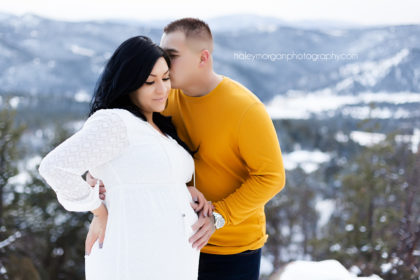 Let me start off by saying that snow sessions are my all time FAVORITE sessions!
Today I'm sharing a gorgeous snowy Mount Falcon maternity session. It was a VERY cold day up on Mount Falcon in Golden, Colorado. I don't think any of us thought there would be this much snow! When I arrived for our shoot, I was so excited to start photographing Linda and her hubby!
Linda and her husband are expecting their 3rd child and he's a BOY! It'll be their first baby boy and they are so excited to meet him. I loved capturing the beauty of Linda's pregnancy especially with this epic backdrop we were blessed with!
We originally planned to take more photos of the girls, but it was just too much to ask from them. It was 30 degree's with an awful wind chill. I don't blame them for not wanting to be outside, my fingers were literally numb and I was wearing gloves! I wasn't going to torture them for any more photos, so I told them to go warm up in the car while mommy and I suffer for a few more stunning images.. LOL! It was worth it!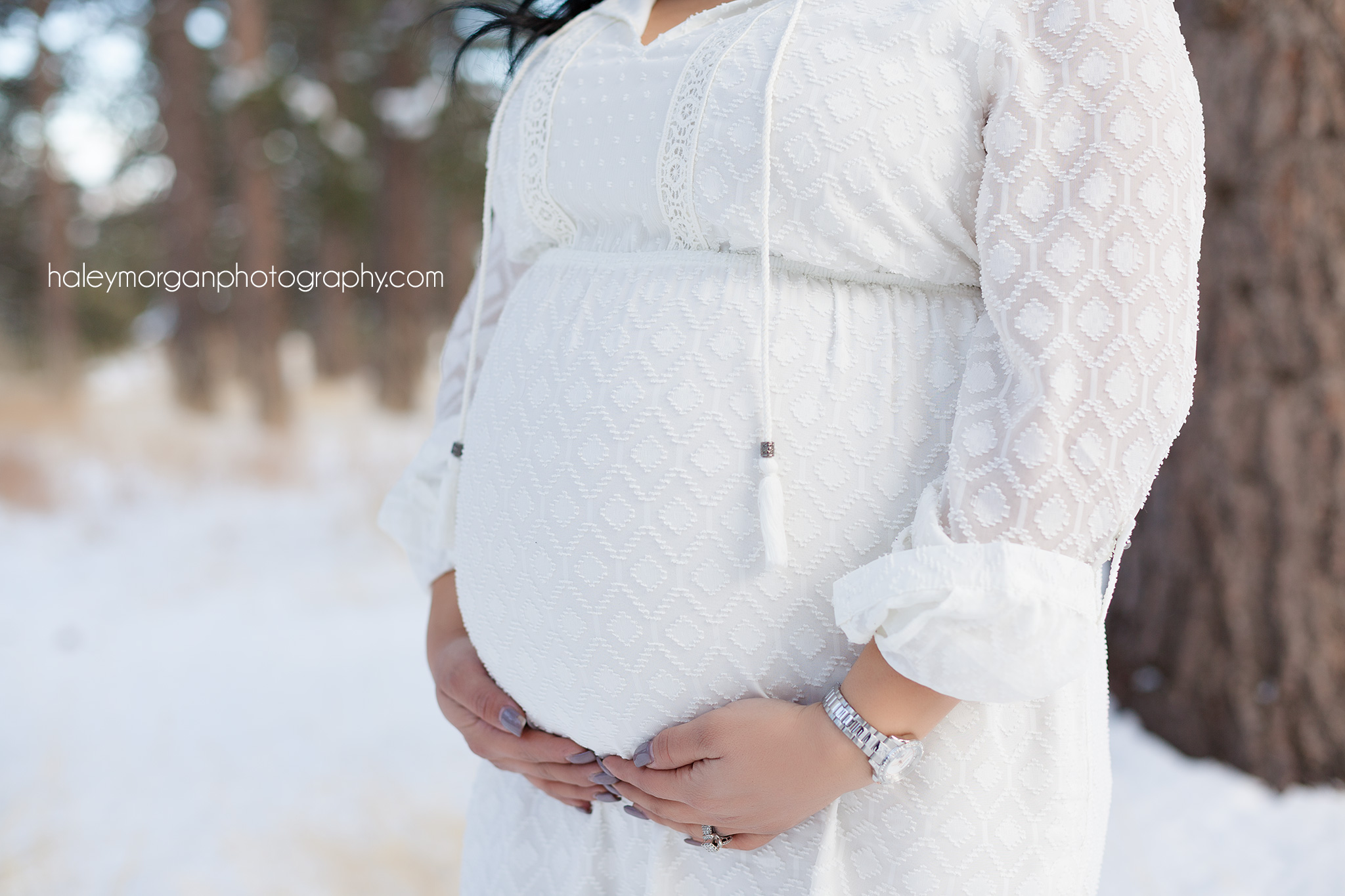 We had a great time, despite the cold weather, there was something so majestic about these views. I've photographed Mount Falcon before without any snow and this was completely different. The snow on the mountains and the way it frosts the tree branches, creates such an incredible scene. I mean it was jaw dropping beautiful!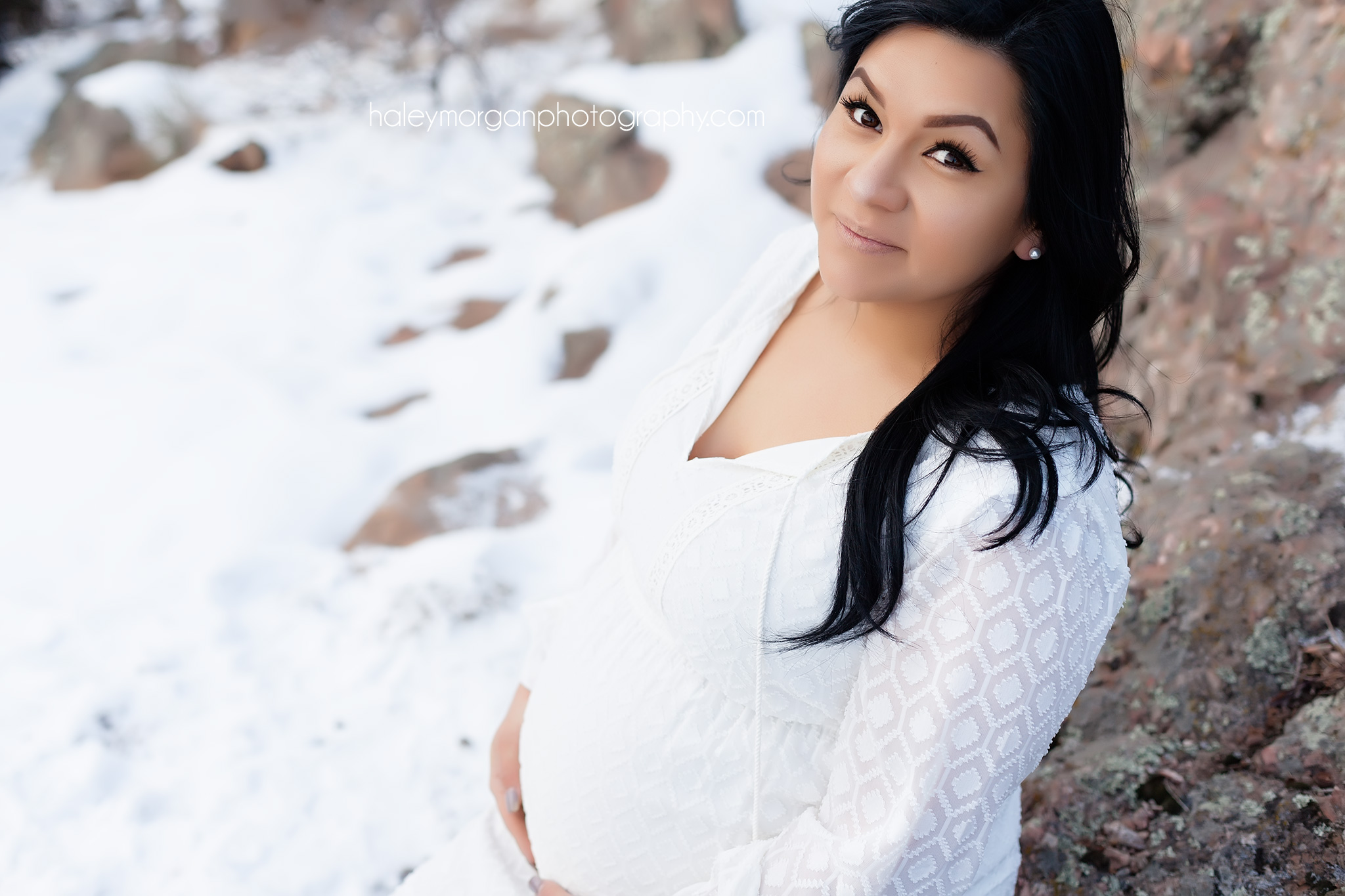 Linda and her husband were so kind and so patient during this session; I'm grateful I could be their Denver Maternity Photographer. I had so much fun 🙂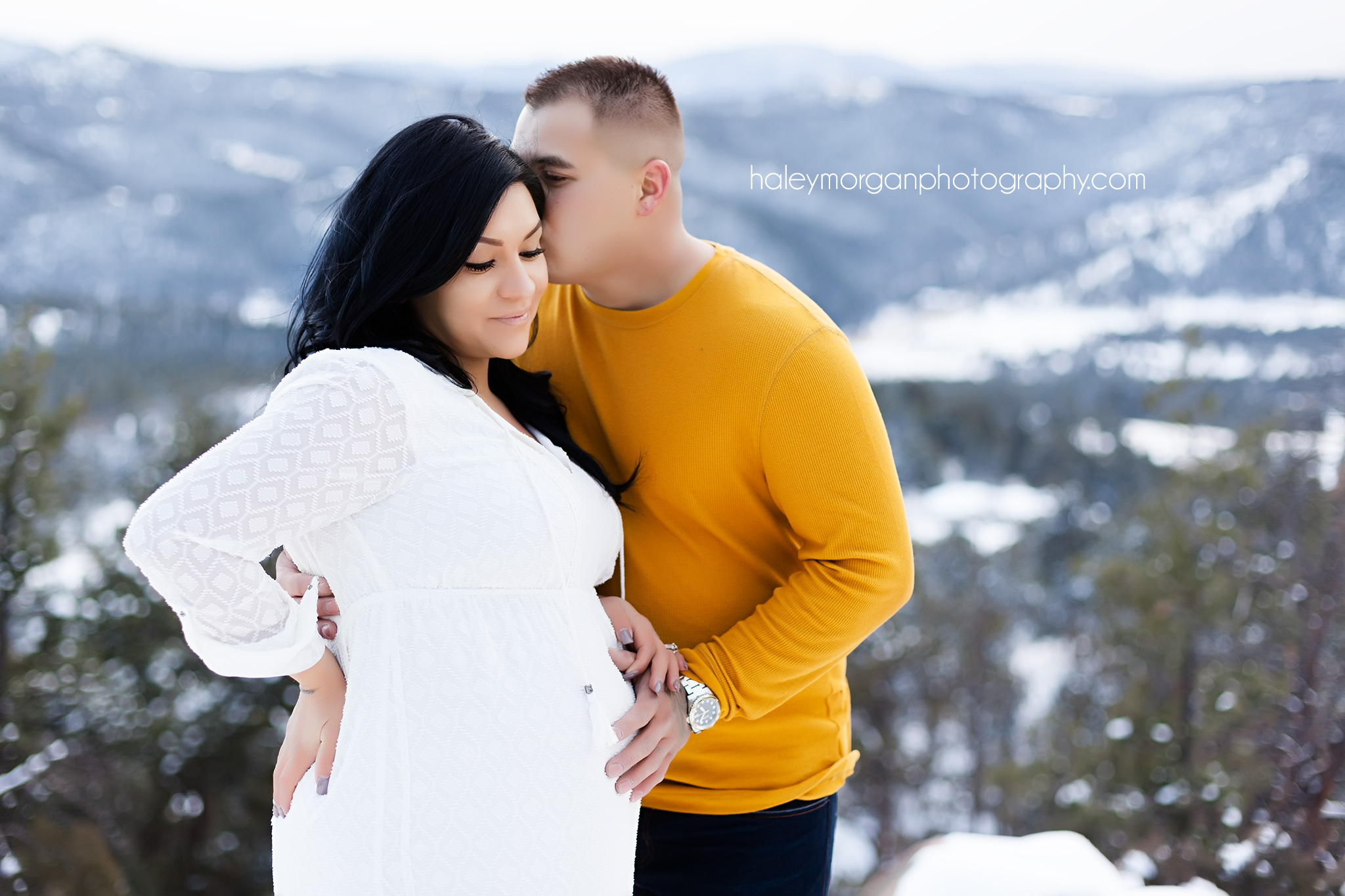 If you're pregnant and looking for a Denver Maternity Photographer, I would LOVE to chat with you. Just hit that contact button or email me directly at HaleyMorganPhotography@gmail.com
Haley Morgan Photography | Colorado Wedding & Engagement Photographer | Denver Lifestyle Photographer