Today I'm sharing a beautiful mountain view maternity session! The views were breath taking and the colors right before sunset were beautiful!
I have an adventurous soul, I love exploring new places… especially the mountains. Thats why I moved to Colorado in the first place! This stunning Mount Falcon Maternity Session was everything I wanted and more, for this mini session.
I love mini sessions. They are always short, sweet, and simple. We did a 45 minute photoshoot at Mount Falcon in Golden, Colorado right before sunset and it was perfect. I'm so happy we chose this location because it wasn't too far of a drive, and the parking lot was a very short distance from these amazing mountain views! Janelle and her husband were so great together. They've never had professional photos taken before so I was VERY happy to be their first photographer! It was a lot of fun 🙂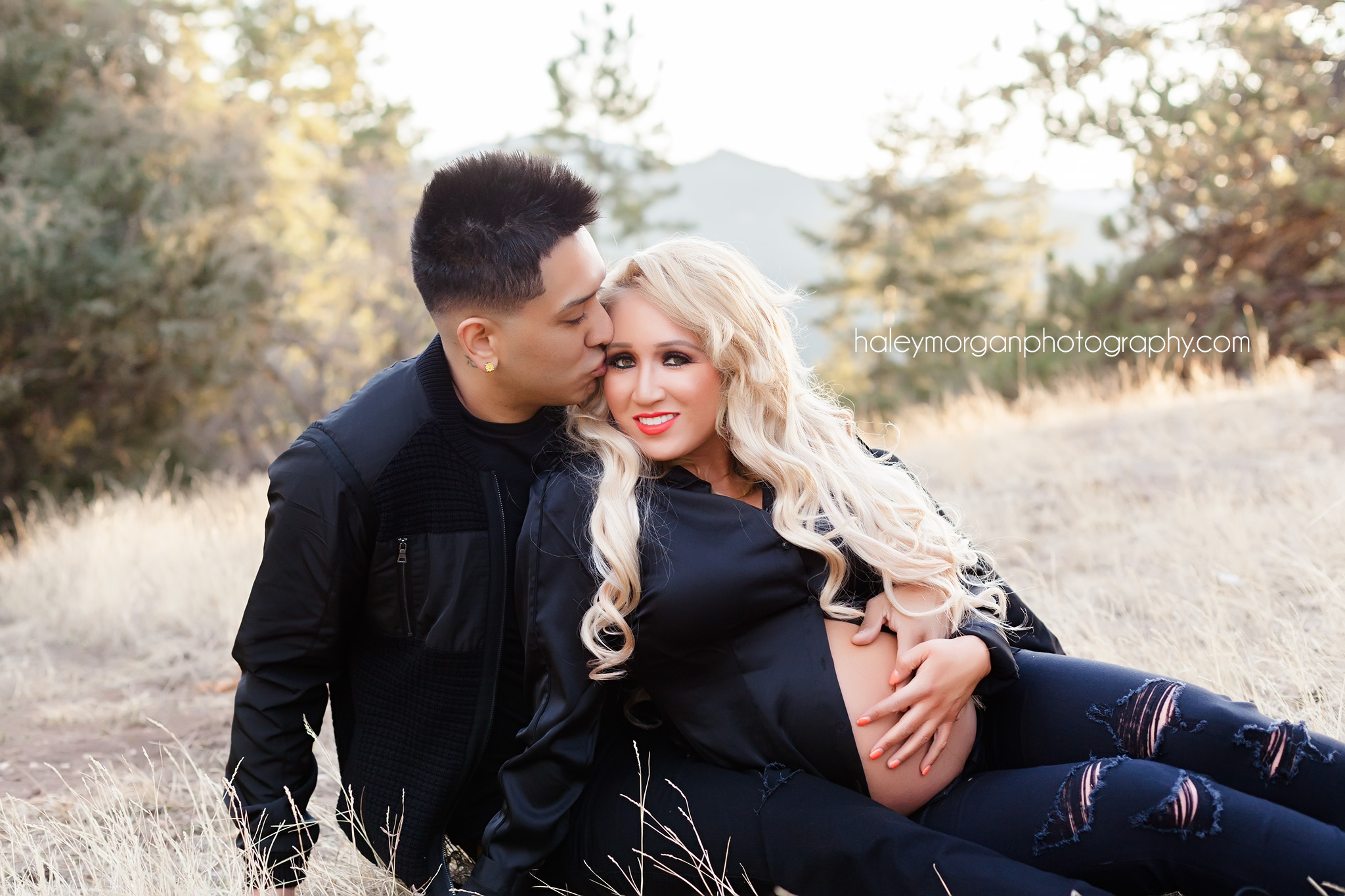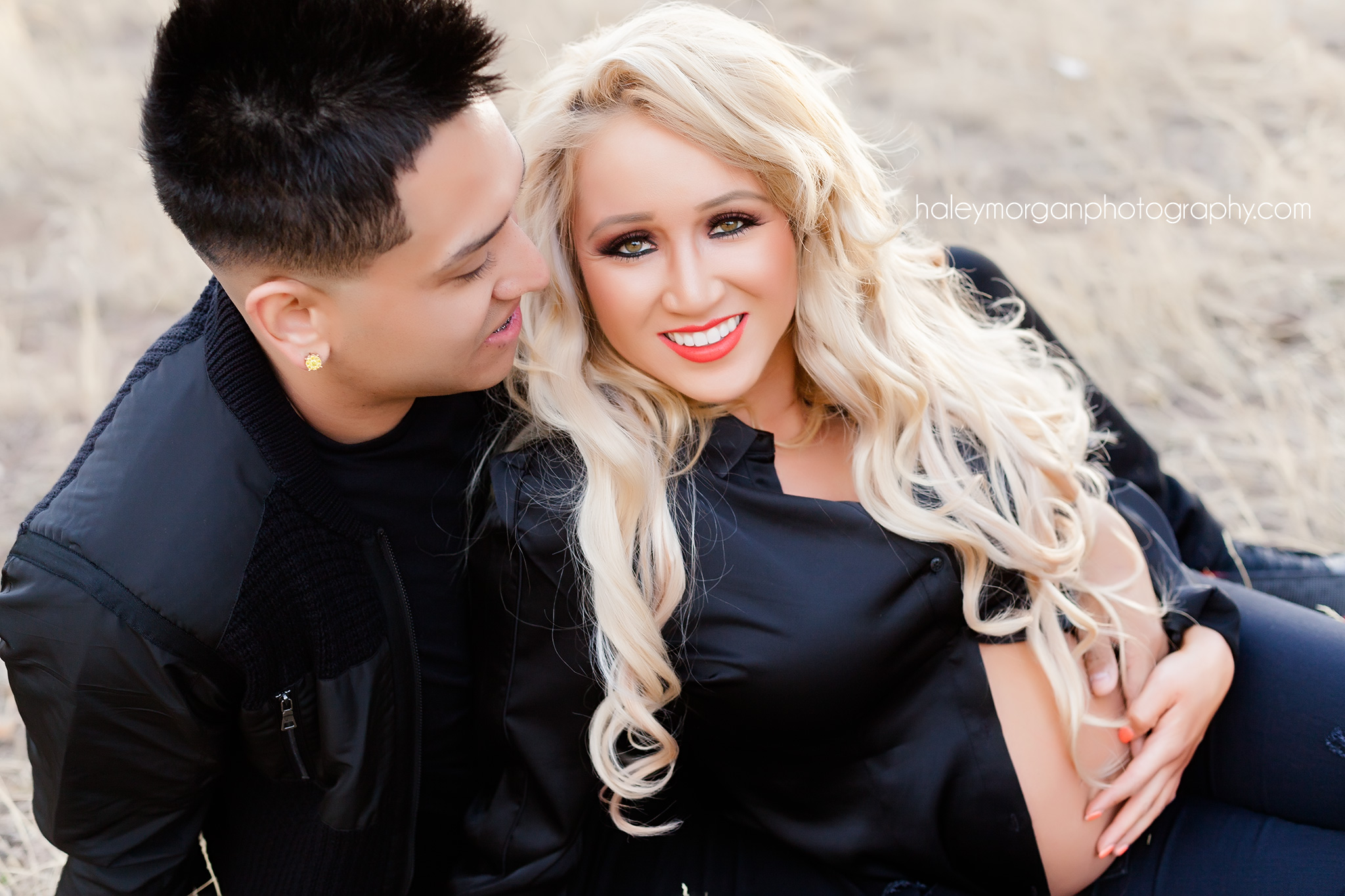 You wouldn't believe that Janelle is 9 months pregnant- yes… 9 months! This girl is ready to pop! When she first contacted me, she was already having false labors so I knew we needed to schedule this shoot asap. I'm really glad we were able to do this shoot before she delivers. The timing was perfect and the weather was amazing, 70 degrees in the middle of February!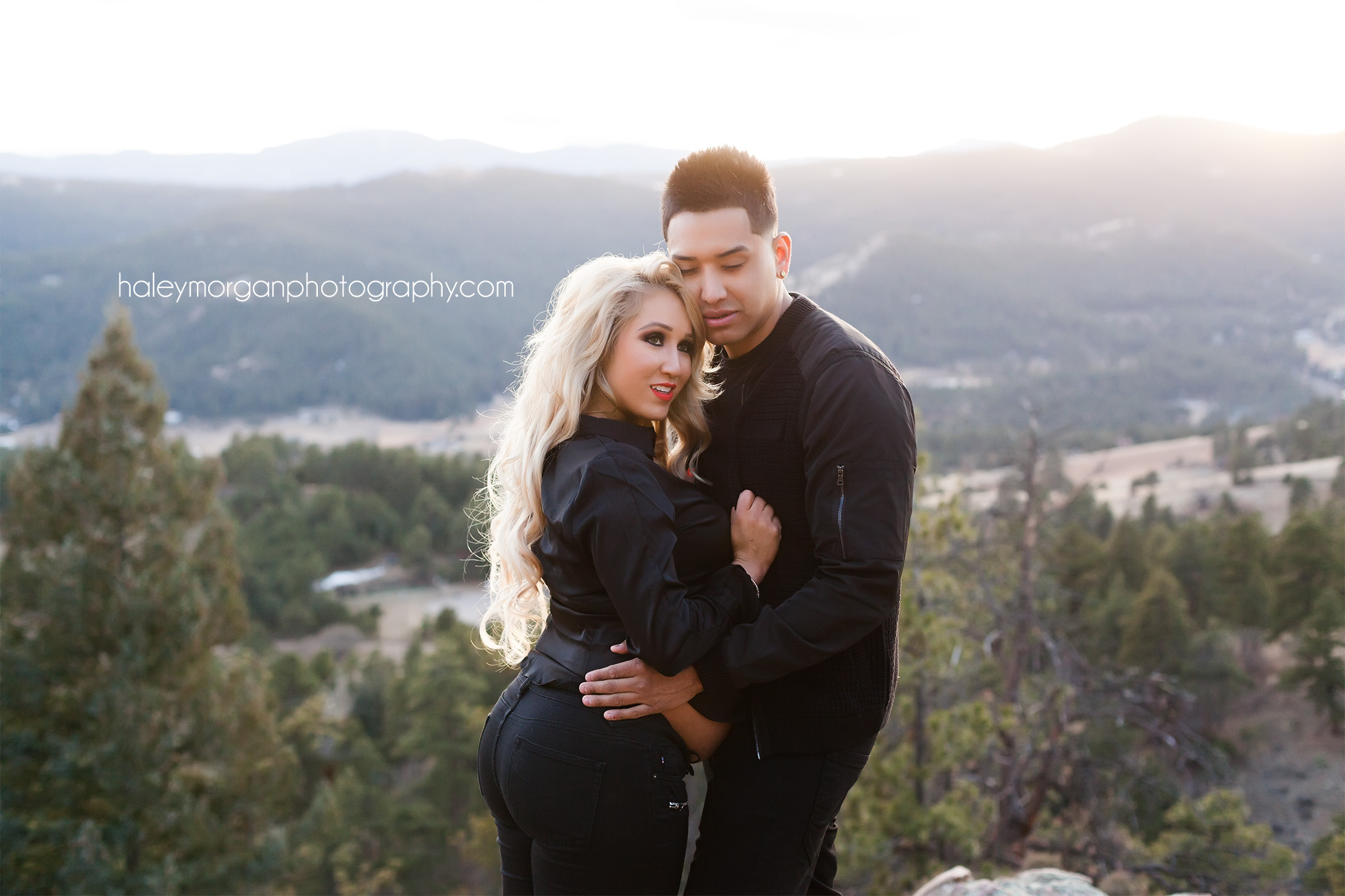 Being a Denver Maternity Photographer is a blessing in many ways. I love capturing the beauty of pregnancy because most women know that pregnancy can be really tough. But despite the difficult times during those long 9 months of pregnancy, theres something so beautiful about carrying a little baby inside. After the maternity session, I love going to their home to do in home lifestyle newborn sessions! I always tell my clients that ordering a photo book full of their maternity and newborn photos is such a great idea, because it showcases such an intimate story. Growing up, my mom was always adding to our family scrapbook. I remember looking through that scrapbook and being amazed at the storyline she created from pregnancy, labor, and newborn pictures to the continuous milestones in our family's life. To this day, I love looking through that scrapbook of intimate memories and I'm so grateful that my mom made it a priority to create something so treasurable.
I hope to work with Janelle again in the future and I wish her nothing but the best as a mother!! She has much to look forward to as she awaits for her little bundle of joy to arrive! I'm happy that was able to capture this milestone in their lives 🙂
If you're looking for a Denver Photographer, I would love to chat with you! Feel free to hit that contact button or email me directly at HaleyMorganPhotography@gmail.com
Haley Morgan Photography | Wedding & Engagement Photographer | Colorado Lifestyle Photographer
HaleyMorganPhotography@gmail.com  HaleyMorganPhotography.com