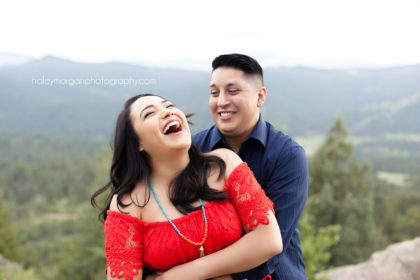 Good morning!
It's been a little while since I've posted any fun photoshoots! I was out of town for a week visiting family and while I was there, I got to watch my brother and sister graduate high school!
But I'm happy I'm back to blogging again, and I'm glad you're here!
This is a super cute Mount Falcon Couple's Session that I'm blogging about today of Jesse & Eavy. These two were a joy to photograph. They had me laughing the entire shoot. There were times I had to tell them to stop being so funny so I could focus on taking photos! That's how hilarious they were!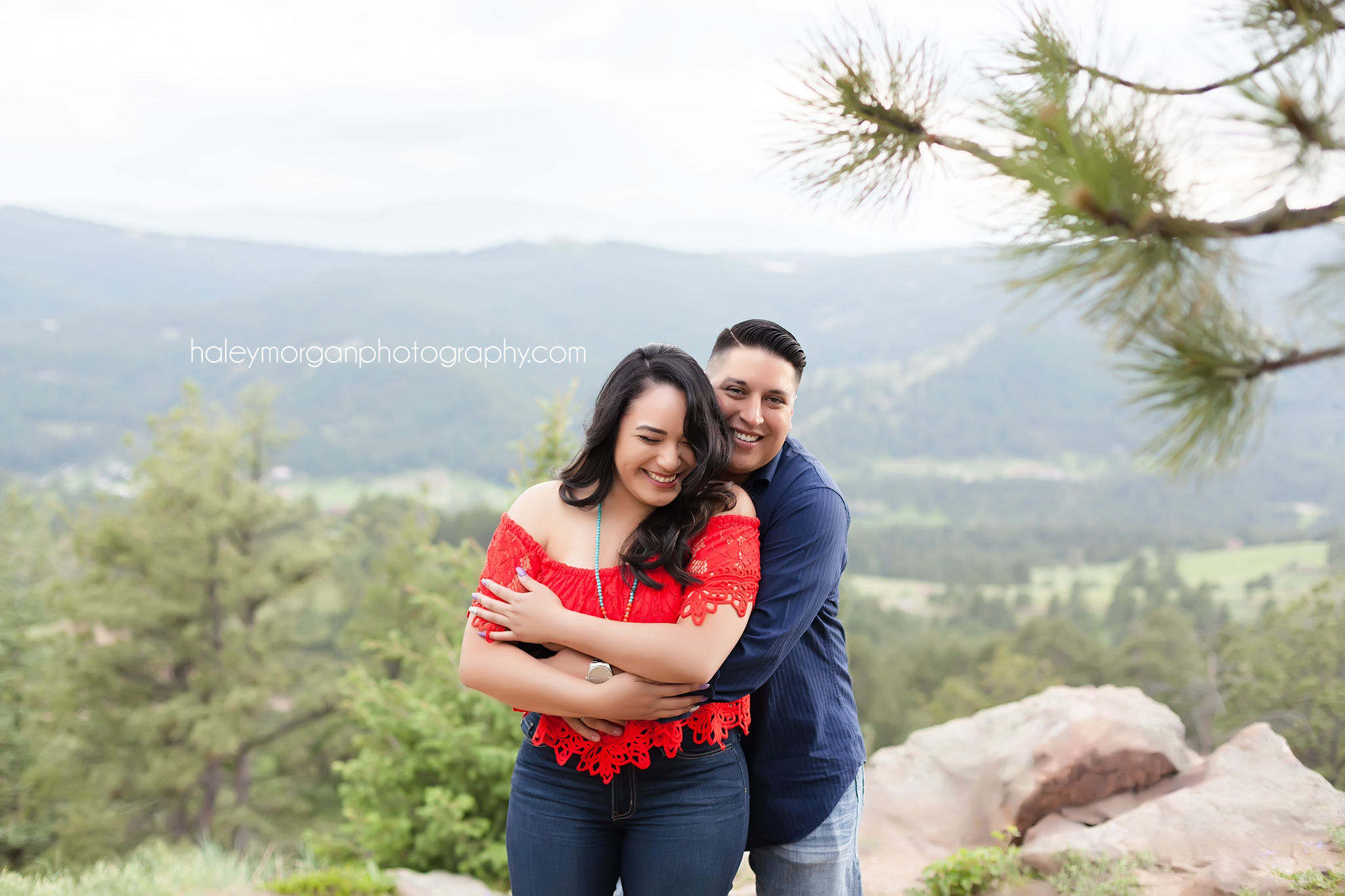 Jesse & Eavy have been together for quite some time, and I could see that just by watching them together. They have great chemistry. I even told them after the shoot that they compliment each other very well. Jesse & Eavy have a very playful kind of relationship, they seem like the kind of couple that has fun no matter where they are or what they do. Isn't that the best kind of relationship to have? I truly believe that laughter and playfulness is essential to a great relationship. It was so fun capturing Eavy's laughter and Jesse's playfulness with her. It truly made my job SO EASY.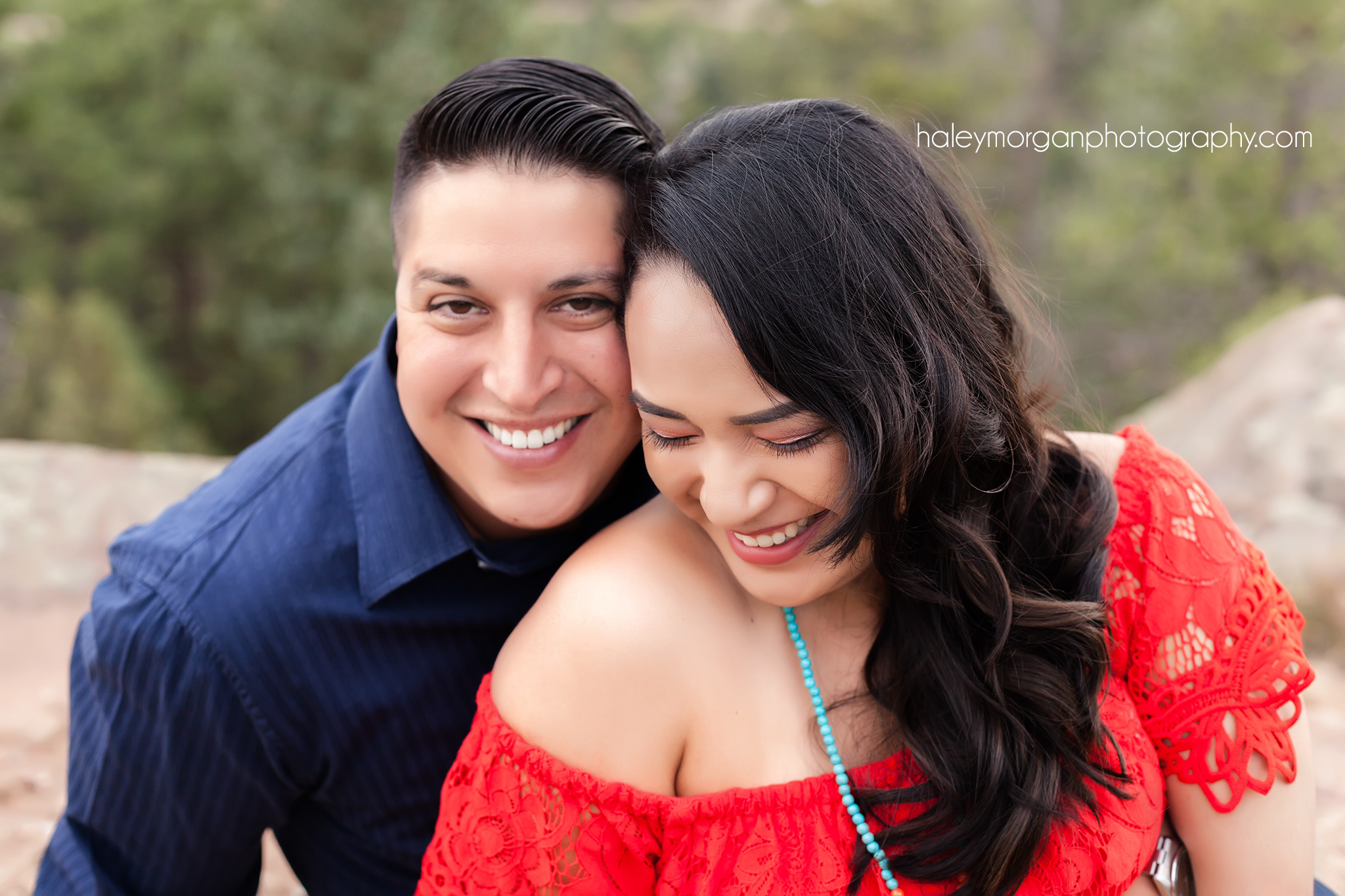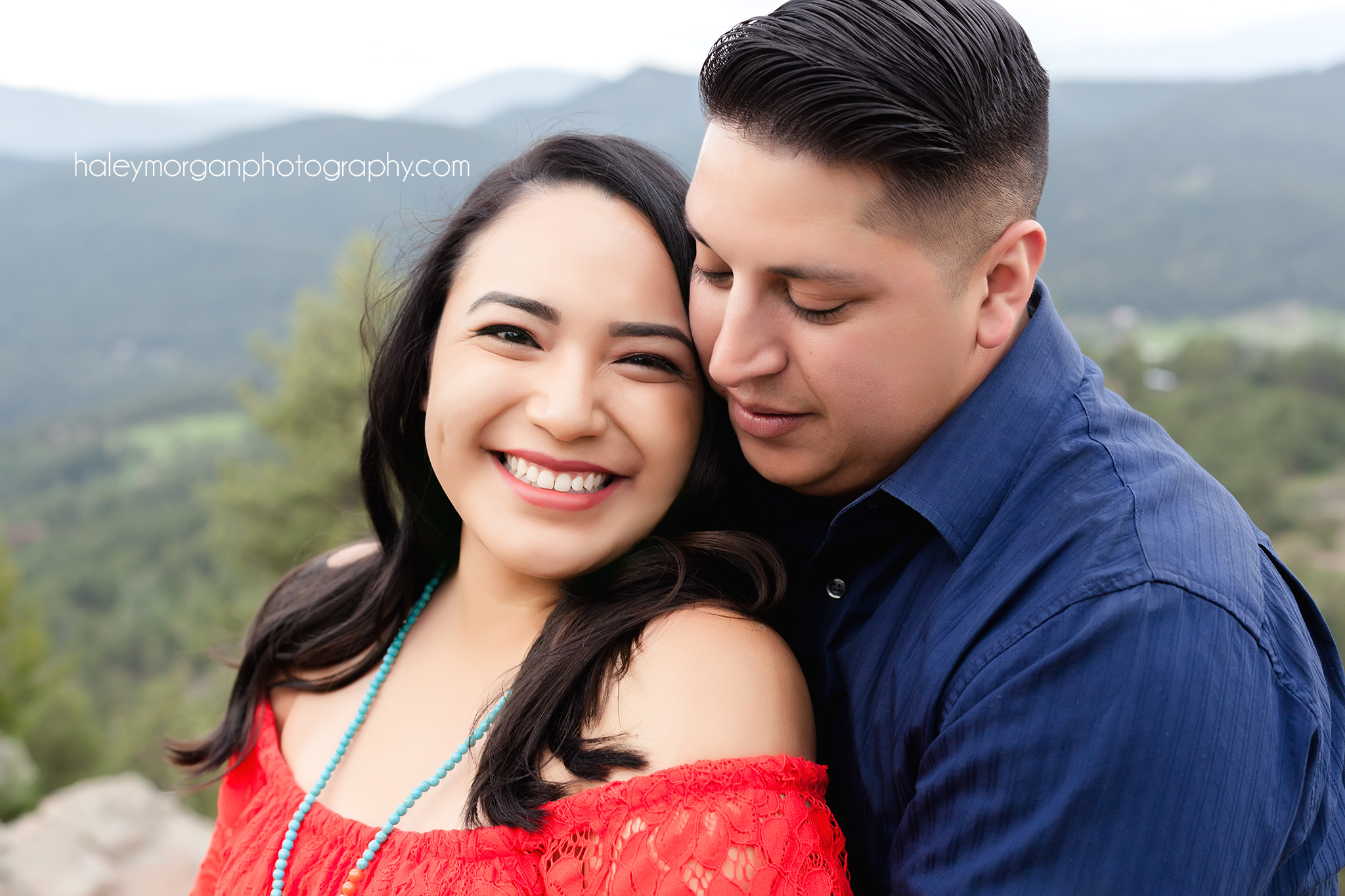 When I asked Eavy how they met, she told me that they actually met in college in an unusual and probably an ironic, kind of way. They were working on a project of sorts together and they were assigned to be husband and wife. Forgive me for not knowing all the details of what this project was for, because I was like, "AWWWWWWWW!" from the moment she said, "husband and wife". How cute is that! Little did they know they would be dating for the next few years after that!
I love asking how couples met because everyone's story is different and unique to them.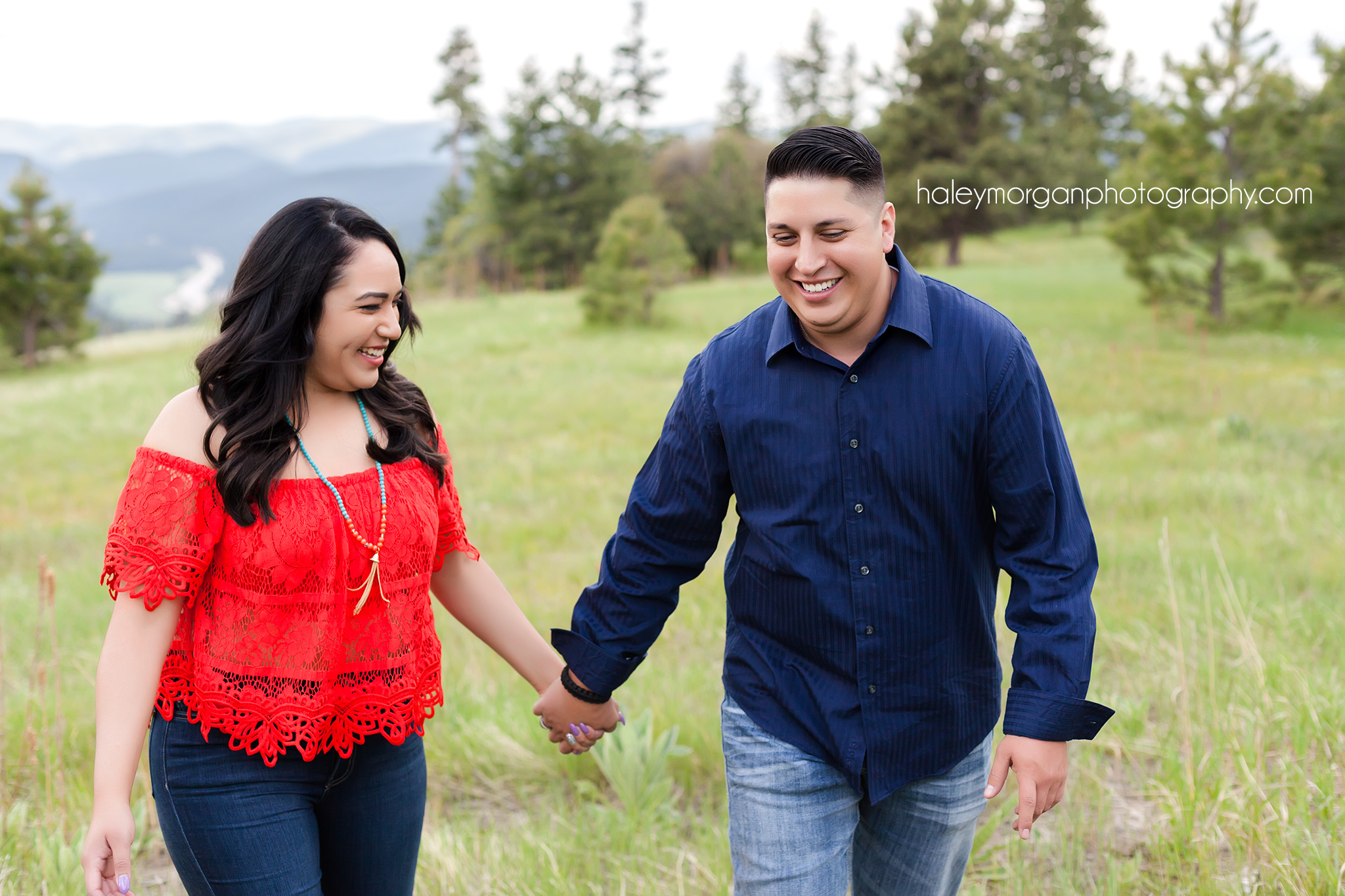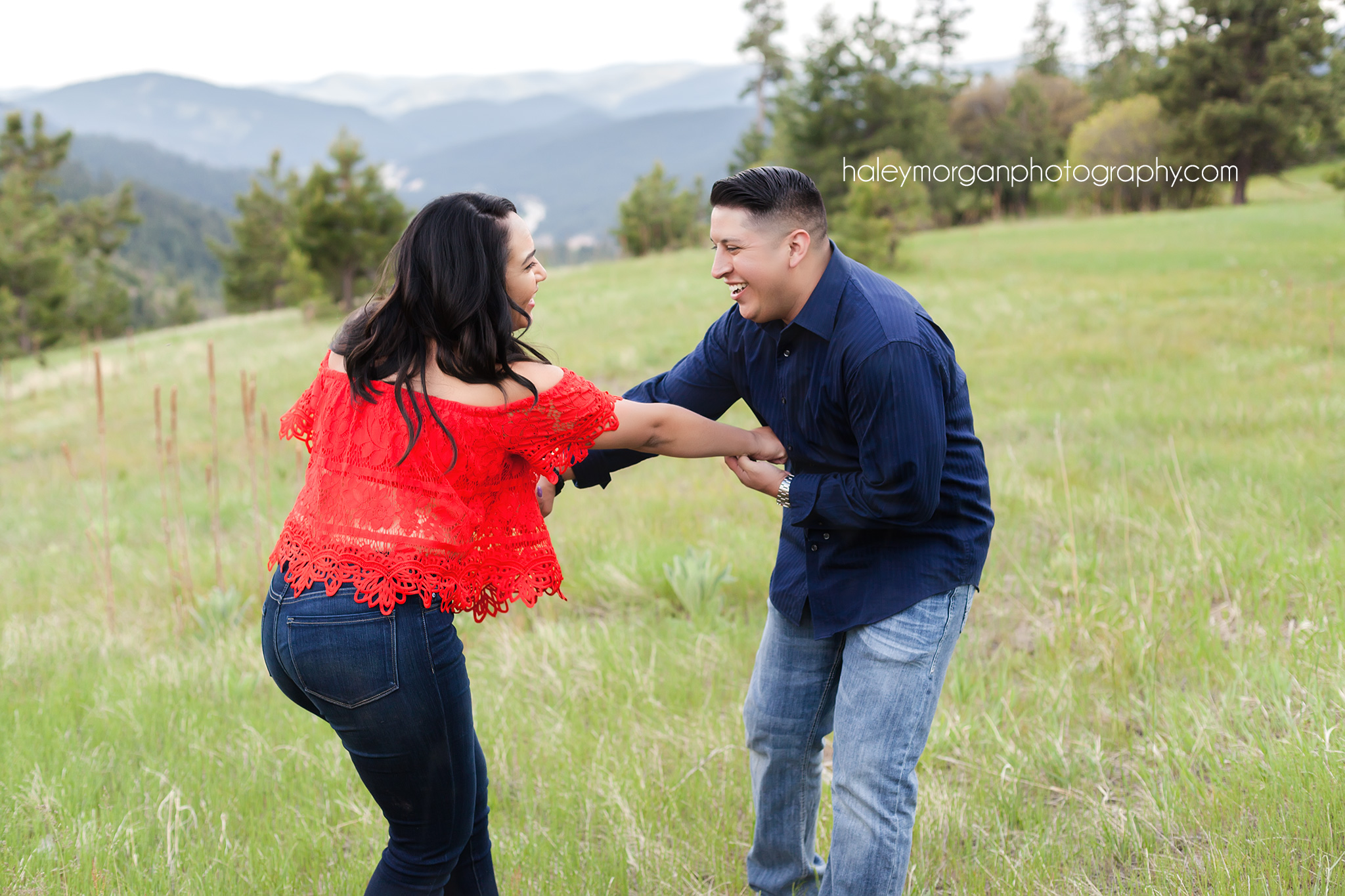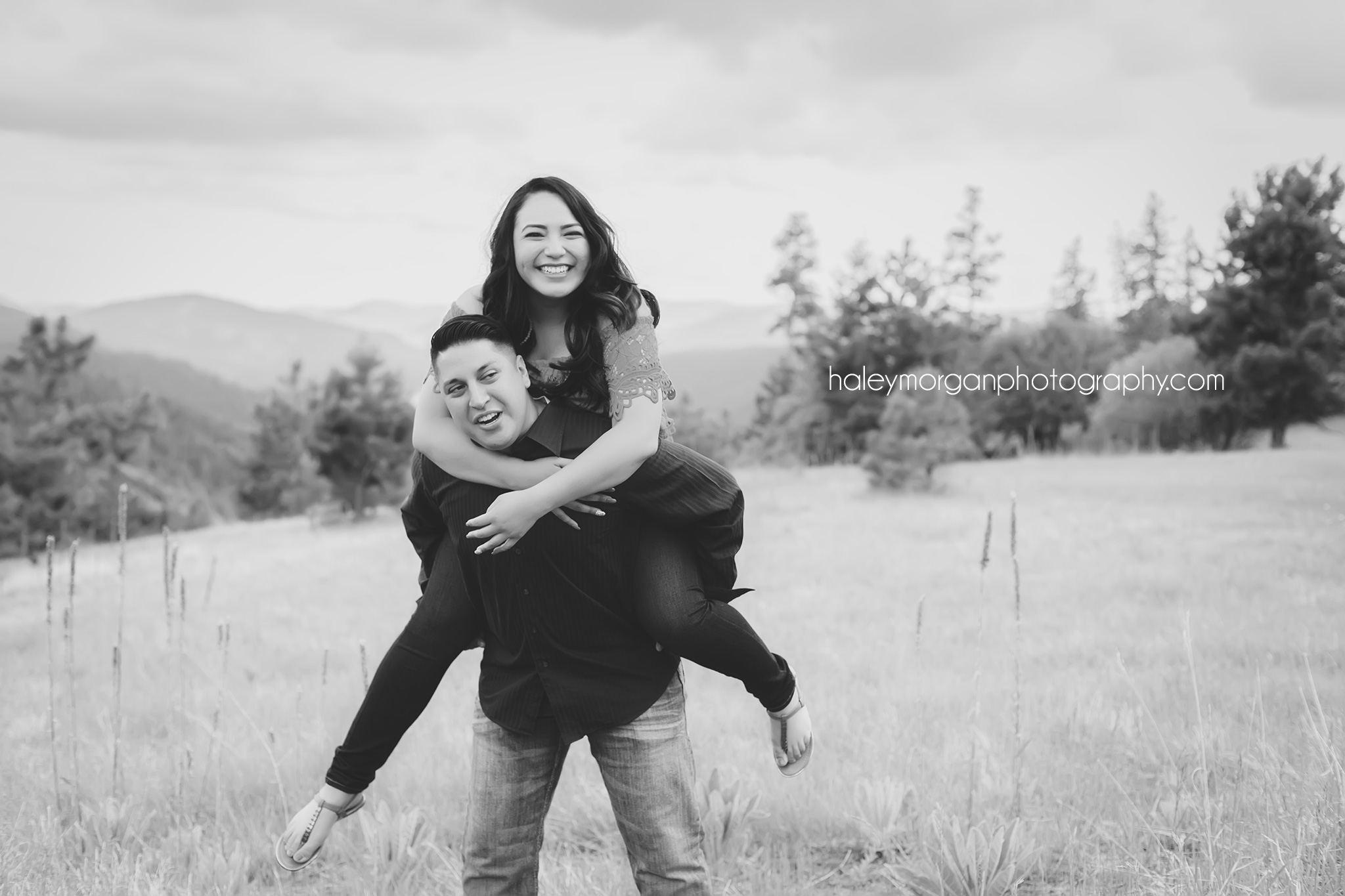 You'll see that we decided to leave Mount Falcon and go to the Ulysses Baseball Parks in Golden, about half way through the shoot. I enjoy photographing couples at locations they choose, because it's usually reflective in some way of their relationship. In Jesse & Eavy's case, a baseball field was a perfect second location. Jesse plays baseball and they both enjoy watching the Rockies play. I imagine this is a big part of their lives so why not incorporate that in the photos, right?! Yes! And it was a great idea, we had so much fun with this fun baseball theme.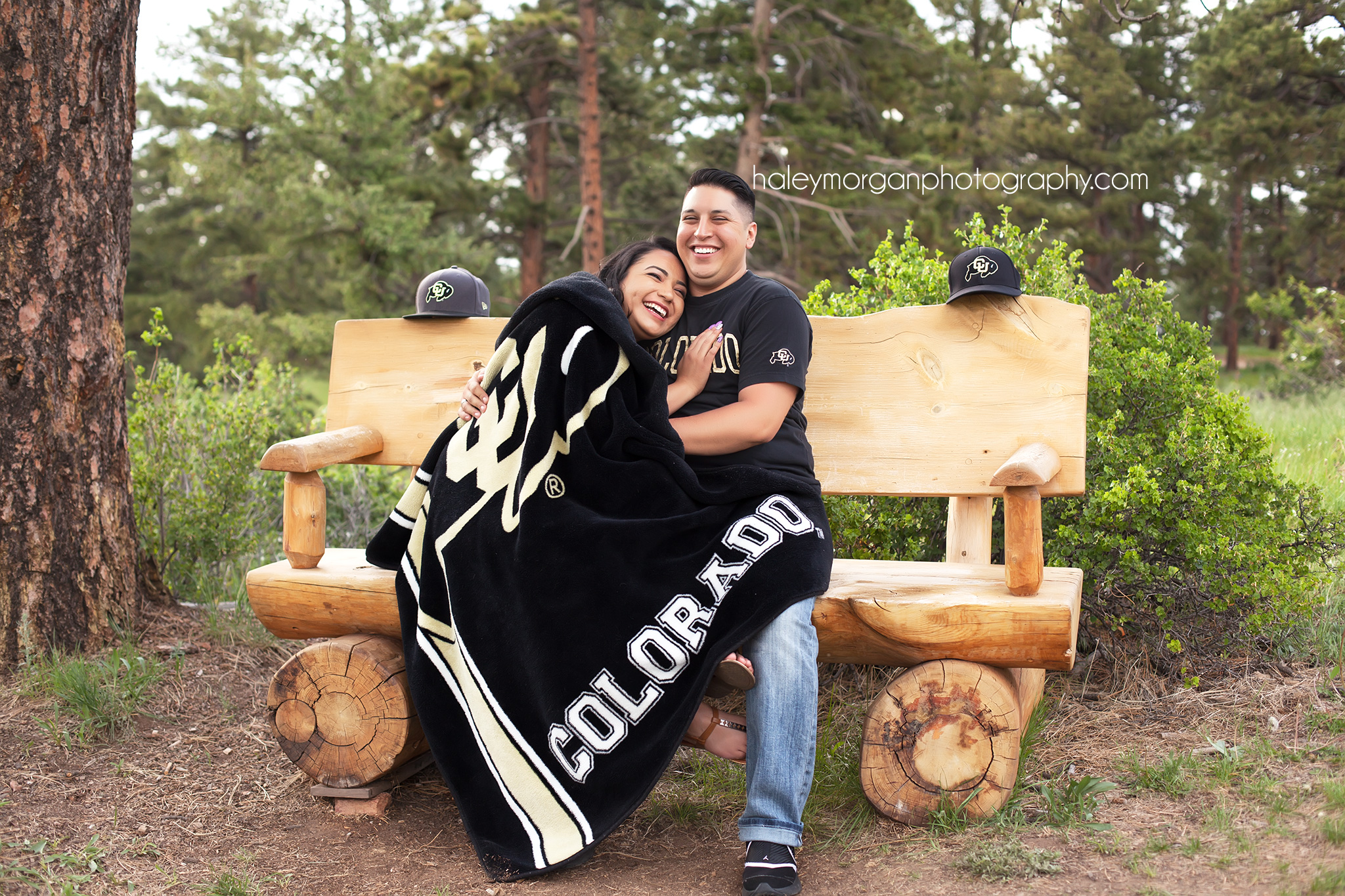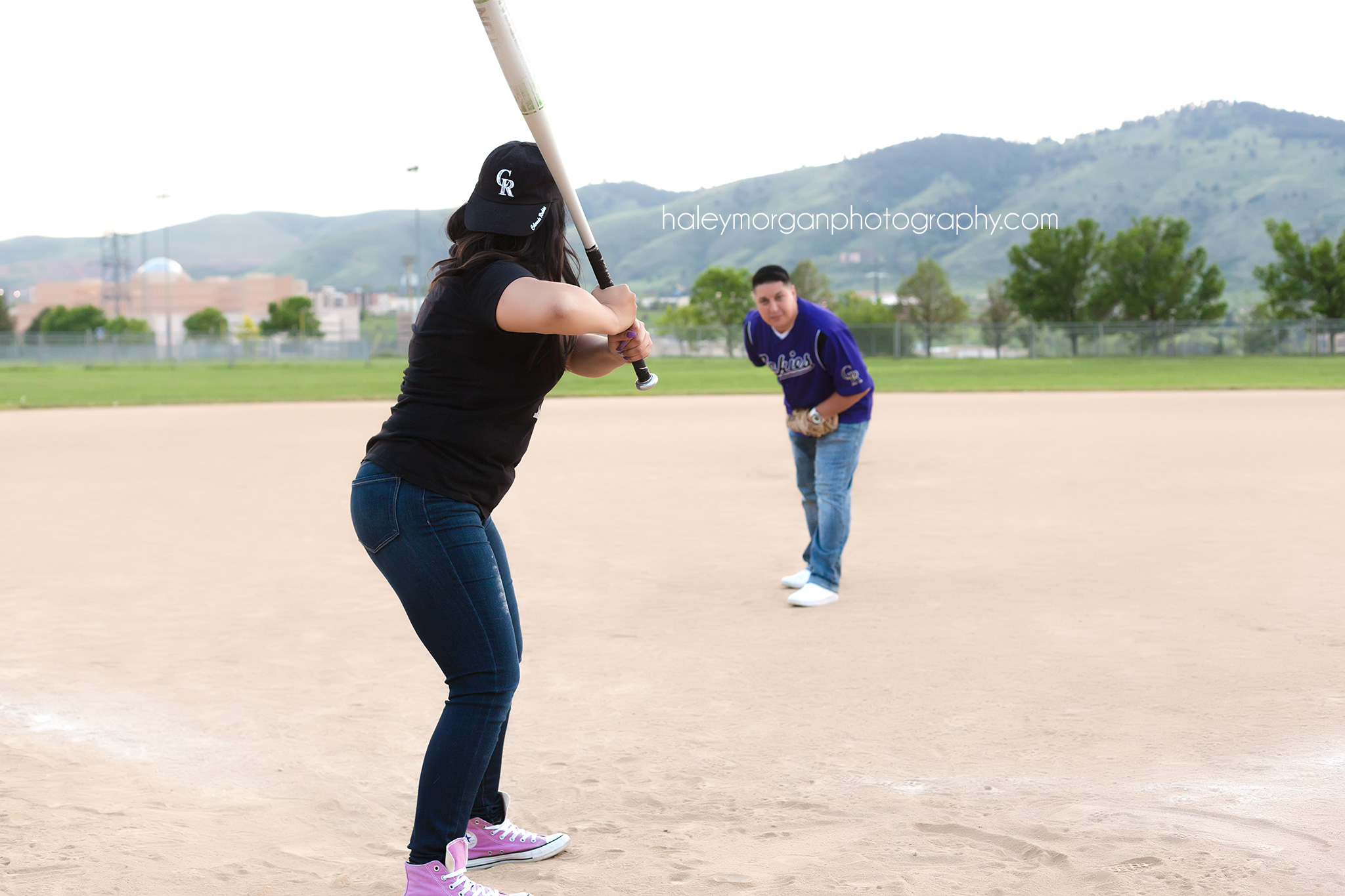 Jesse & Eavy were an absolute pleasure to photograph. And I hope, one day soon, I get to photograph them again!
If you're looking for a Denver Engagement Photographer or a Denver Couple's Photographer, I would love to hear from you! Just hit that contact button in the menu bar or send me an email directly at HaleyMorganPhotography@gmail.com
Haley Morgan Photography | Colorado Wedding & Engagement Photographer | Denver Lifestyle Photographer
HaleyMorganPhotography.com | HaleyMorganPhotography@gmail.com | (720) 899-0557