Denver Senior Photographer | Gillian Rodriguez | Haley Morgan Photography
Hello!
Today I'm blogging a super fun chick that I got to photograph recently, Gillian Rodriguez! Gillian was so much fun to hang out with for her senior pictures. She totally rocked it the entire time. As a Denver Senior Photographer, I meet so many different personalities. Gillian was outgoing, playful, and silly! From the first moment she was in front of my camera, she just went with it. Her personality totally shined through, it was a great time! Just look at the very first image out of my camera of Gillian!
Like most of my clients, Gillian was referred to me by her good friend, AJ! You may remember seeing his photos on my blog a couple of weeks ago, if you didn't.. you can check out his senior pictures HERE.
I LOVE this park in Boulder, it has so many beautiful views with a variety of locations to explore for pictures. I don't know about you but I feel like this setting looks so perfect for Gillian's pictures!
For Gillian's second wardrobe choice, she wanted to wear her choir dress because it's a big part of her life. So, we made the best of it! I thought this bridge would be a great spot for her to show off in her turquoise sequence dress 🙂 Here's a few!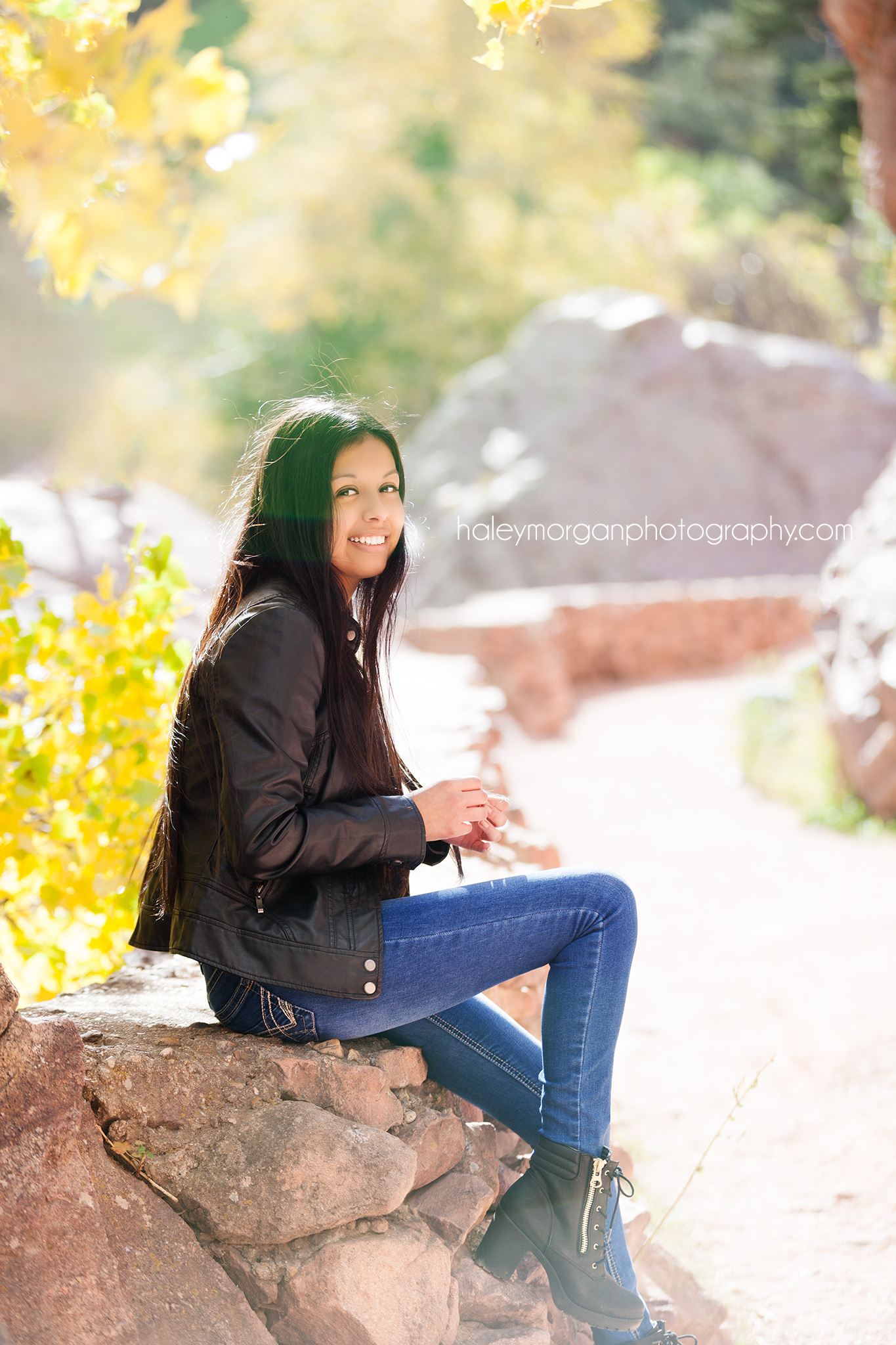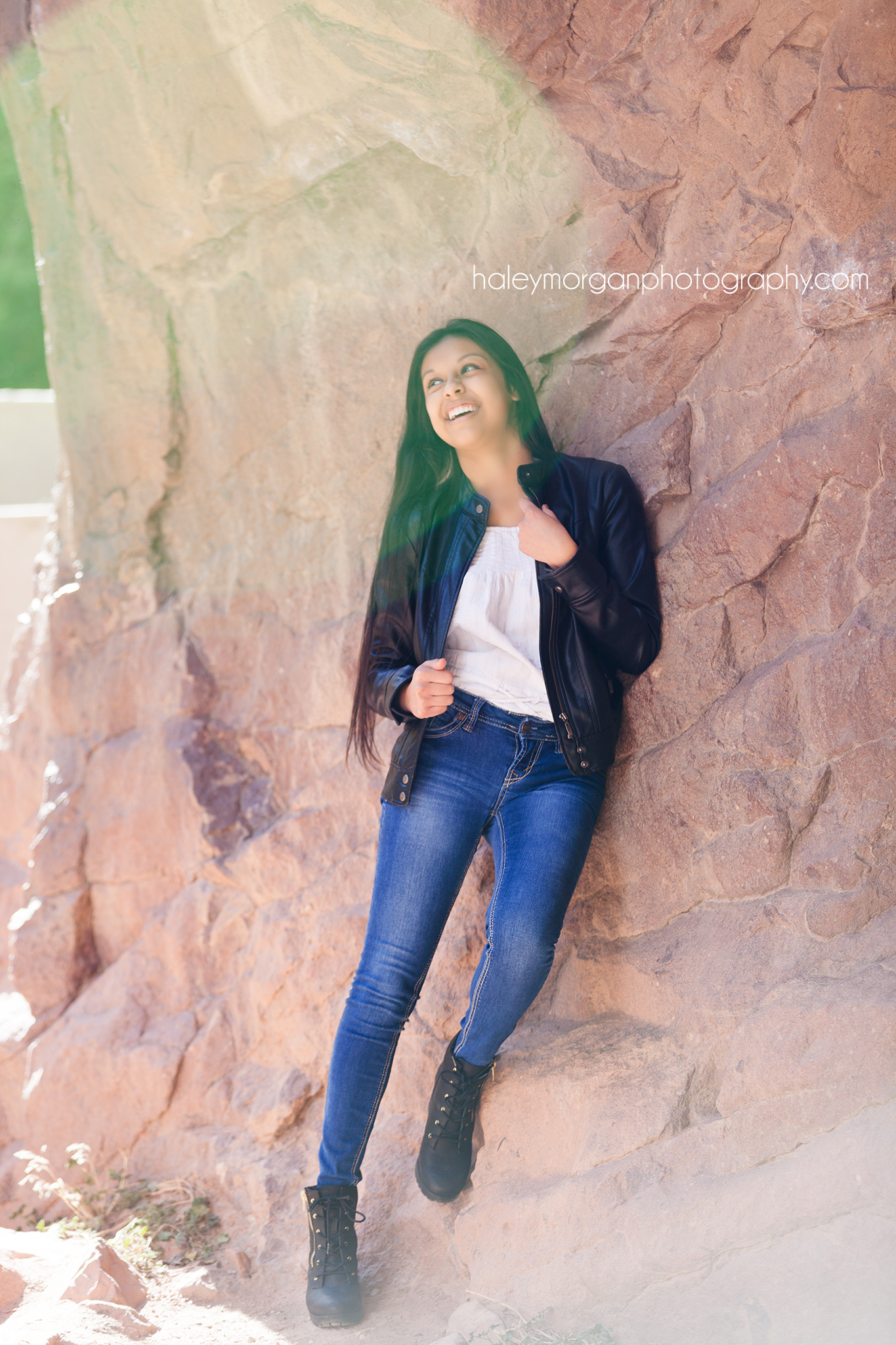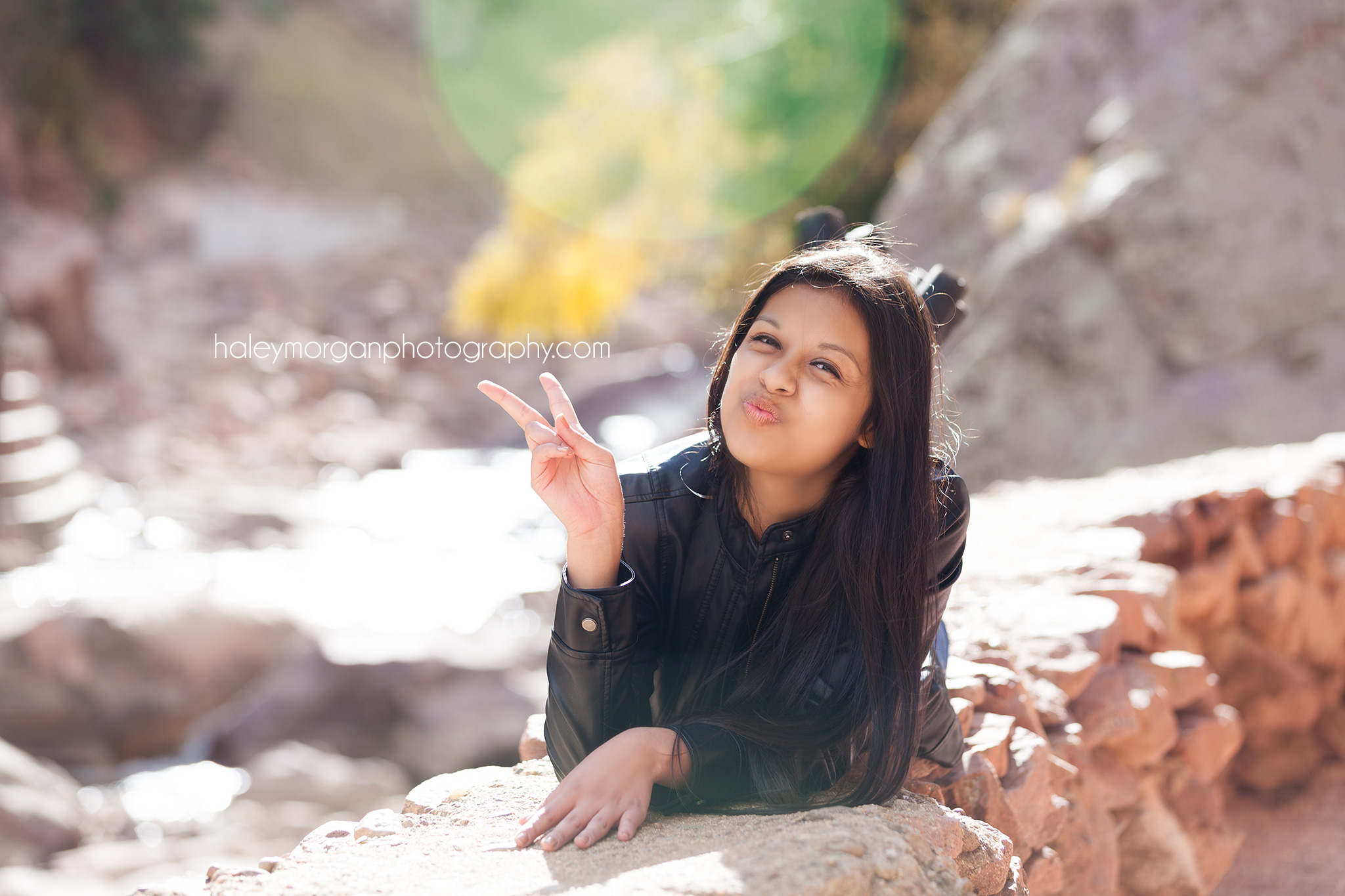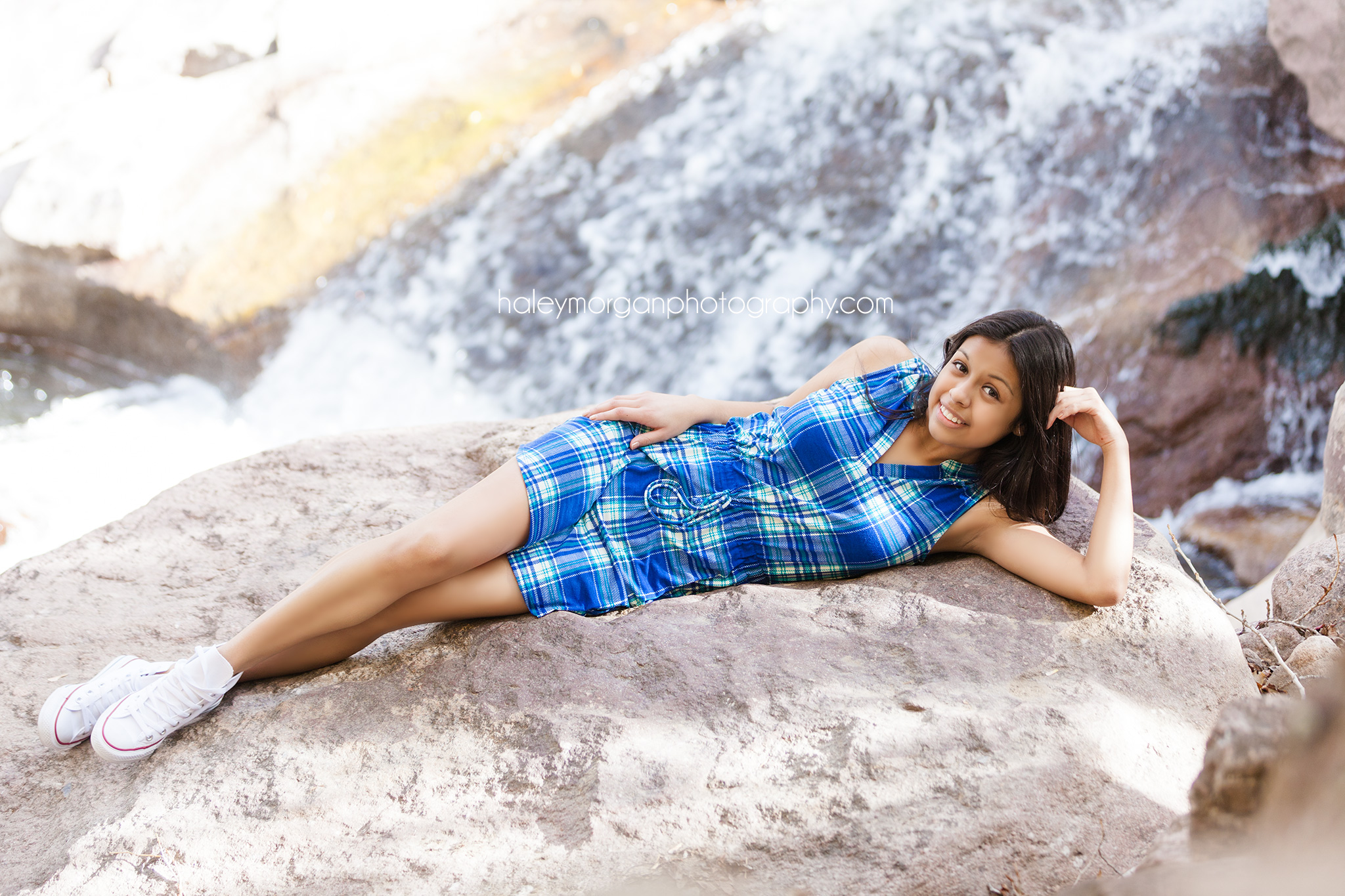 At the end of the shoot, I felt like I totally captured Gillian's personality. I couldn't be happier with our photo shoot!
If you're looking for a Denver Senior Photographer, I would love to chat with you 🙂 Just hit that contact button above or email me at HaleyMorganPhotography@gmail.com
Denver Senior Photographer | Haley Morgan Photography | HaleyMorganPhotography@gmail.com