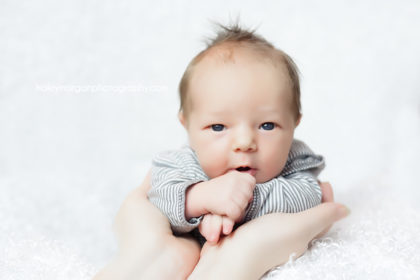 Let me start off by saying, I LOVE Denver In-Home Newborn Photoshoots. In home sessions are always so relaxed and fun.
This particular blog post is very special to me because it is my sister in law's first professional newborn photoshoot. I'm so honored that she allowed me to photograph her sweet family. These kids are so incredible, I could write for hours about all the little things I adore about each of them. But I will let the pictures speak for themselves 🙂
Stephanie and Jake just welcomed their 4th baby into the family… yes.. their 4th! Baby Jaxon was quite the surprise! But he is so loved and you can see in these images just how happy they all are, now that Jaxon is finally here.
Jaxon was born February 12th, and boy did he come out quick! He was ready to be home! I remember how much Stephanie and I would talk (for hours!) about her pregnancy and just pregnancy in general. Once he arrived, I felt speechless holding him. Just watching him slowly open his eyes as he would look around with curiosity, and the way he would smile when he heard his momma's voice, it's a beautiful and surreal experience.
I've always been so fascinated with child birth and babies, mostly because I didn't grow up with any newborns in my family. Once I met Stephanie and Jake, it seemed like I was always around them! Matter of fact, the very first time I met Stephanie was when she was caring for her 6 month old baby. Not too long after that, my other sister in law, Chelsea, had her first baby!
It's been amazing to be a part of a growing family and to watch these little boys and girls grow up. Children are such a blessing!
With all of that being said, I am SO excited to share these beautiful moments that I captured a couple of weeks ago of a family that means the world to me 🙂 I hope you enjoy!
Was that not the cutest Denver In Home Newborn Photoshoot you've ever seen! Oh my goodness, all the feels! 🙂 I'm definitely pleased with this photoshoot, I'm more than pleased!
If you're pregnant and looking for a Denver Maternity Photographer and a Denver Newborn Photographer, I would love to chat with you! Just hit that contact button or email me directly at HaleyMorganPhotography@gmail.com
Haley Morgan Photography | Colorado Wedding & Engagement Photographer | Denver Lifestyle Photographer
HaleyMorganPhotography.com  HaleyMorganPhotography@gmail.com