Denver Graffiti Photoshoot | Senior Photographer | Haley Morgan Photography
Hello!! I am so PUMPED to share this session with you! My very first Denver Graffiti Photoshoot as a Senior Photographer! Jaiden rocked this session. I remember when Jaiden's mom, Kelli, reached out to me about doing her daughters senior session I instantly knew we needed to do something urban and edgy. The graffiti in downtown denver was perfect for Jaiden's senior session. Just check out these epic images.
Shooting a Denver Graffiti Photoshoot can be a little challenging in a few ways. You have to know exactly where you want to shoot before hand – to avoid additional driving time, and you also want to make sure you're choosing your art based on the direction of light. I'm so happy that we chose the art that we did because this totally captured Jaiden's personality and the lighting was spot on! If you think she looks a little intimidating, just keep scrolling, her precious smile totally displays her sweet soul 🙂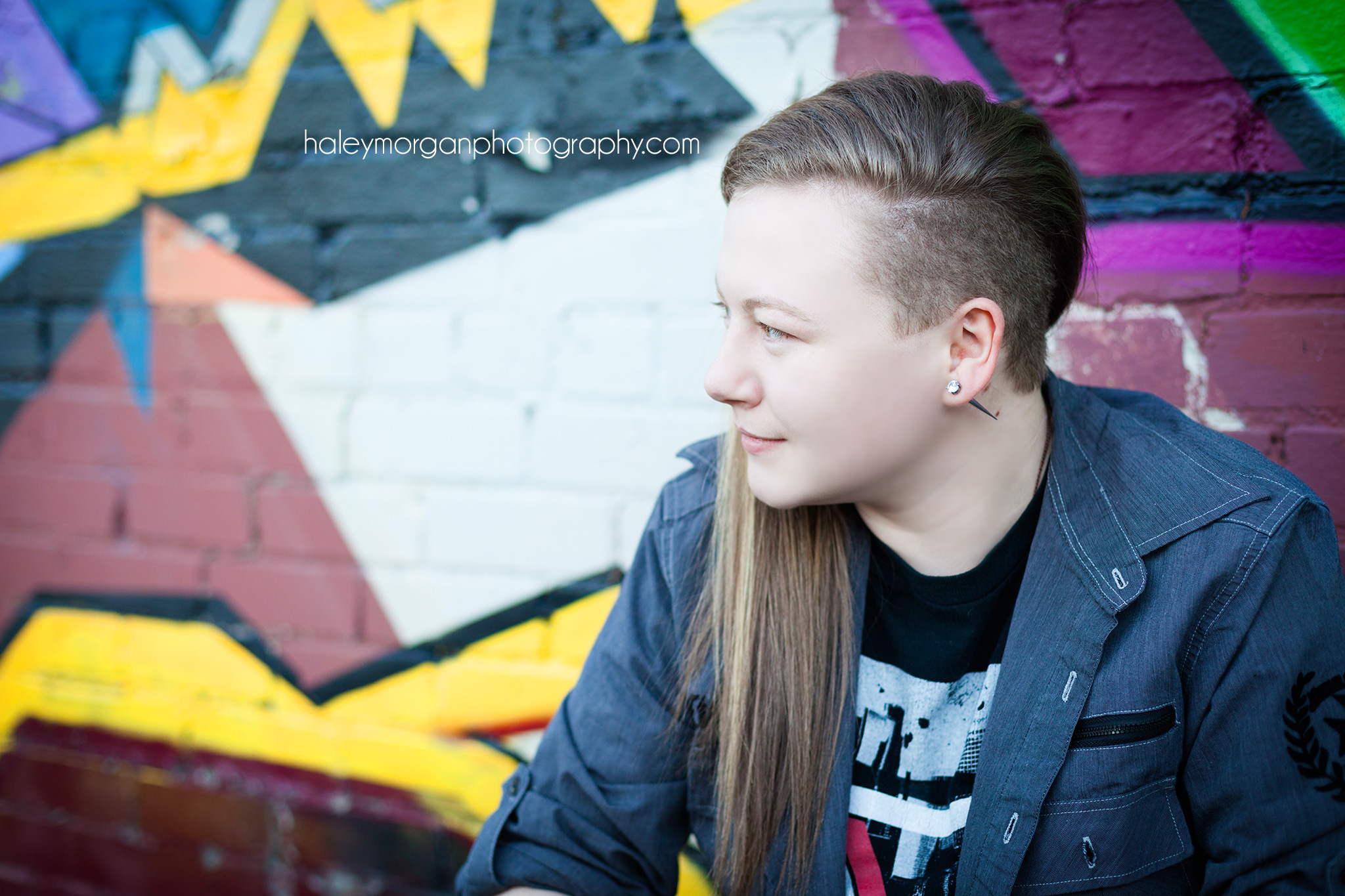 We had a blast shooting this Denver Graffiti Photoshoot, I mean we literally had so much fun exploring the Santa Fe Art District.
Jaiden brought her all time favorite handmade hat. She LOVES this hat so I made sure to make it the focal point for several images. Everything about this session was perfect, I couldn't think of a better client to have for this type of session. I couldn't wait to share this one on the blog 🙂 Leave Jaiden some love by commenting!
If you're looking for a Denver Senior Photographer or would like to book a Denver Graffiti Photoshoot, shoot me a message by clicking the contact button above. I'd love to hear from you!
Denver Photographer | Denver Senior Photographer | Denver Graffiti Photographer | Haley Morgan Photography | HaleyMorganPhotography@gmail.com