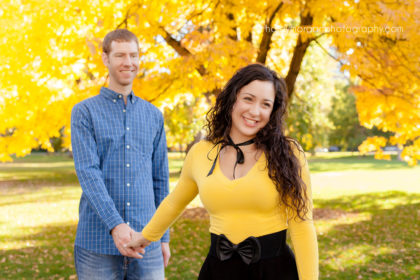 Denver Engagement Photographer | Andii & Kirk
I recently photographed Andii & Kirk at Denver City Park. This soon-to-be wedded couple will be getting married on July 23, 2017 and I am SO excited! I will be photographing their wedding at the Stonebrook Manor! I've heard so many positive things about this venue and the fact that Andii is so excited about it, makes me look forward to that day even more.
These two were so adorable during their session. I remember how unsure they were when they first arrived because they had no clue how to pose or what to do. If you've kept up with my blogs, you'll know I hear that comment A LOT! But it never hinders me from capturing the giggles, the romance, the silly moments and so many more memories.
Andii and Kirk contacted me initially because they were referred by the amazing Cydney Johnson from Stiletto Event Planning. Andii had a terrible experience with her original photographer in which the photographer bailed out unexpectedly. I'm so happy Cydney reached out to her to refer me because I couldn't be more ecstatic to work with these two. I know it's going to be a gorgeous wedding!
Future wedding details aside, let's get to the present: Andii and Kirk's engagement session! These two are real naturals in front of the camera despite what they think ;P Their good looks, fabulous outfit choices, a beautiful location for the fall and their genuine love for each other made this photo shoot a breeze!
I loved the fact that Andii and Kirk brought their two sweethearts to this session. Their huskies were beautiful! Just look at these four together 🙂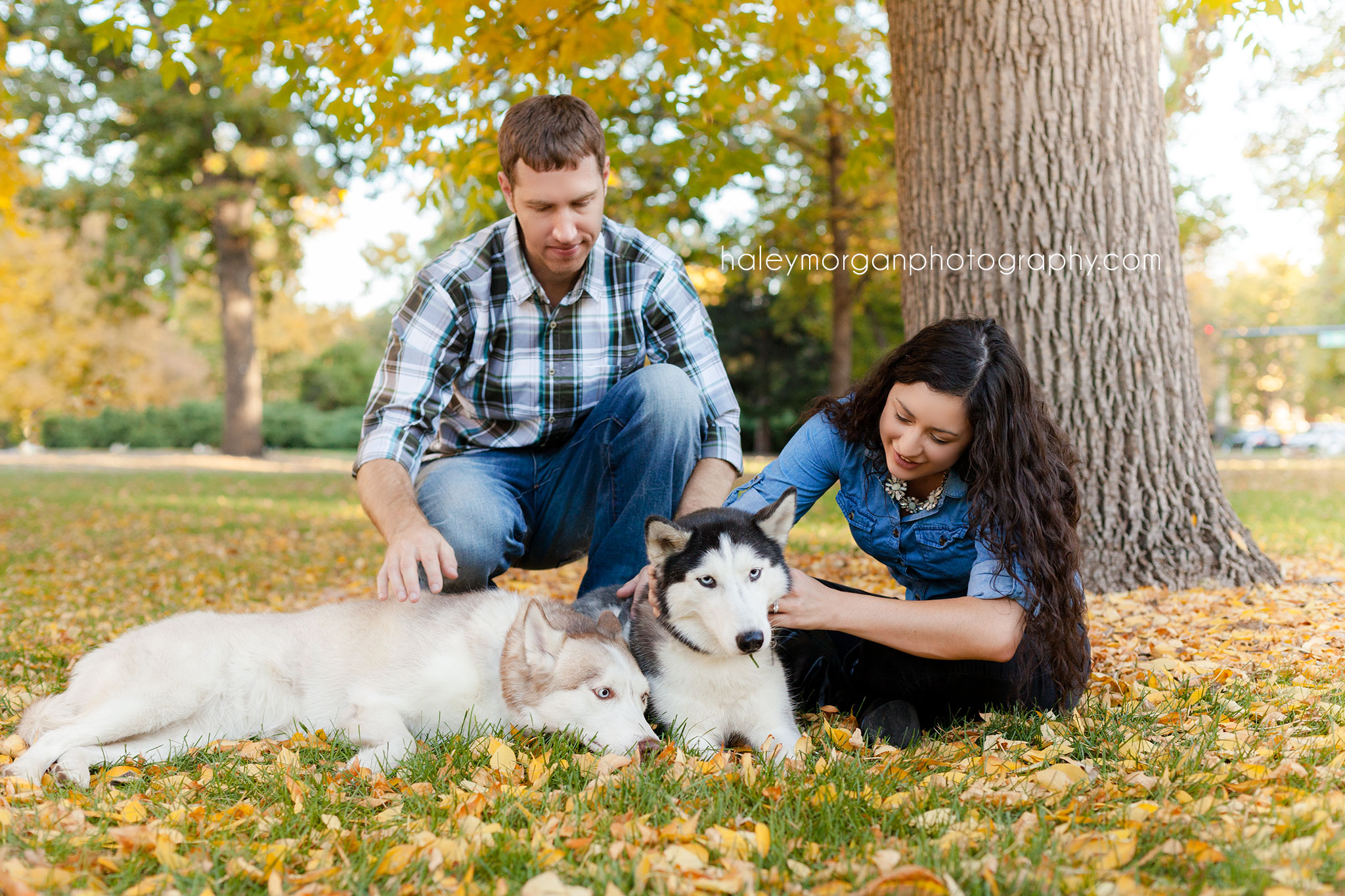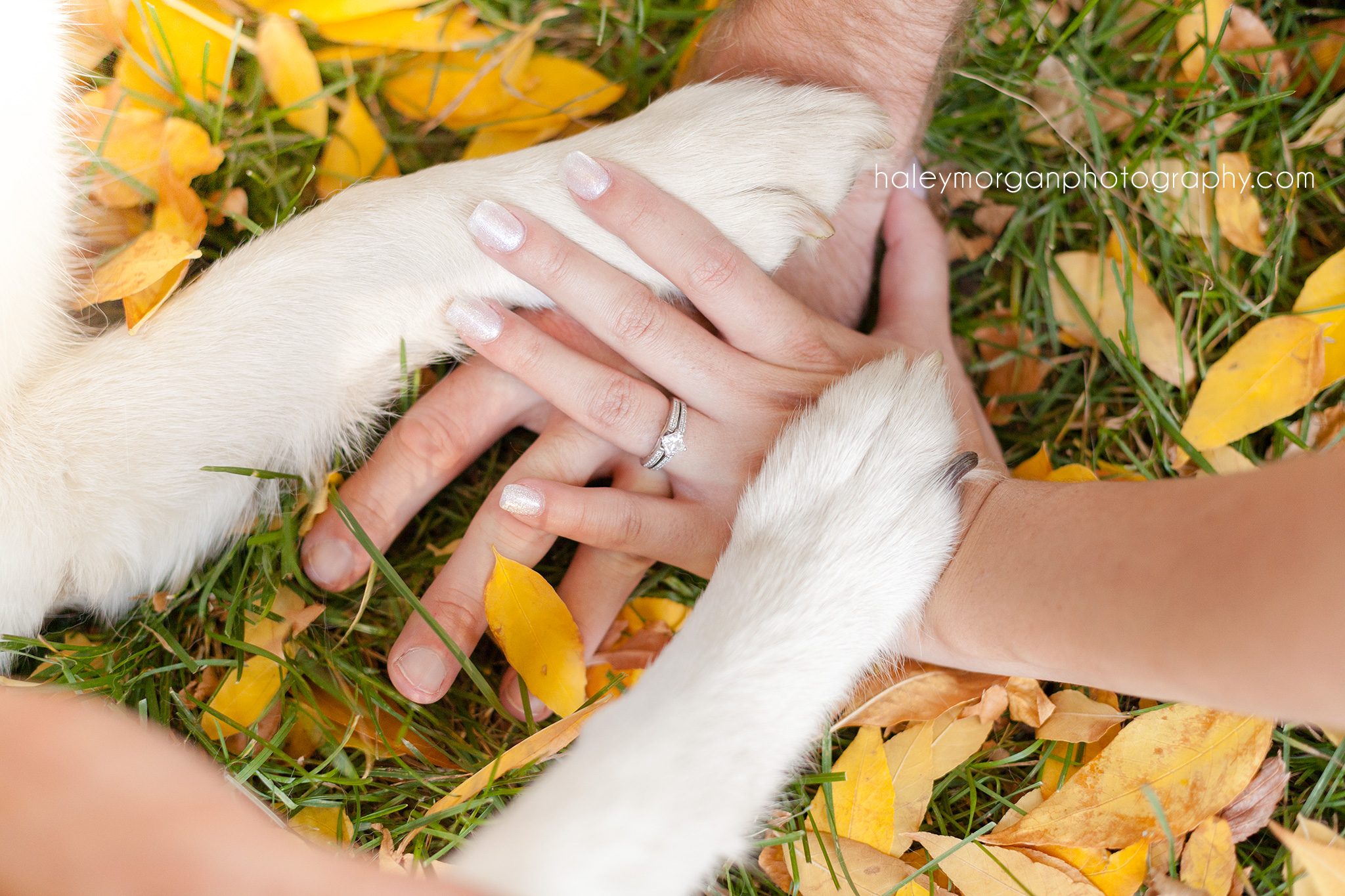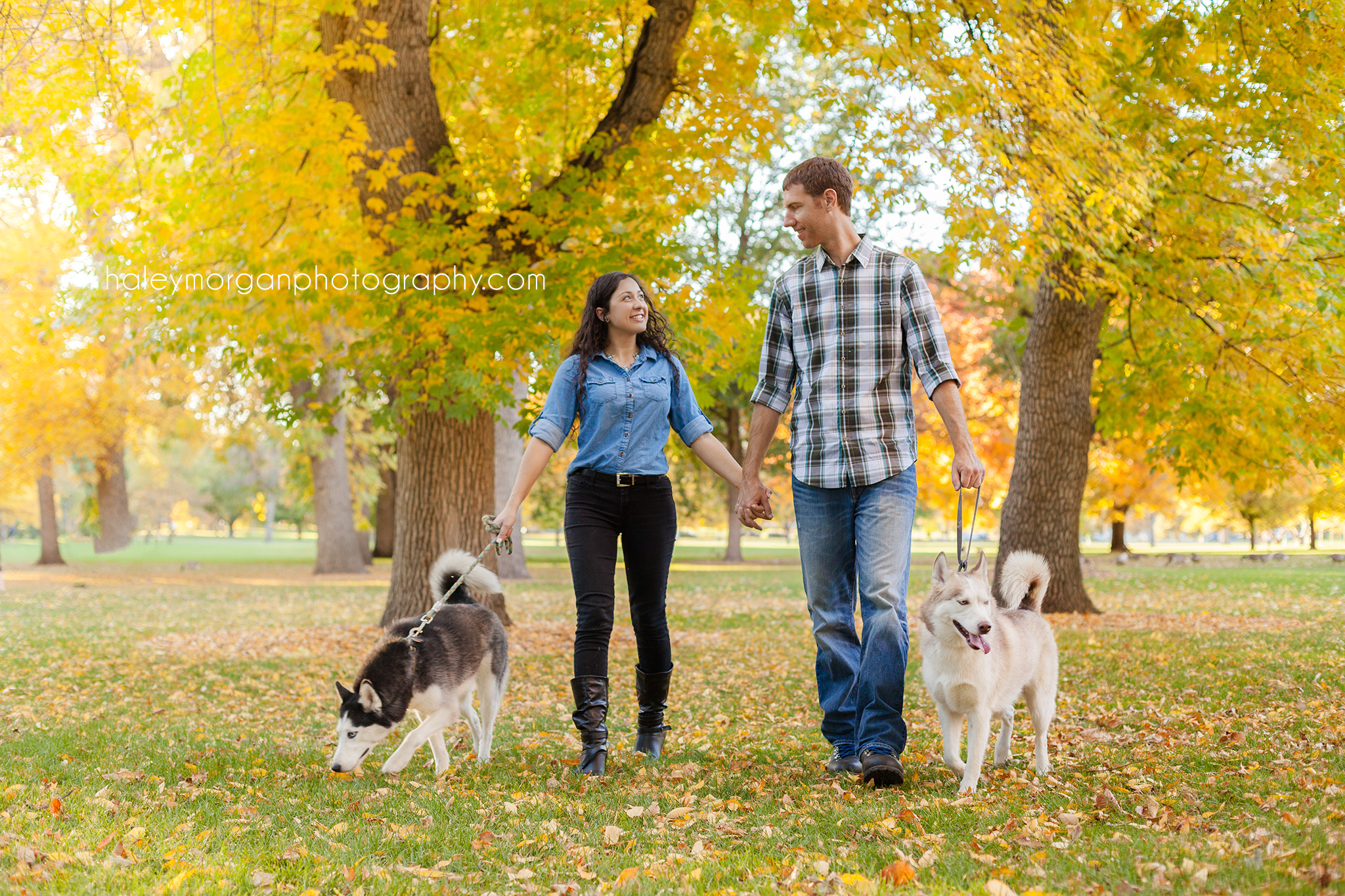 So theres a cute little note to be made here.. Andii and Kirk love chocolate chip cookies. When Andii told me she brought cookies as a prop, I remember giggling because no one has ever brought an edible prop to a session before! I thought it was so cute that they found one of the simplest things that makes their relationship special and chose to focus in on that for their engagement session. The photos are perfect!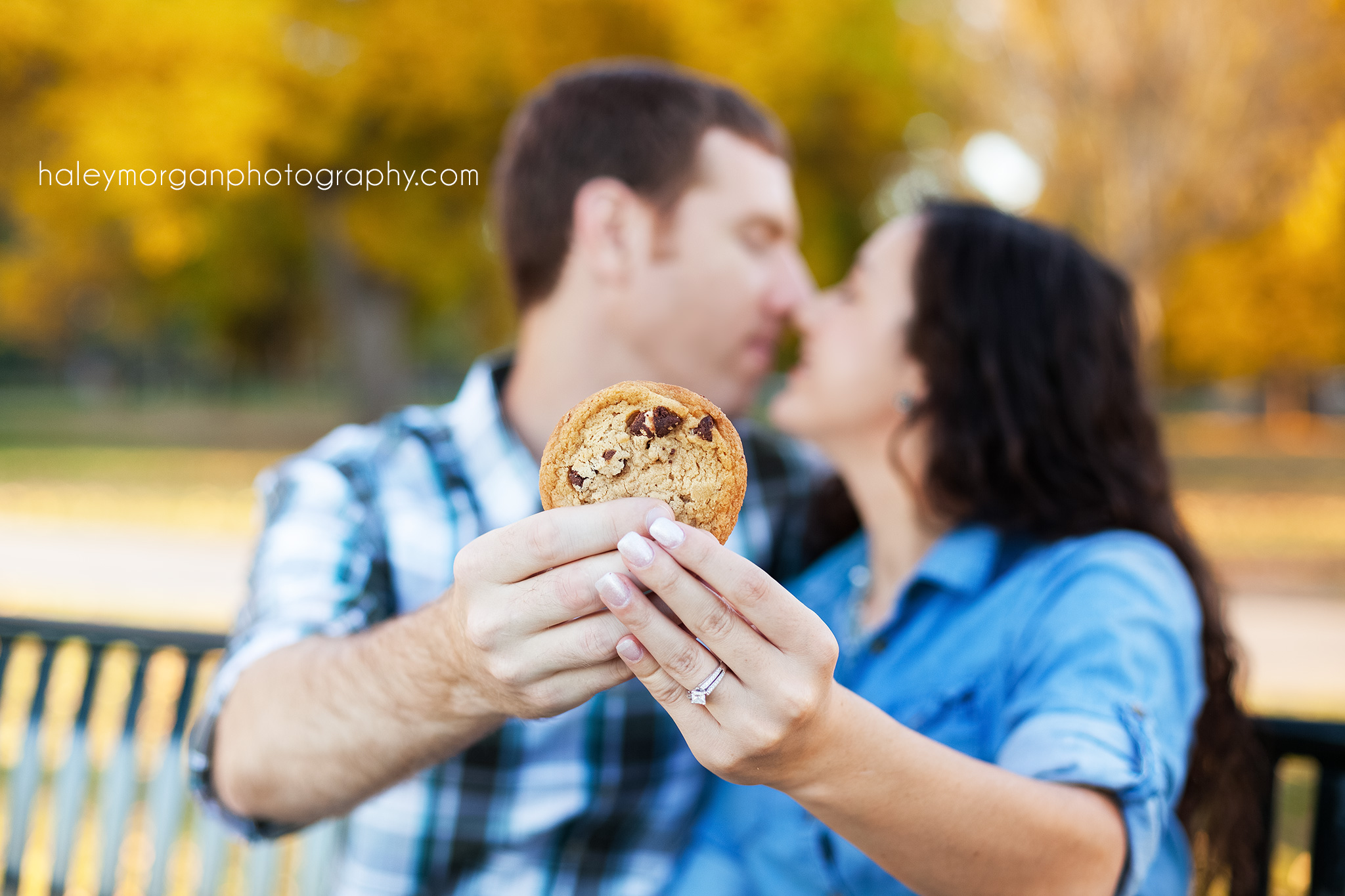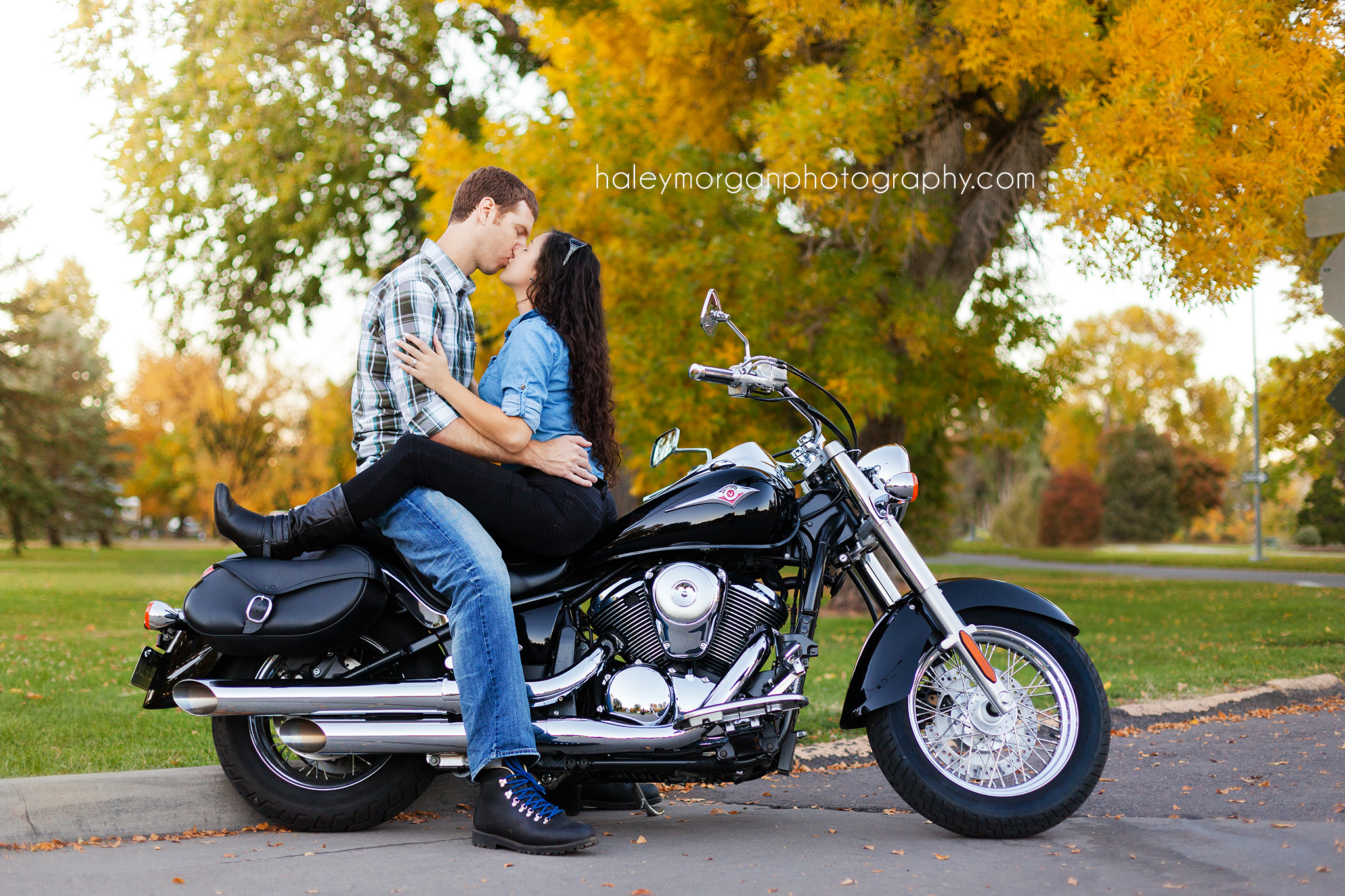 When we first met to talk about what I offer as a Denver Wedding Photographer, I wanted to know how Kirk proposed. Guys.. It is so sweet. So Kirk took Andii around the world- Italy, New York, Germany, and finally Denver. At every place he would take a picture with Andii. In the background of each picture, he would be holding a sign (or someone else would be holding a sign) with the words Will, You, Marry, and Me. With all four pictures put together, the signs in the background read "Will You Marry Me". Andii had NO IDEA! Kirk was so smart to take the photos with his go pro so that she wouldn't ask to look at them 🙂 When they got back home, he took her to Cheeseman Park in Denver, on a beautiful snowy night with christmas lights around the pavilion. He gave her a picture frame with the four pictures slots and proposed to her right there! Best proposal ever 🙂 So of course, I knew we had to reenact that moment for their engagement session so, we went to the exact same spot where Kirk proposed to Andii and took pictures 🙂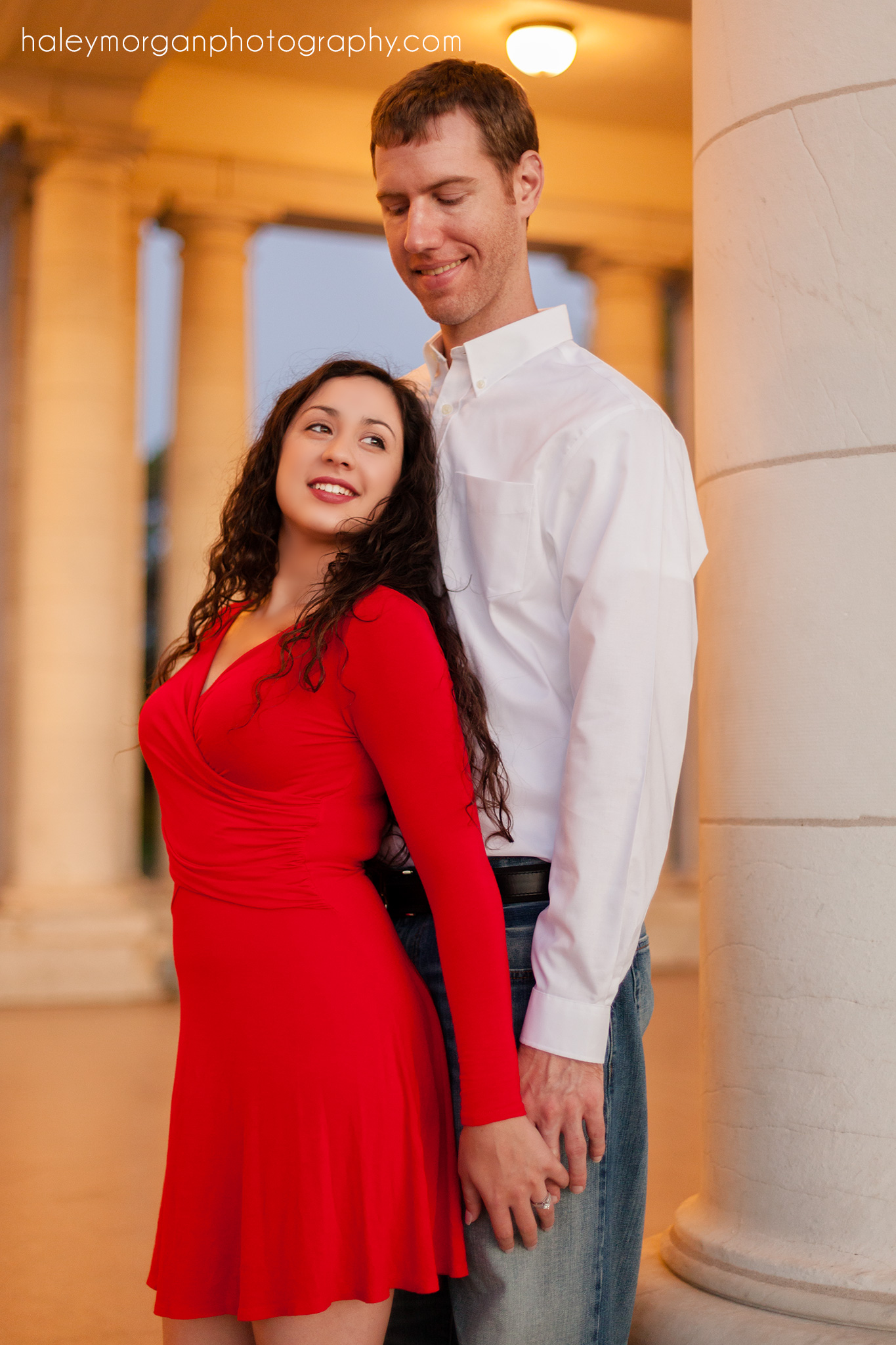 Here's to many, many happy years together! Keep an eye out next year for their wedding!
If you're looking for a Denver Wedding Photographer, I would LOVE to chat with you. Just hit that contact button 🙂