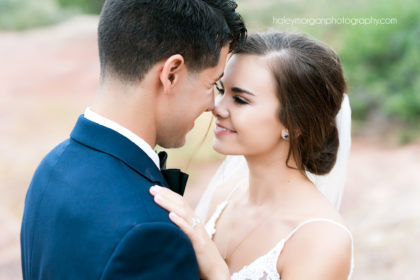 Denver Colorado Wedding Photographer | Kenton & Kelcie Leon
I want to give a special shout out to the amazing vendors that contributed to Kenton & Kelcie's wedding: 
Wedding Planner: http://www.bellanottecolorado.com
Wedding Venue: http://www.willowridgemanor.com
Catering: http://www.rockymountaincatering.net
Bakery: http://www.nothingbundtcakes.com
DJ: http://www.coloradoweddingproductions.com
Wedding Gown: Casablanca (Amanda's Bridal)
Officiant: Ricardo Cardenes
As I sit here attempting to write this blog post, I'm almost speechless. It's difficult to put into words how amazing this couple is, much less, how incredible their wedding was! I could go on and on about everything we loved about this whole experience but you would be reading for days! LOL
I want to start off by saying how truly blessed Brent and I were to be a part of Kenton & Kelcie's love story. I believe God brought these two beautiful people into our lives for a reason. When I first met these two, I remember how hopeful I was that they would choose me to photograph their wedding. Their love for each other was radiant and their personalities were so kind and caring. I knew they would be my dream clients! When they decided to hire both Brent and I, we were beyond excited!
Kenton & Kelcie have a deep, passionate love for one another. They were together for 5 years building a strong foundation for their relationship and here they are now displaying what they have built together. Proclaiming their commitment to one another in front of their friends and family.
They decided to get married at the beautiful Willow Ridge Manor in Golden, Colorado with the help of Stephanie Kuhn with Bella Notte Weddings & Events. I can't thank Stephanie enough for being their for Kenton and Kelcie; she made their special day so effortless and stress free. 
Kelcie started her day by getting ready with her girls at her mom's house in Thornton, Colorado. It was so fun watching her and her bridesmaids prepare for the day with drinks, LOTS of makeup, laughter, and much anticipation for the big celebration to come. During this time, I always love stepping outside to capture all the special details that help tell this story. I started off with photographing Kelcies beautiful engagement ring, her stunning dress, and other little details that I knew were important to her. One of my favorite detail shots was of her Victoria's Secret perfume because this was the perfume she wore on her first date with Kenton 🙂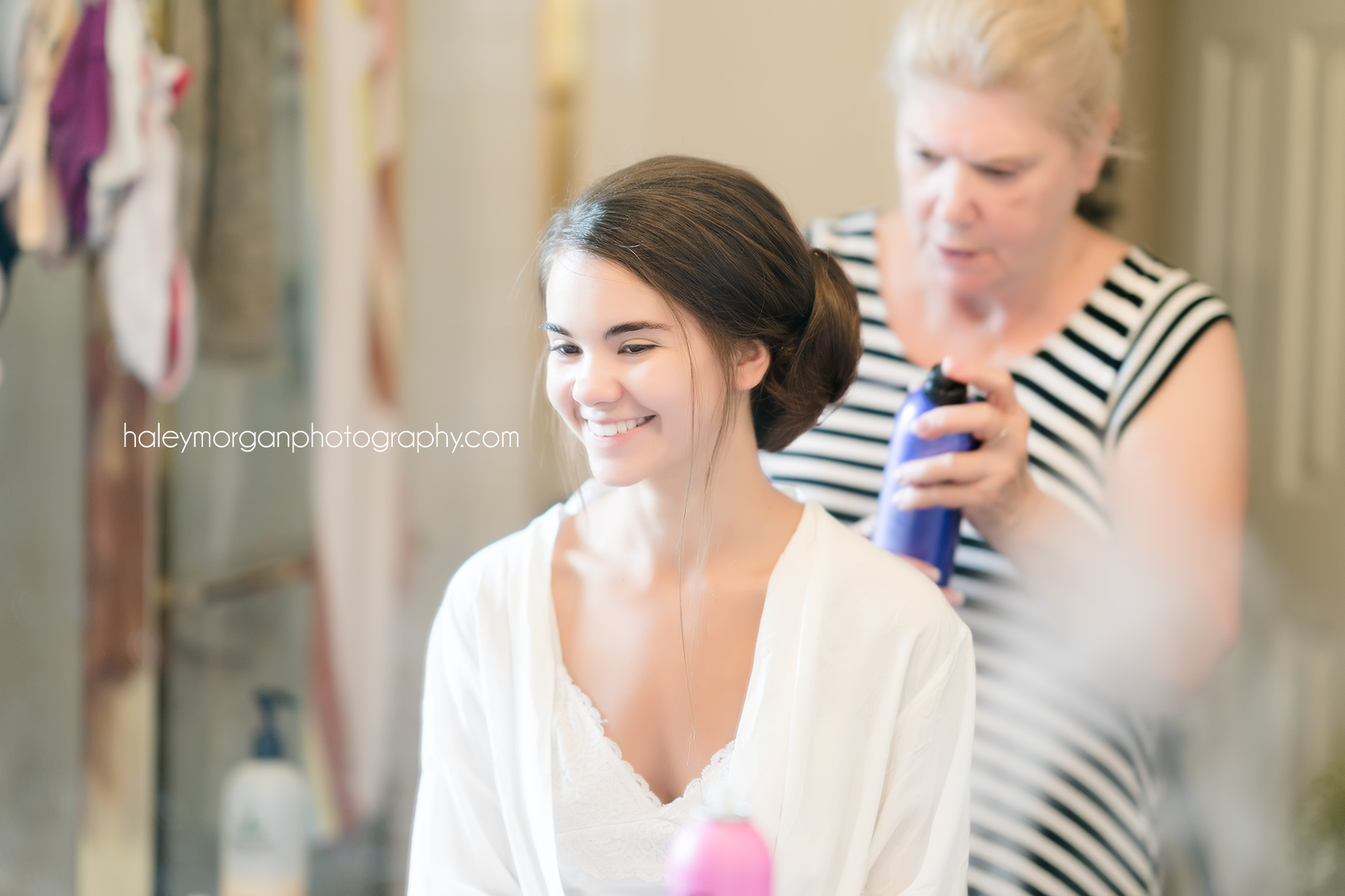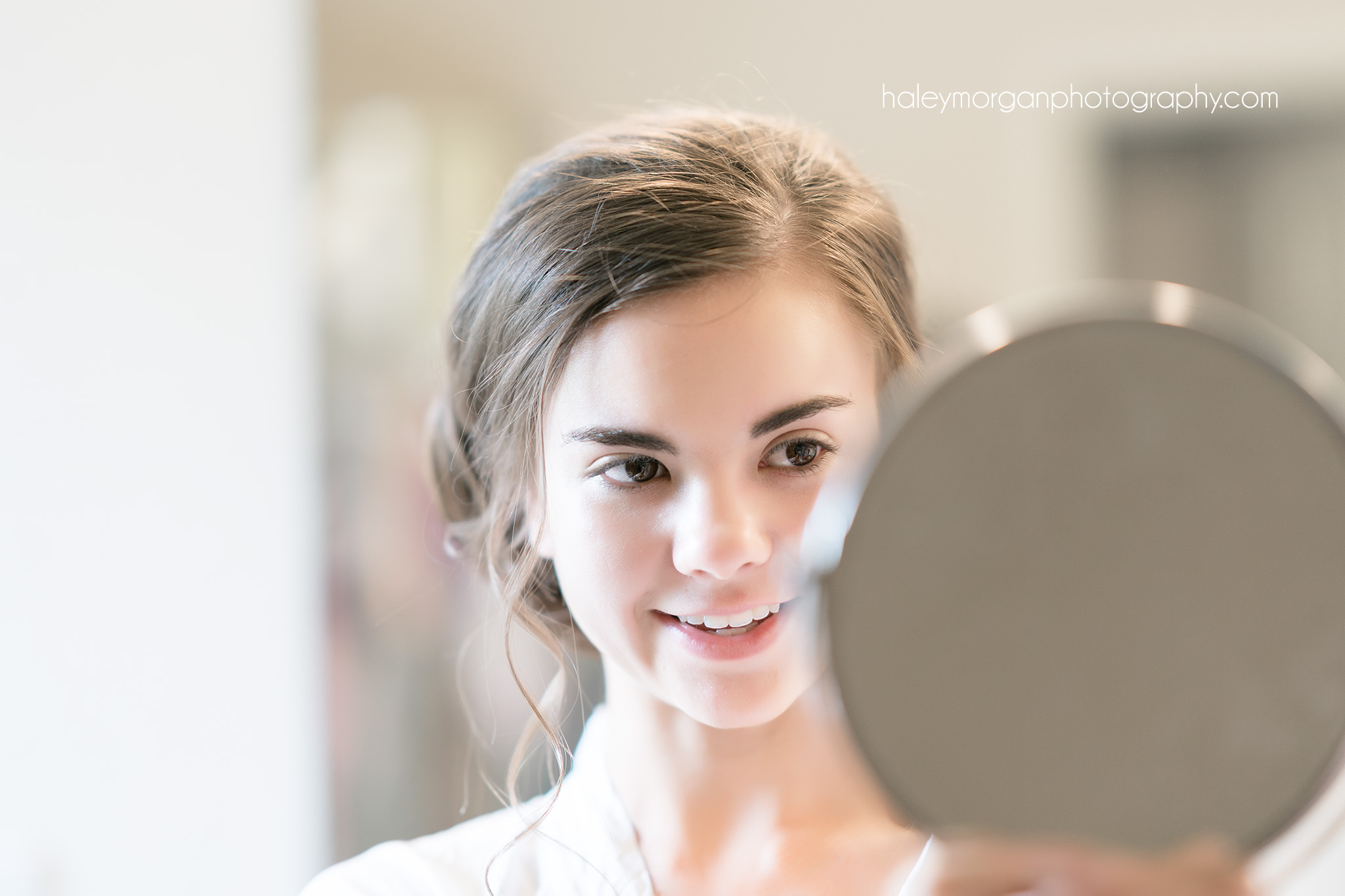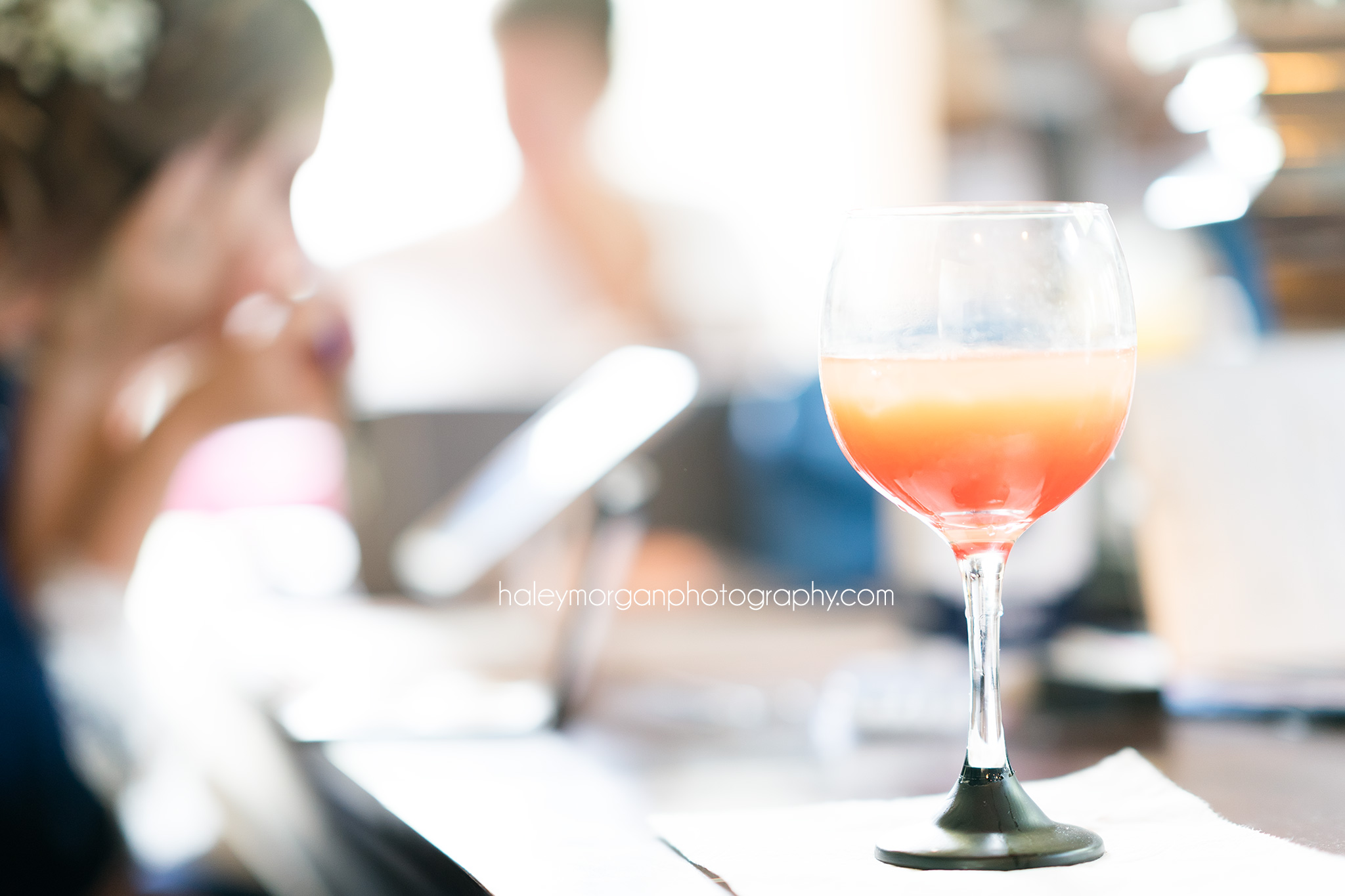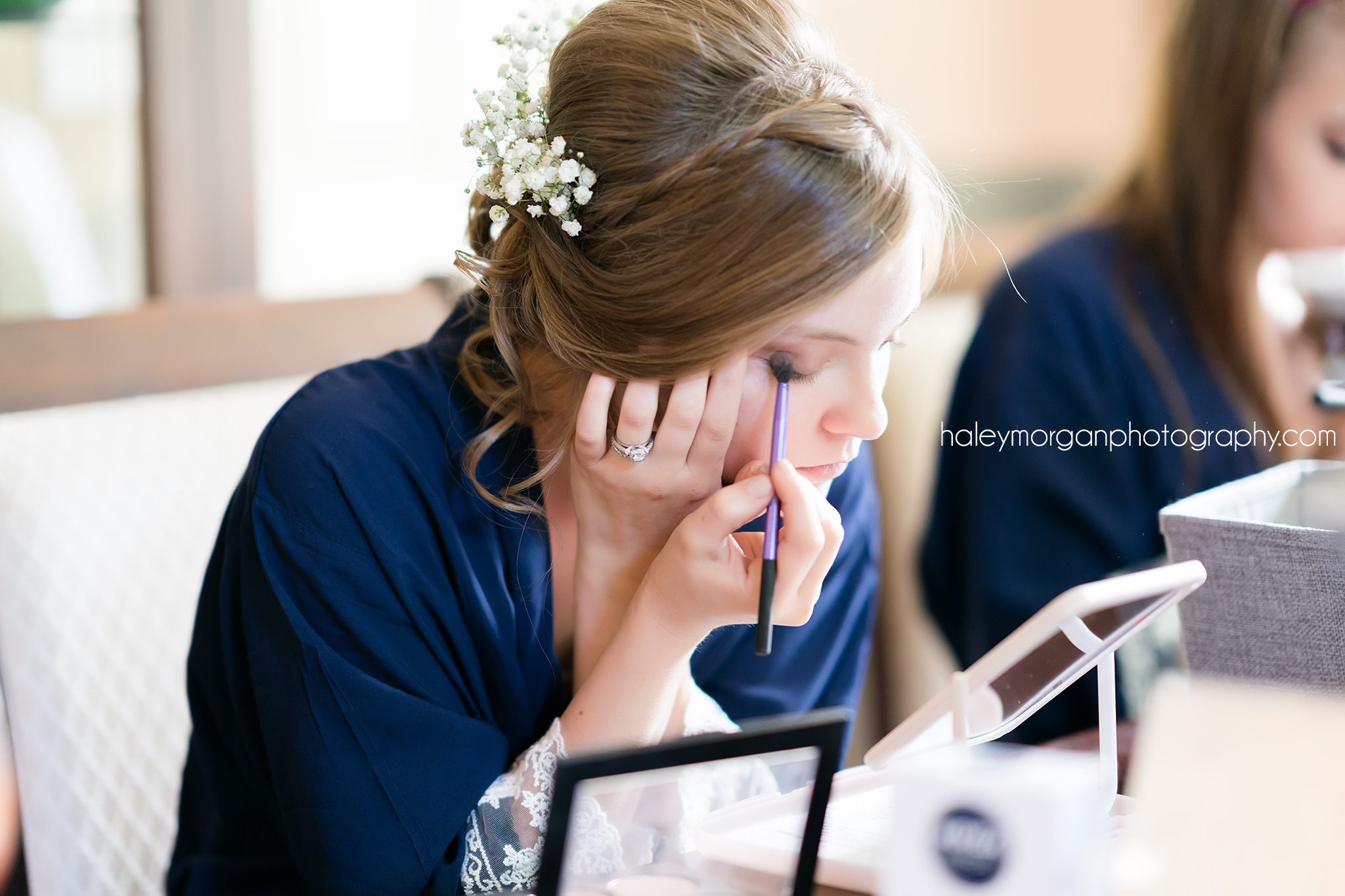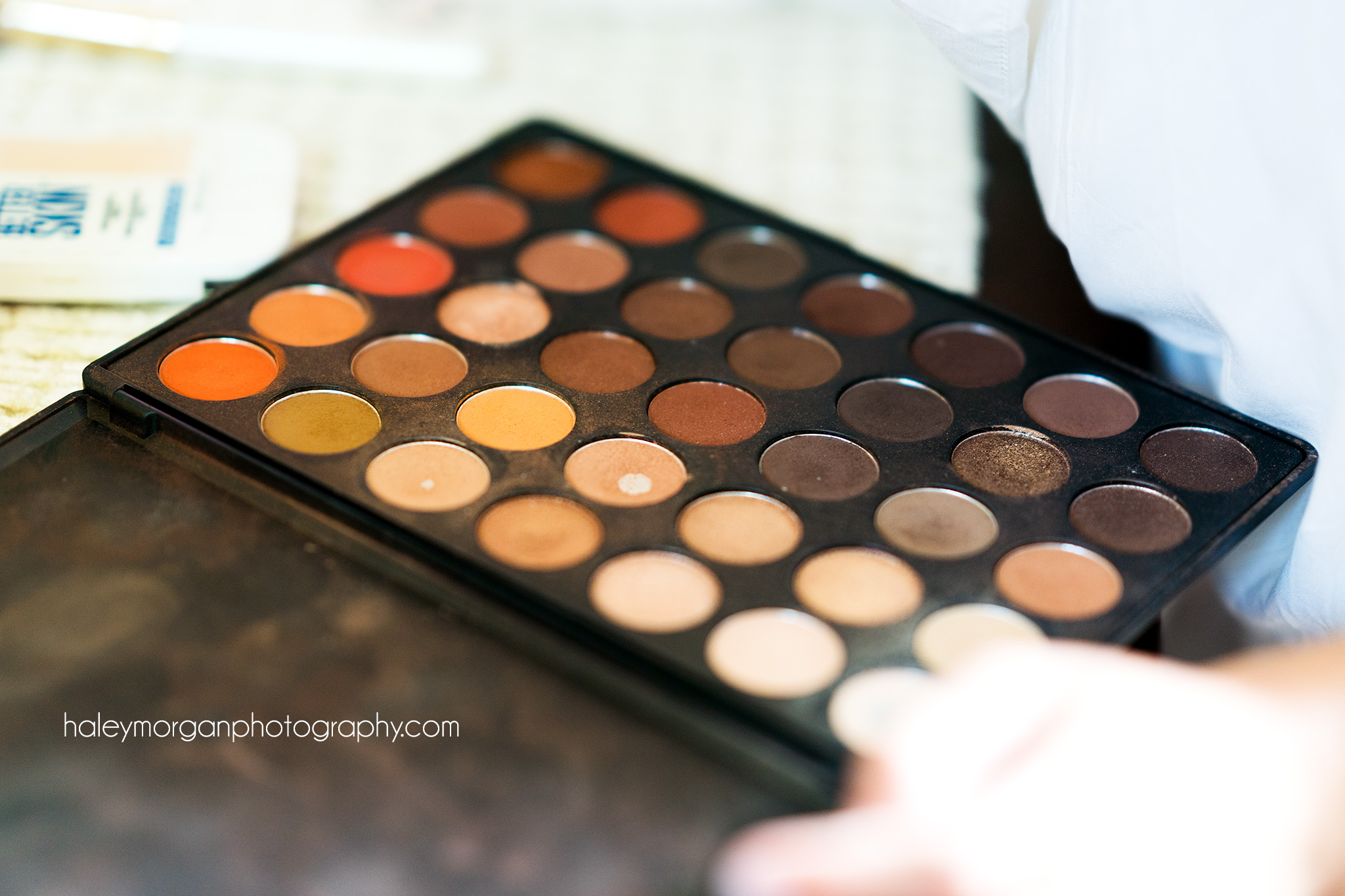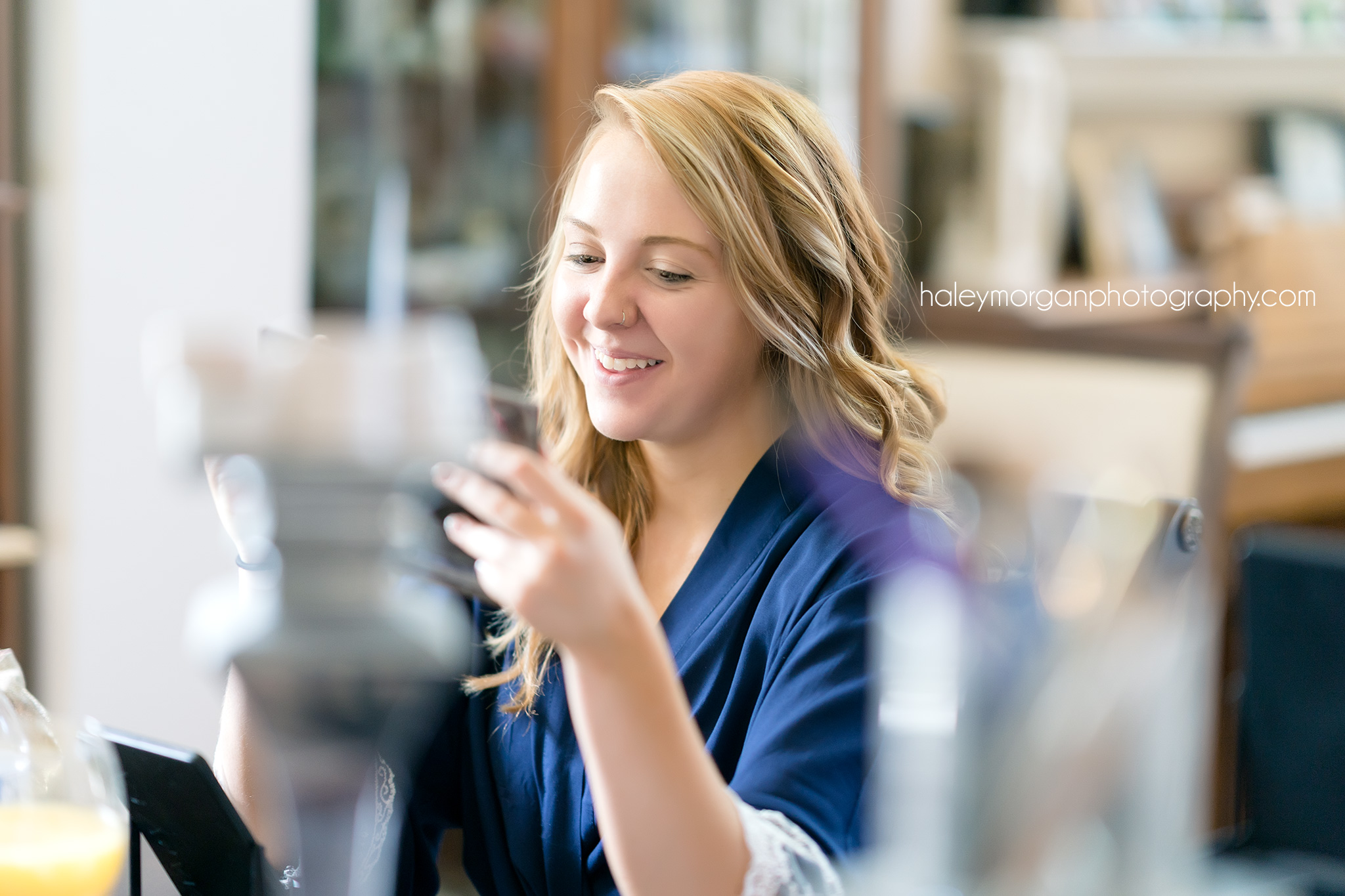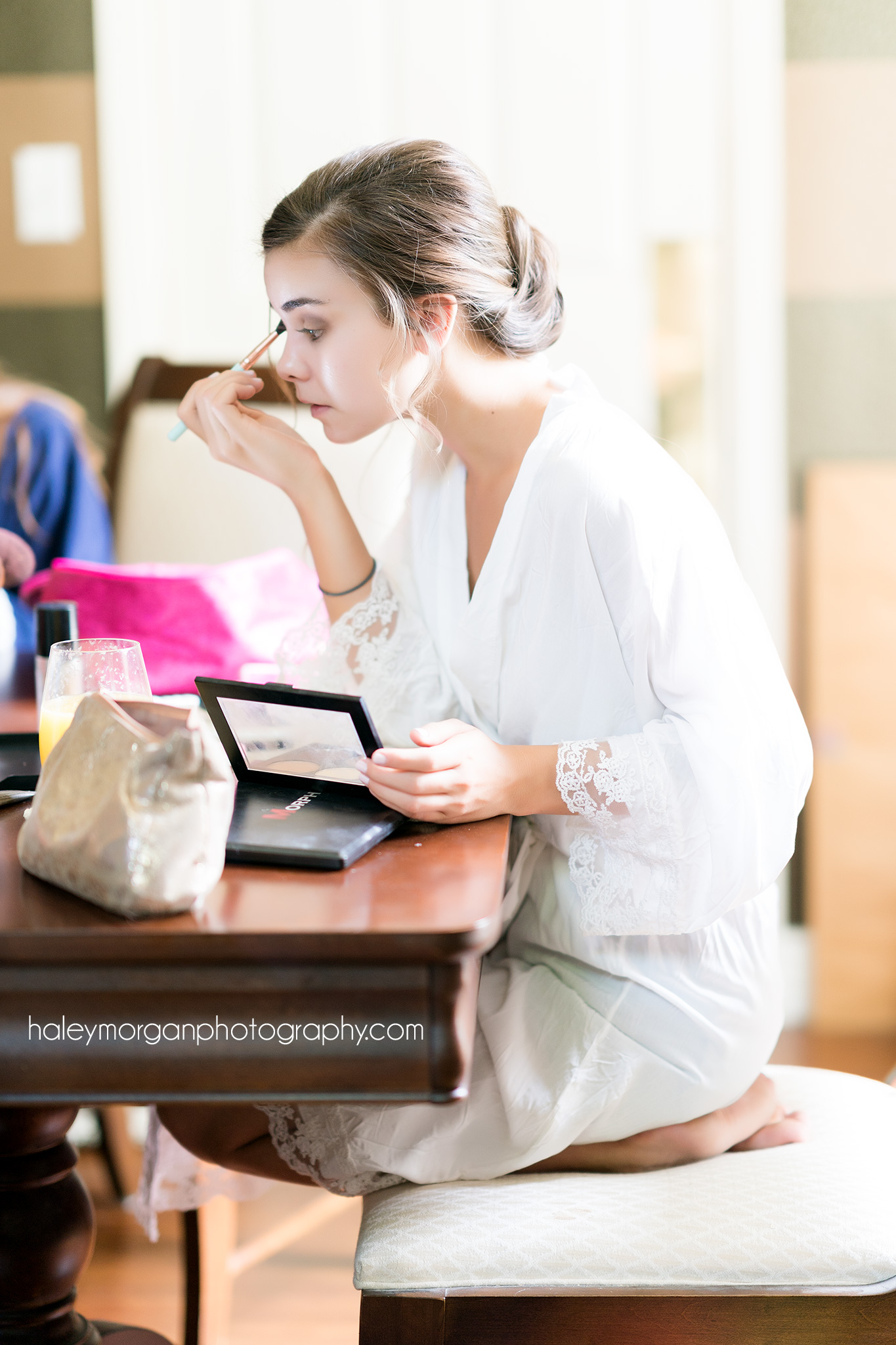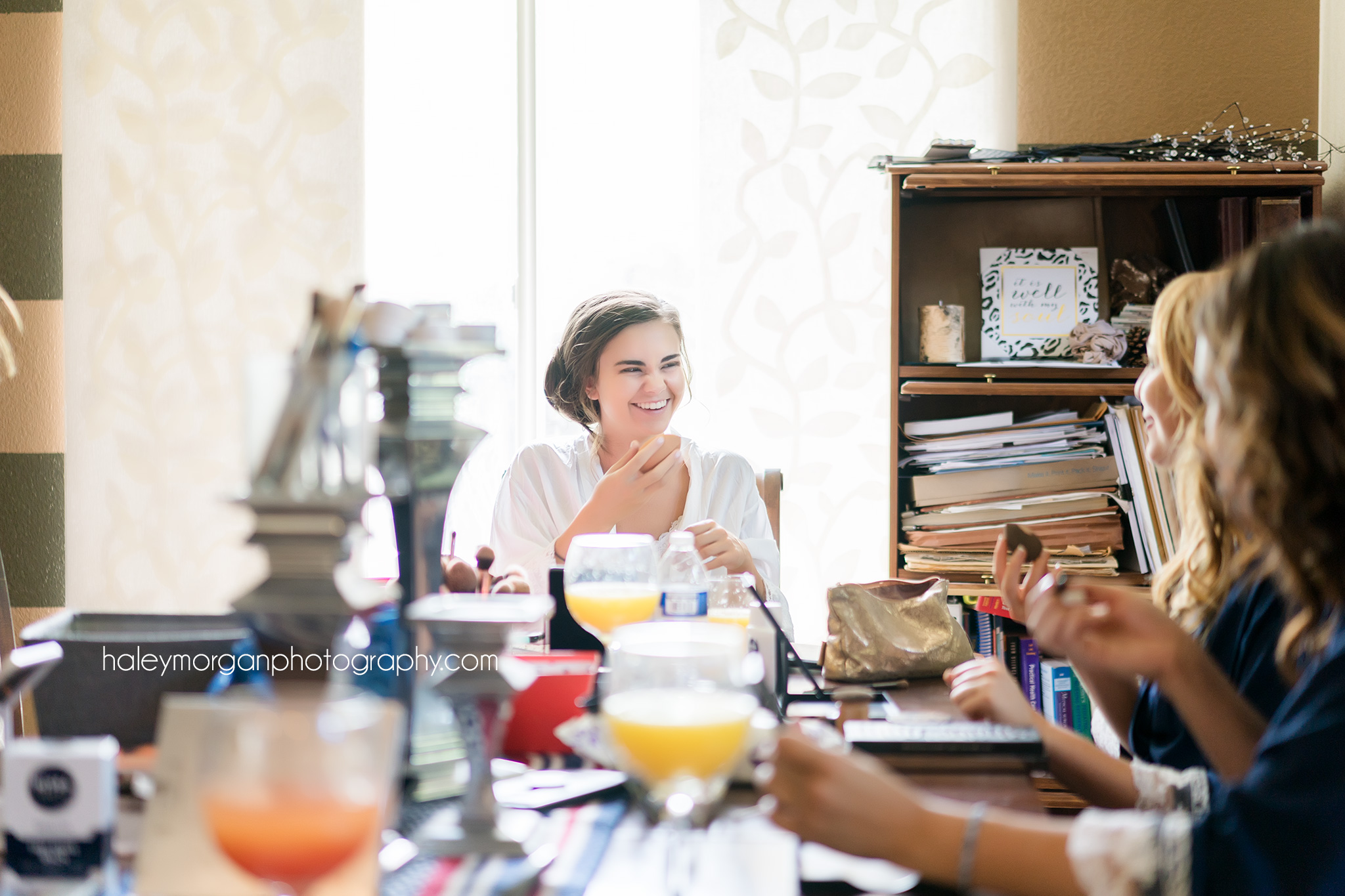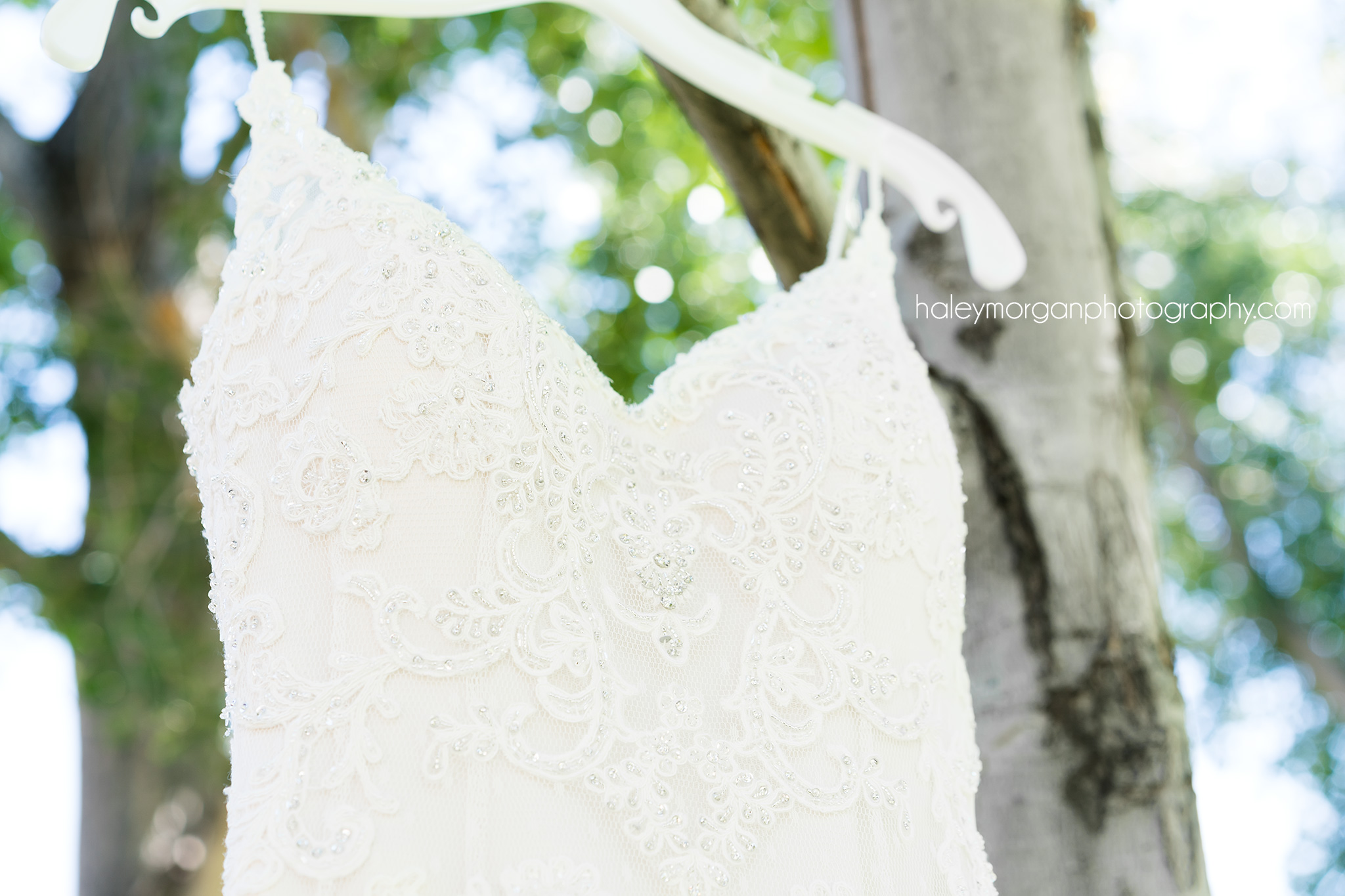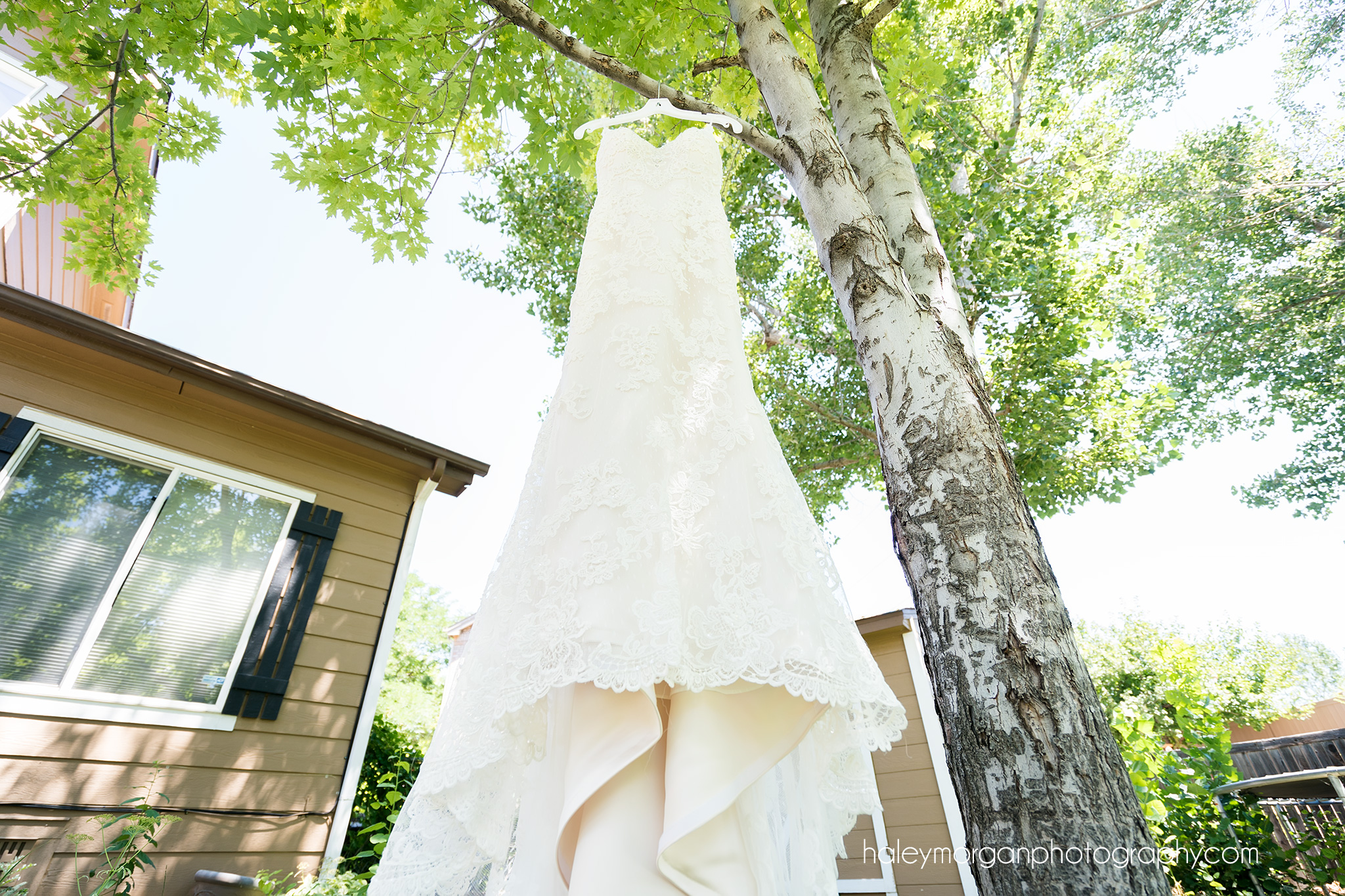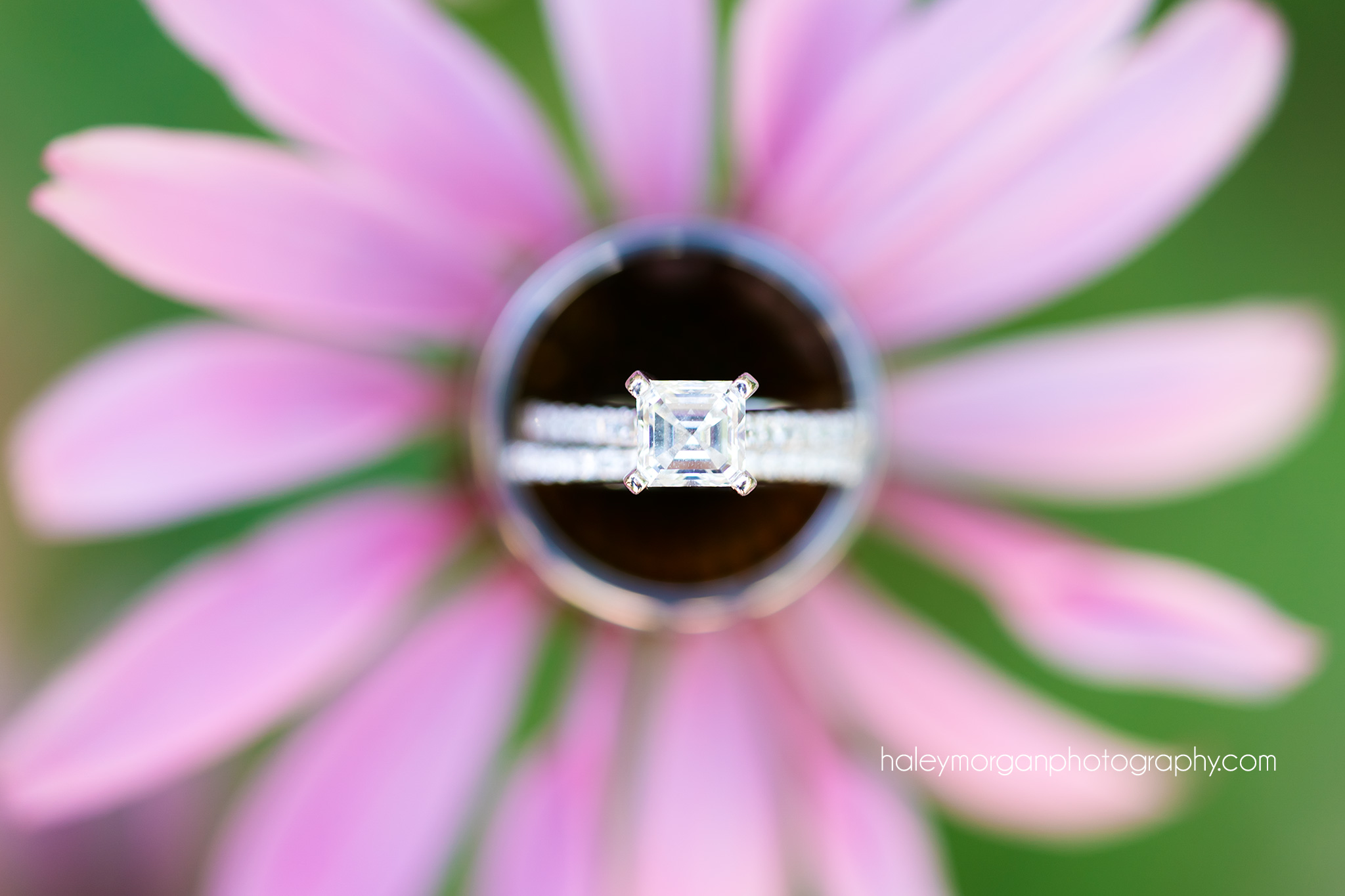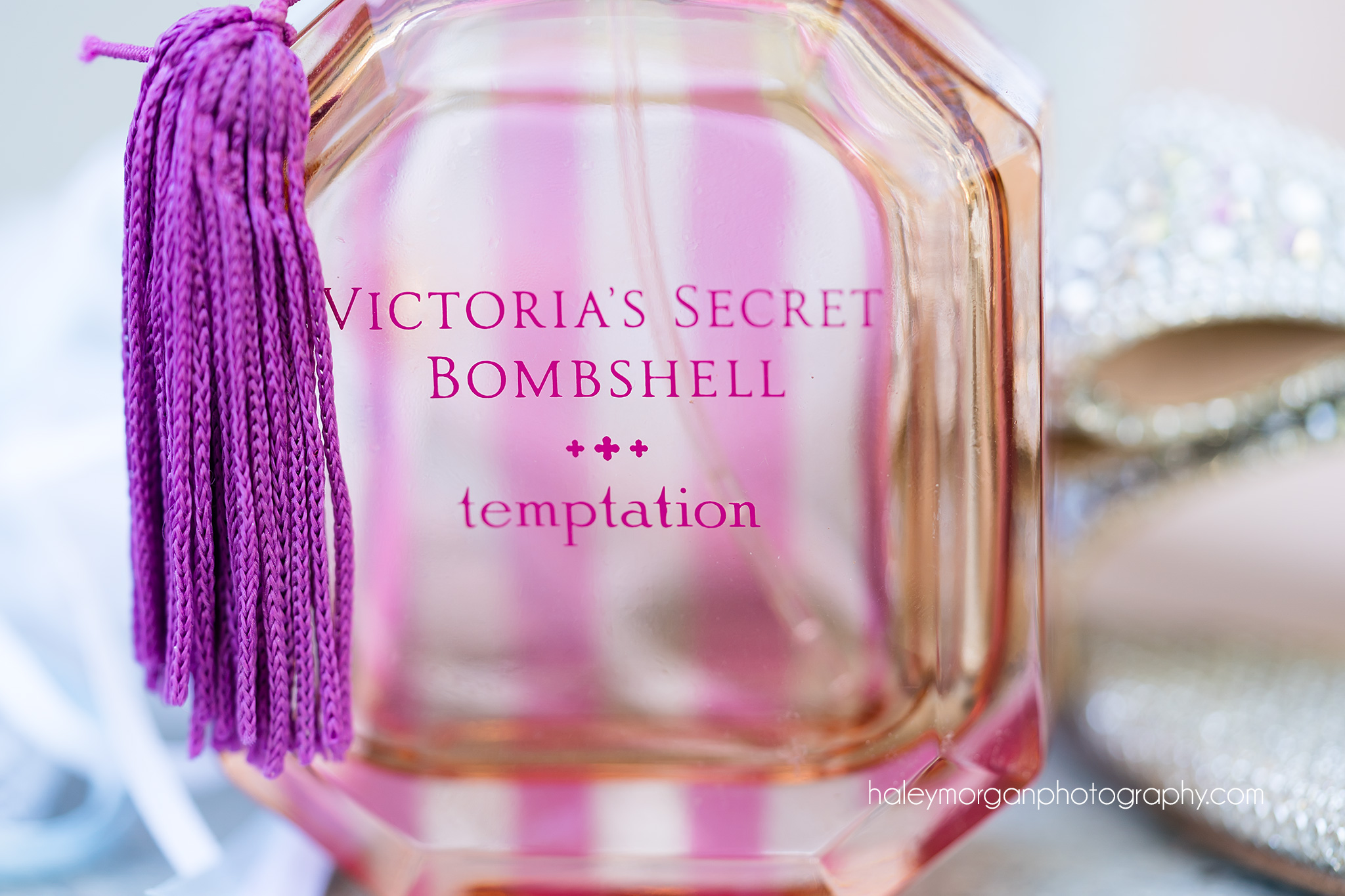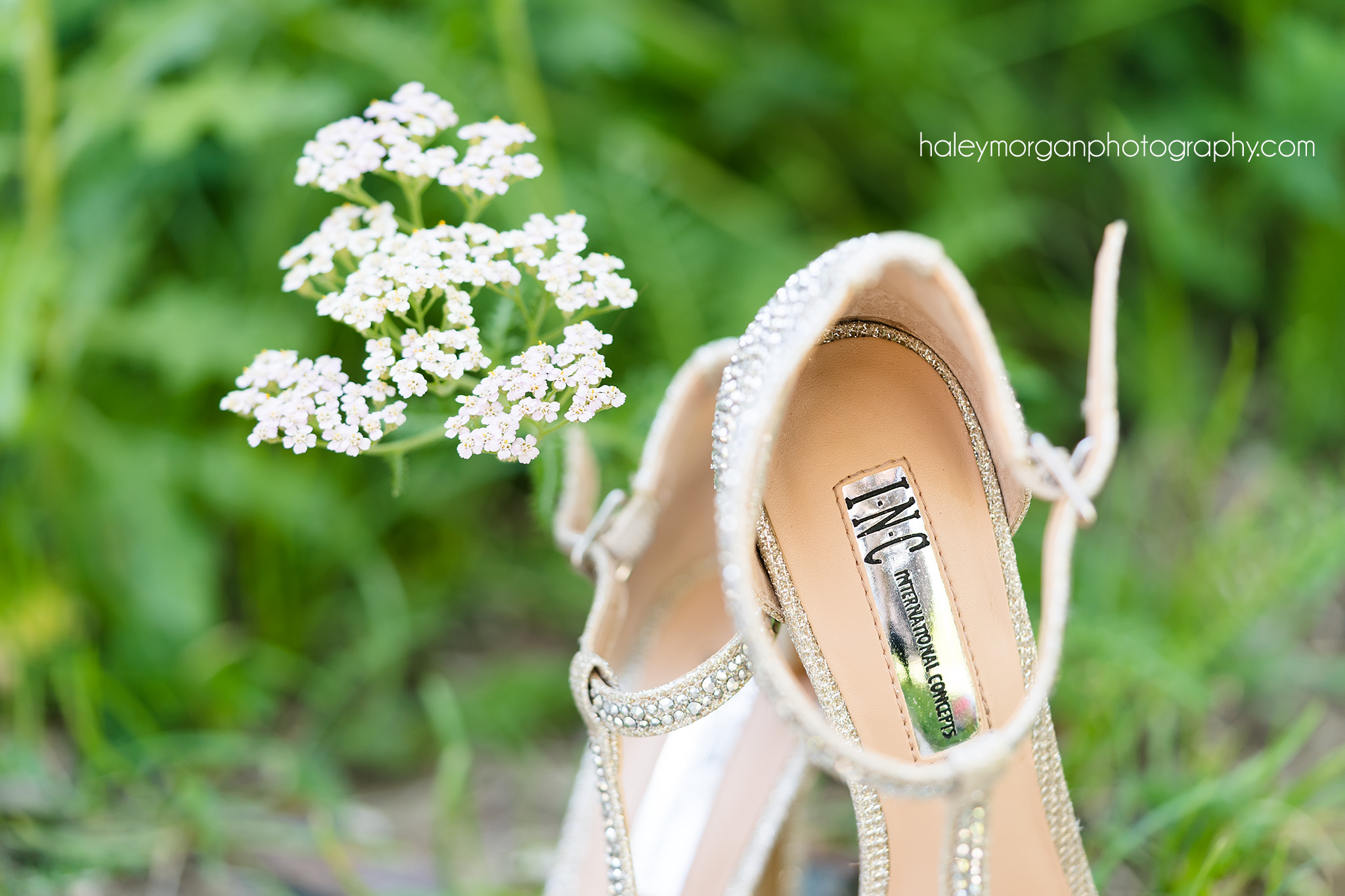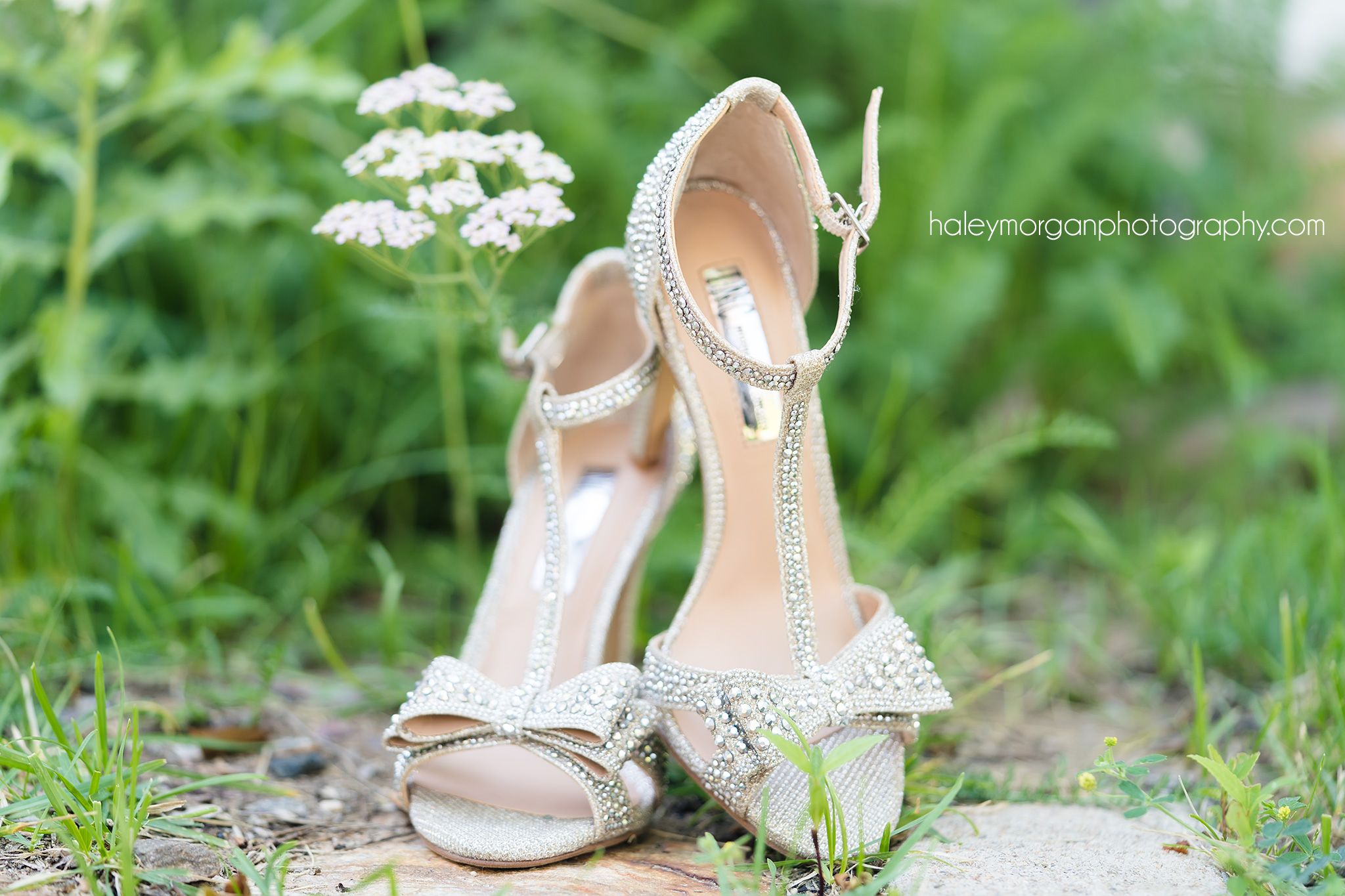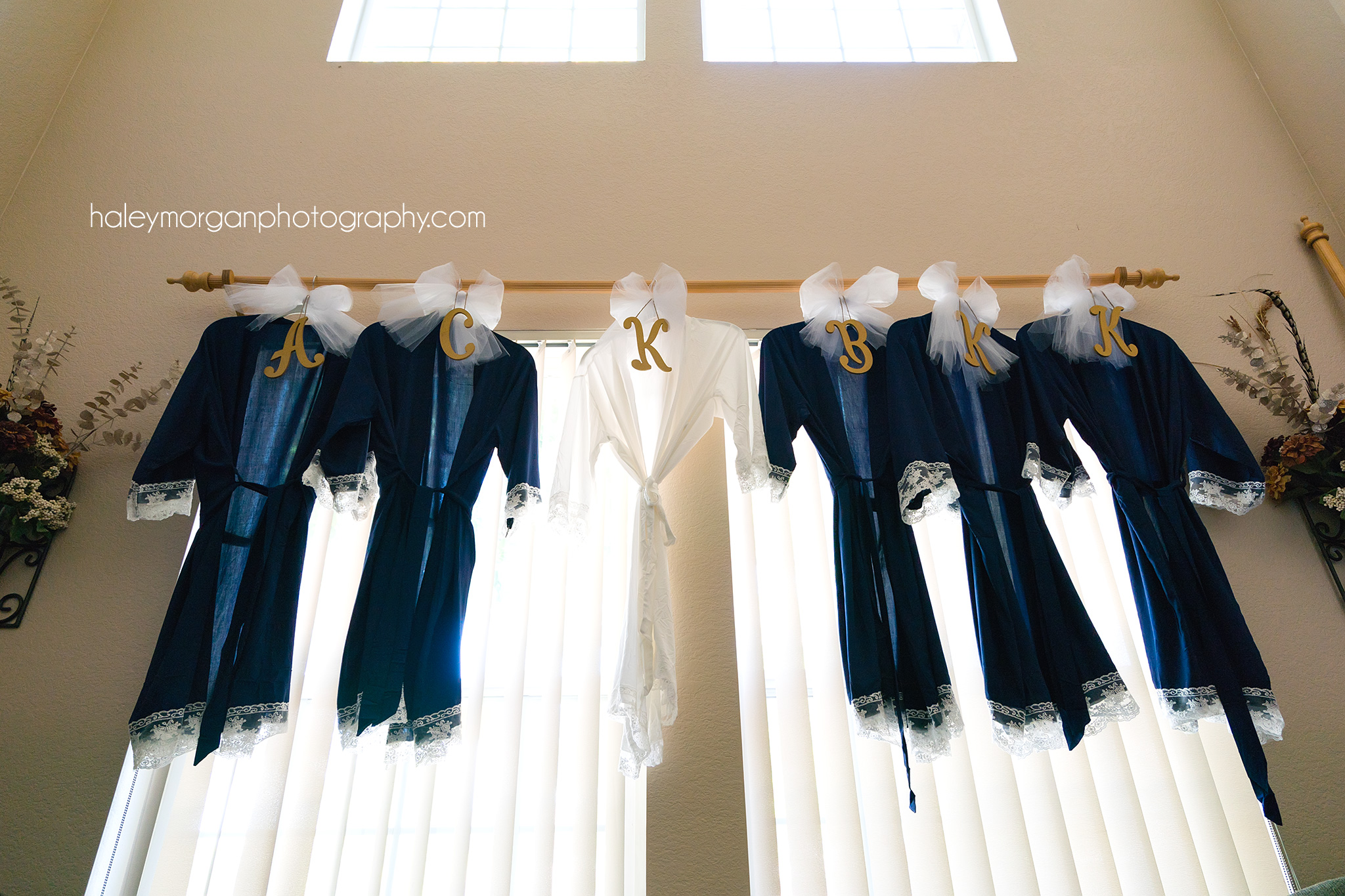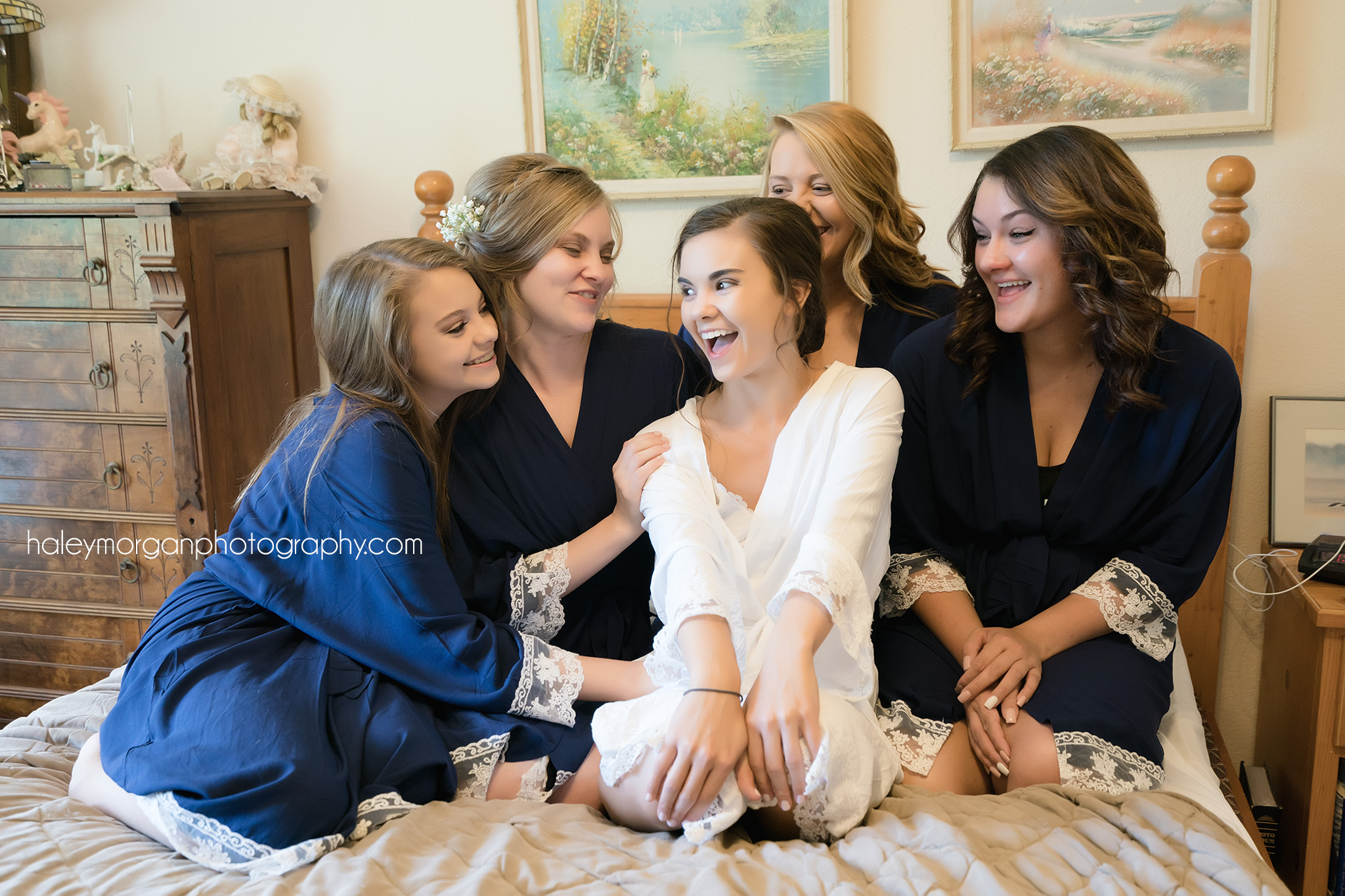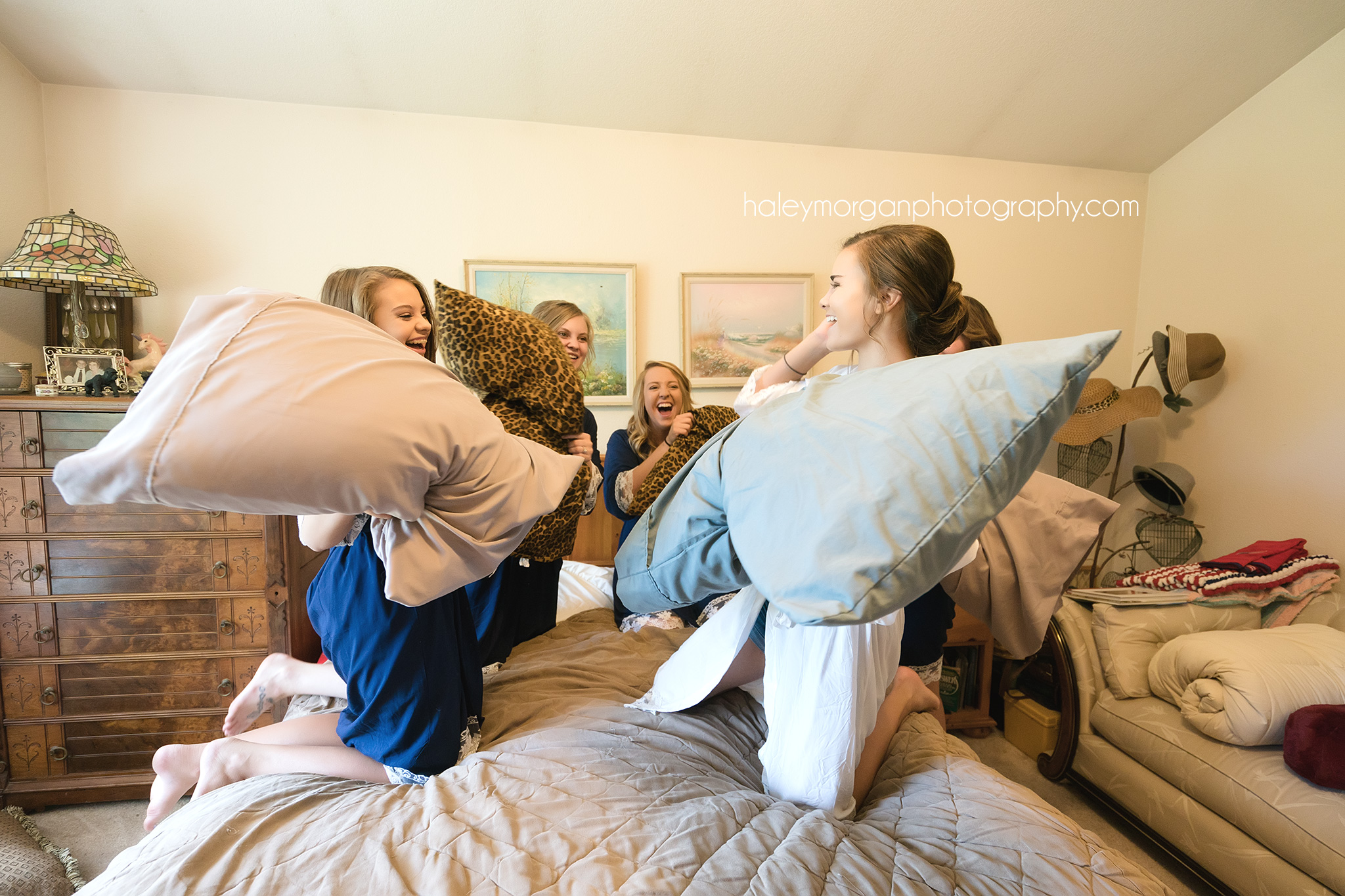 While the girls were finishing up, I headed over to Kenton and his groomsmen to capture their getting ready process! I remember seeing how nervous and excited Kenton was as he was getting ready to watch his bride walk down the aisle. There is always an overwhelming amount of emotion during this time because you realize that the day you have been waiting for your whole life is finally here.  And it's a lot to take in!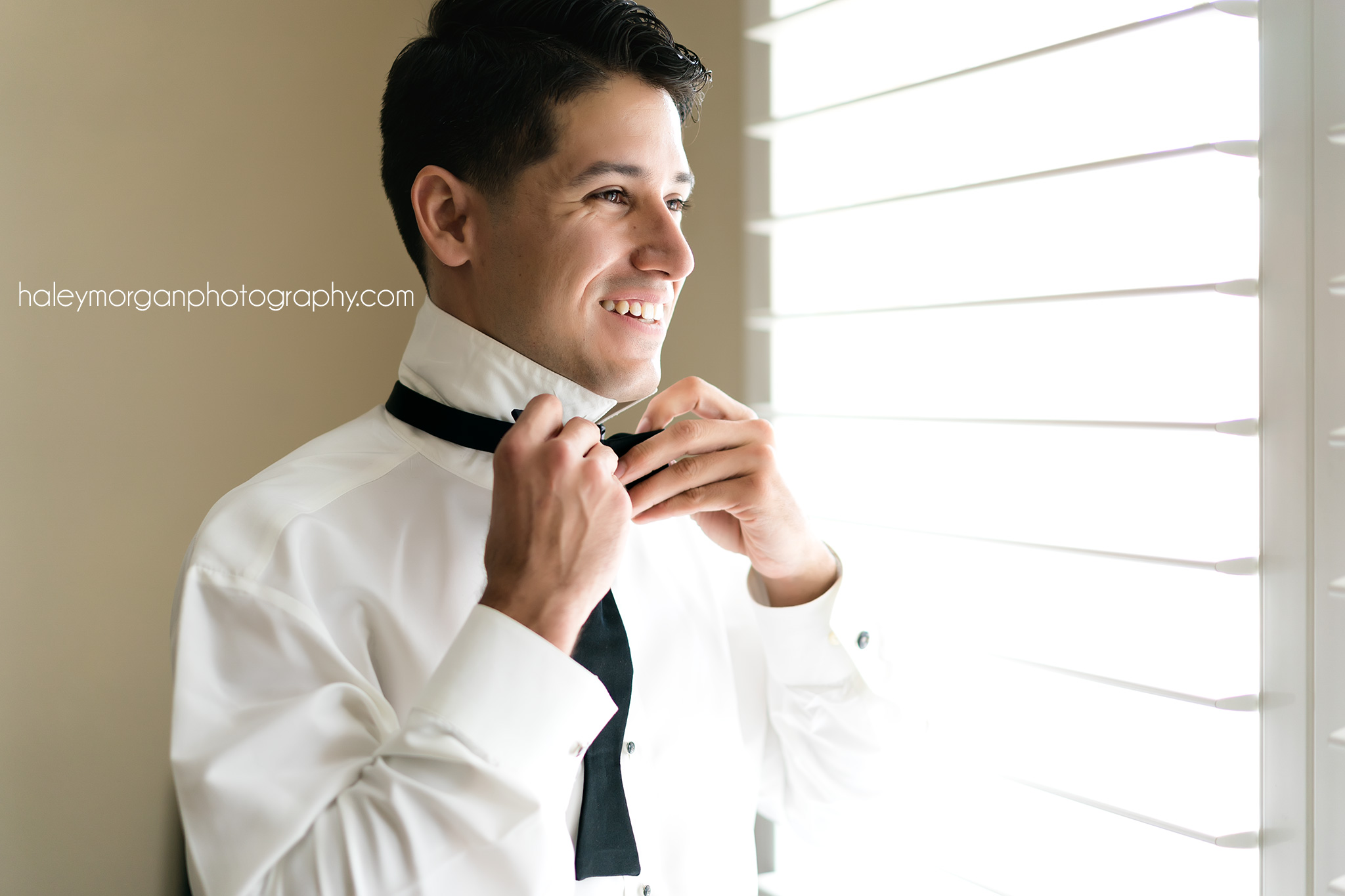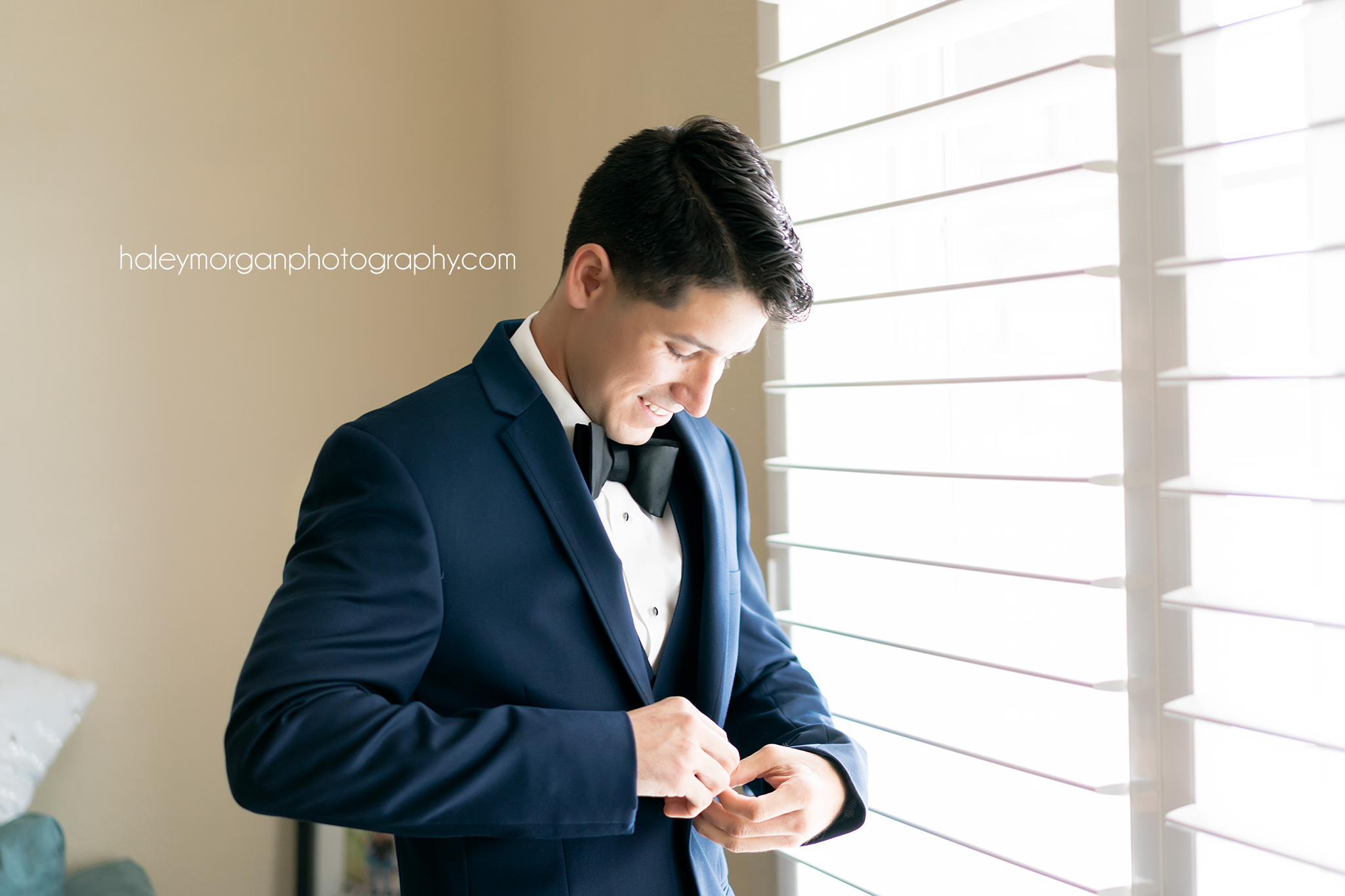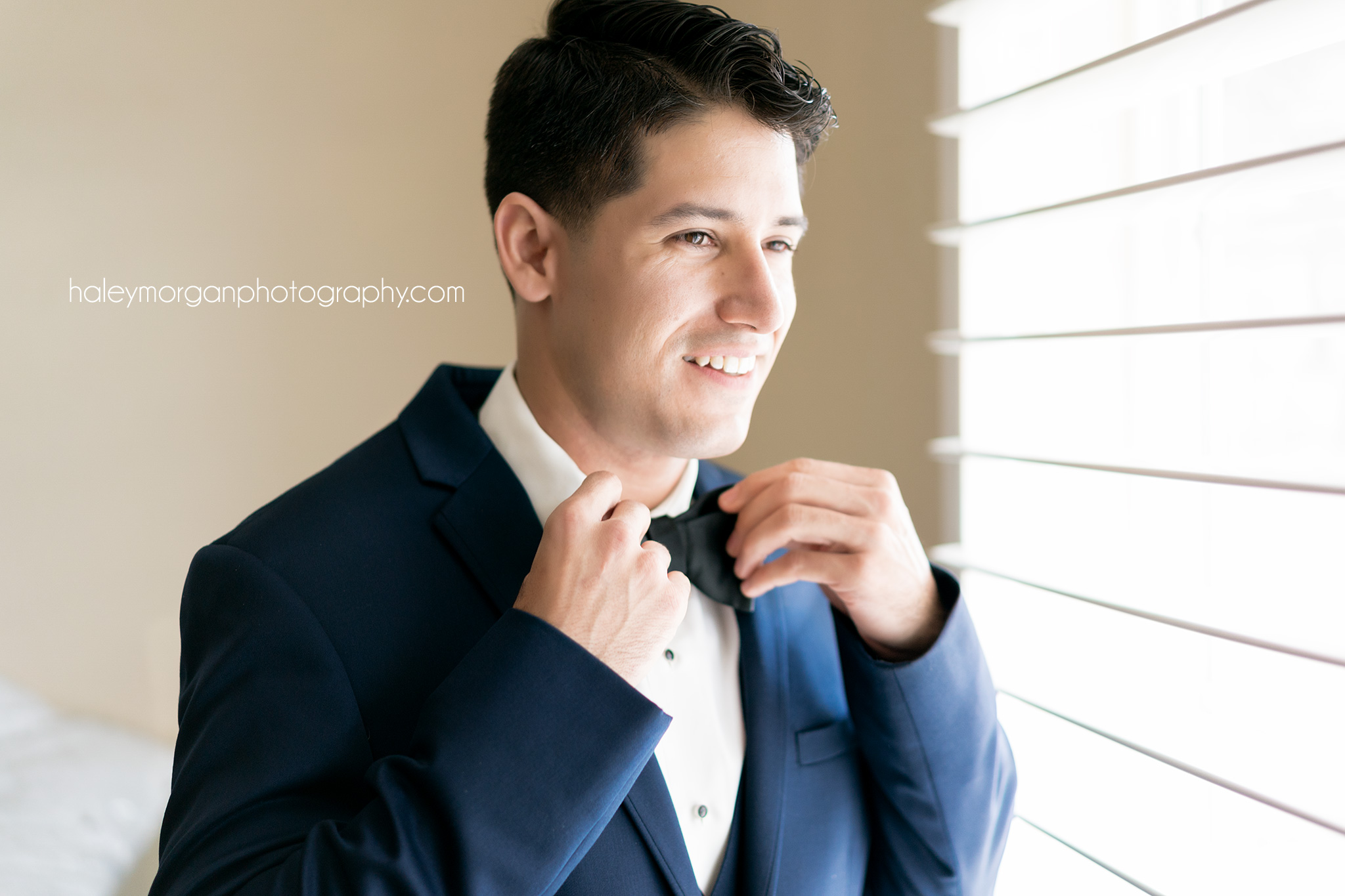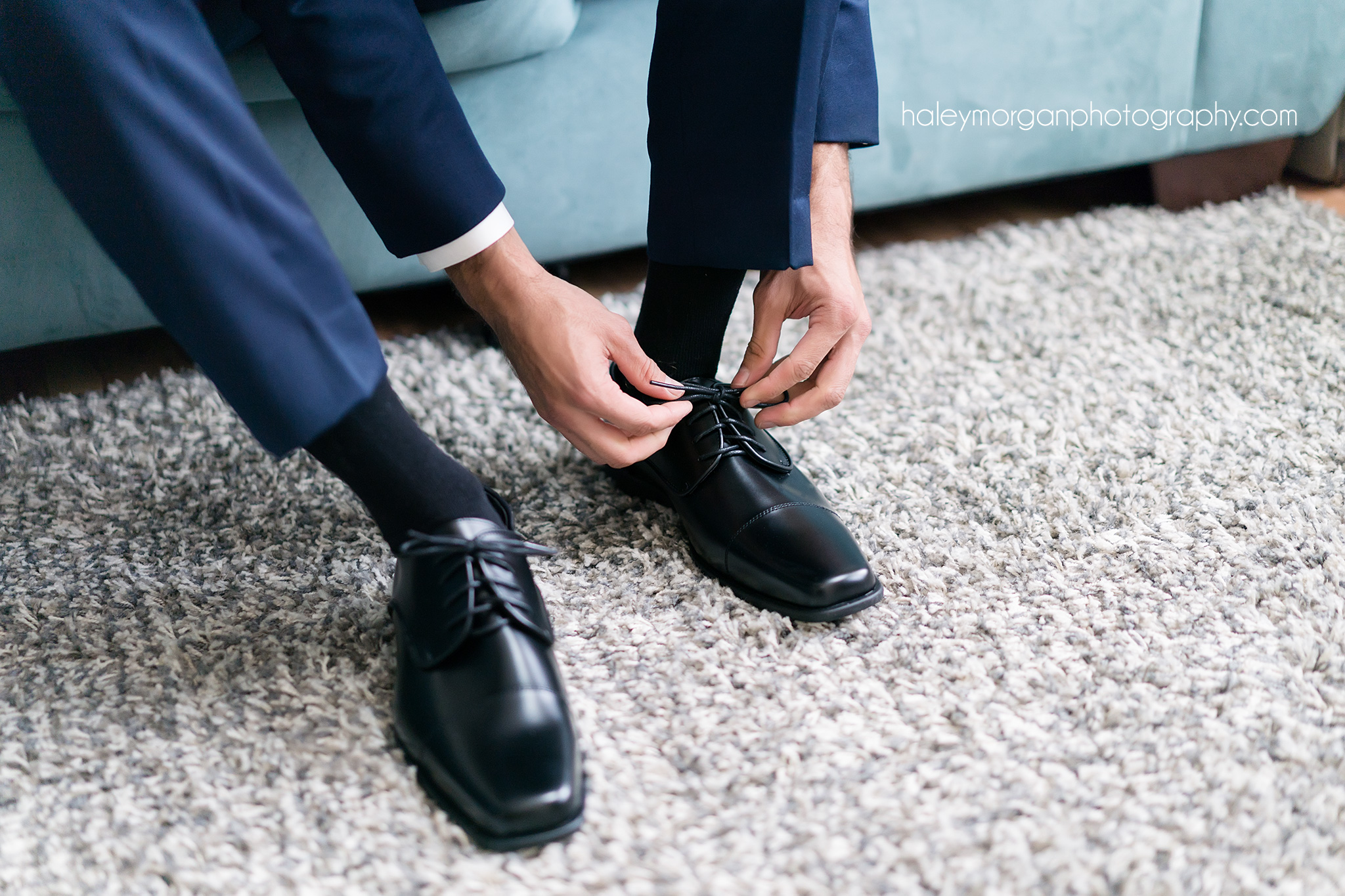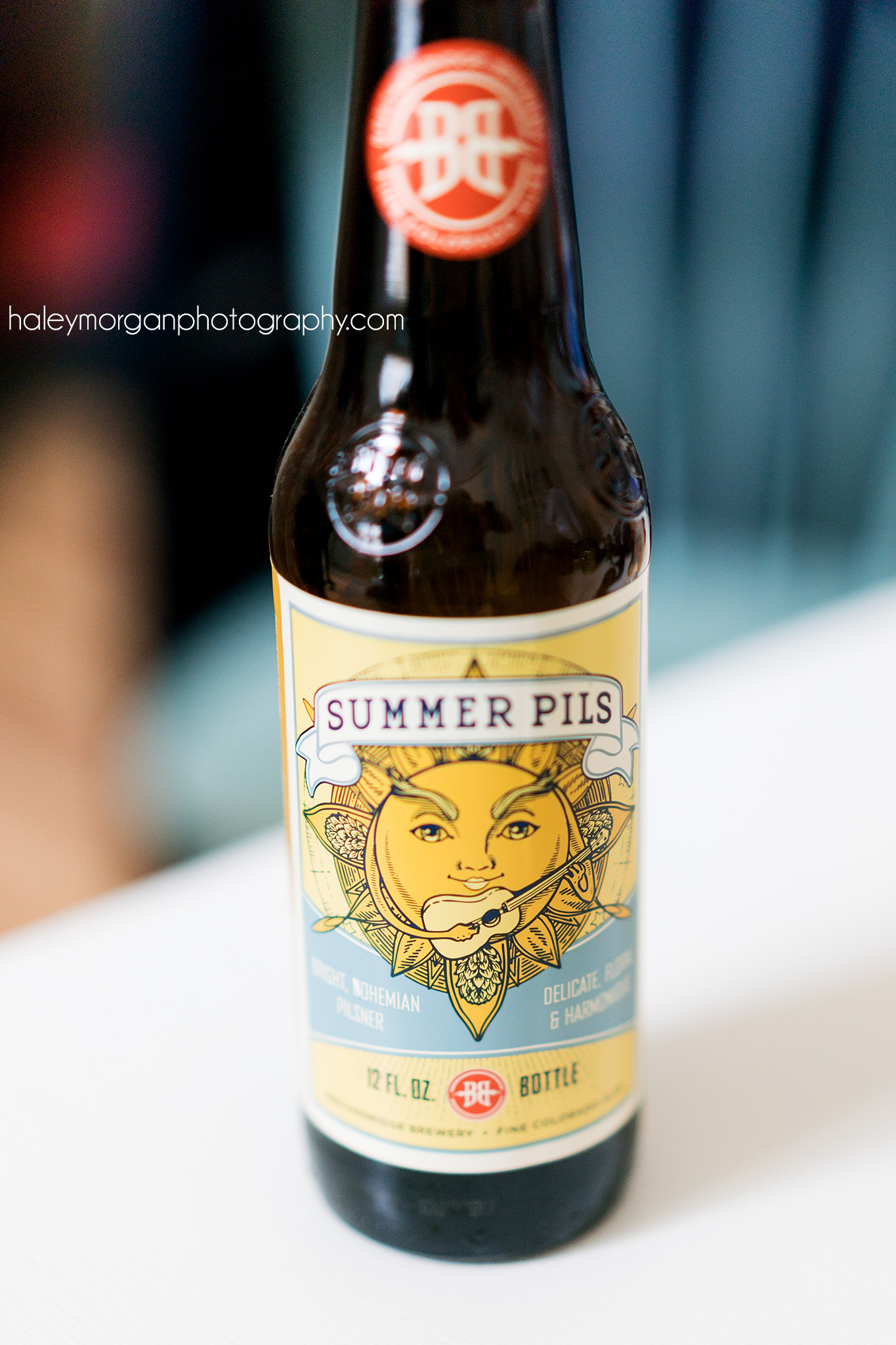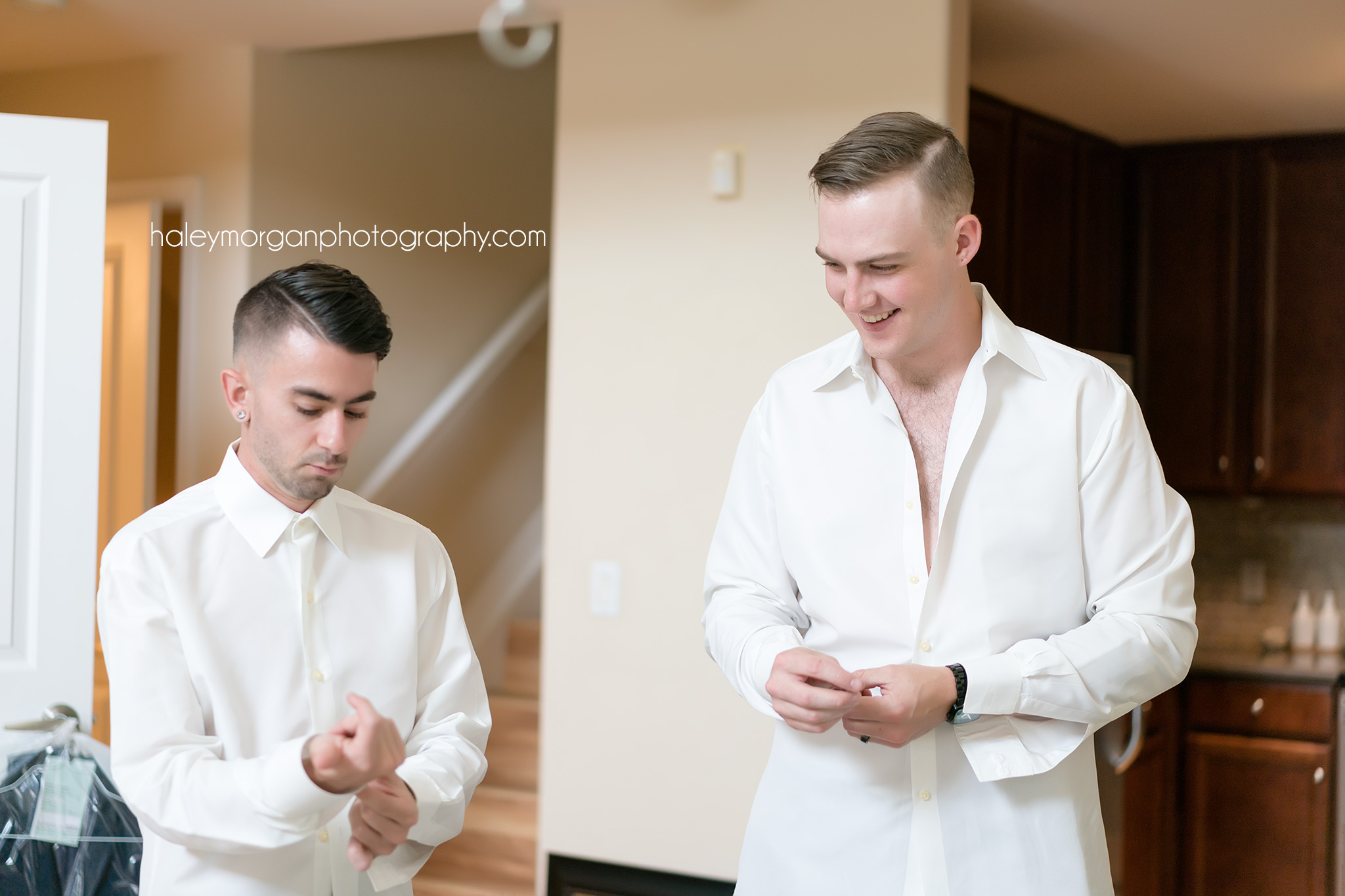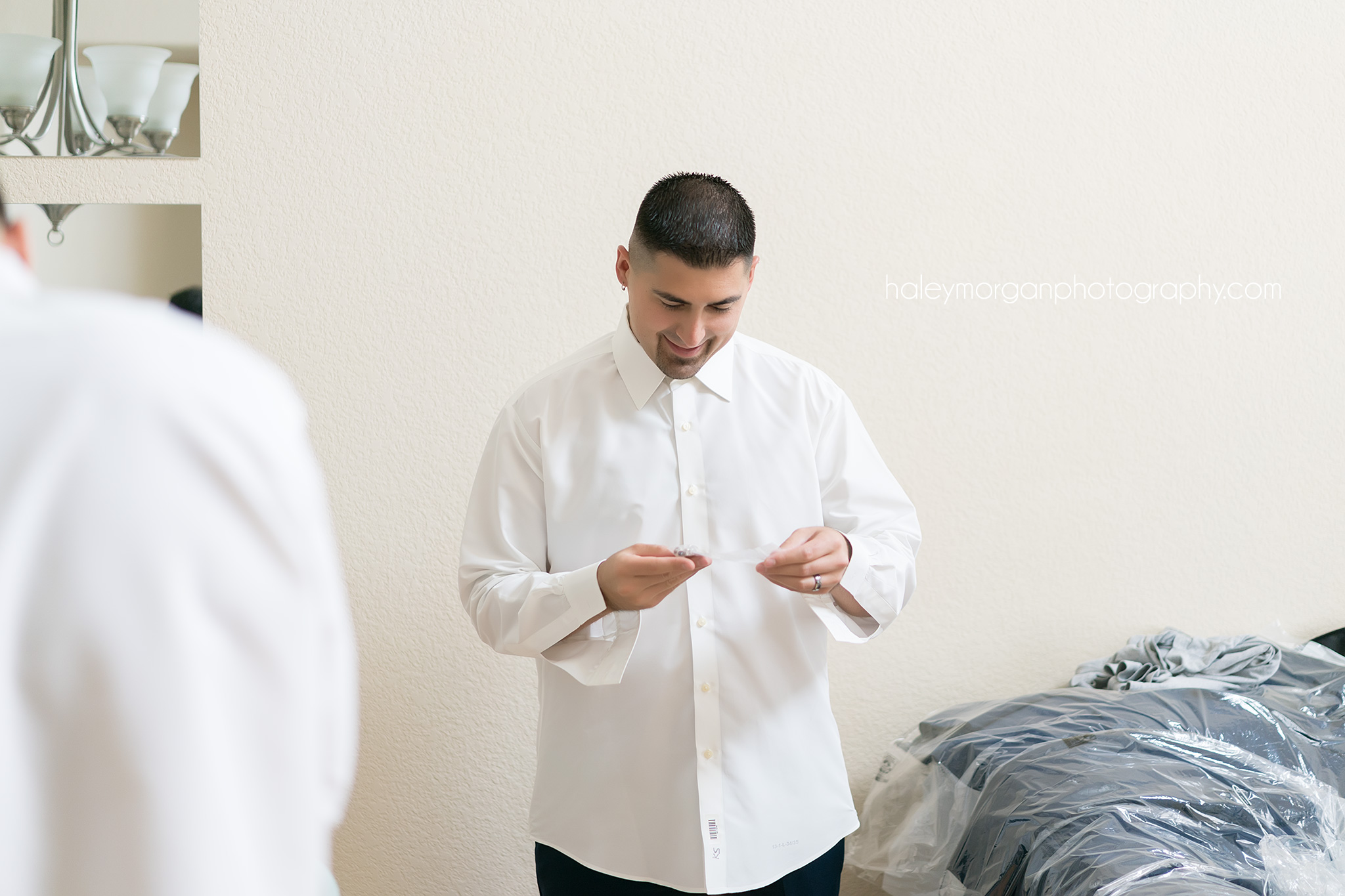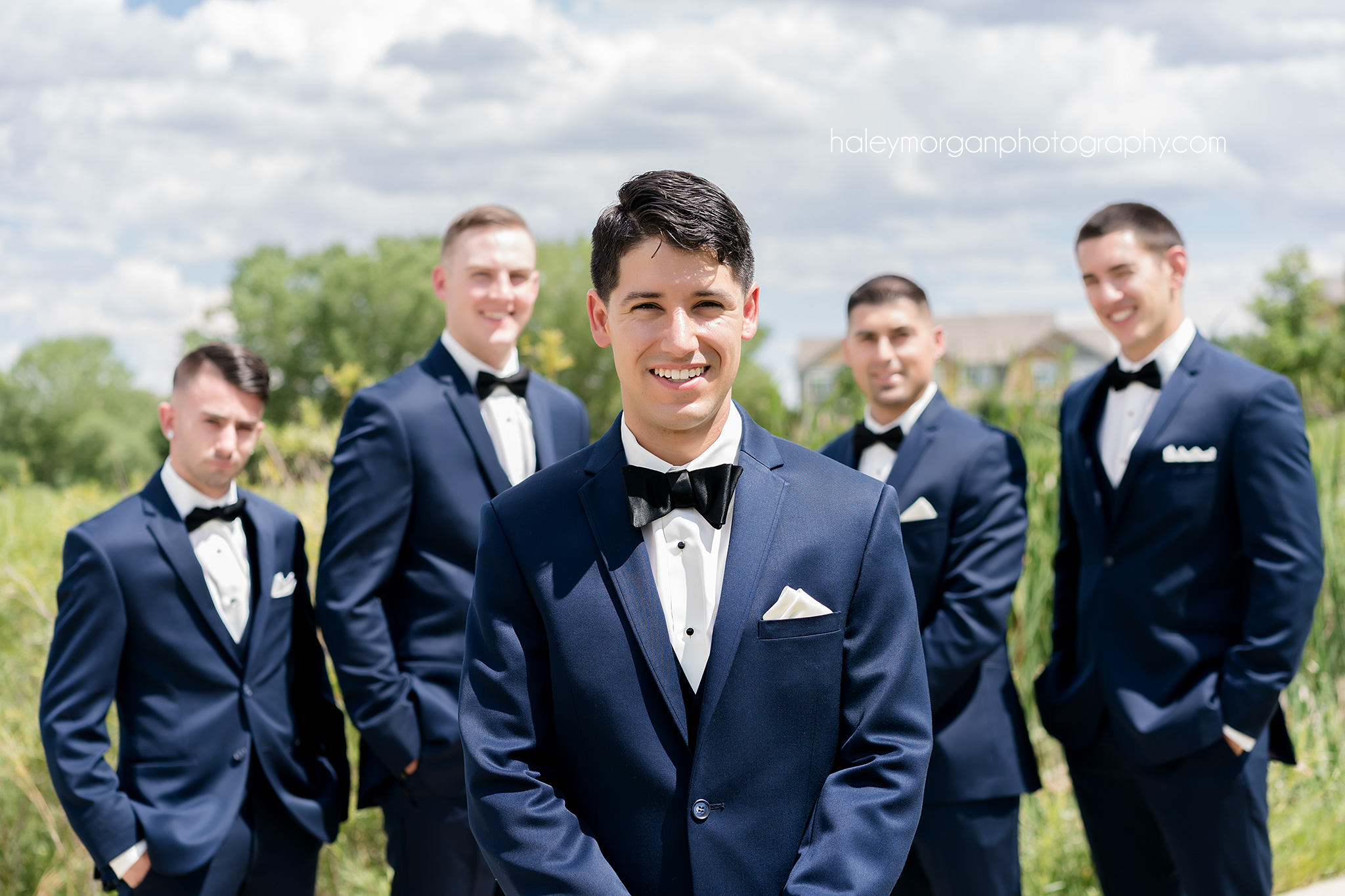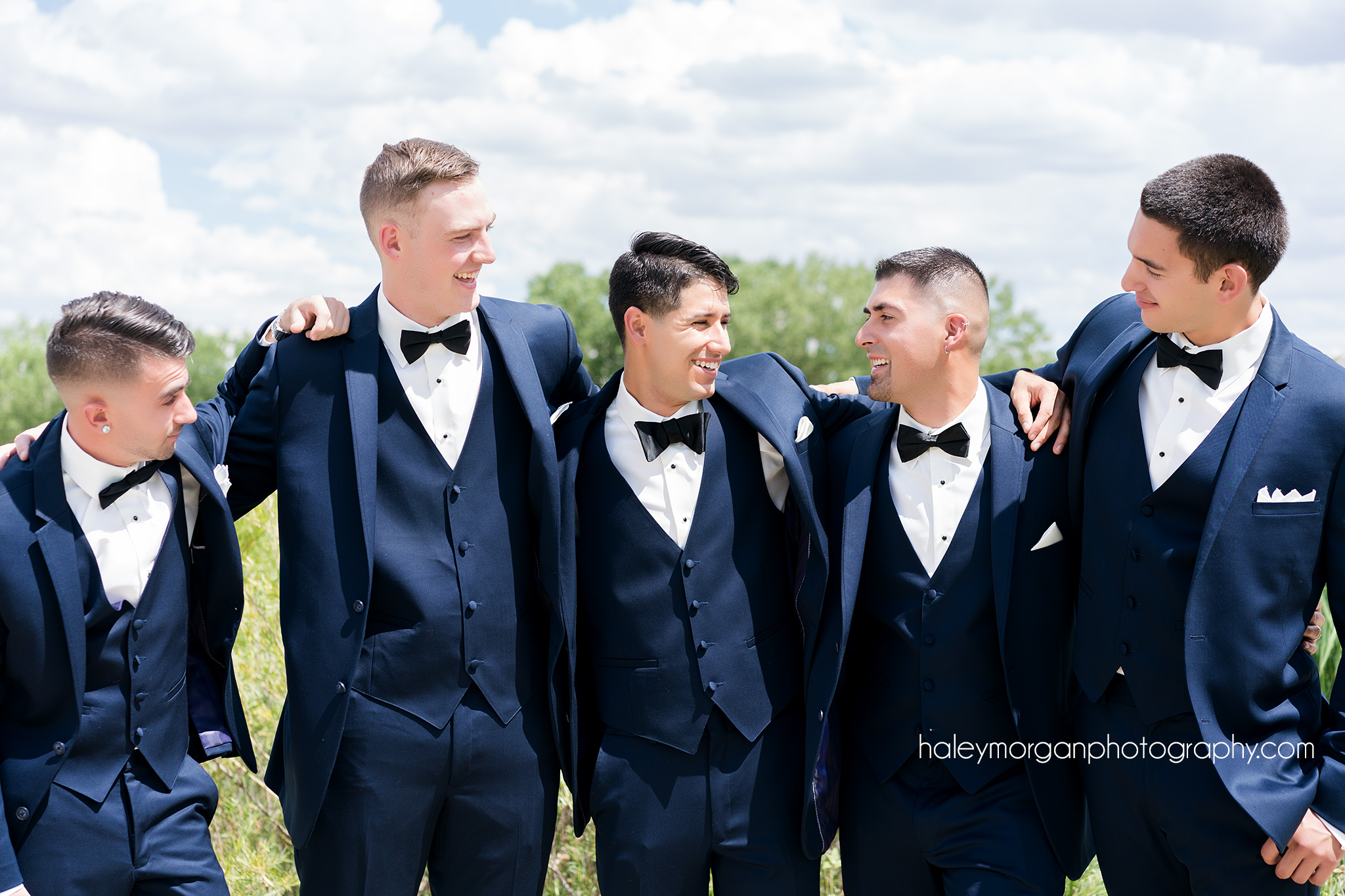 It was so fun photographing both Kenton and Kelcie and being there with them through the entire process.
As the day started to unfold, it was becoming more and more emotional as I photographed Kelcie getting into her dress, watching her mom put on her jewelry, and photographing all the bridesmaids by her side. A mix between family and friends there to support this story that was coming together minute by minute.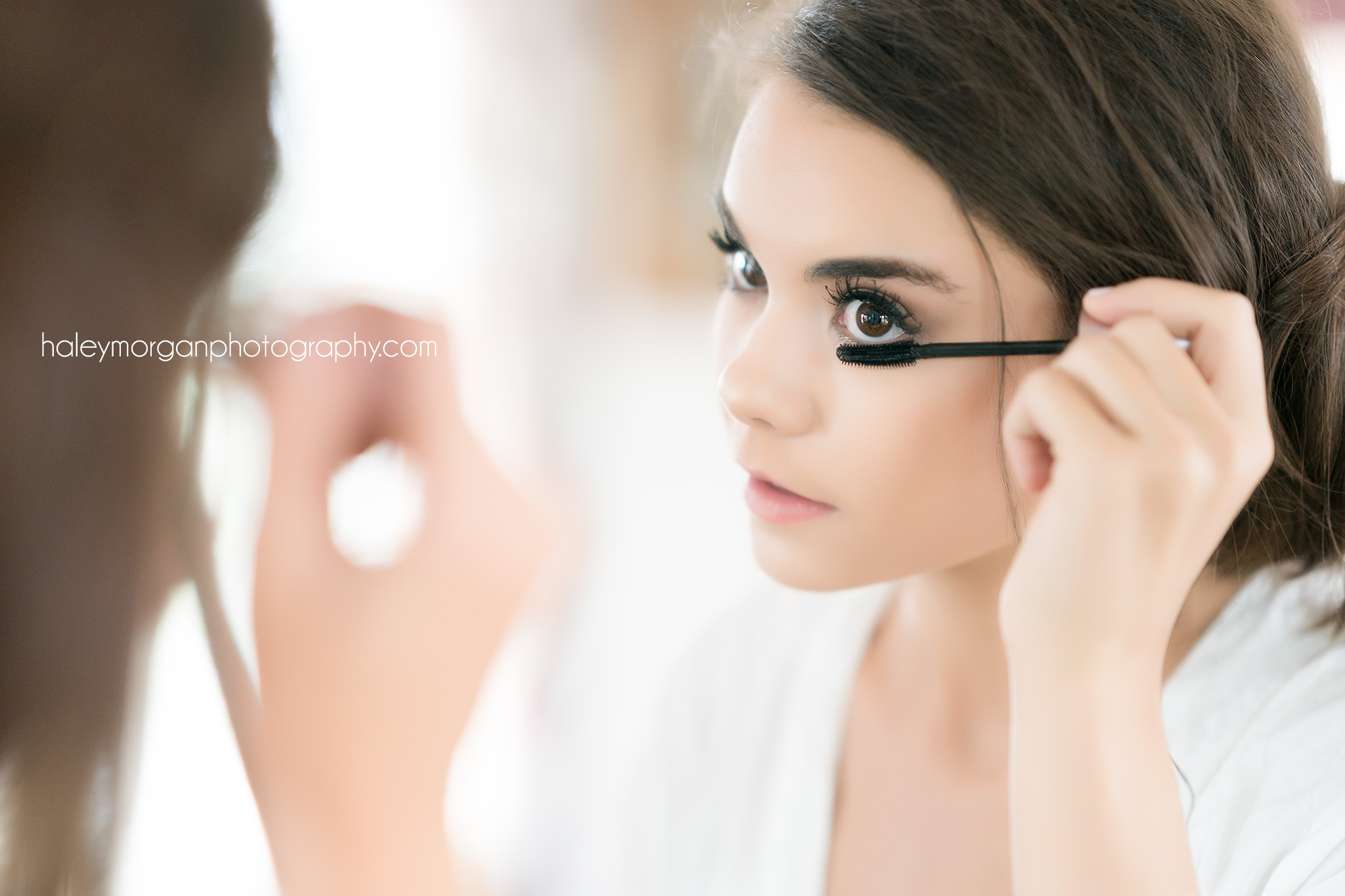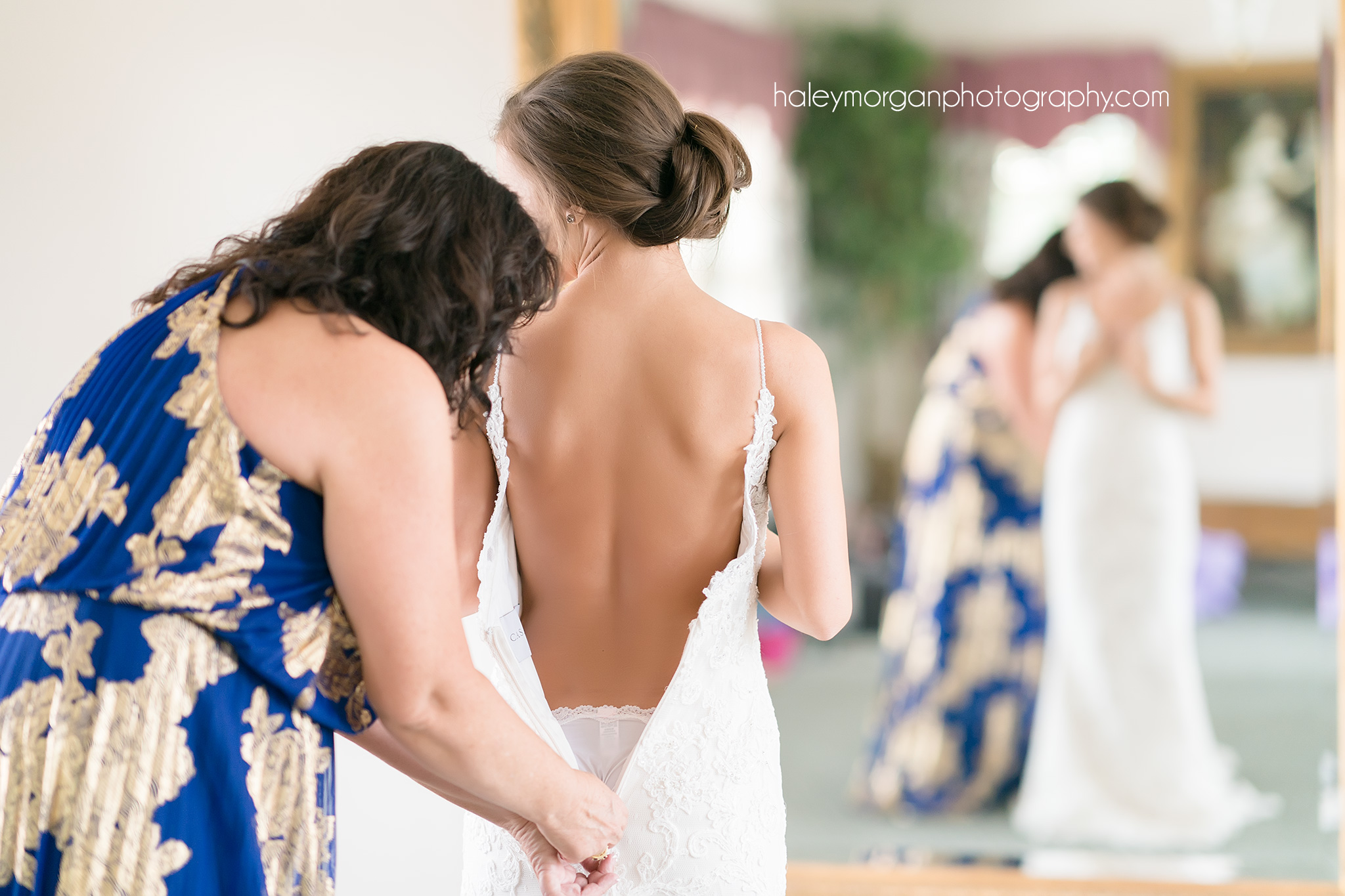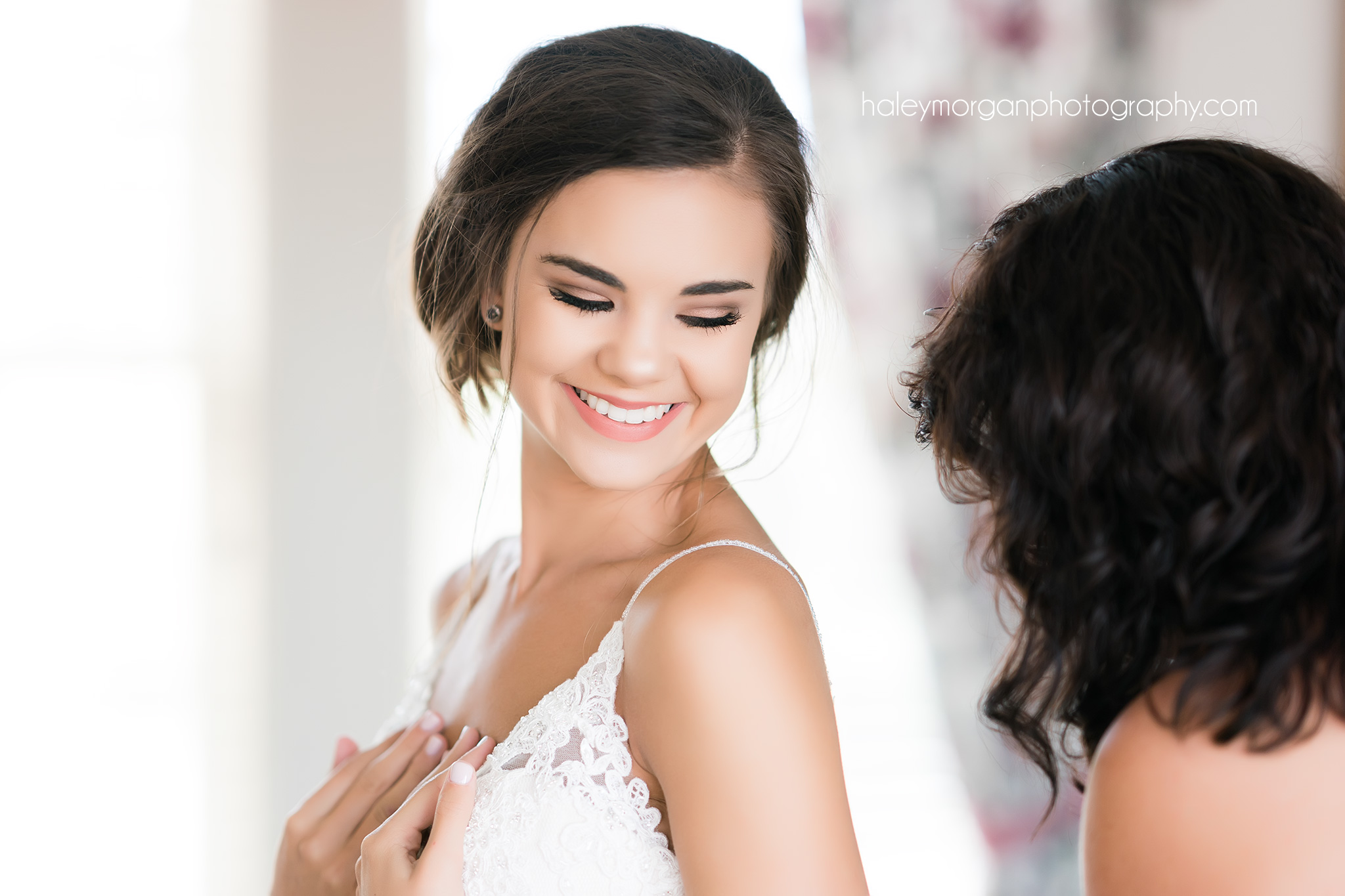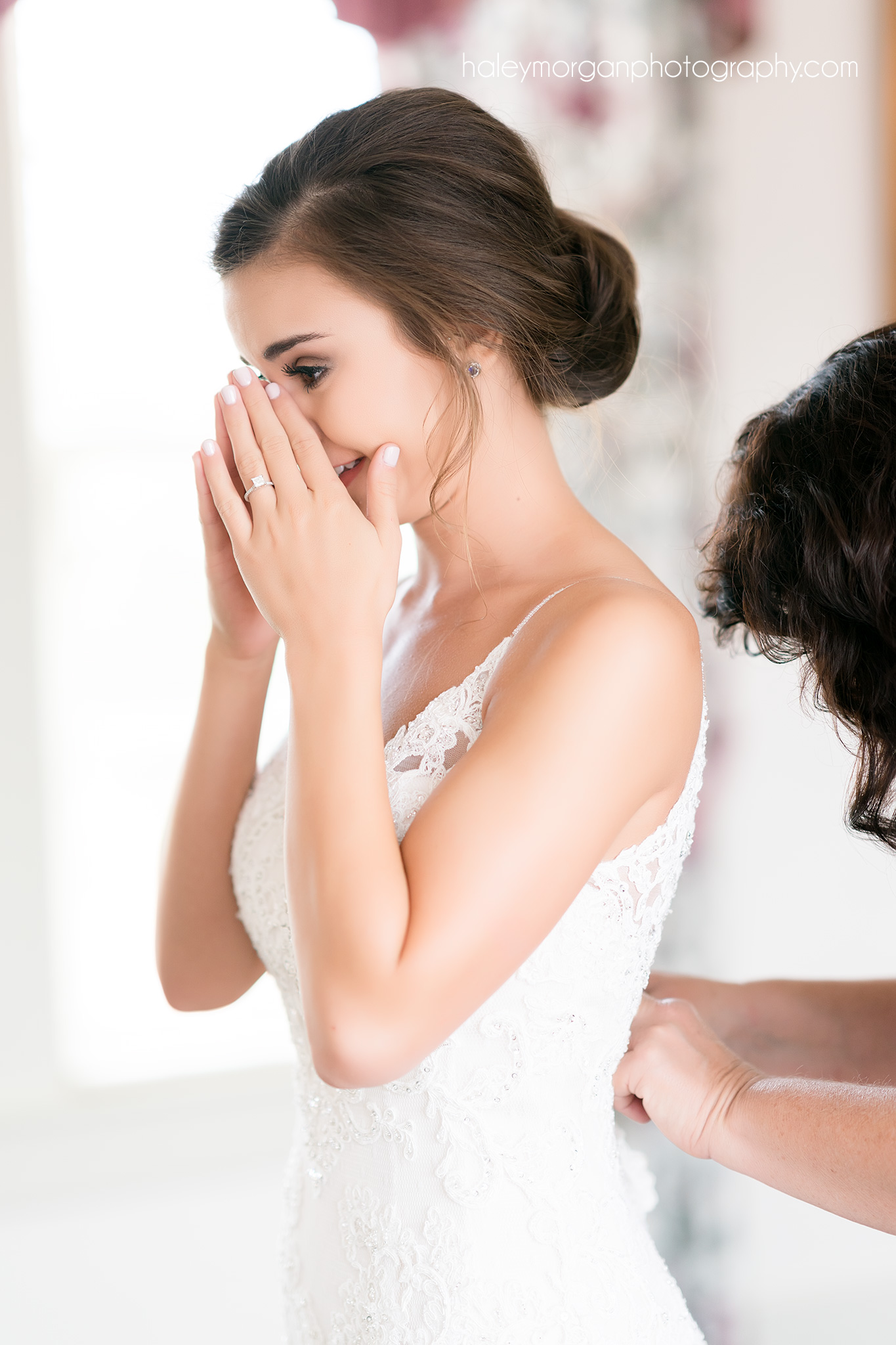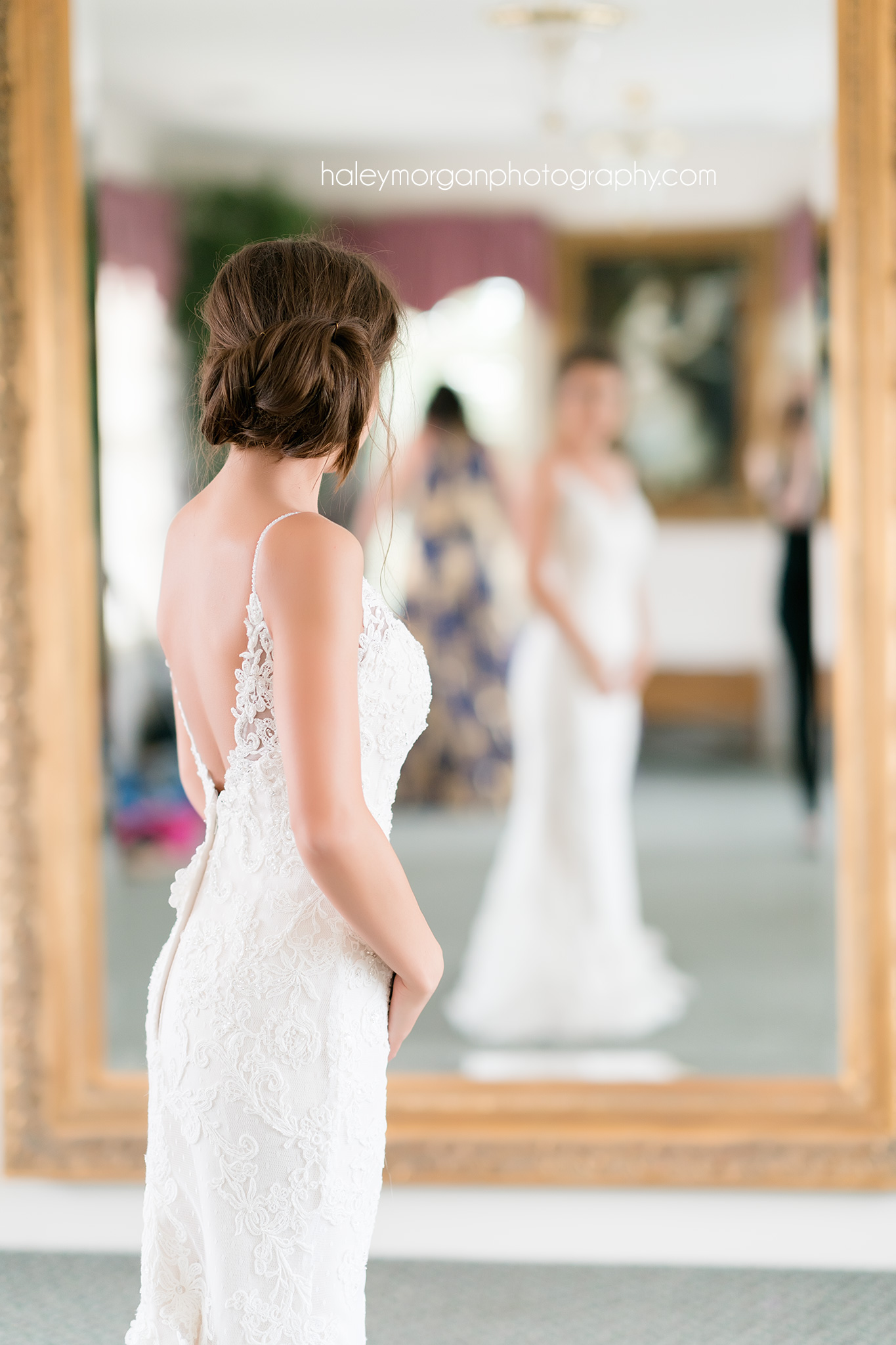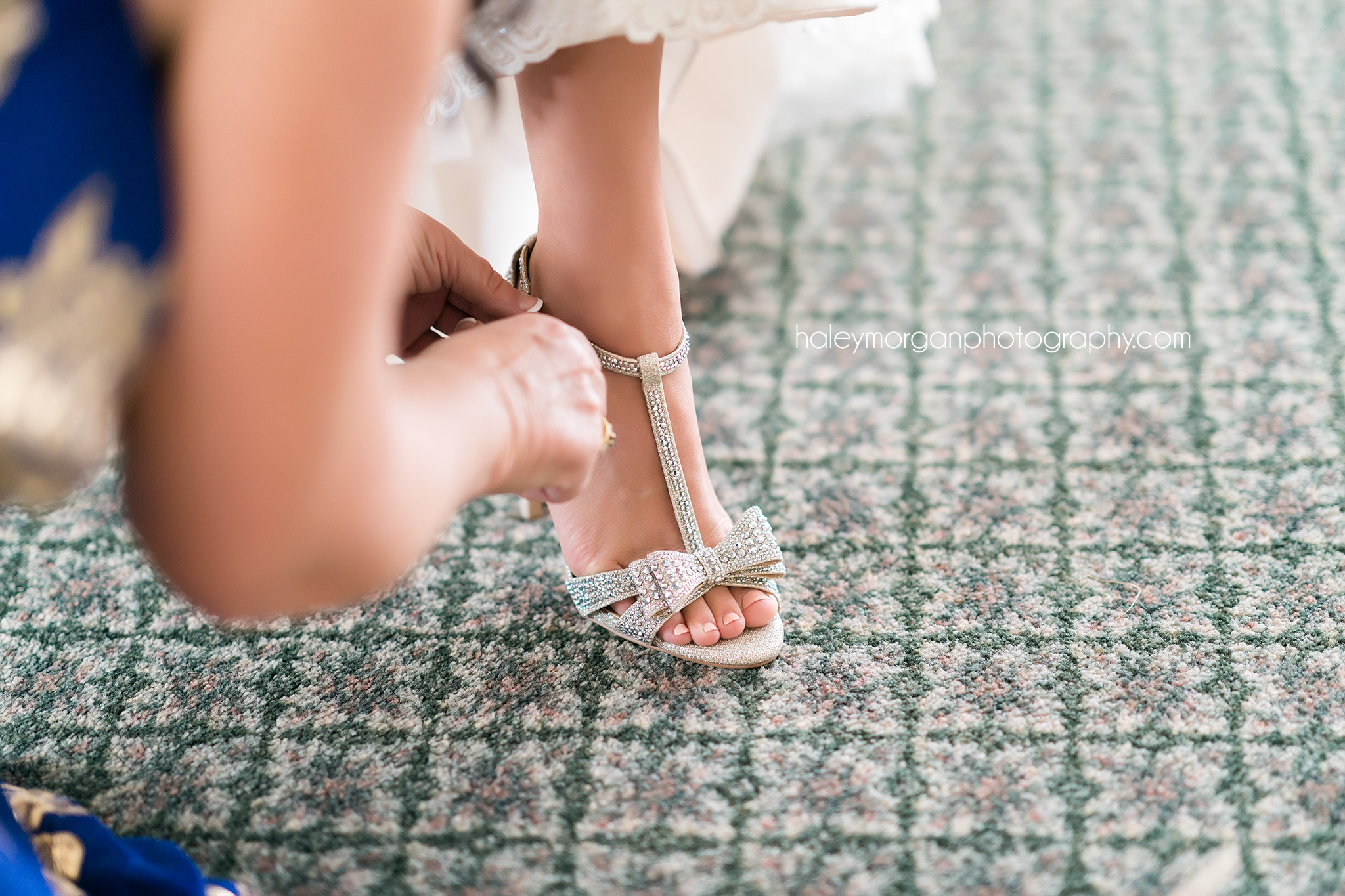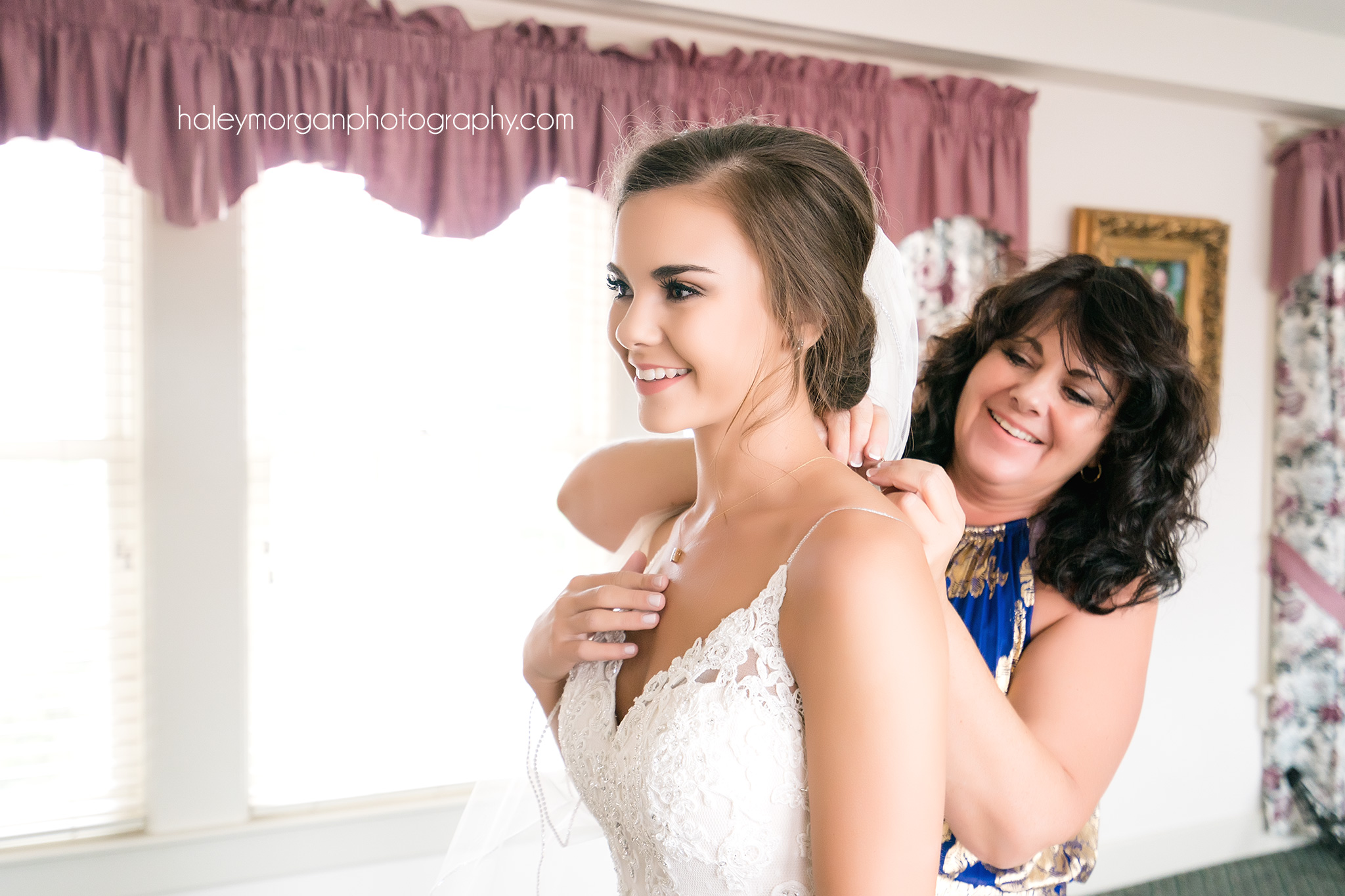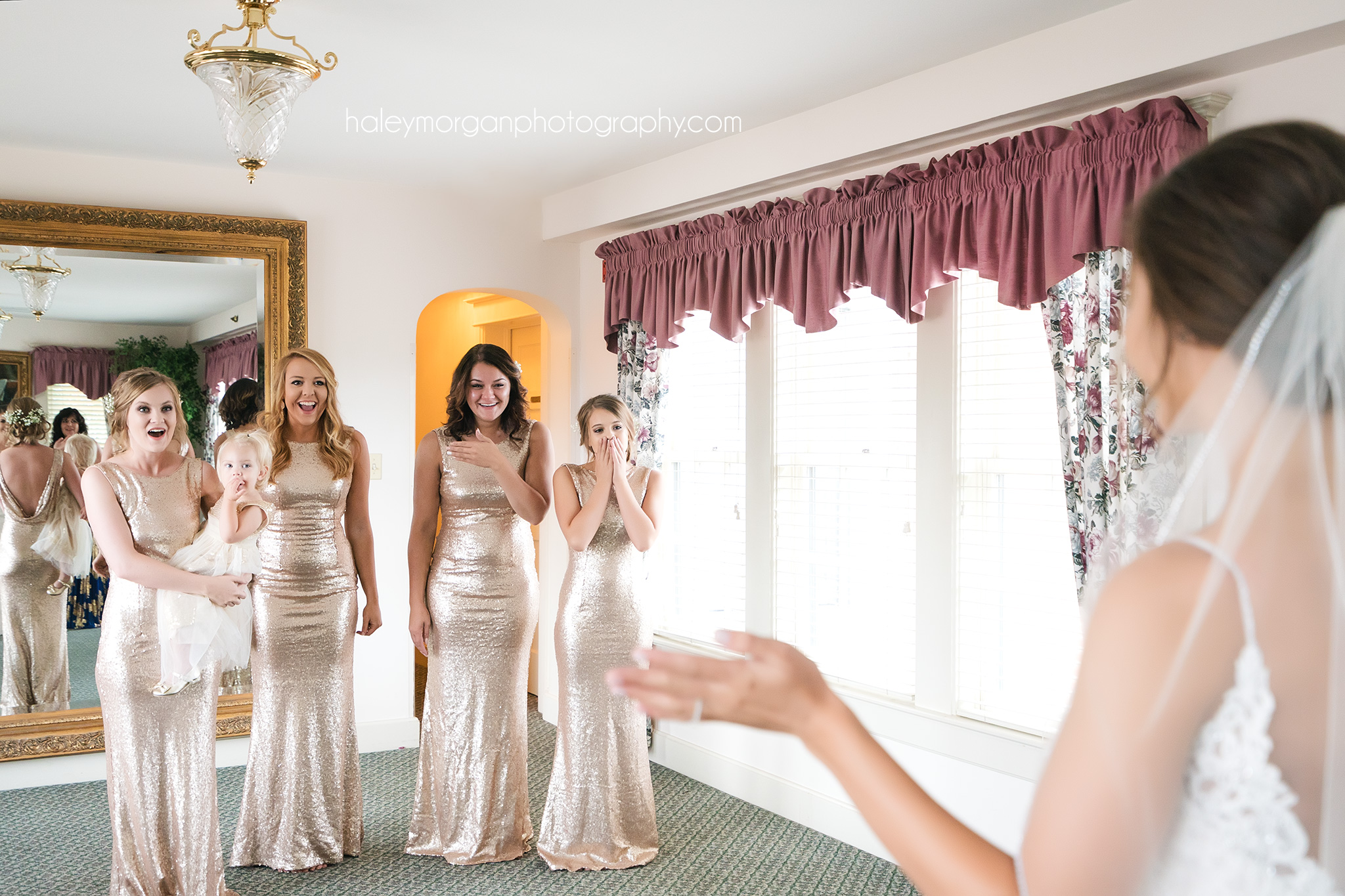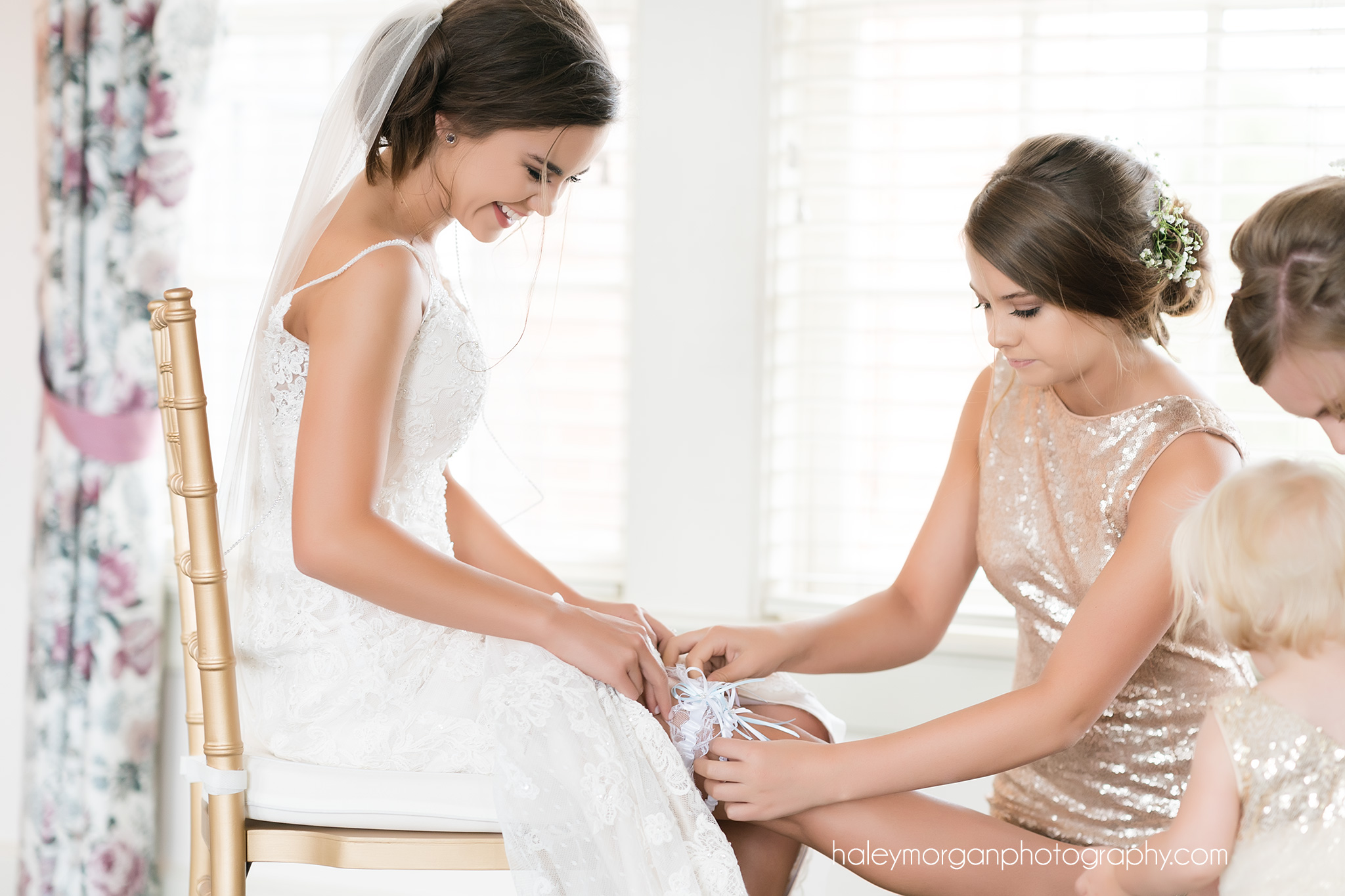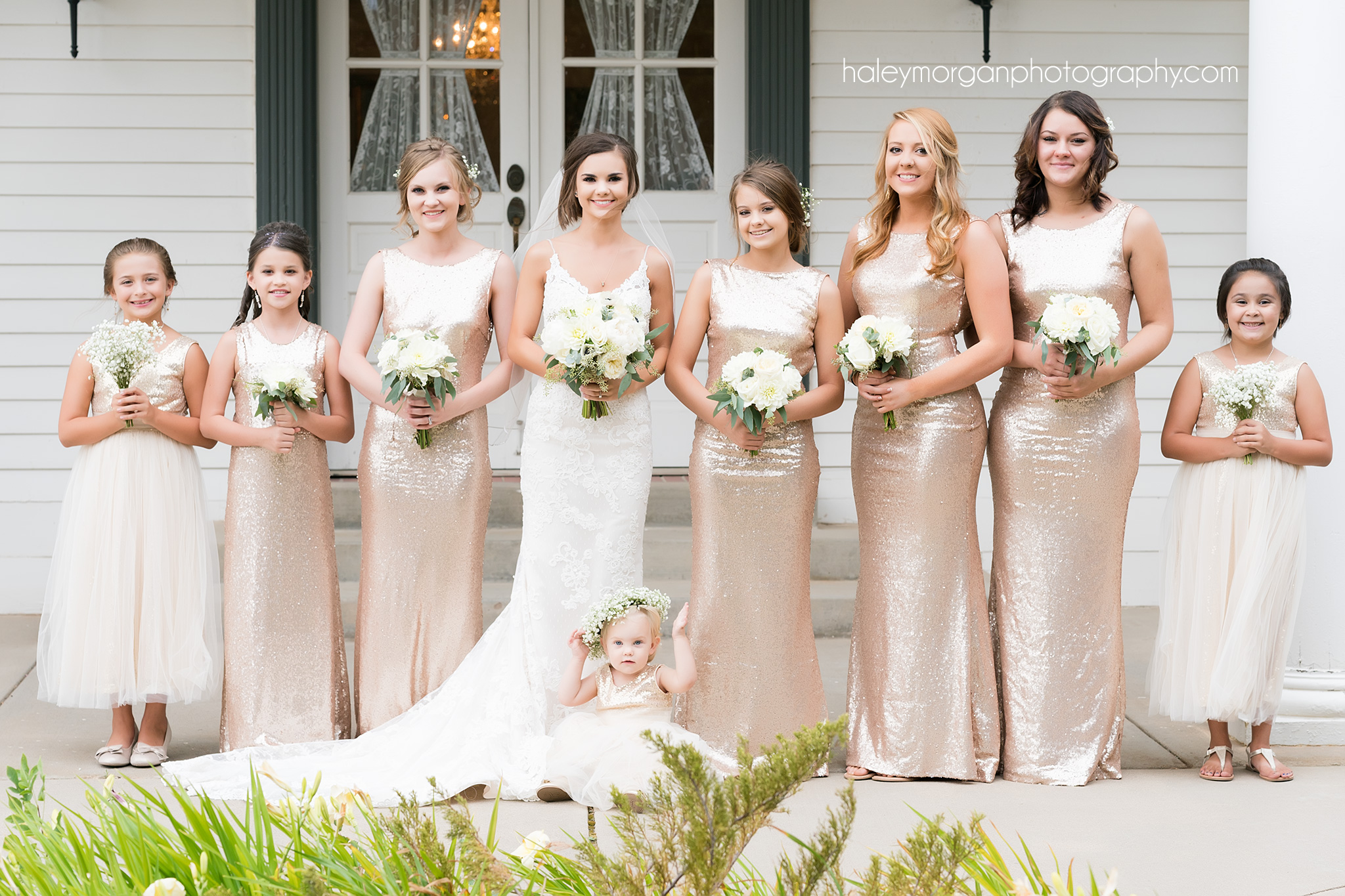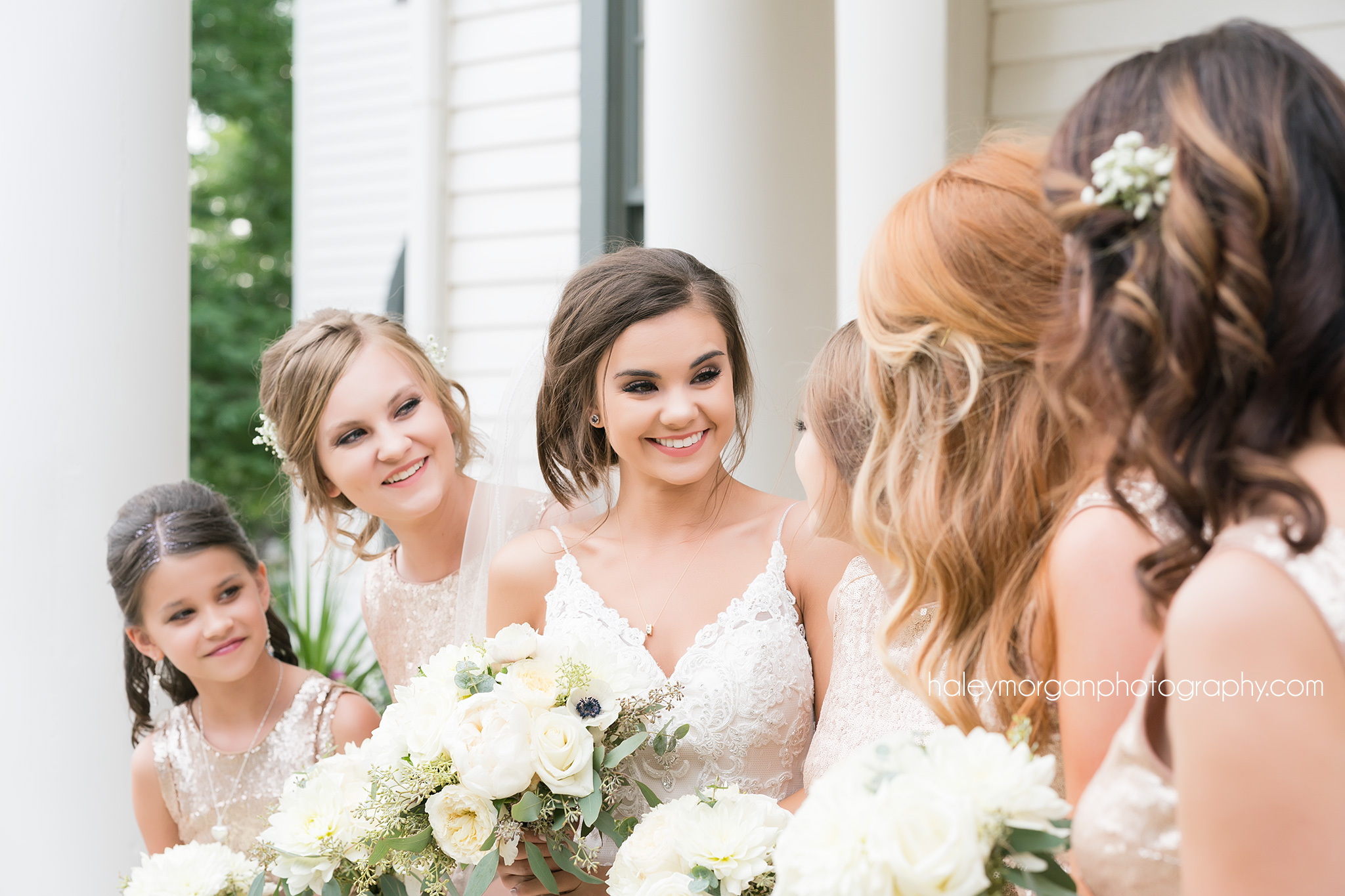 When the moment finally came and Kelcie was walking down the aisle, the rush of emotions and excitement hit everyone all at once and it was clear to see the joy sweeping through the ceremony. Everything was so perfect. The warm weather, the insanely gorgeous backdrop of the Colorado mountains, and the little details that curated the beauty of this wedding. It was an unforgettable experience.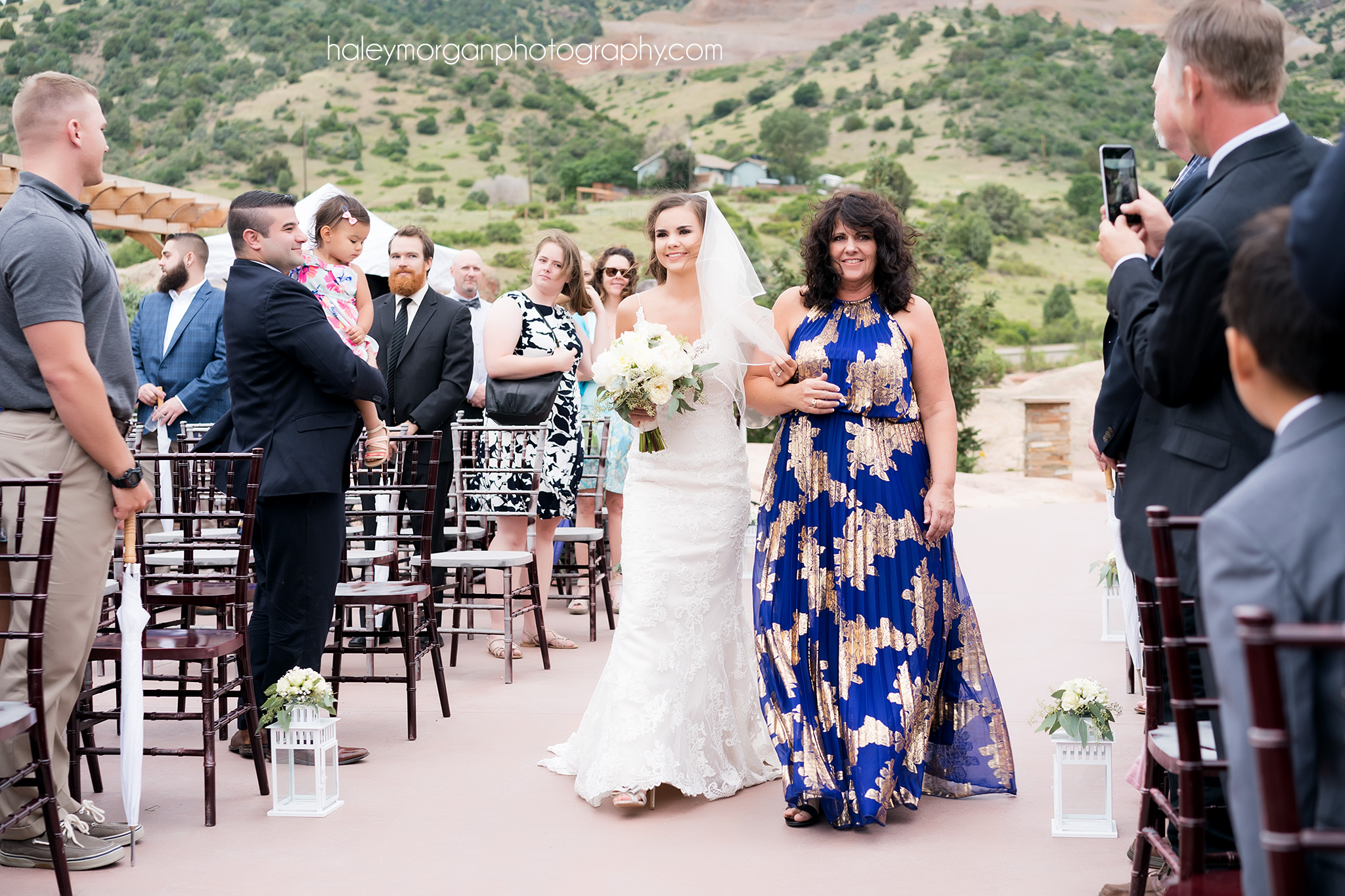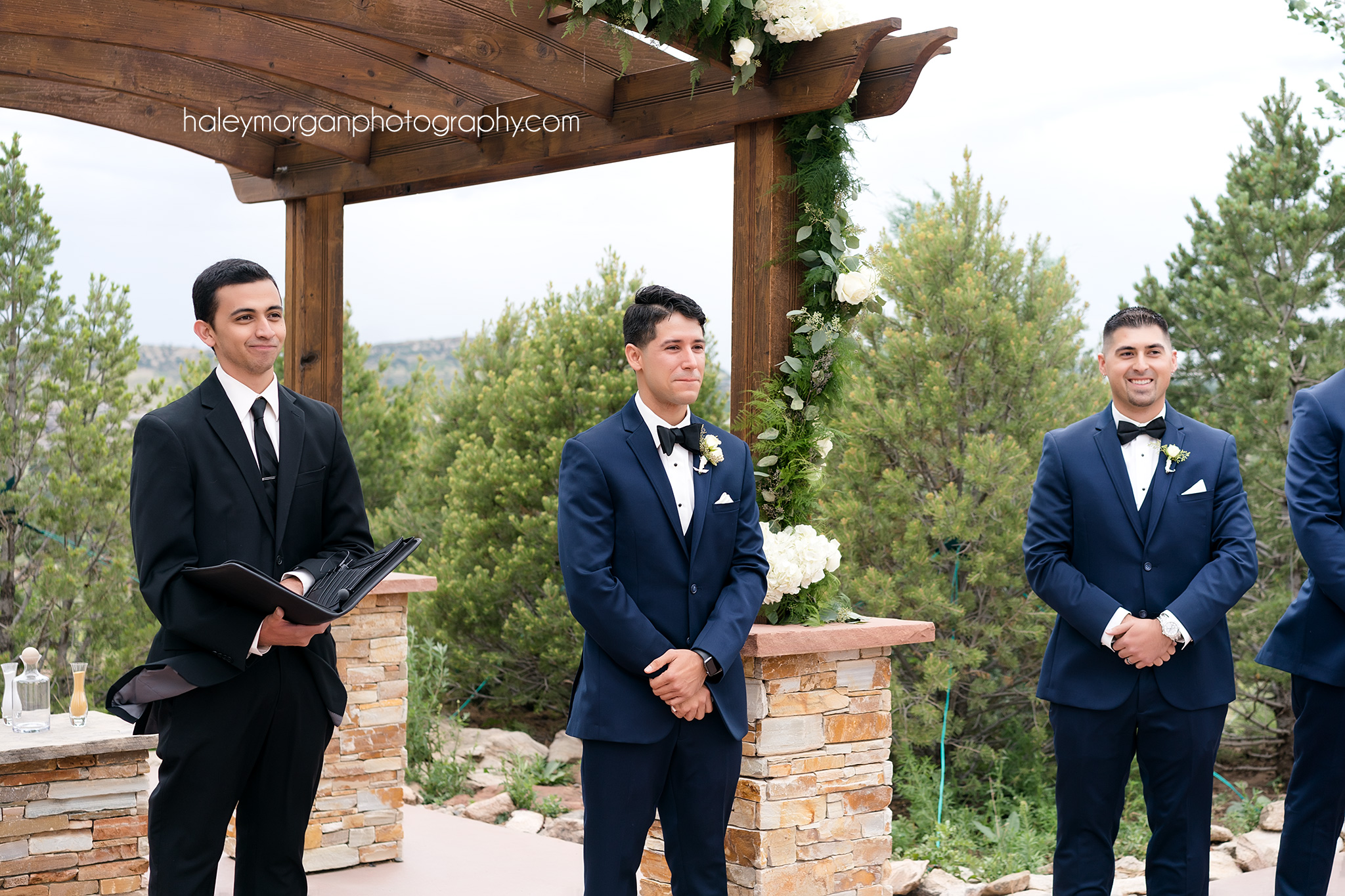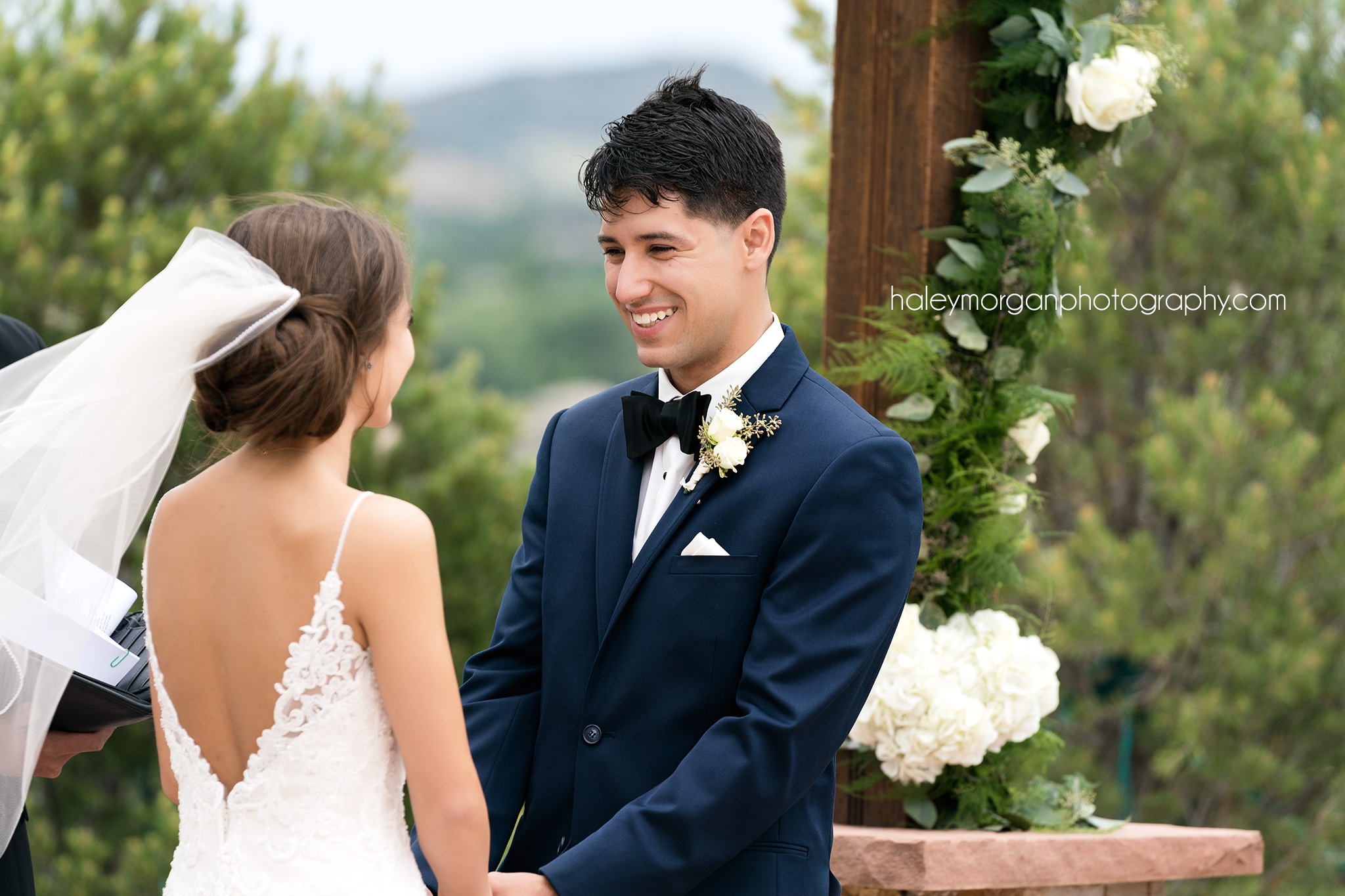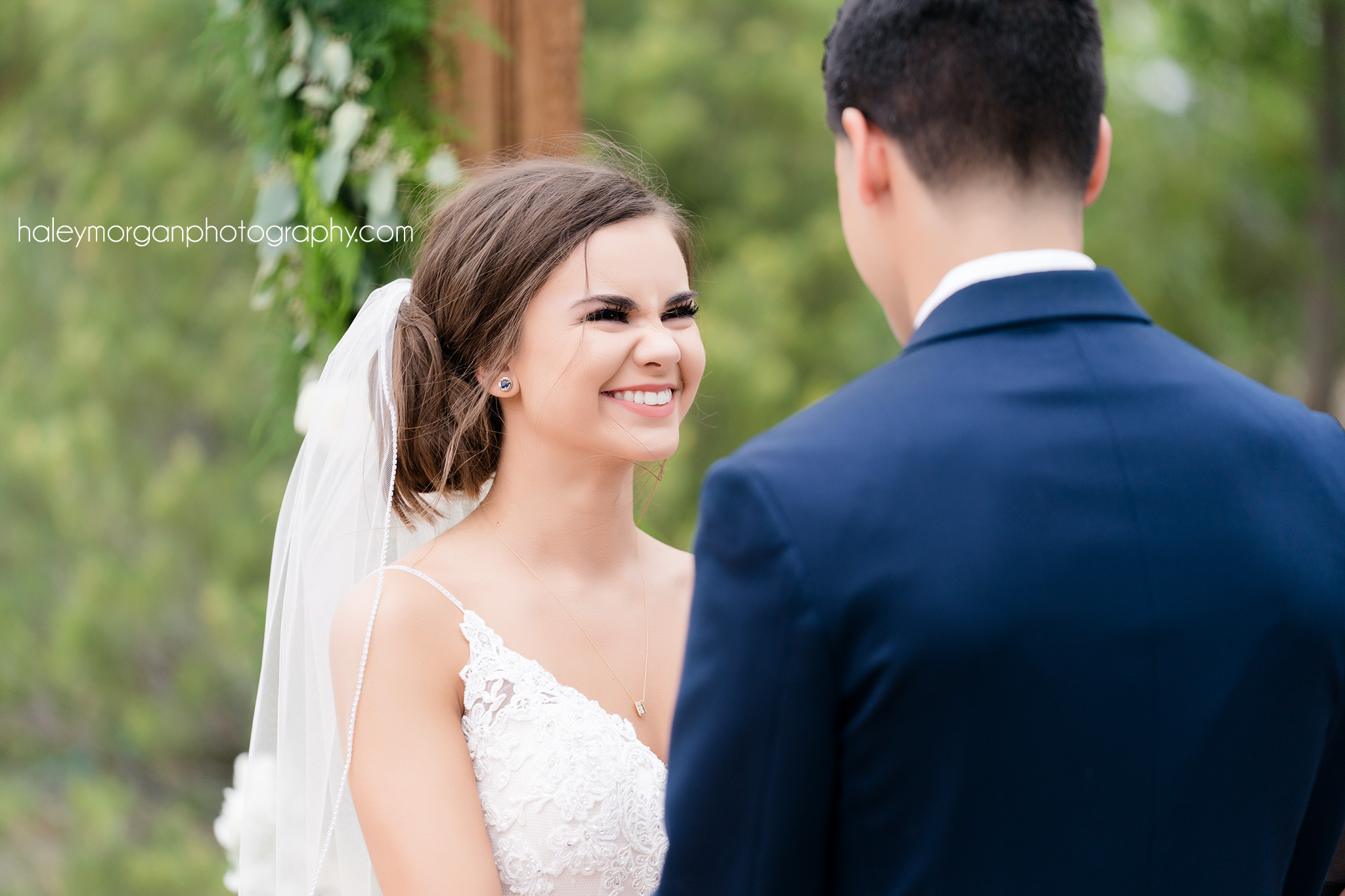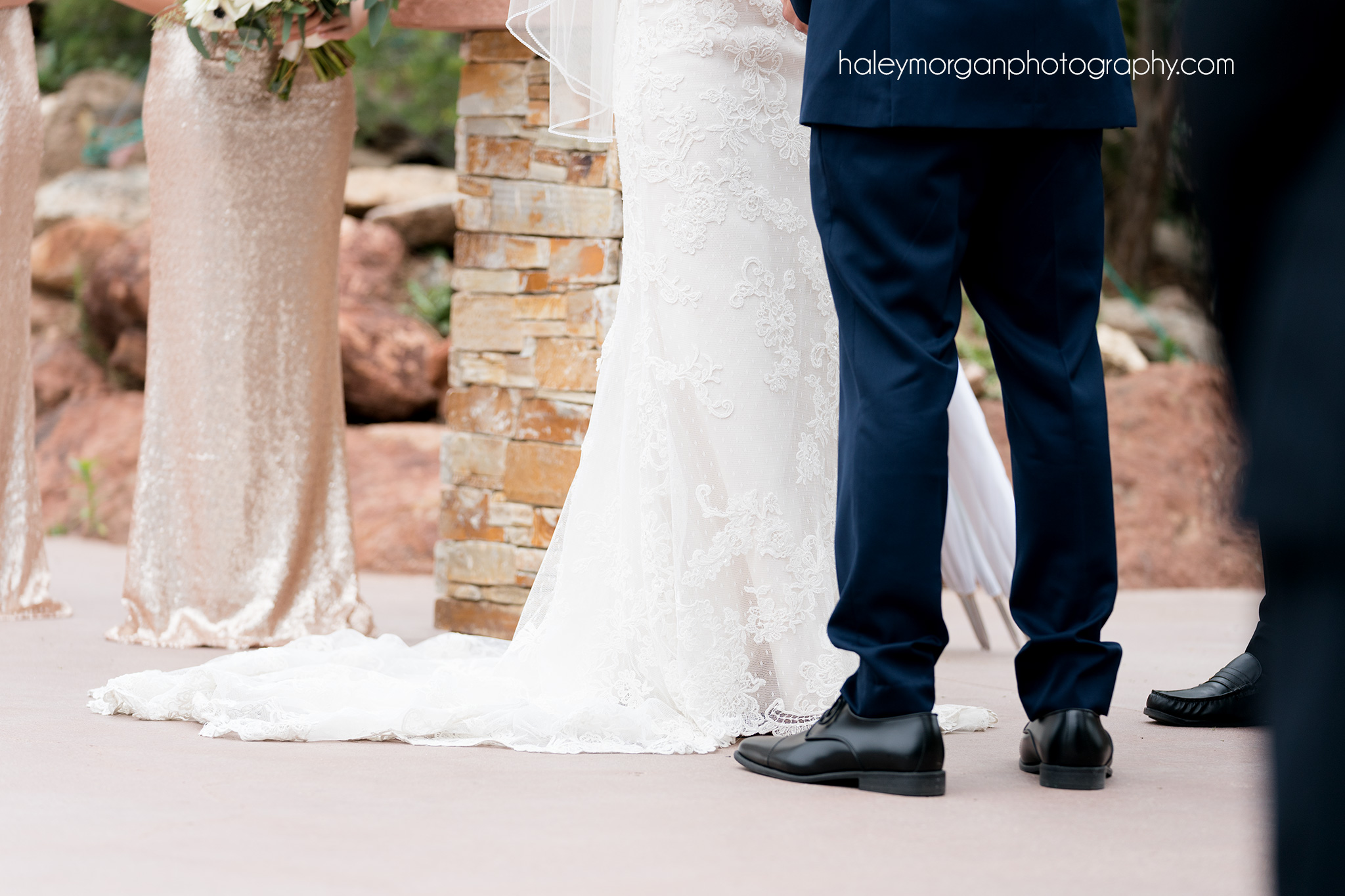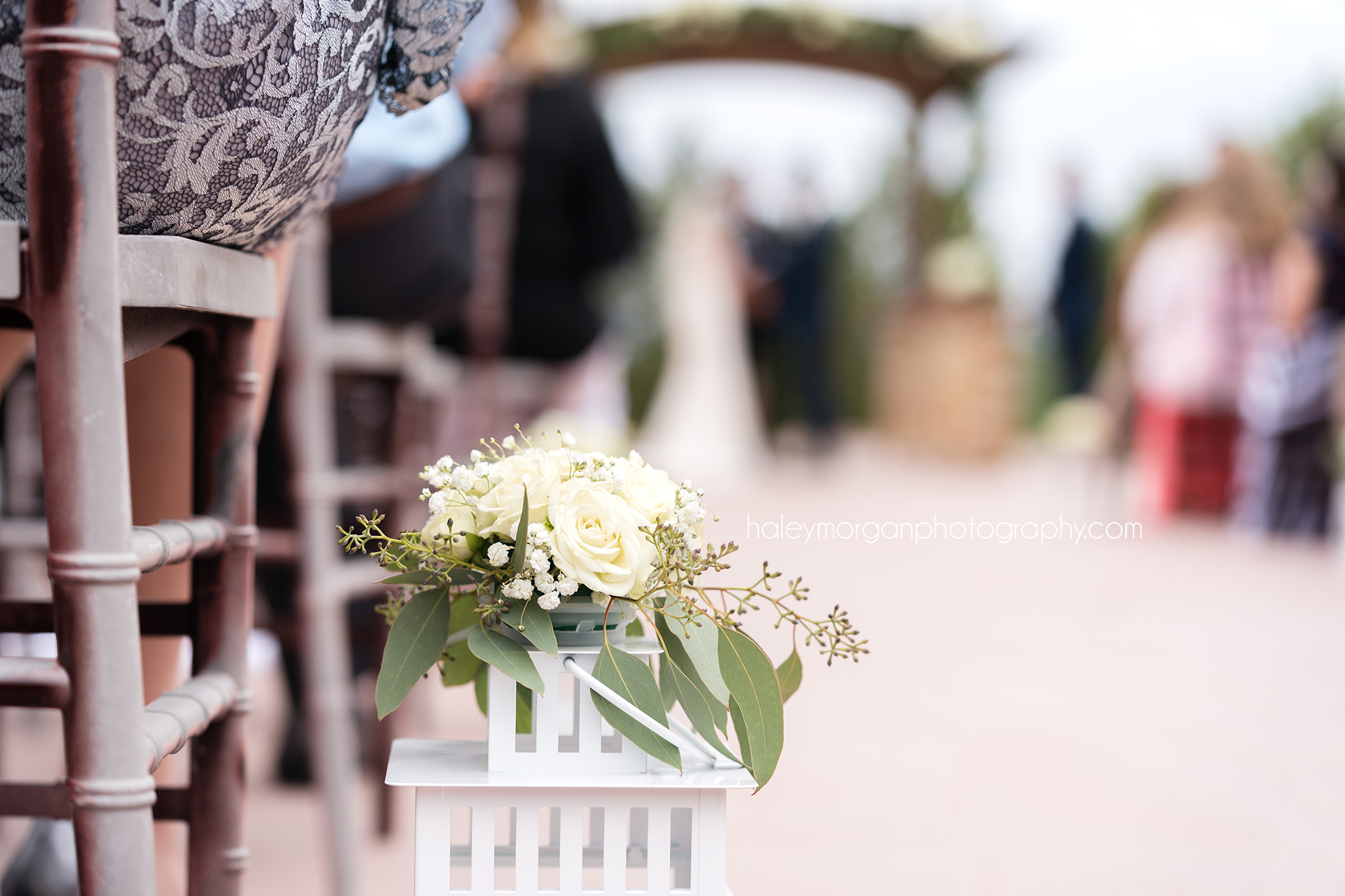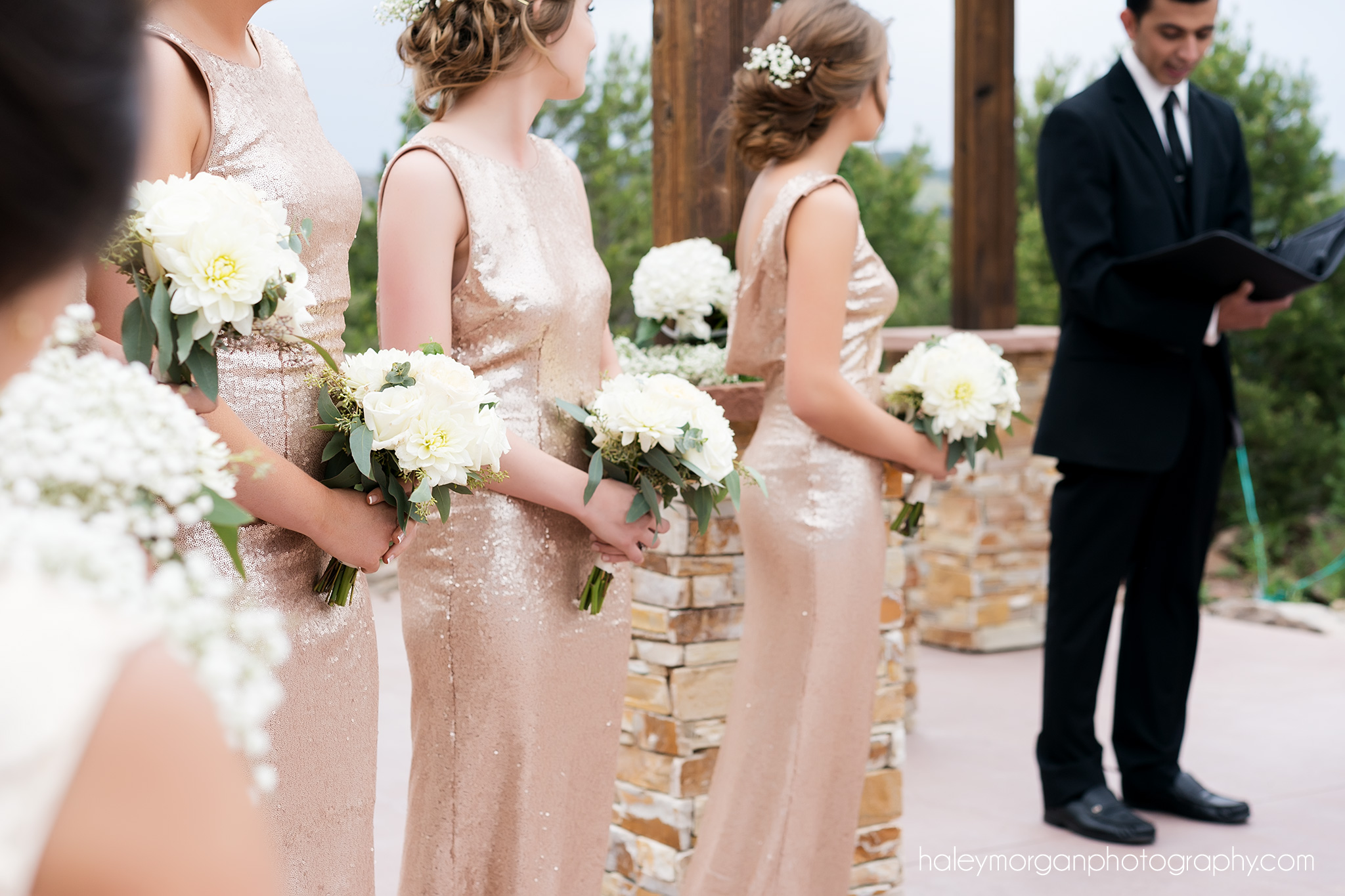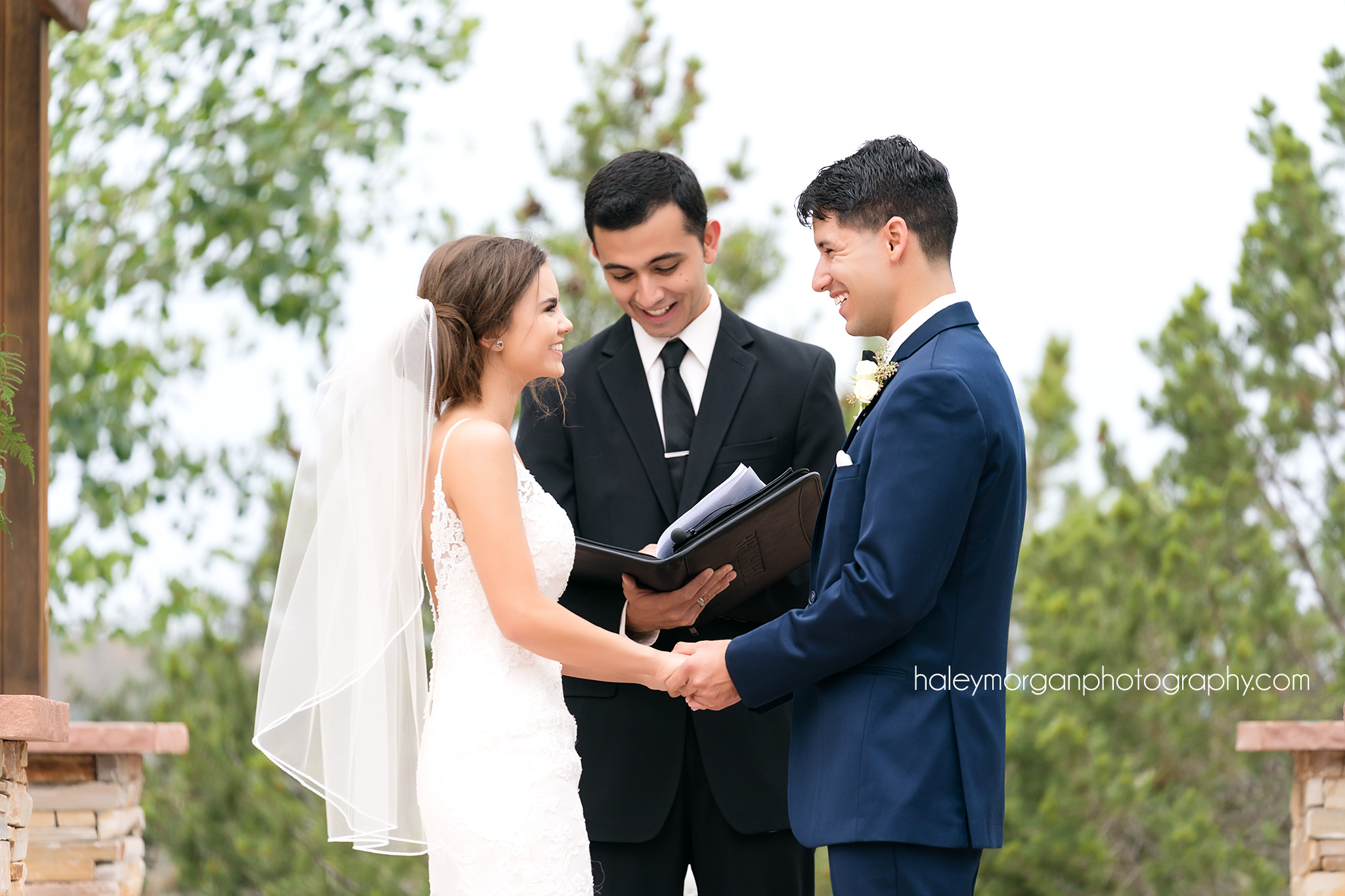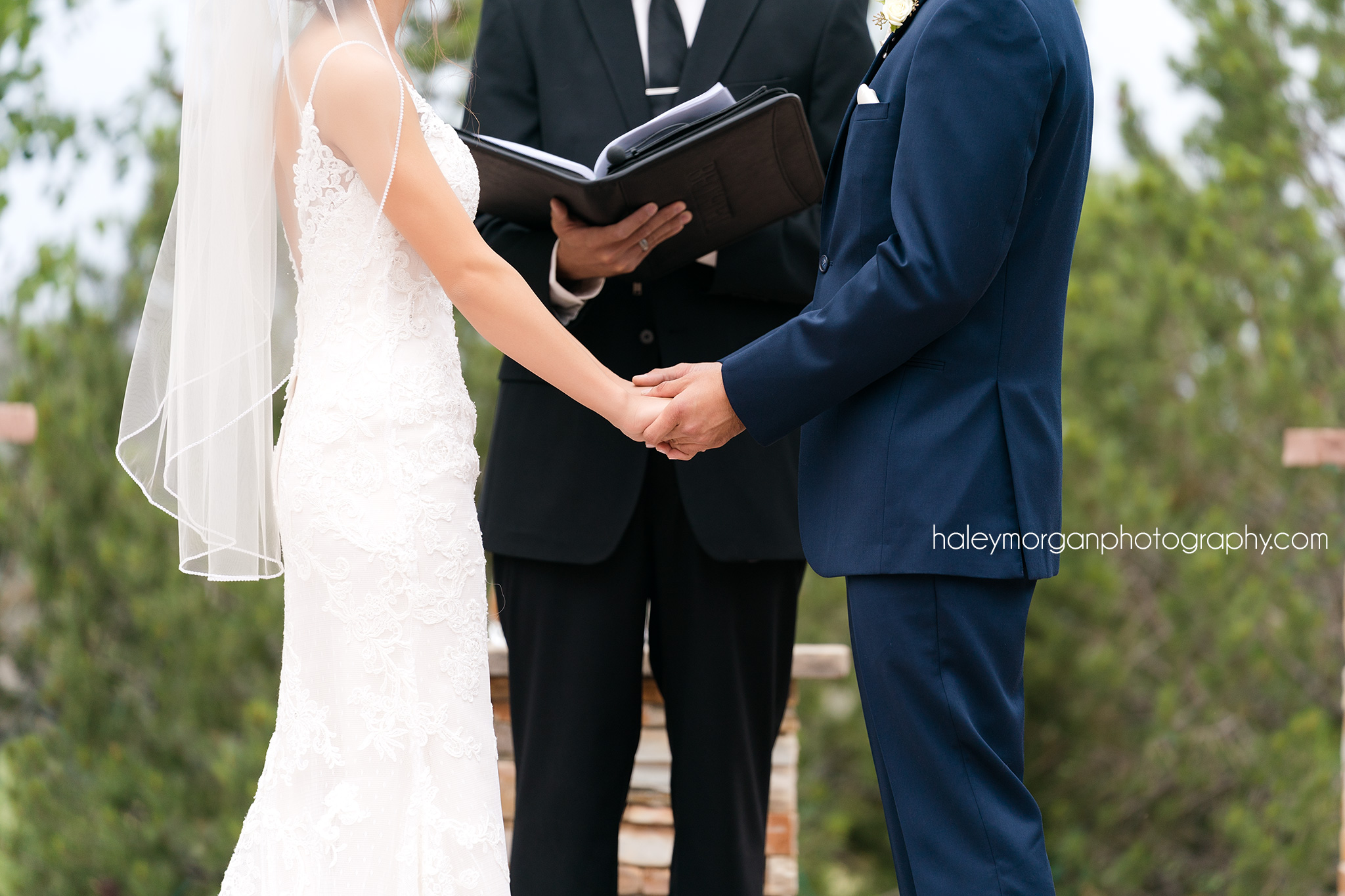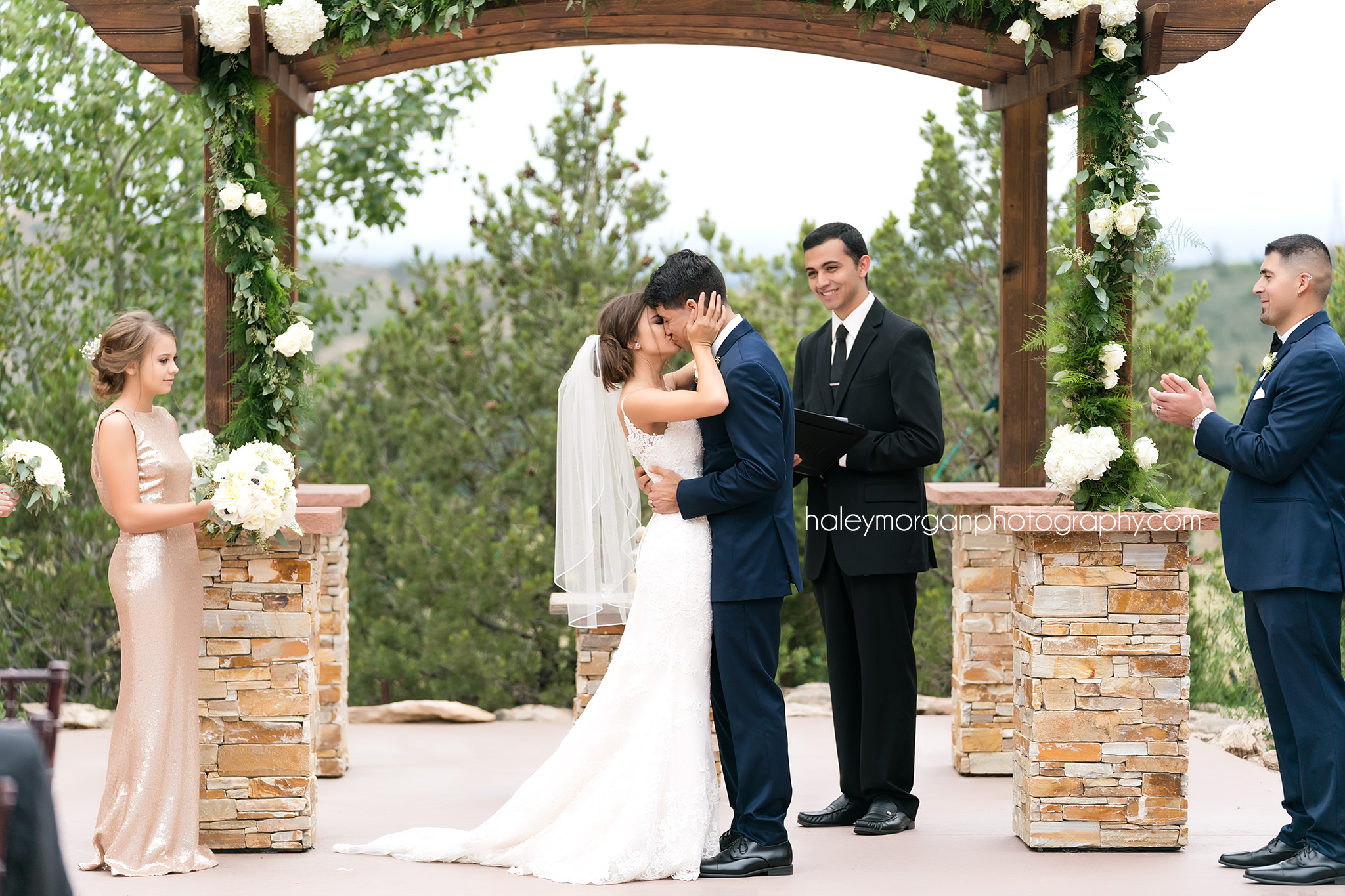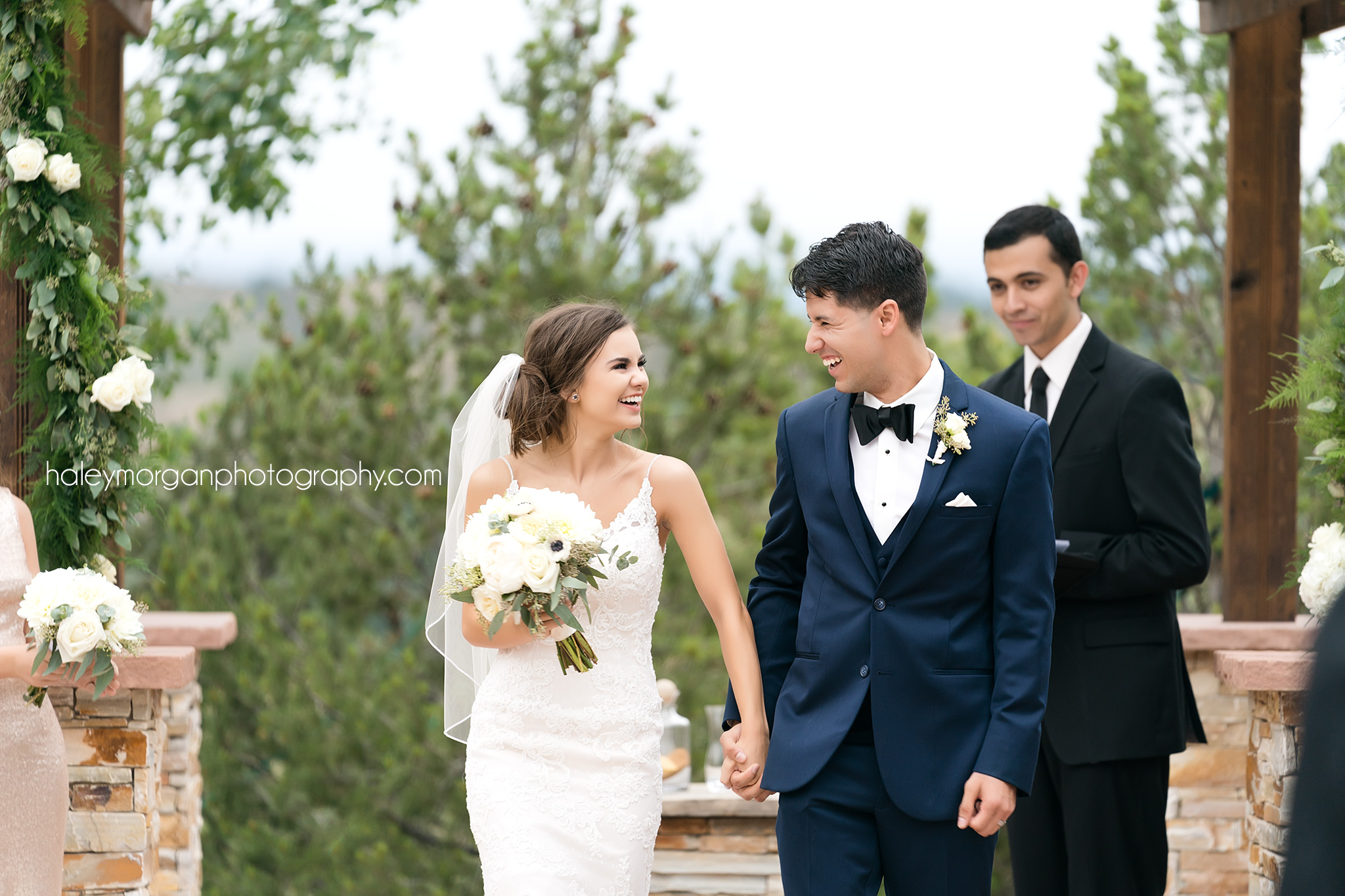 One of my favorite parts from their wedding was the bridal party photos after the ceremony! They were so much fun!! And can we just take a minute to appreciate the backdrop… I mean c'mon! Colorado is SO BEAUTIFUL!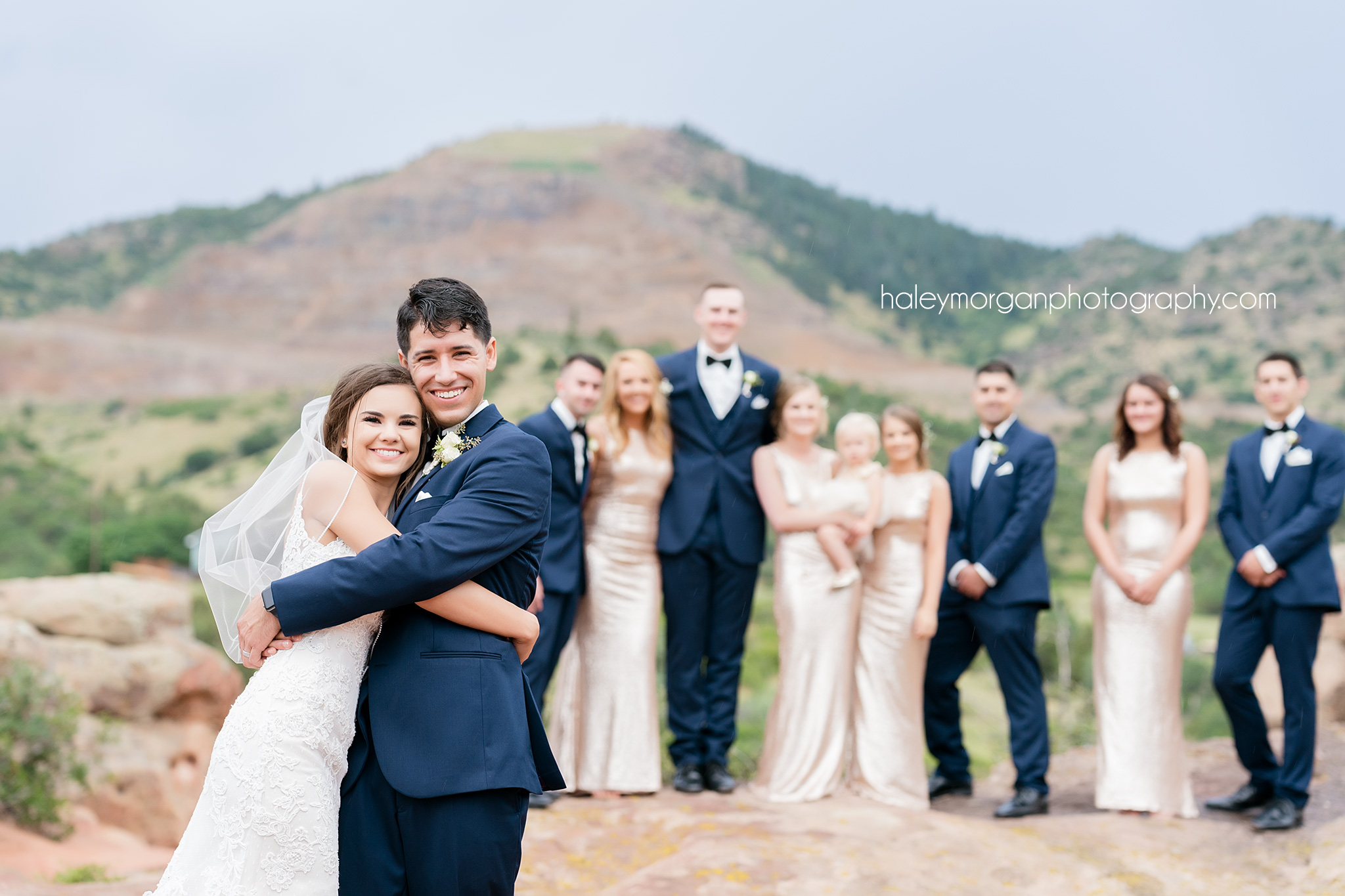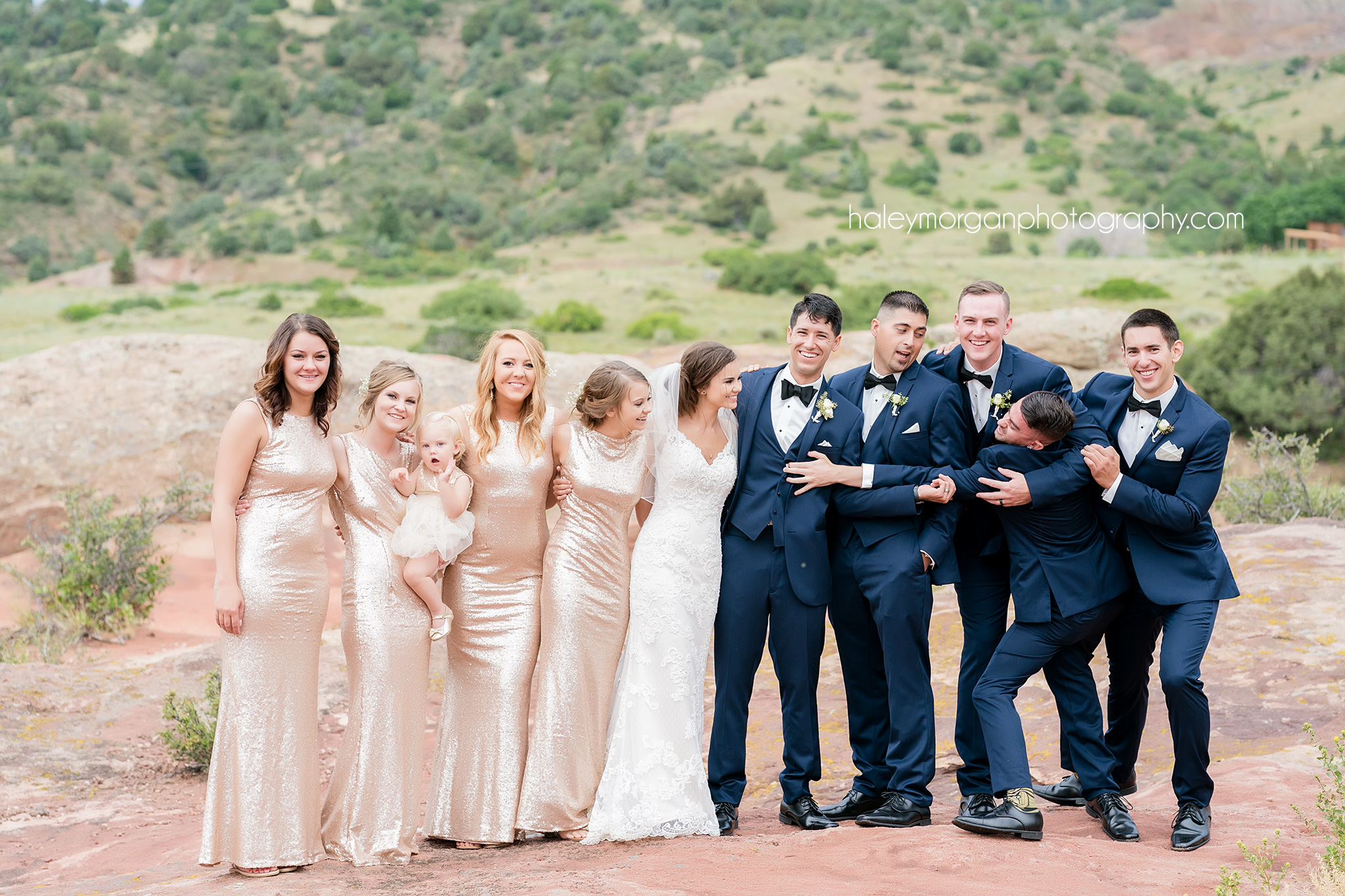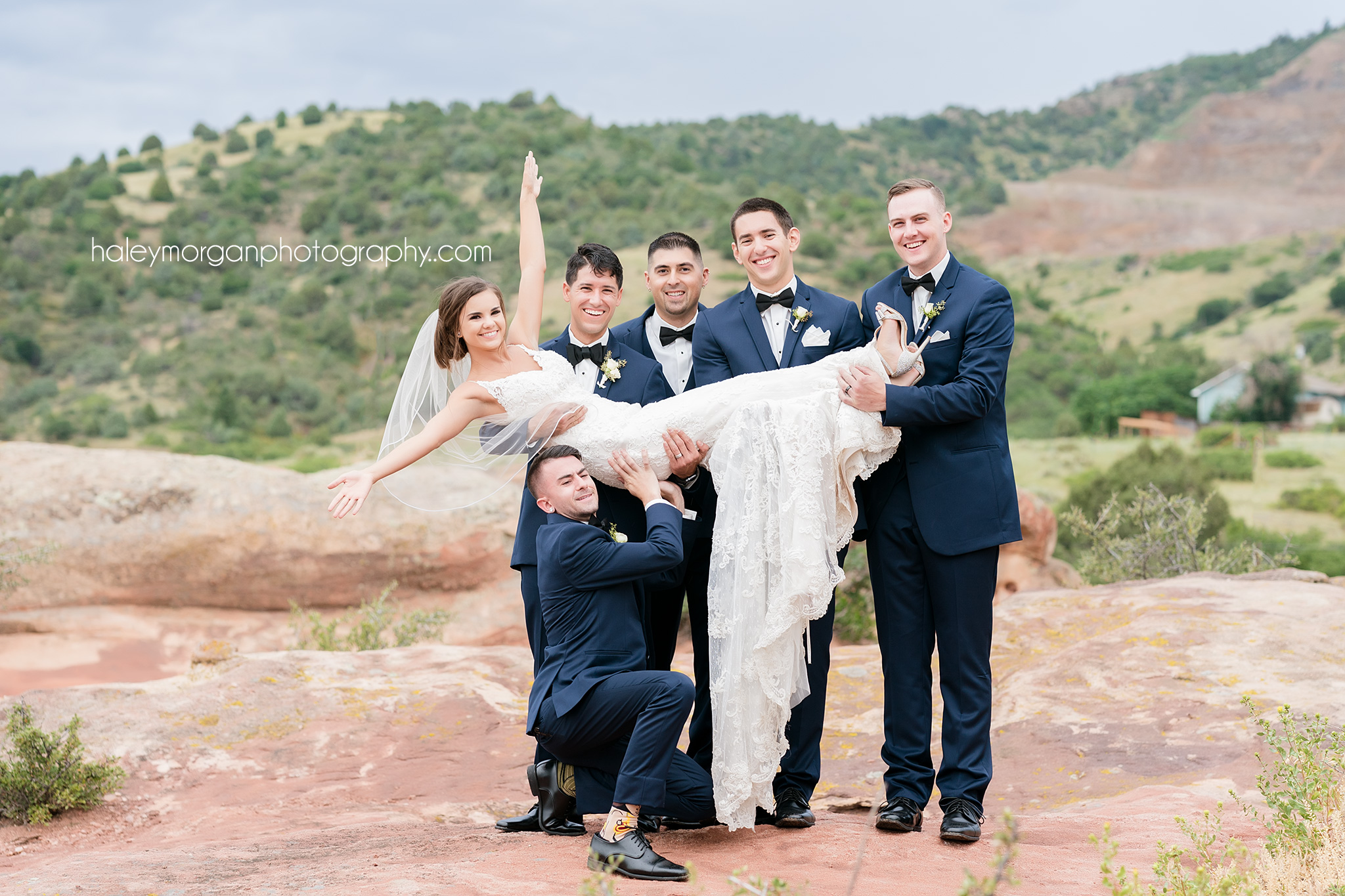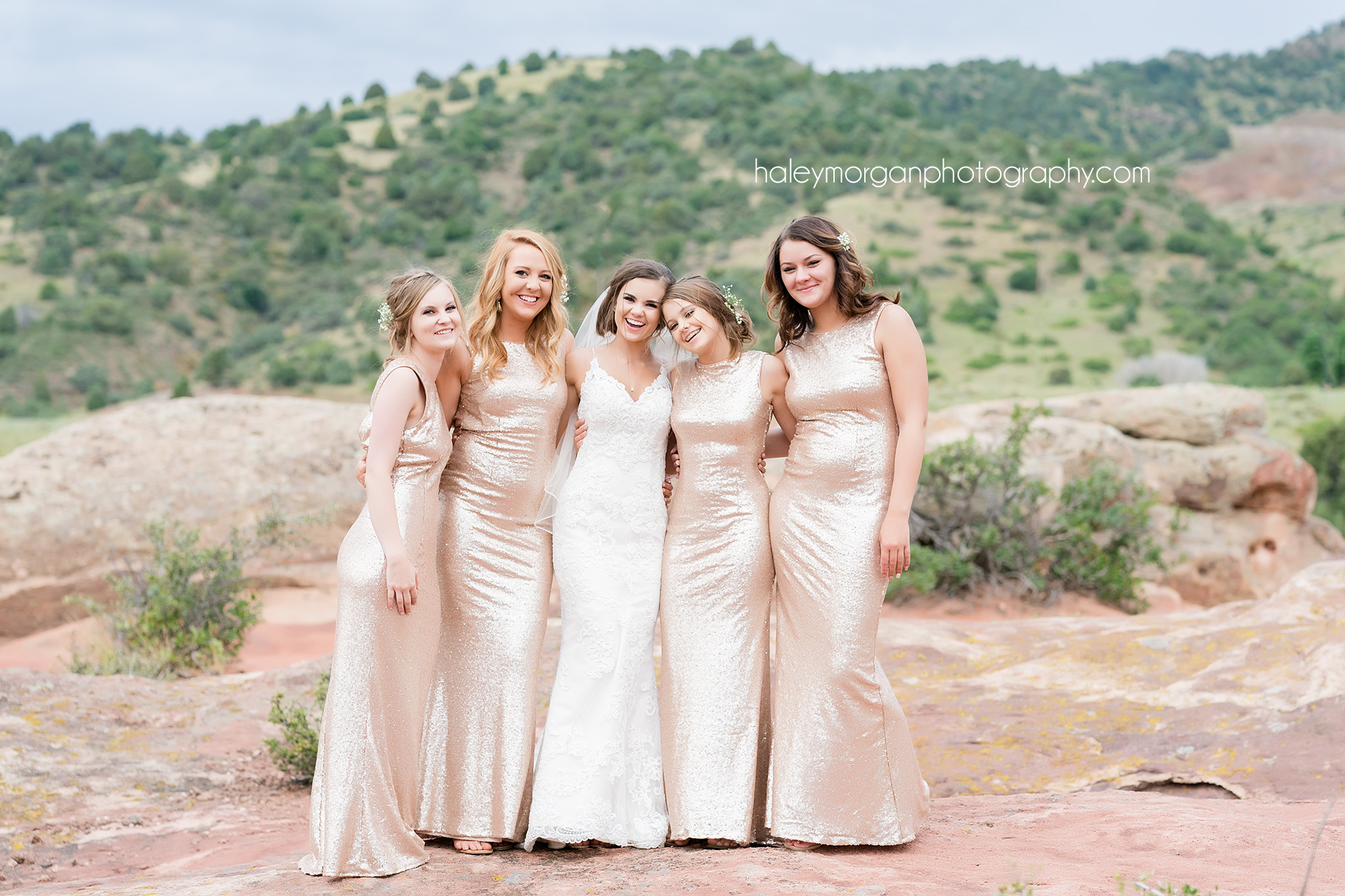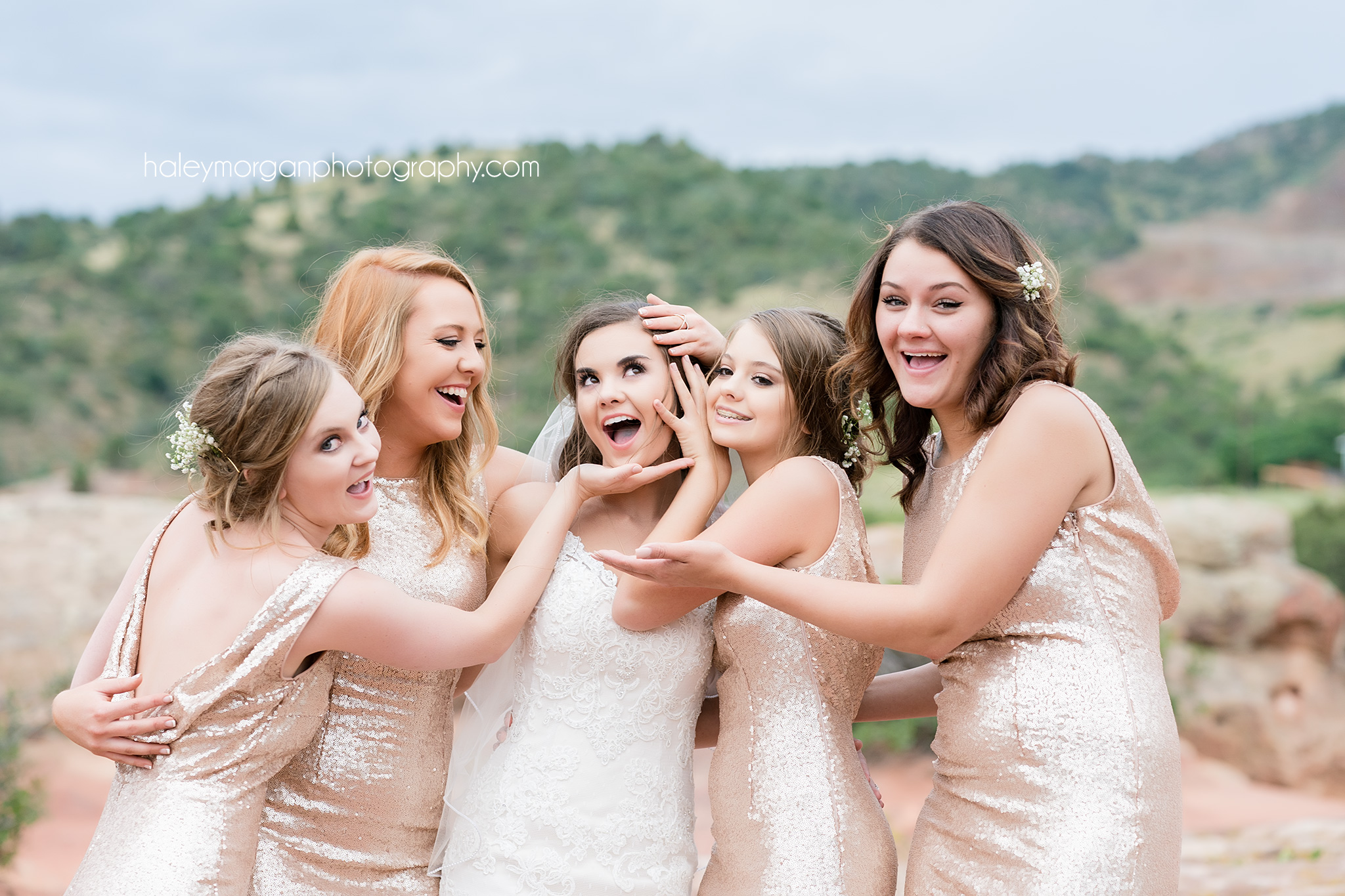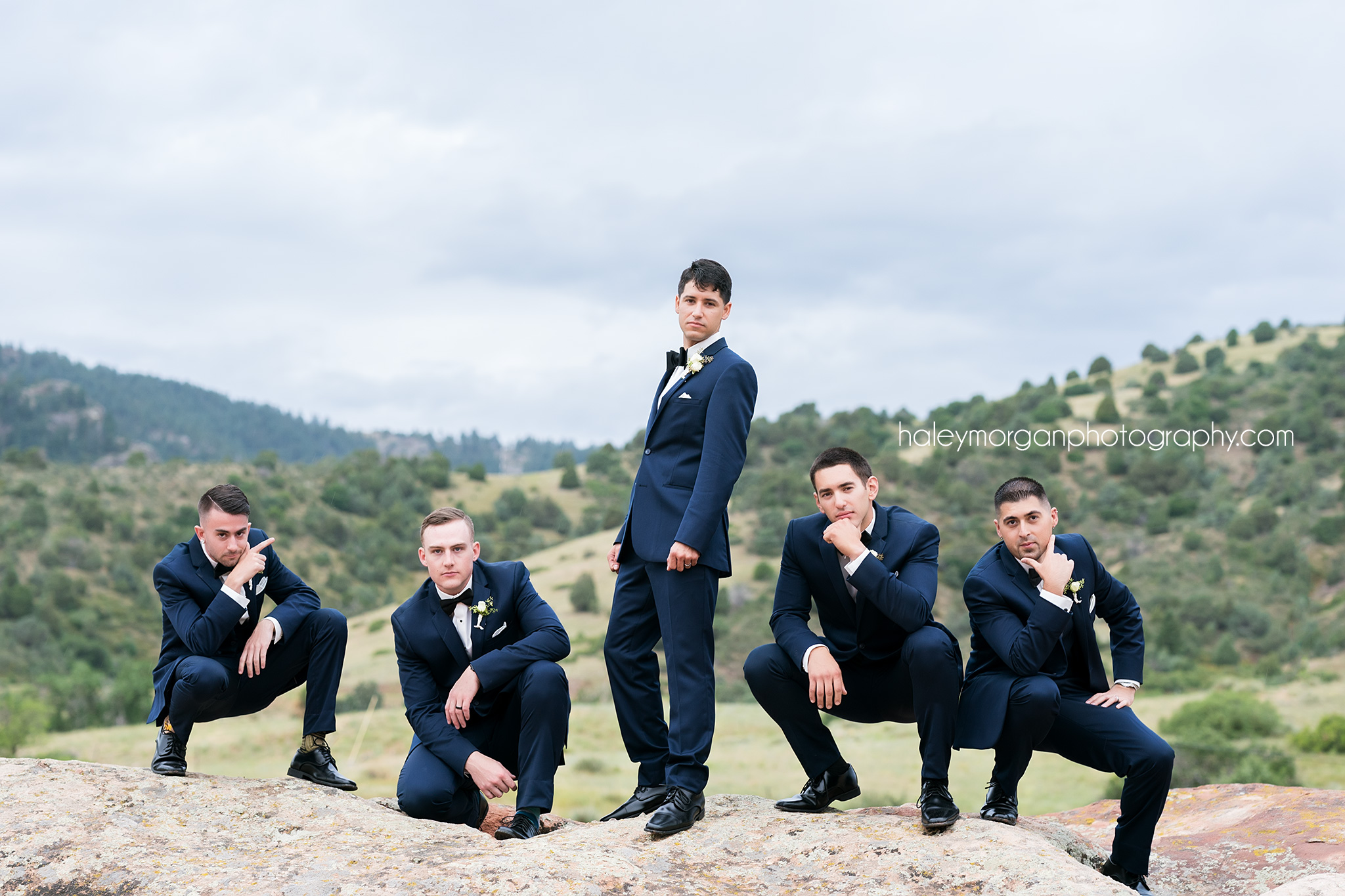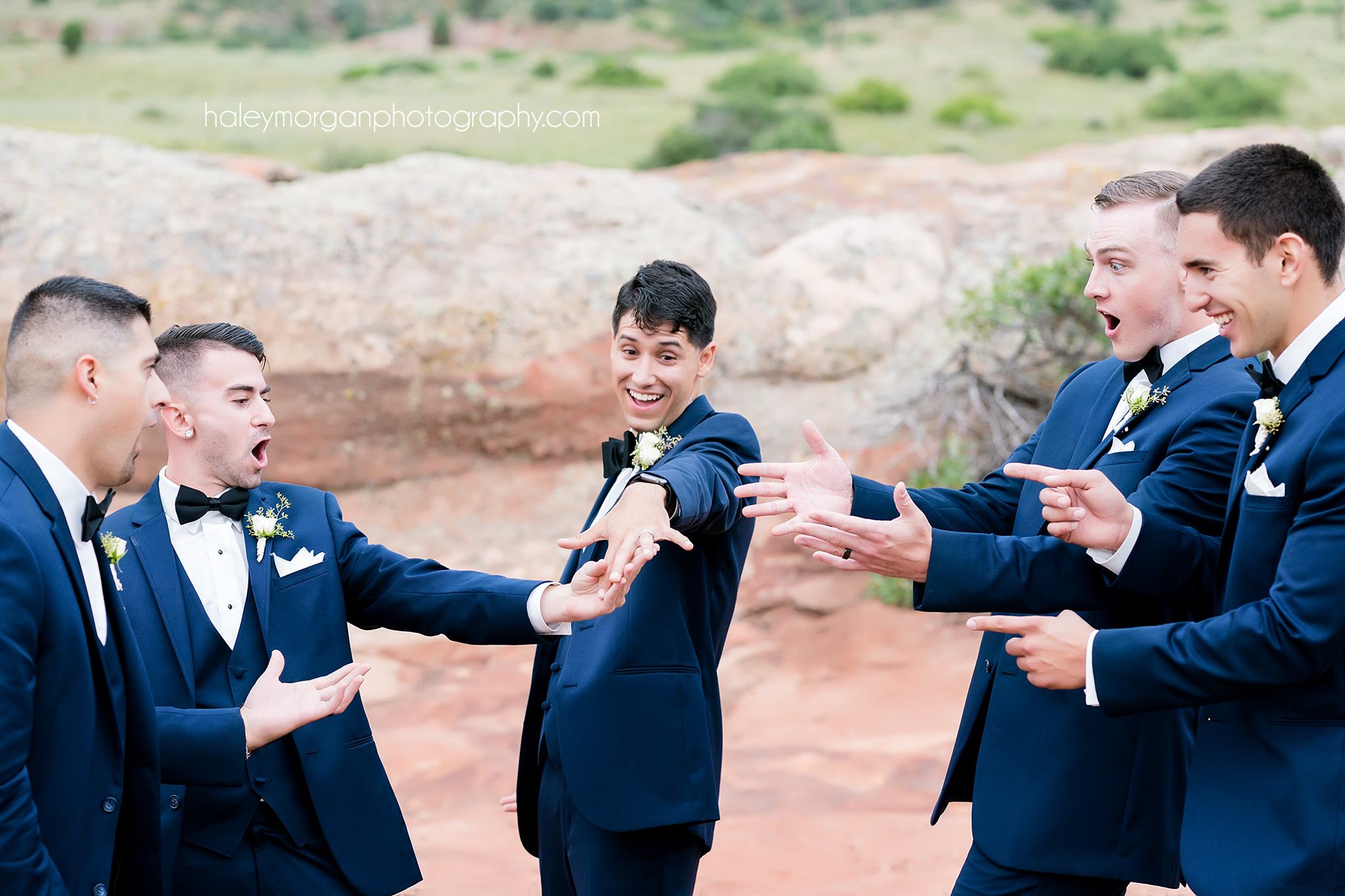 And finally, the moment Kenton & Kelcie had been waiting for. Alone time! It was just the two of them together, taking in the realness of becoming husband and wife. Capturing their love for each other was honestly a piece of cake. I just stood back and while admiring their compassion, I photographed what true love looks like. They are so beautiful 🙂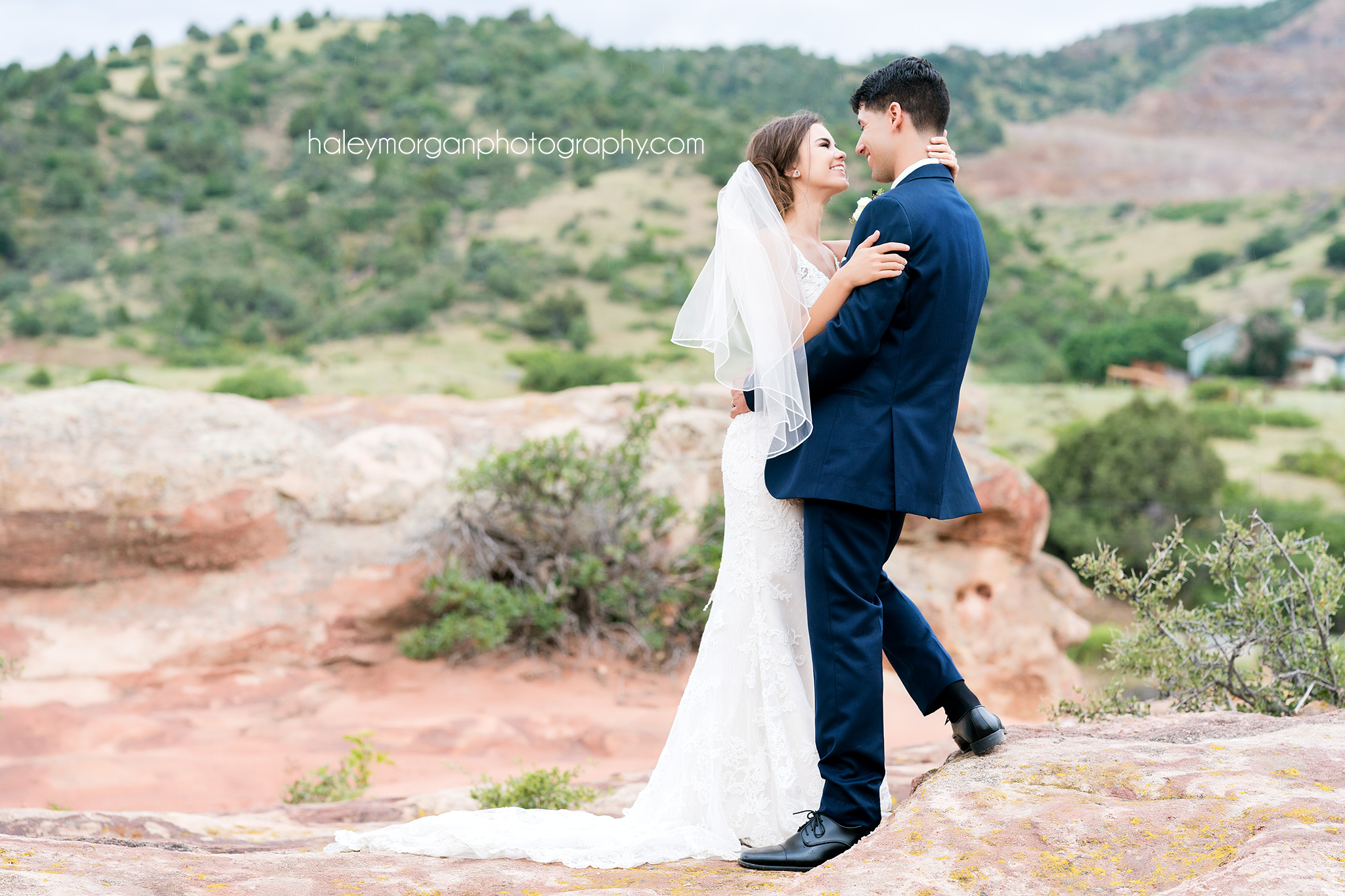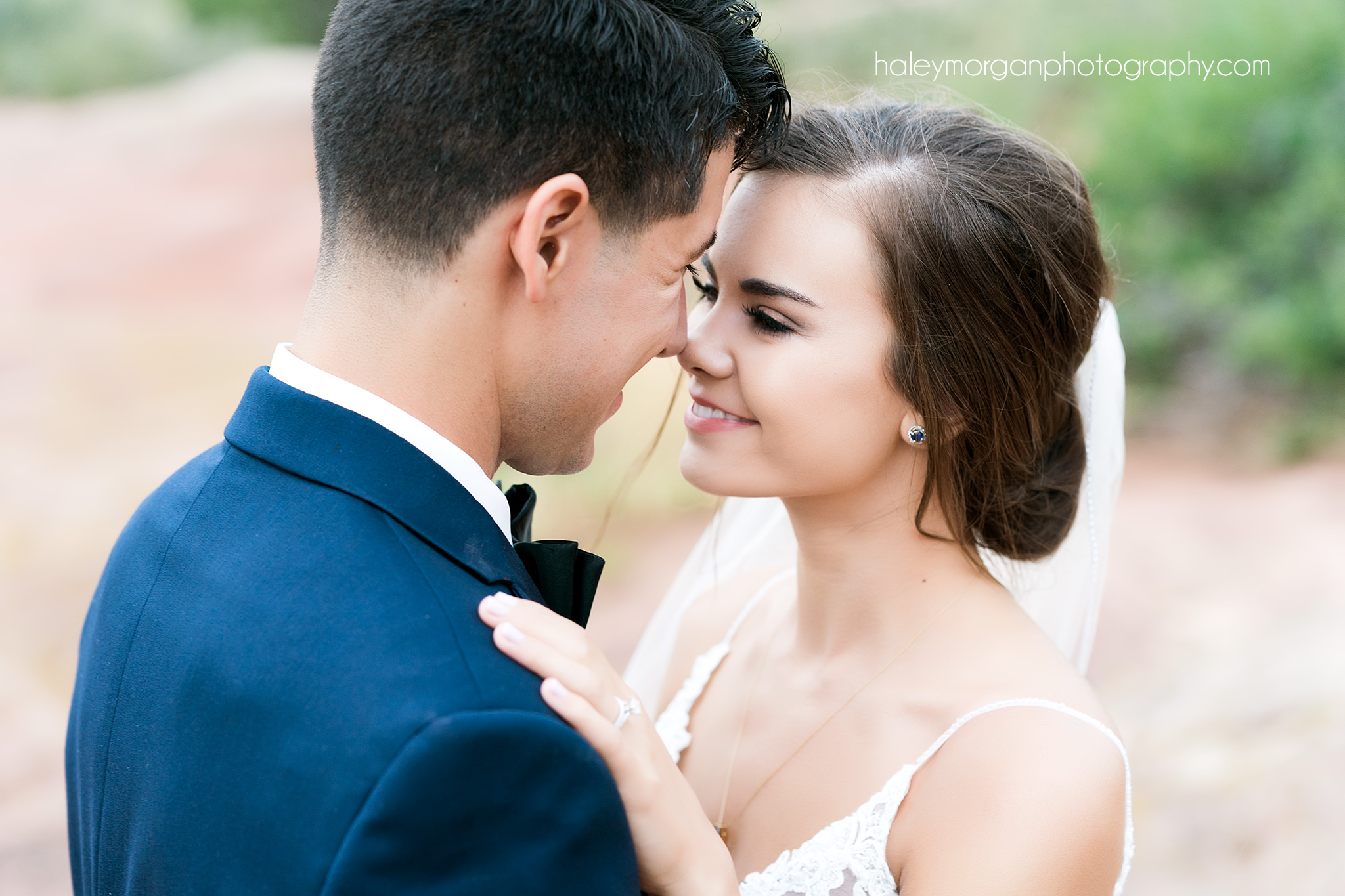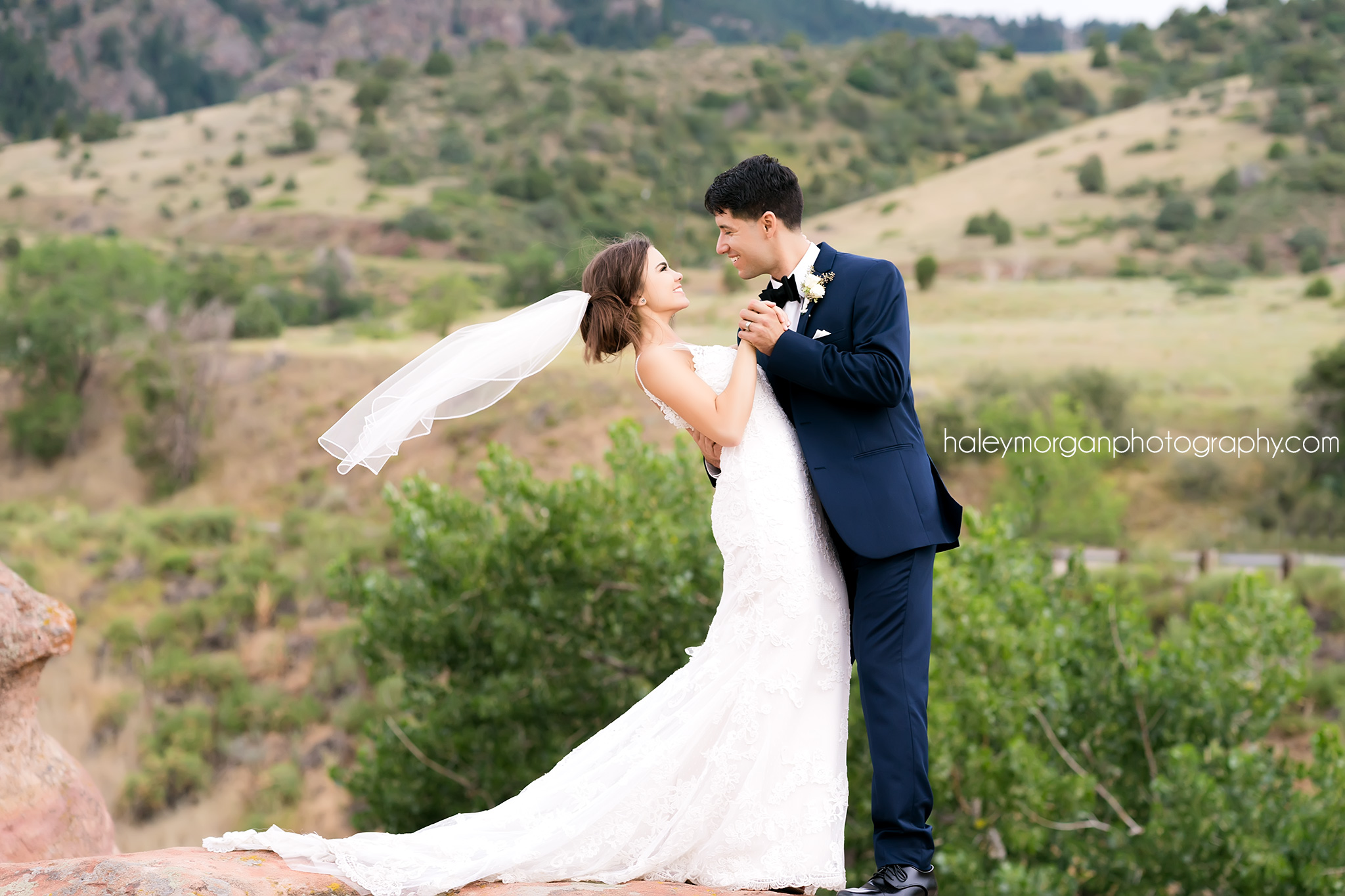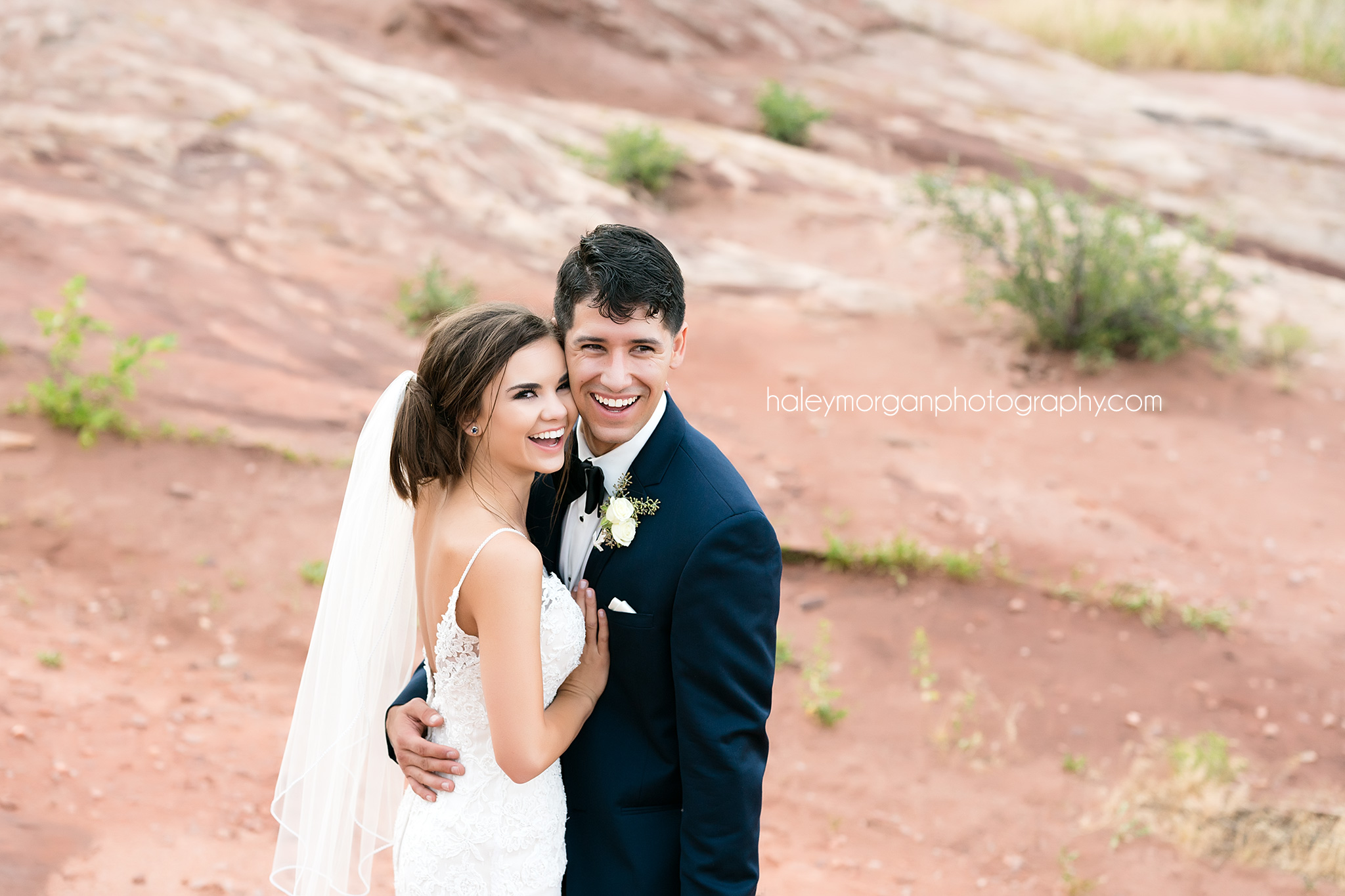 The celebration with friends and family was time to begin and let me just say, it was a BLAST! Cutting their wedding cake, having their first dance together, partying, and just having the time of their lives was an honor to not only witness but to capture on camera. These are memories I know they will never forget but to have the images to look back on will enable them to relive those moments all over again! It was such a pleasure to be a part of this celebration!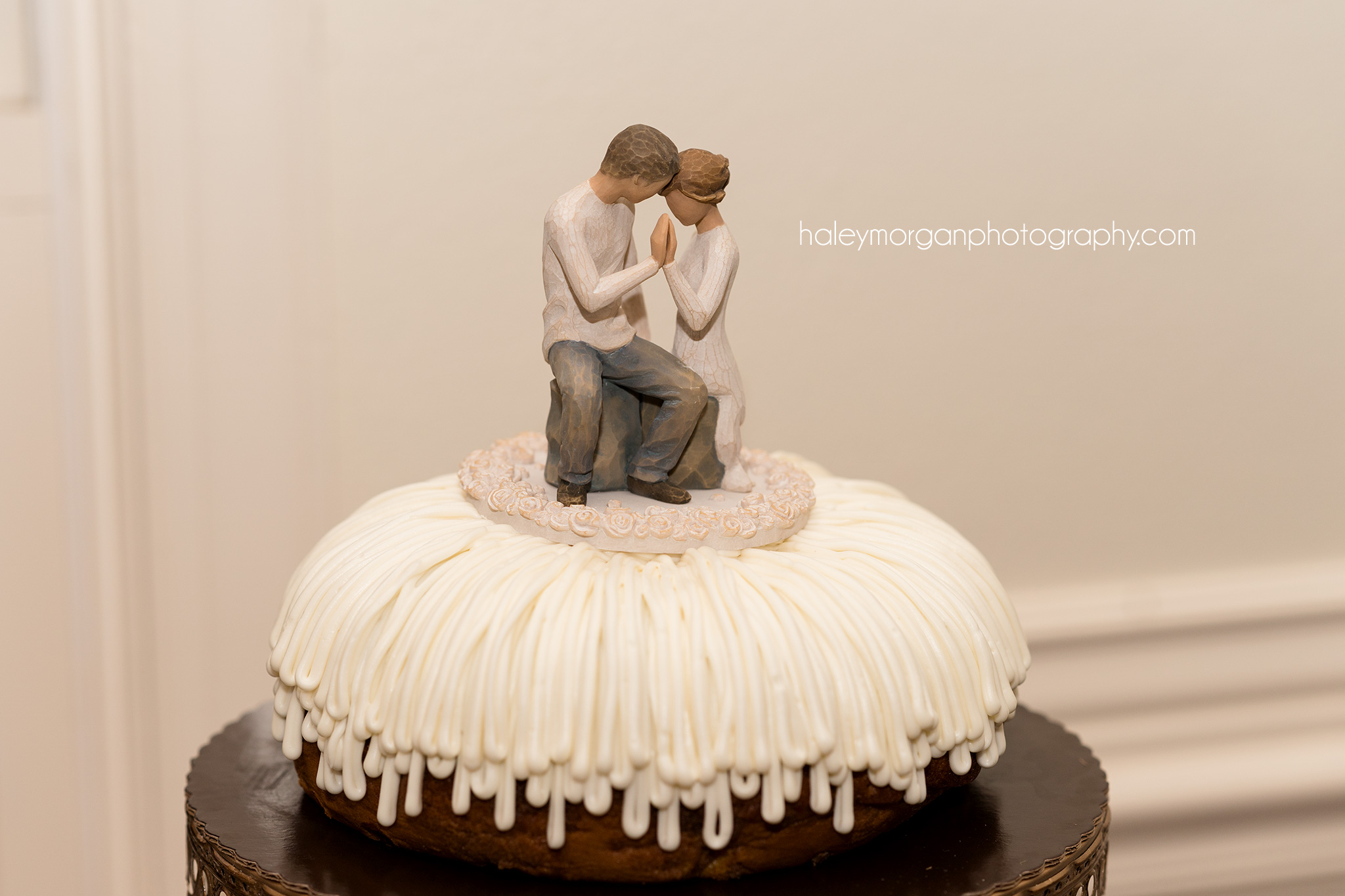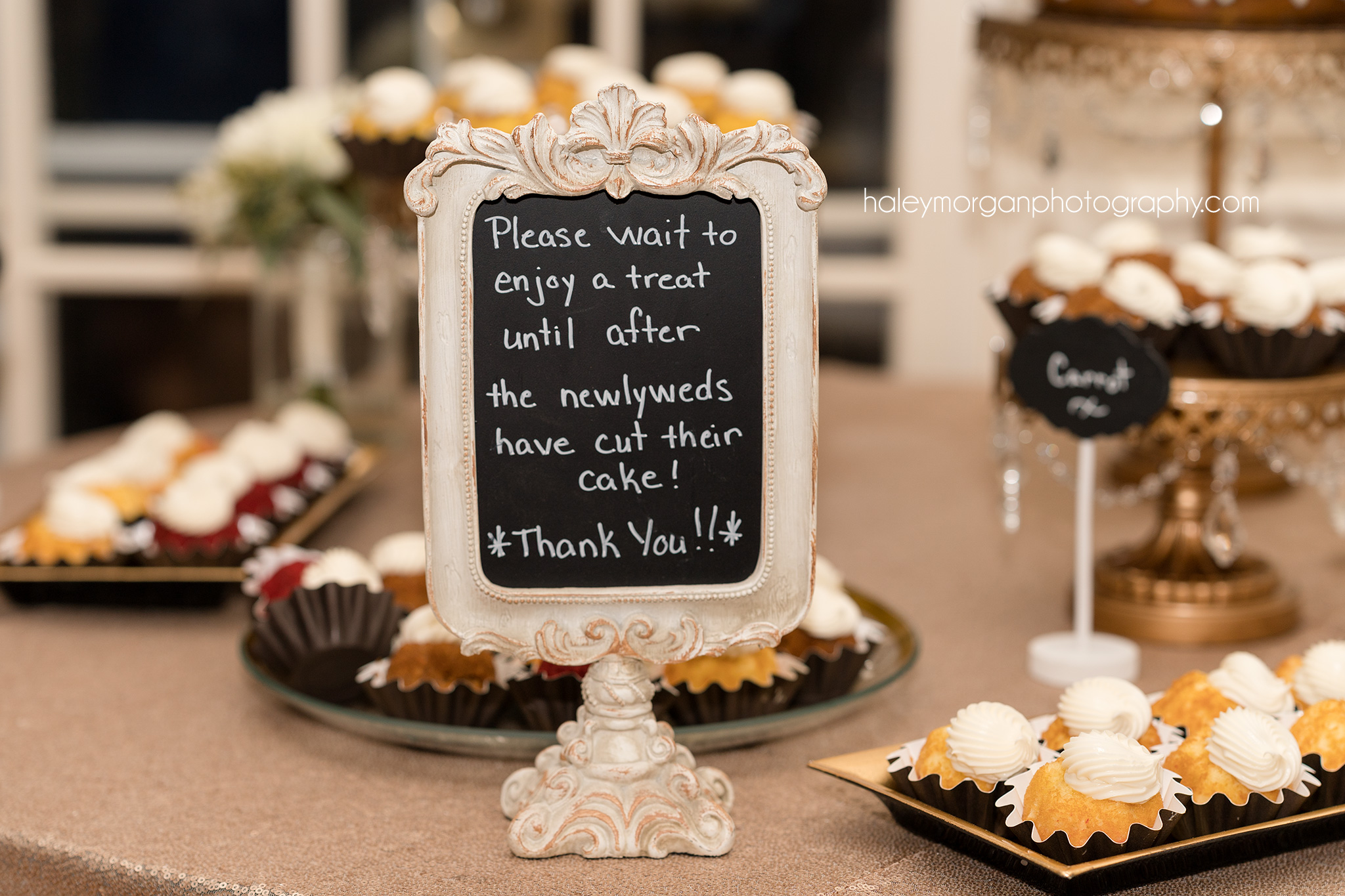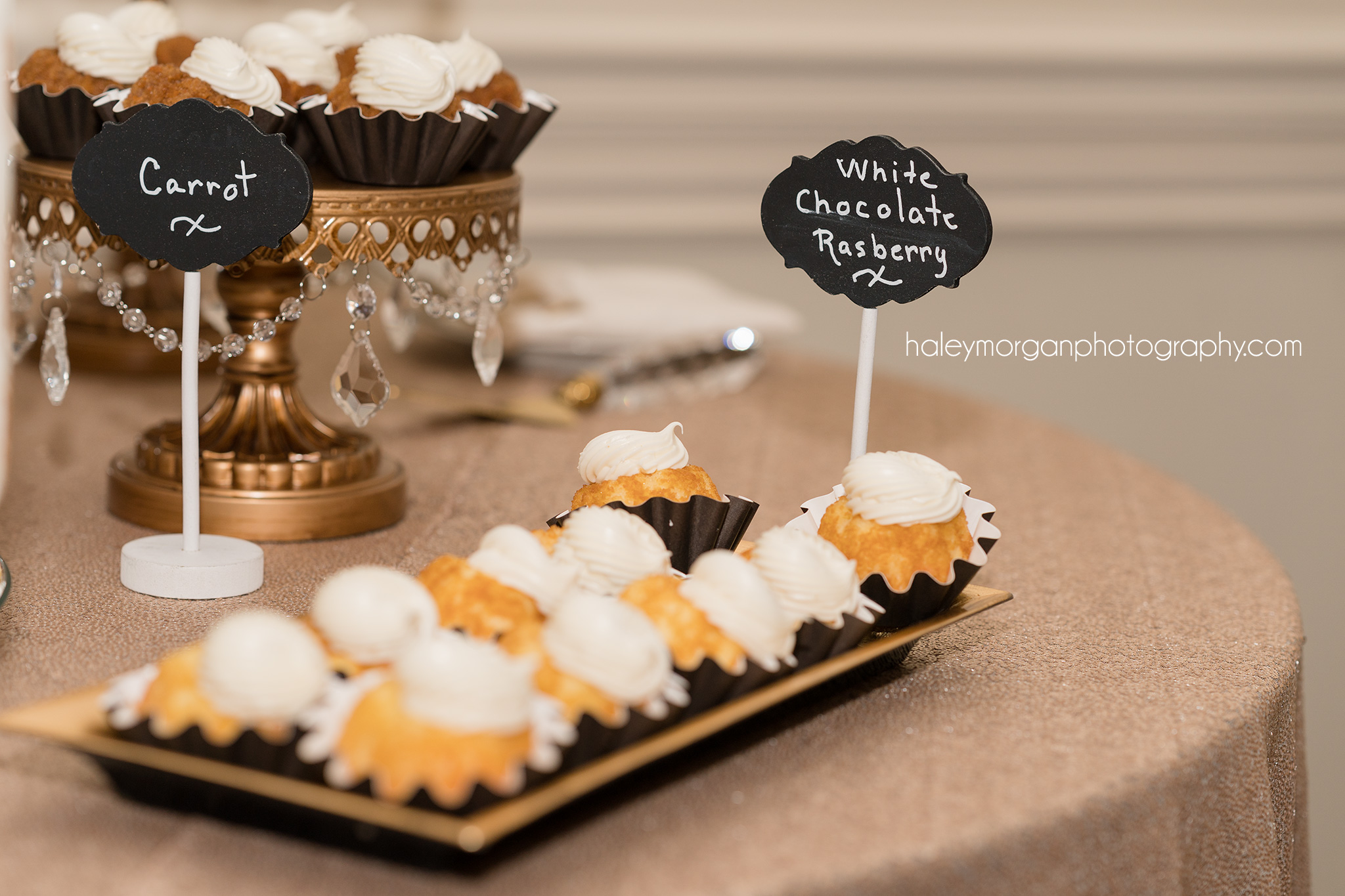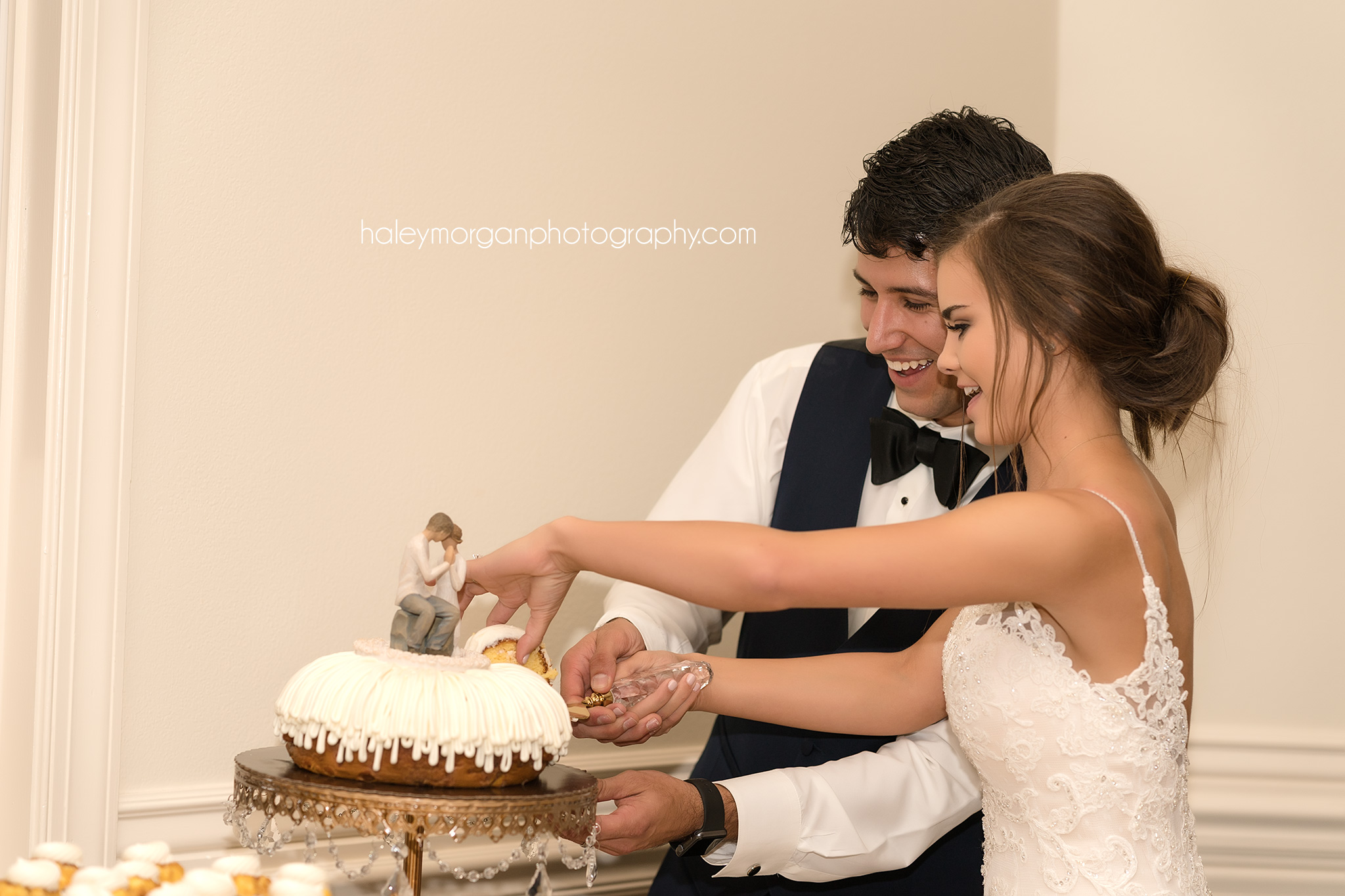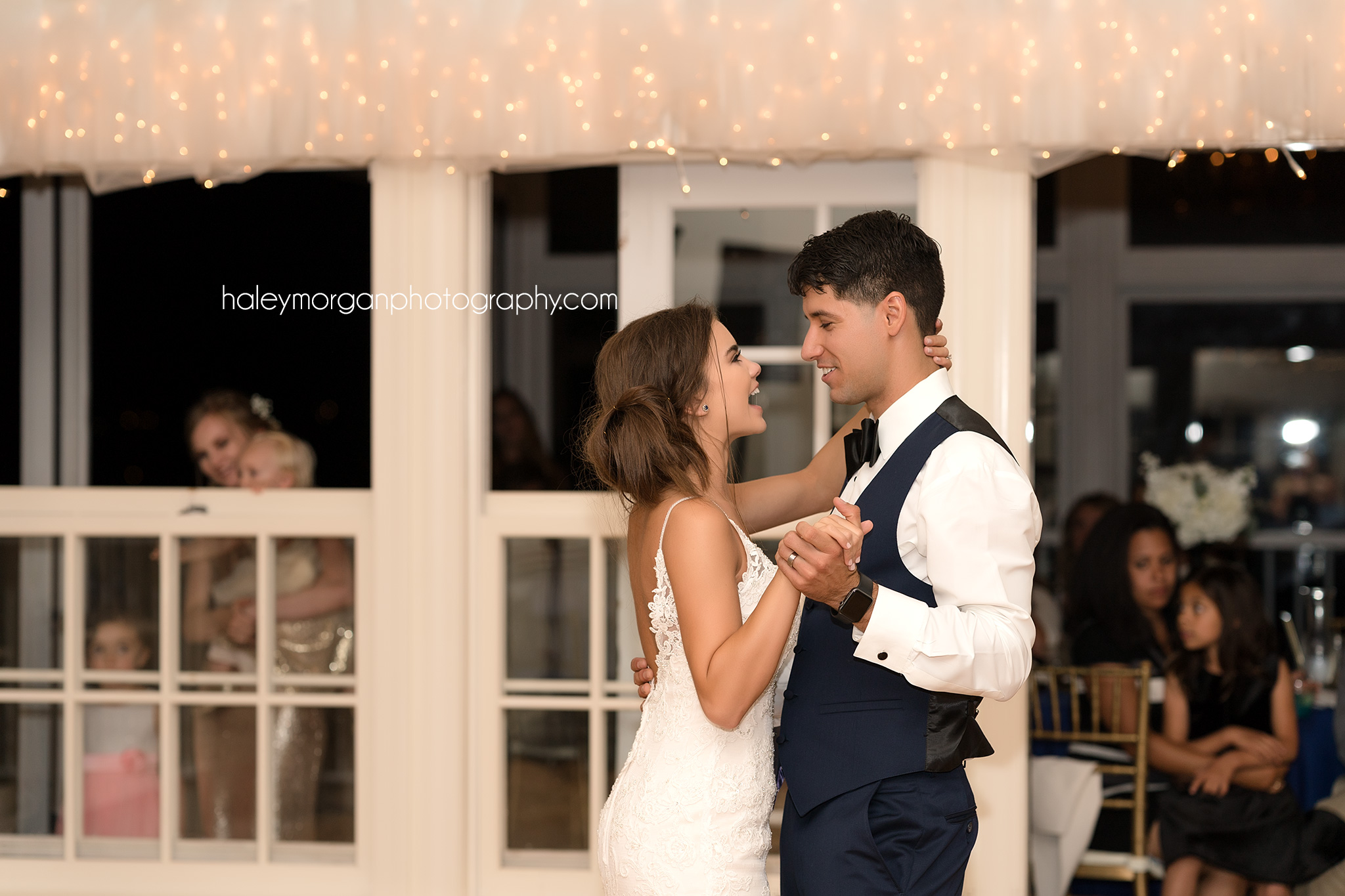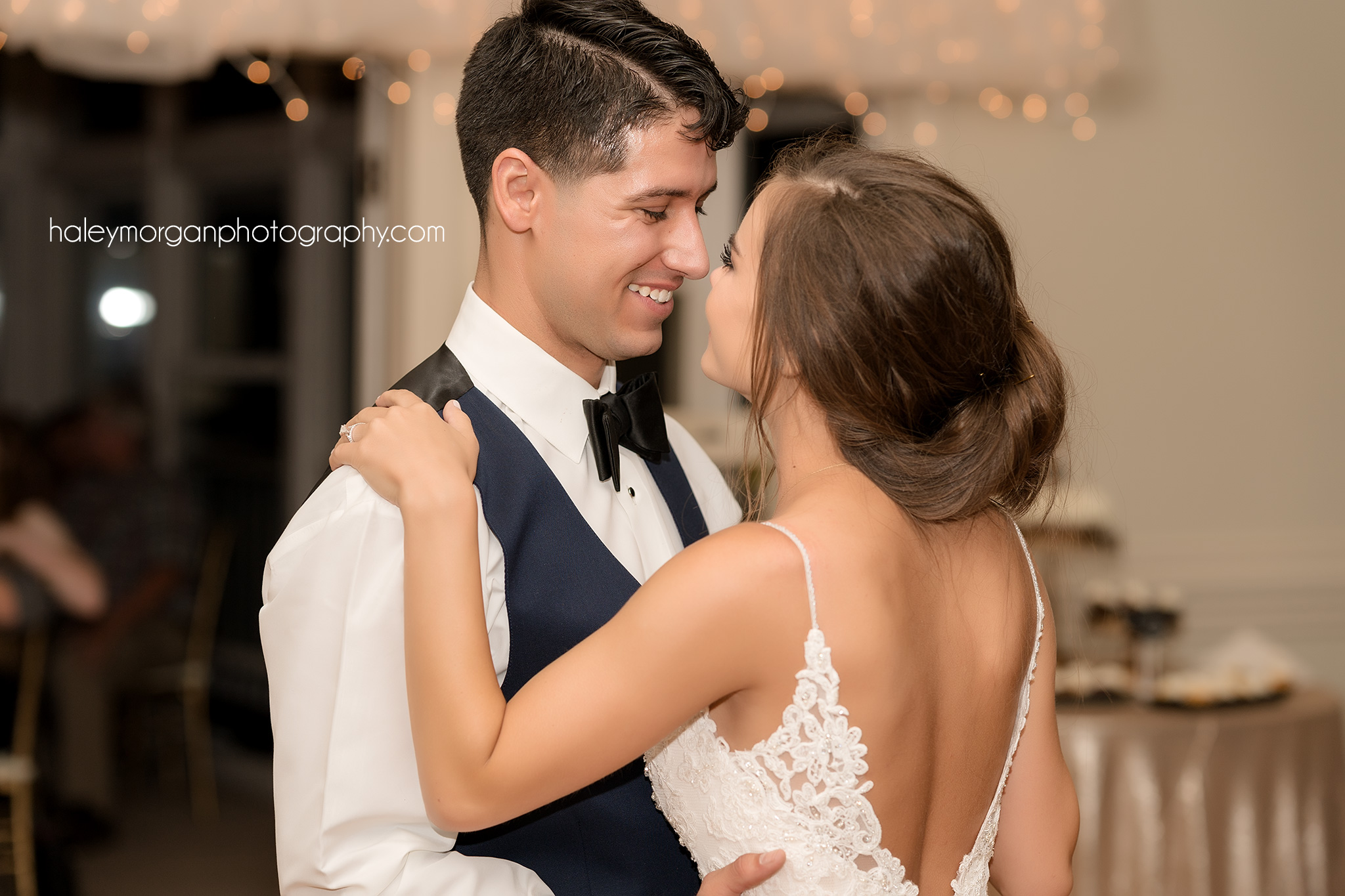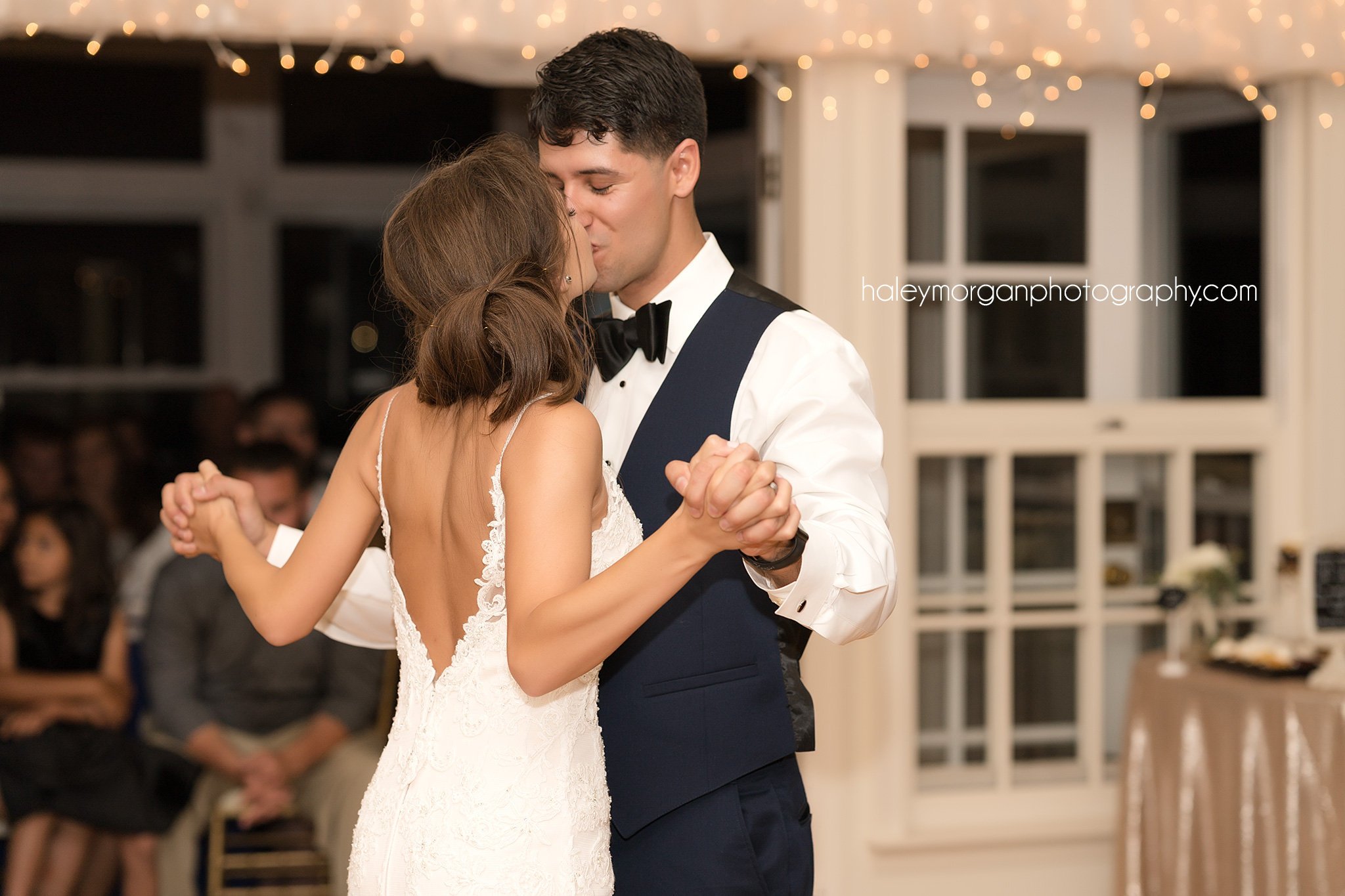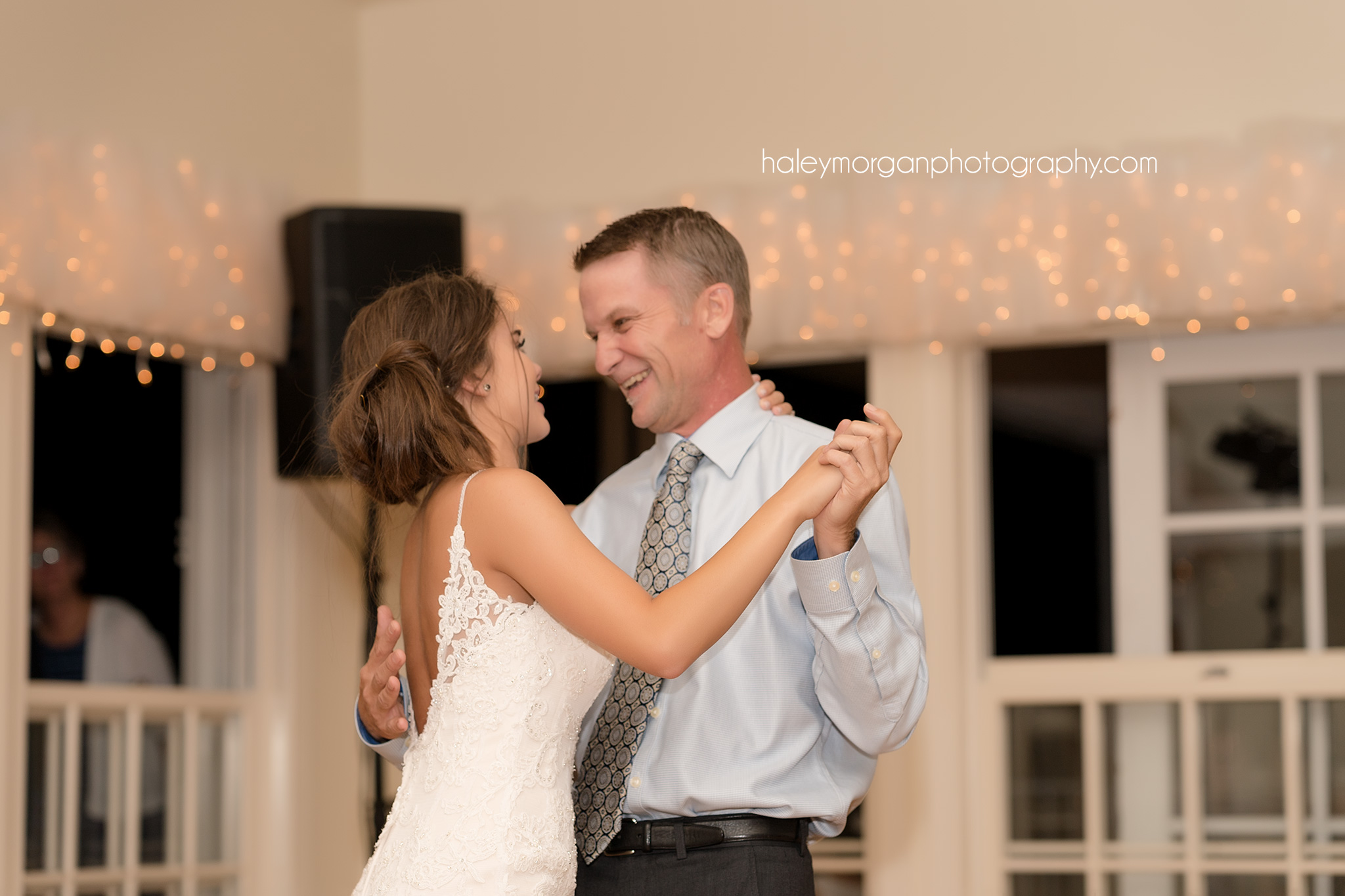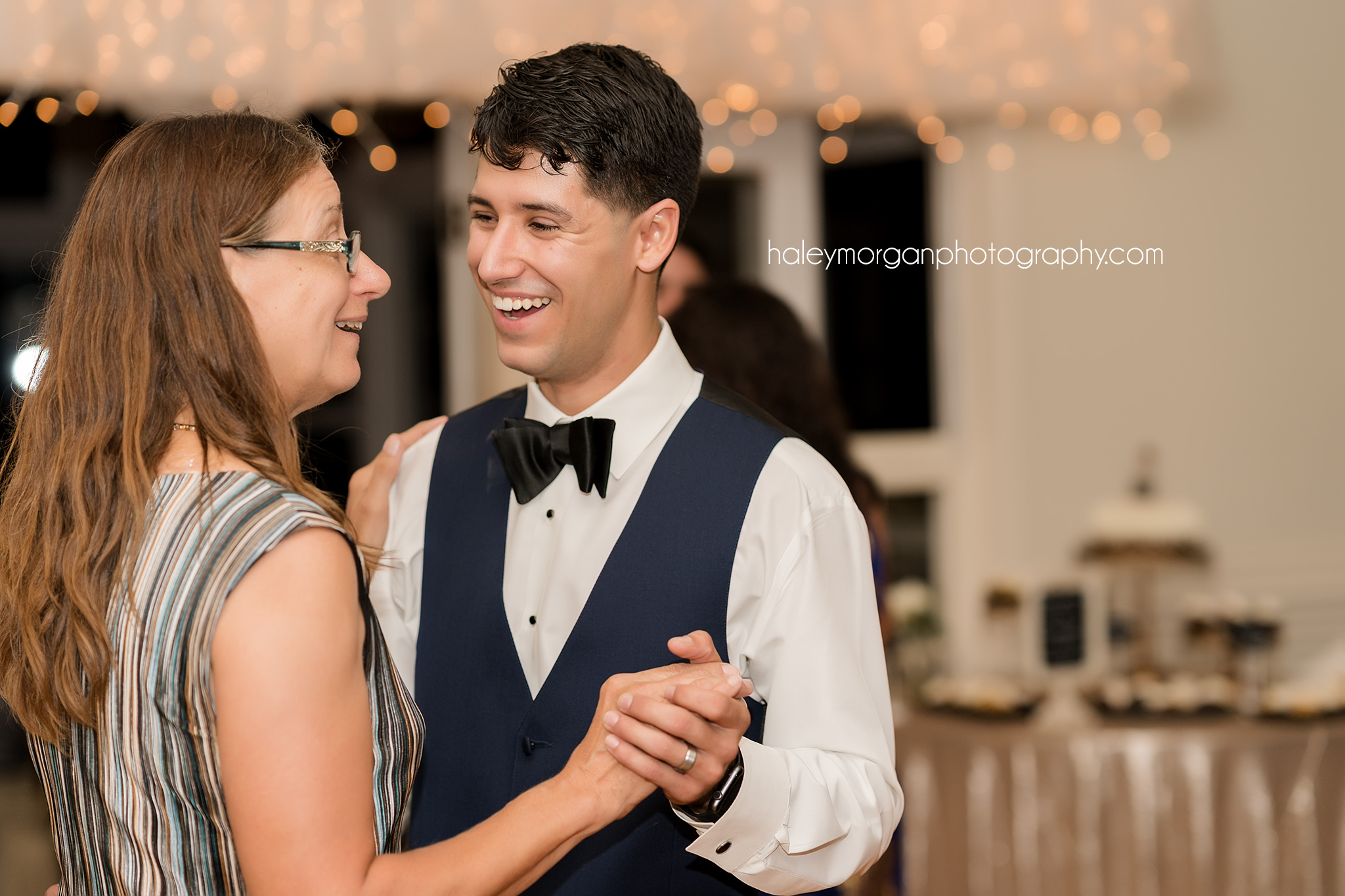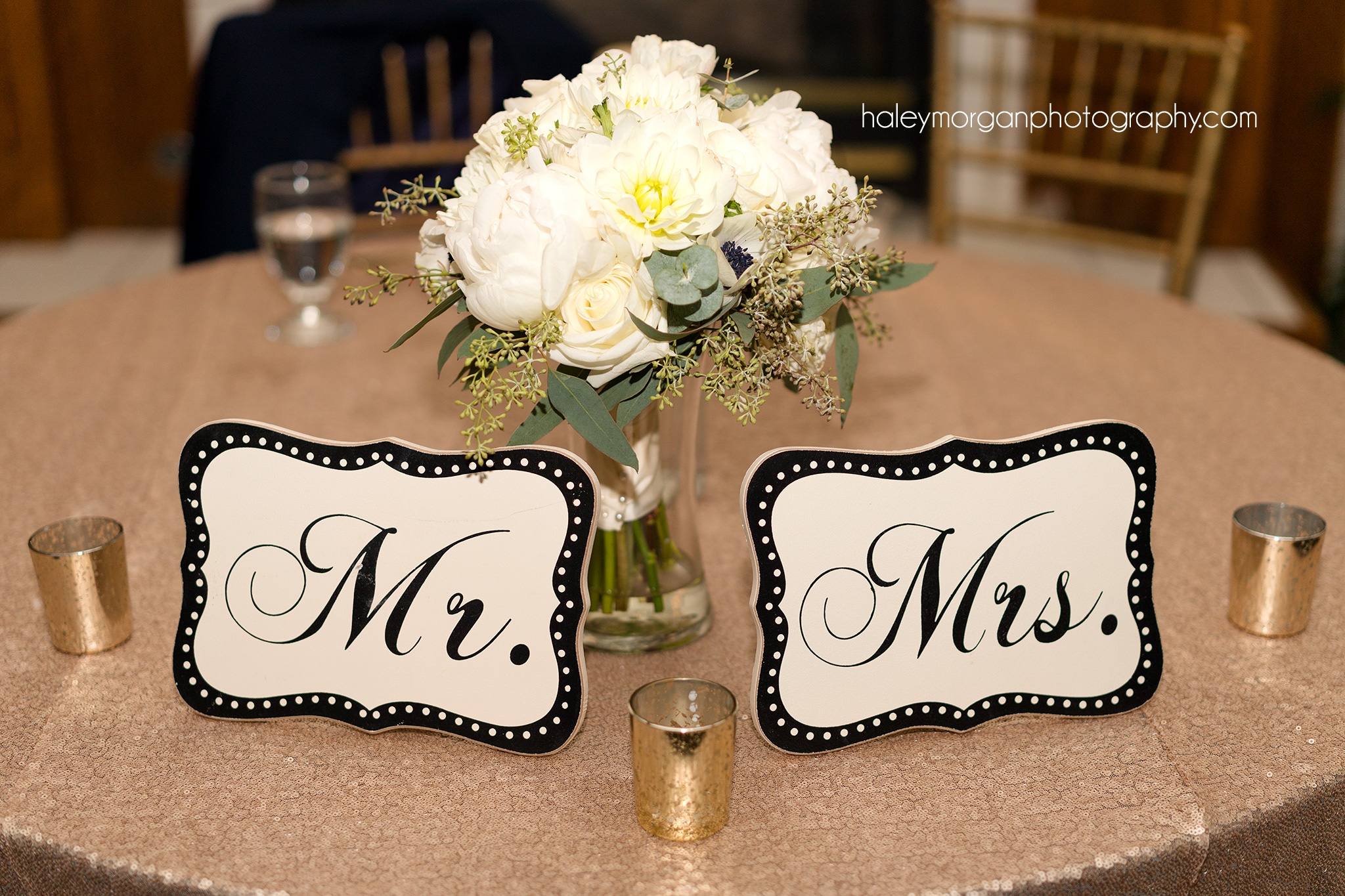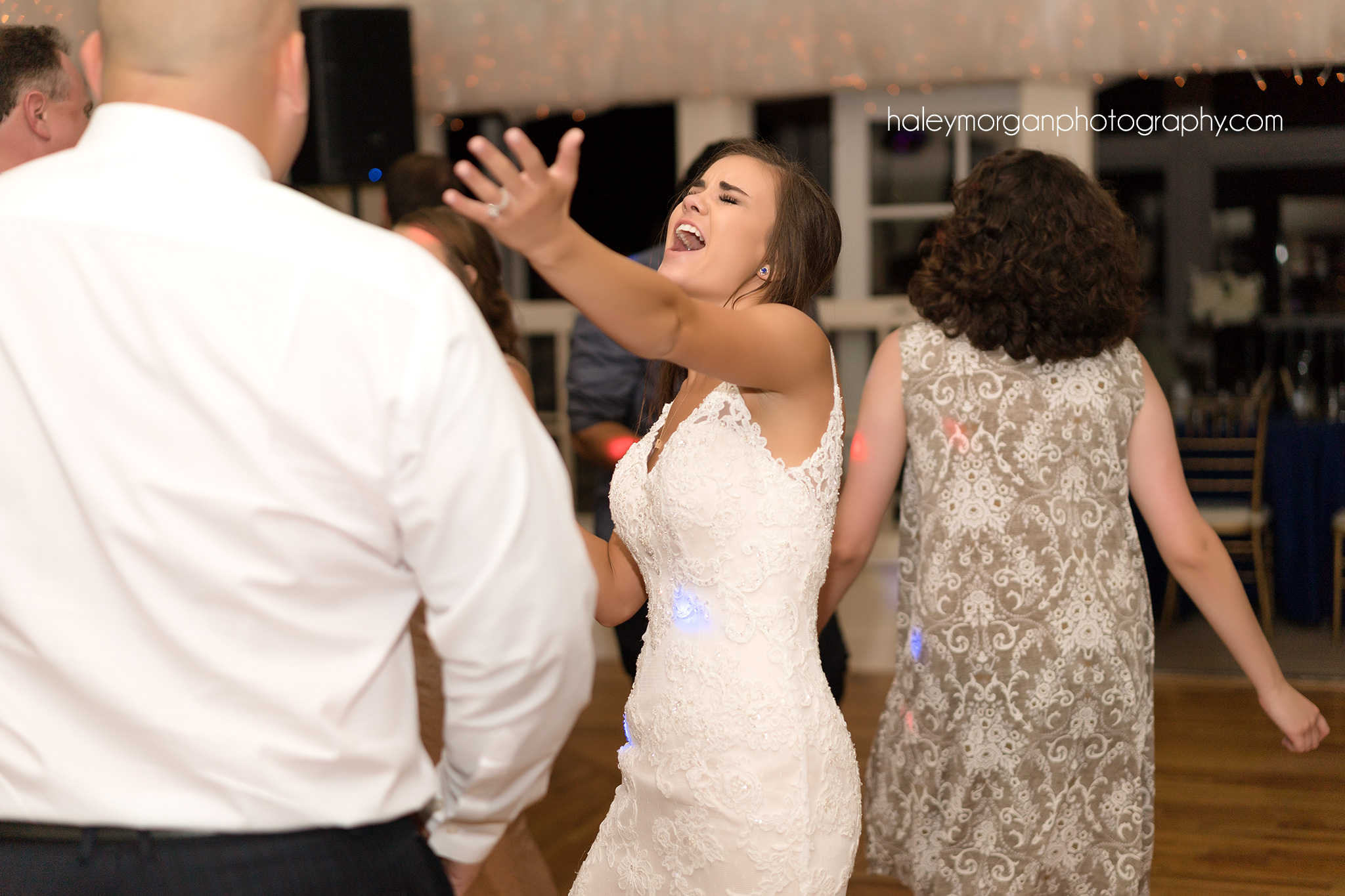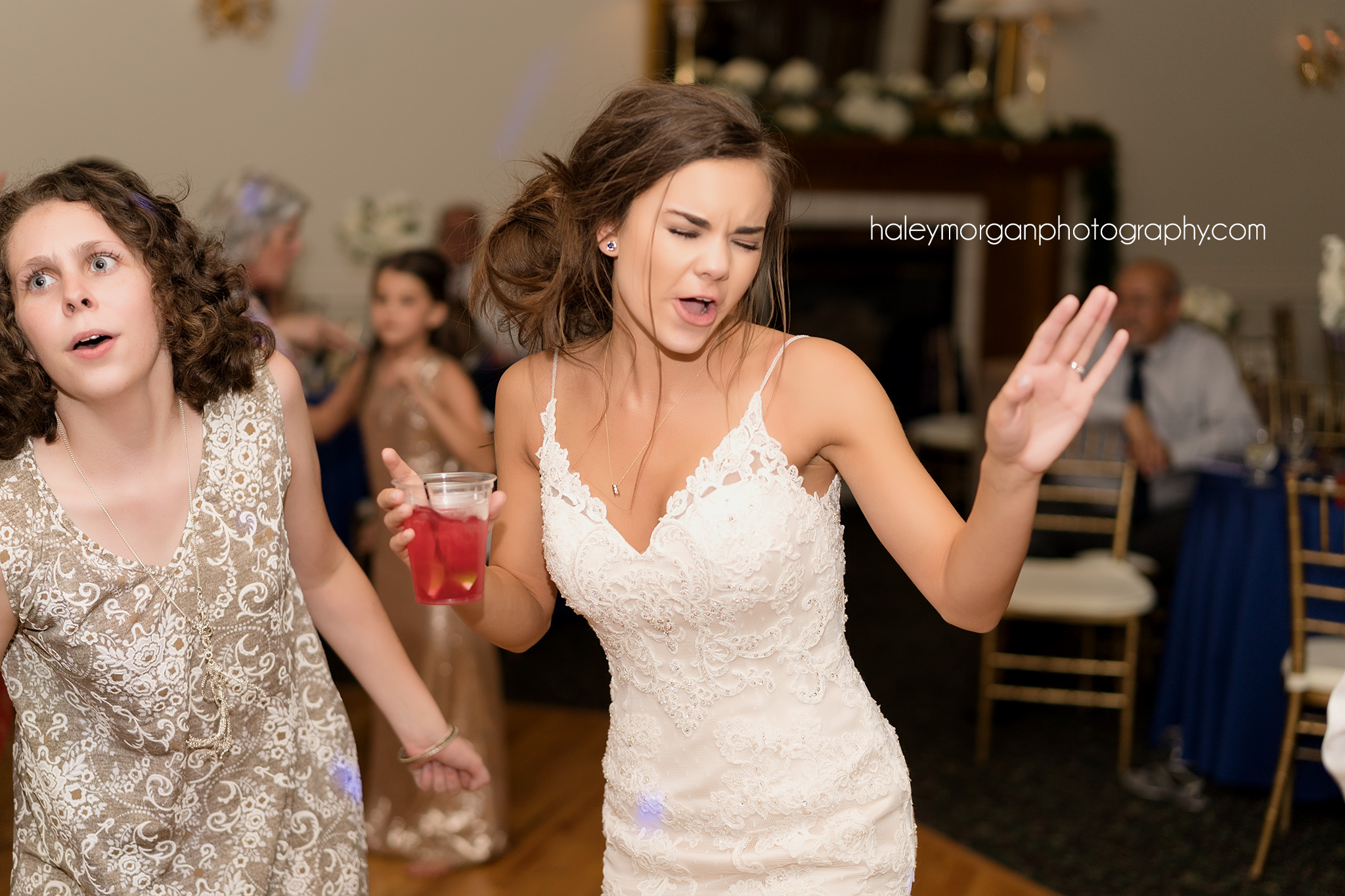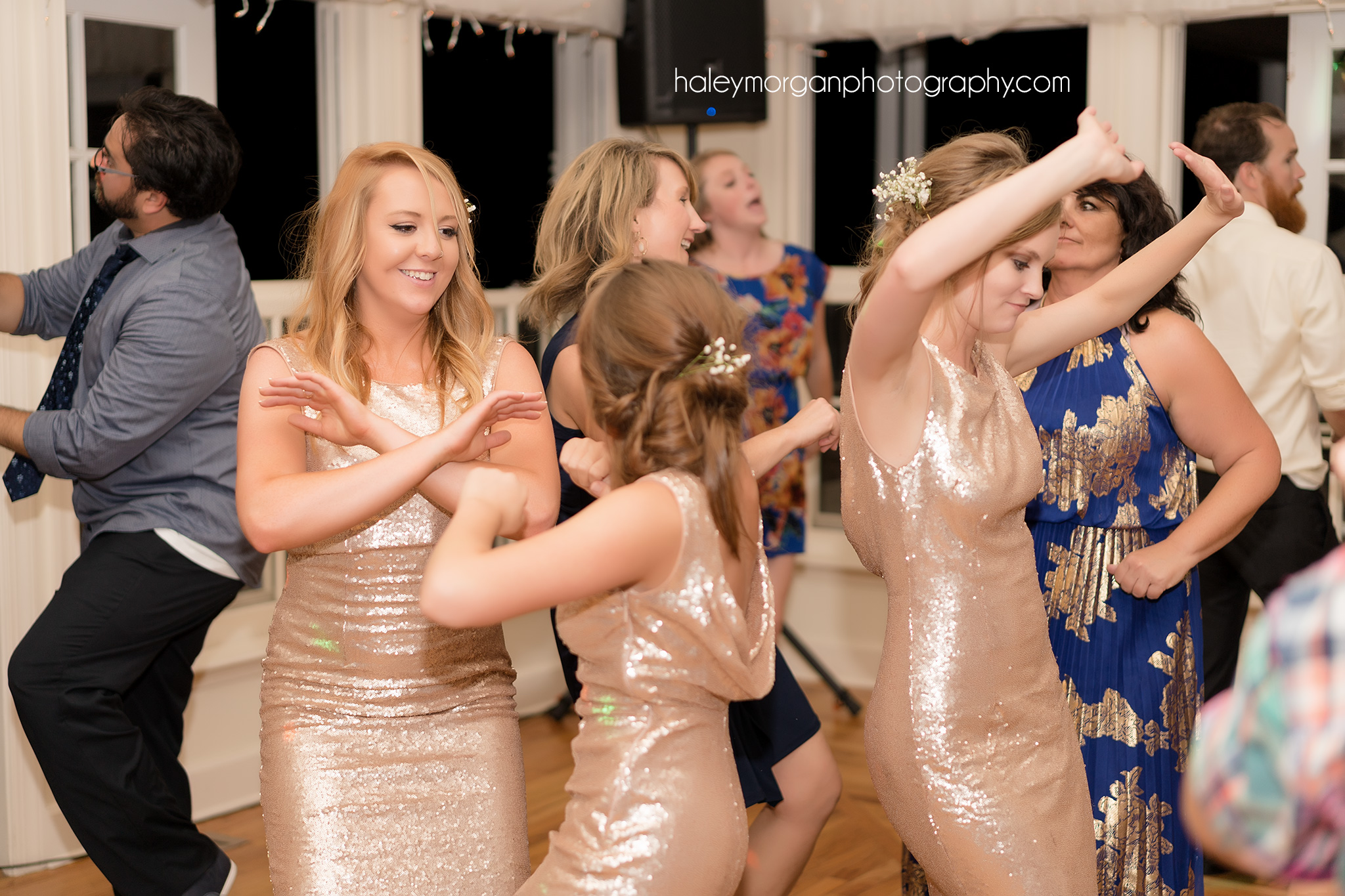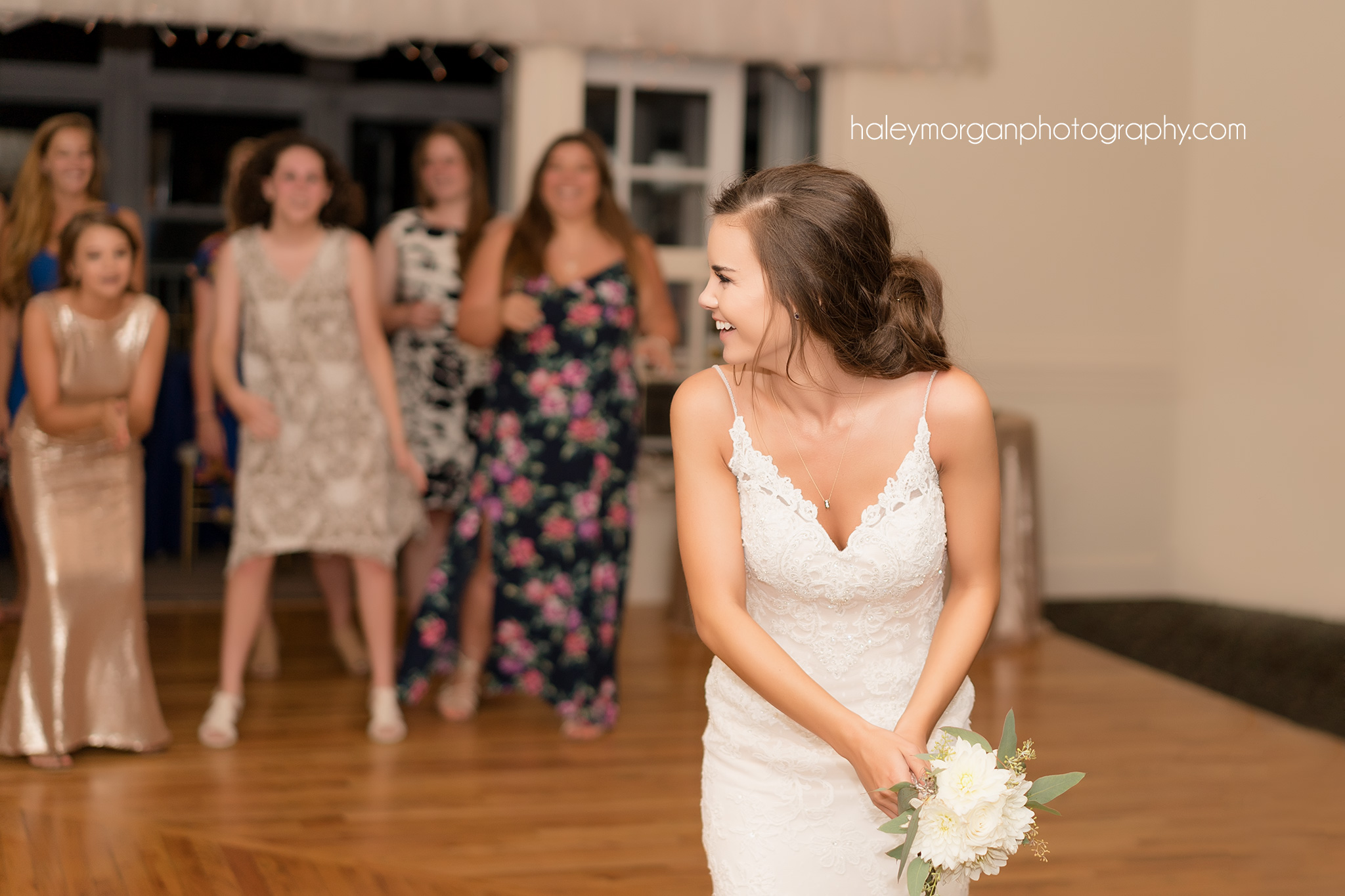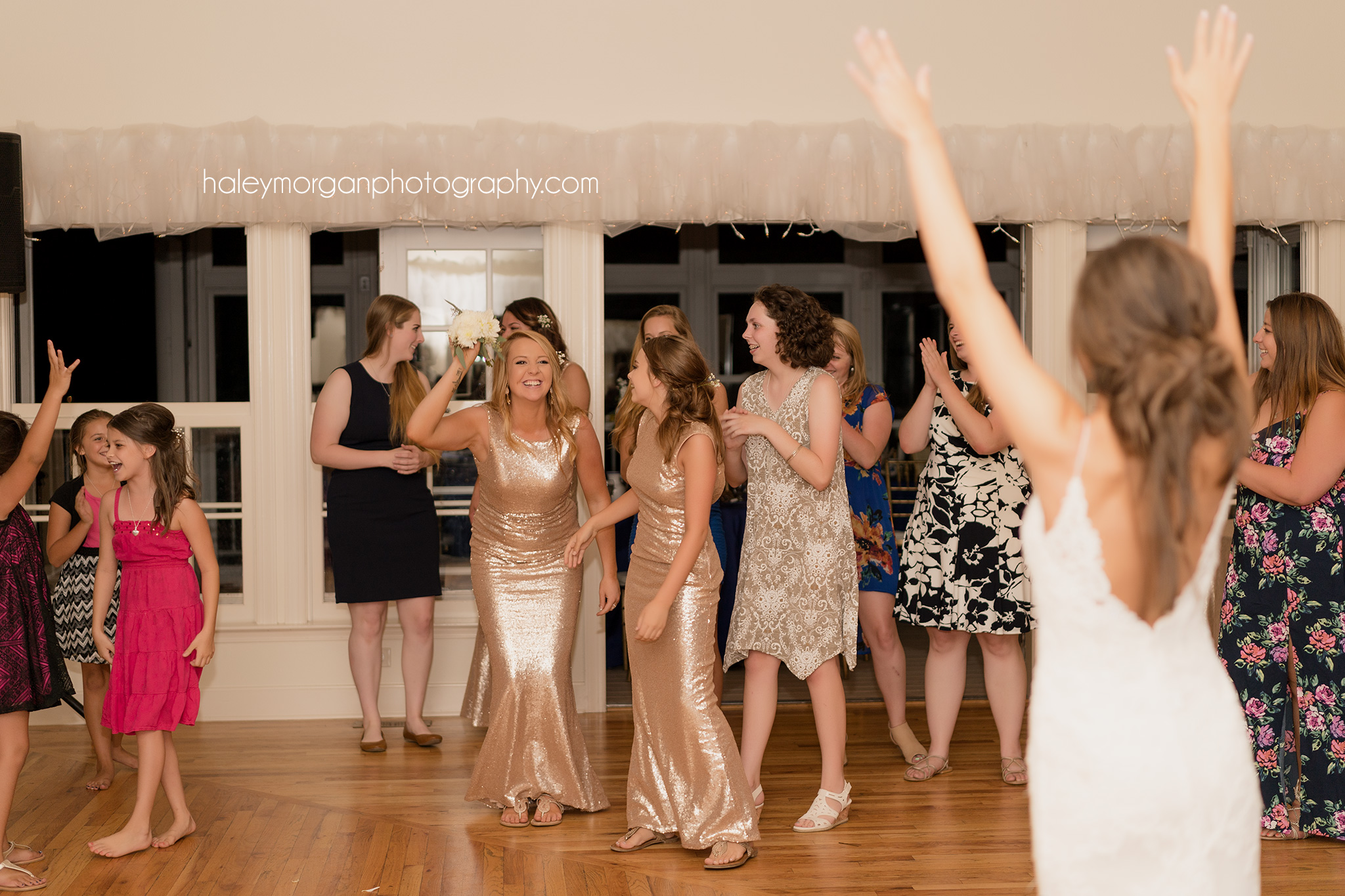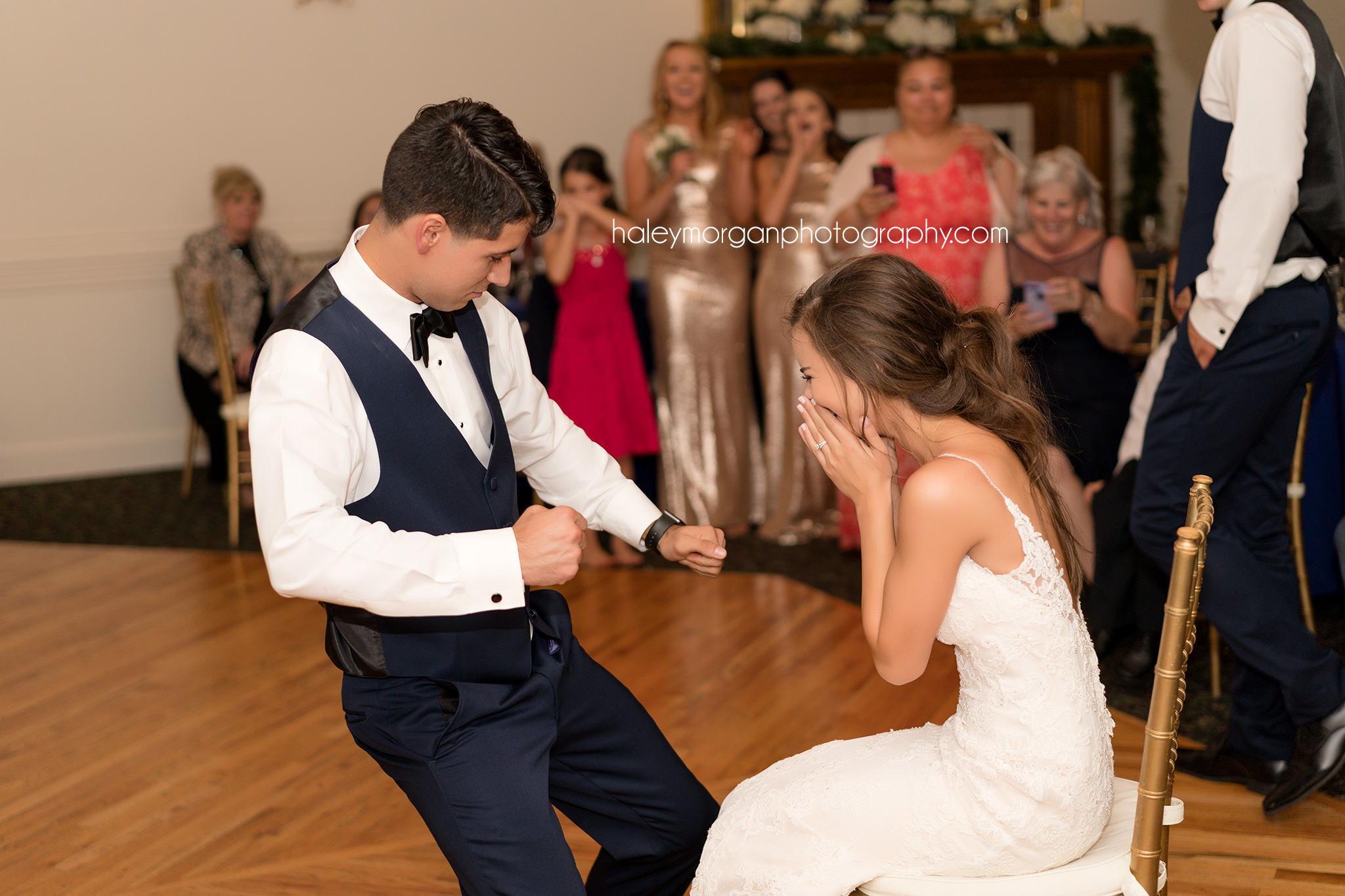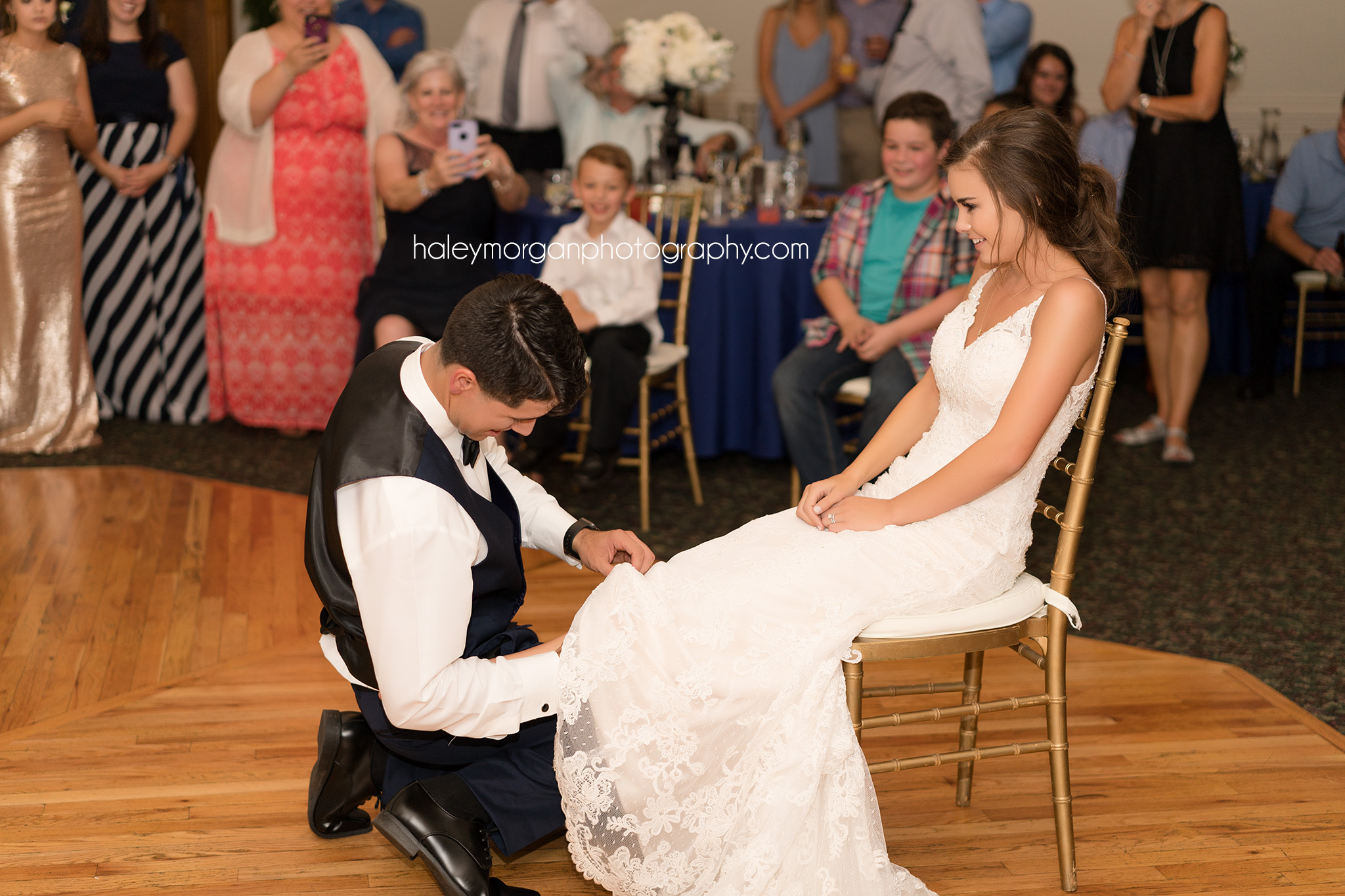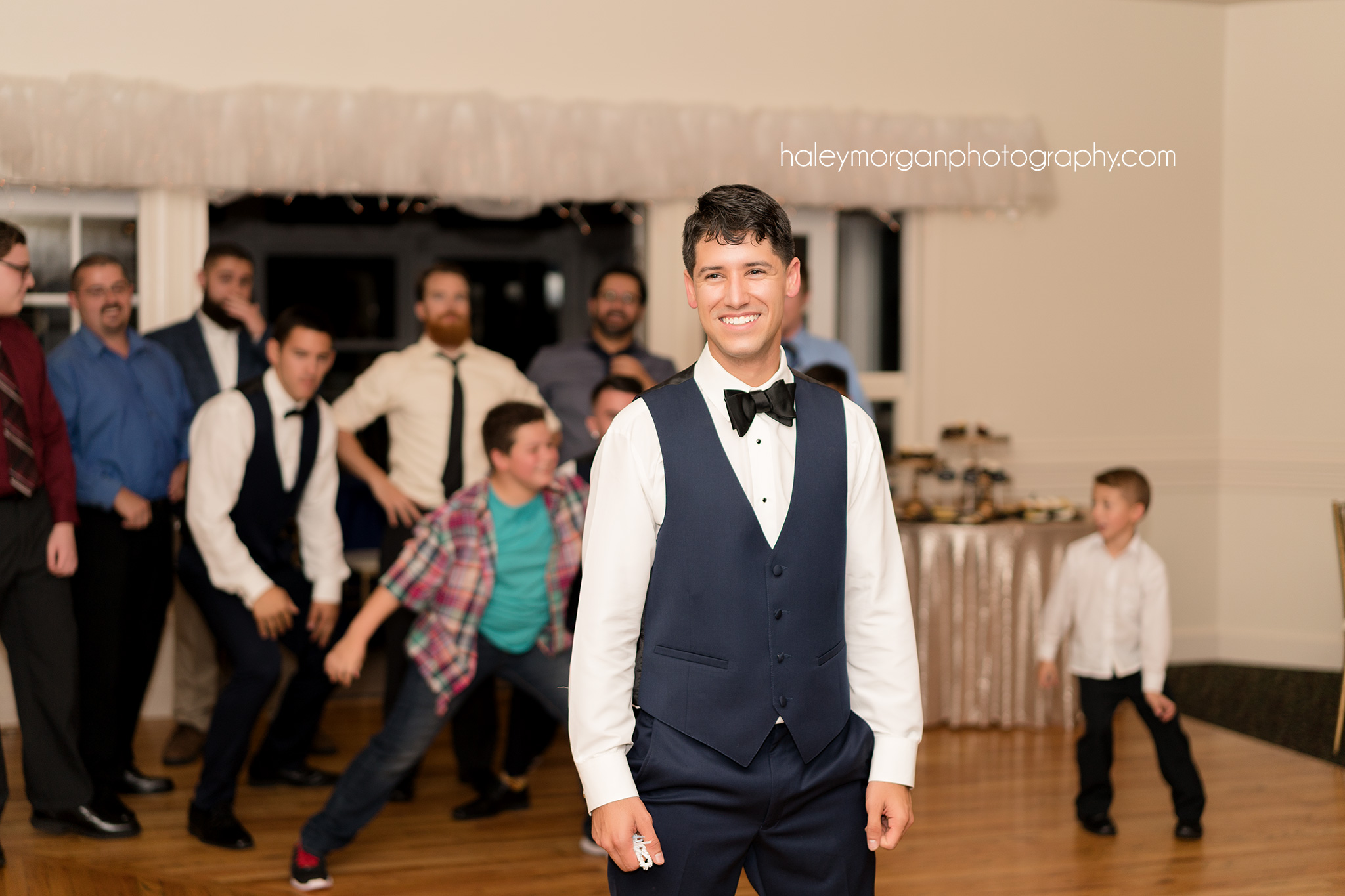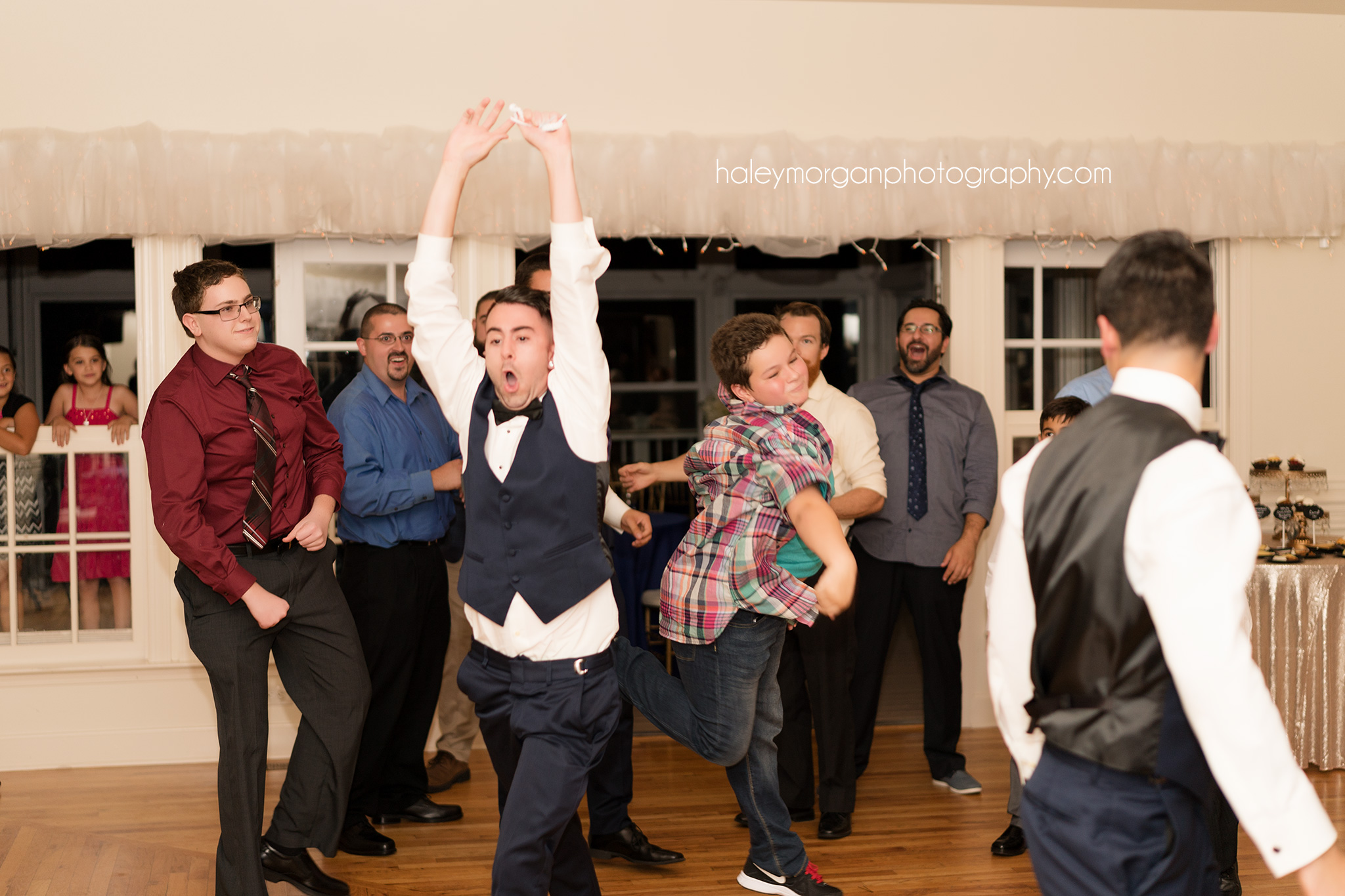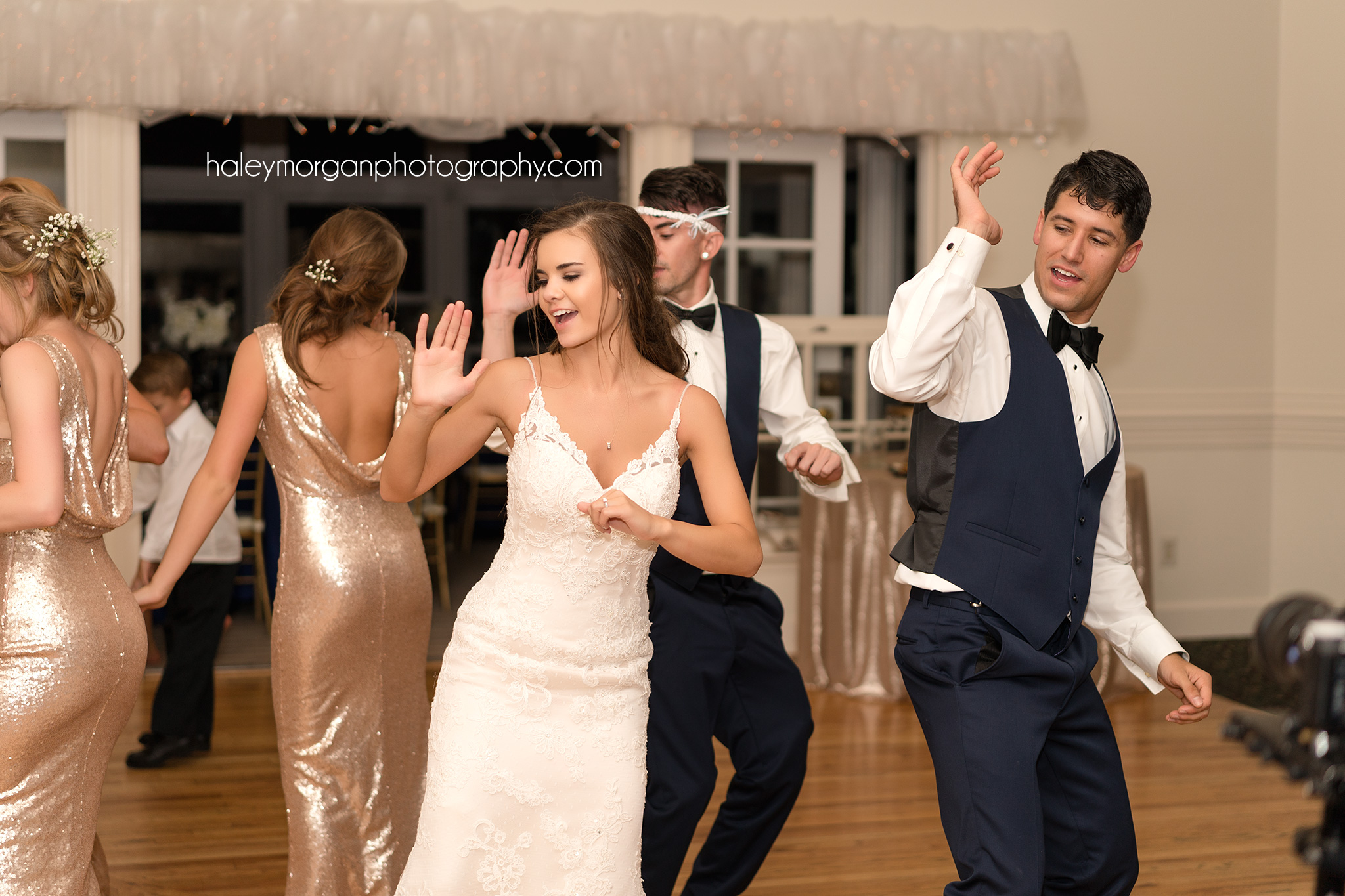 Fun little fact!! Kenton handmade this incredible wooden guest book! Such a beautiful idea! They're going to hang this up on their wall in there home 🙂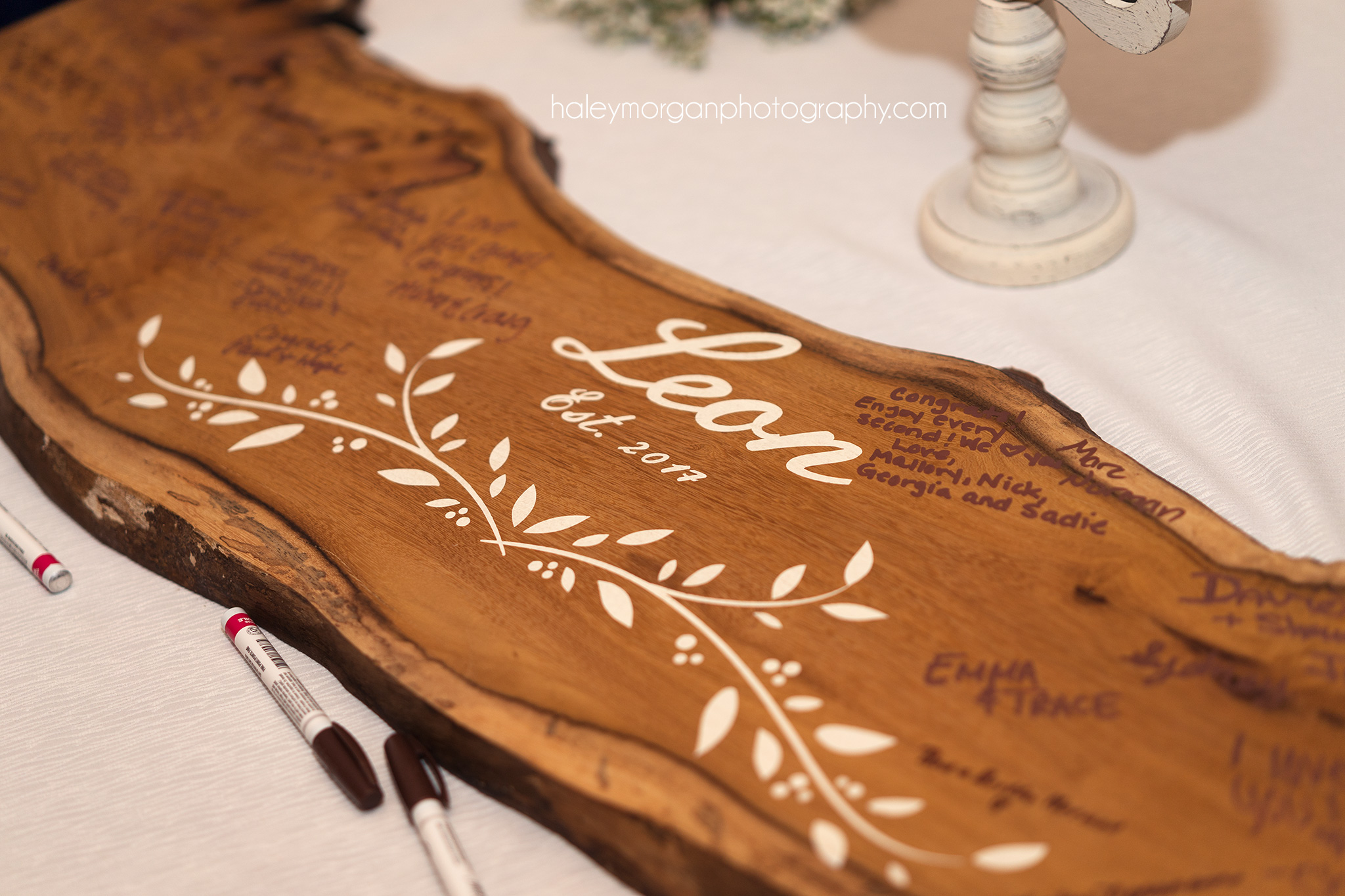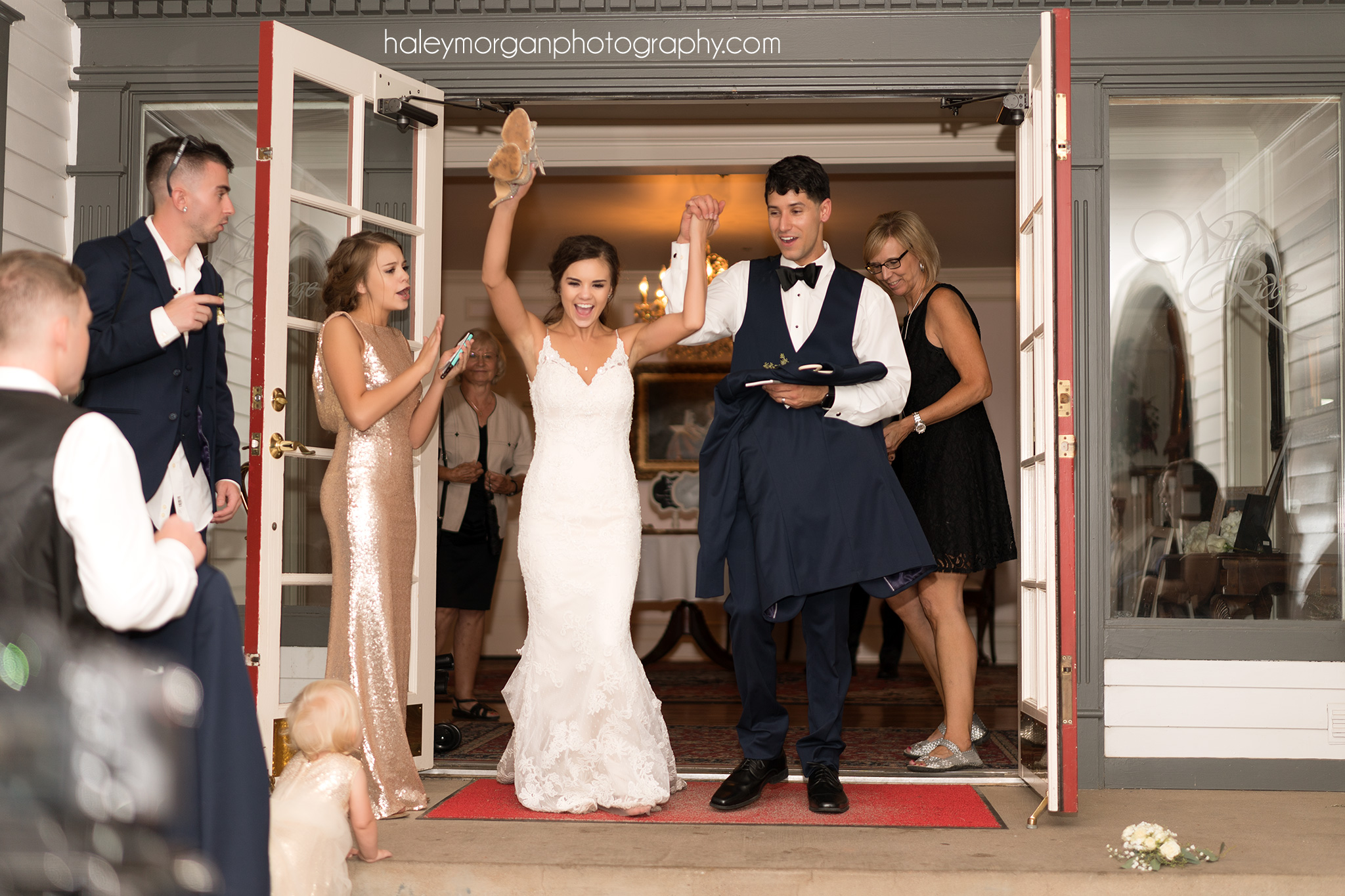 Like I said, I could go on and on about how incredible Kenton & Kelcie are but I'm just so happy to have met them. These images will forever hold a place in my heart. I just can't wait to photograph each milestone in their life from this day on. They have bright and blessed future to look forward to! I'm grateful to have been a part of their love story!
If you thought these images were stunning, wait until you see their wedding video filmed by my AMAZING videographer! See their wedding video HERE!
After Kenton & Kelcie's wedding, I wanted to do a stylized wedding shoot in the mountains. I've been wanting to do this for a long time and when I met these two, it was evident to me that they would be the PERFECT couple to do this with. And it was my way of blessing them with another incredible experience. It was SO fun traveling up to the mountains together to Brainard Lake, Colorado. We got to talk about life, their wedding, the future, and everything in between! It was seriously so much fun. When we got there, I think we were all taken back by the beauty of Colorado. It was absolutely stunning beyond words!
This entire shoot at Braindard Lake, Colorado was made possible by my sweet friend and wedding planner: Mila Gates with Belle Du Jour and Plank & Pearl who provided the beautiful decor!
She helped bring all of the details together to make this stylized wedding possible with the goal to hopefully get published! And because we are trying to get this shoot published, I will be creating a separate blog post about this! For now though, I wanted to share a handful of these images within this blog post because I know how much these photos mean to Kenton & Kelcie!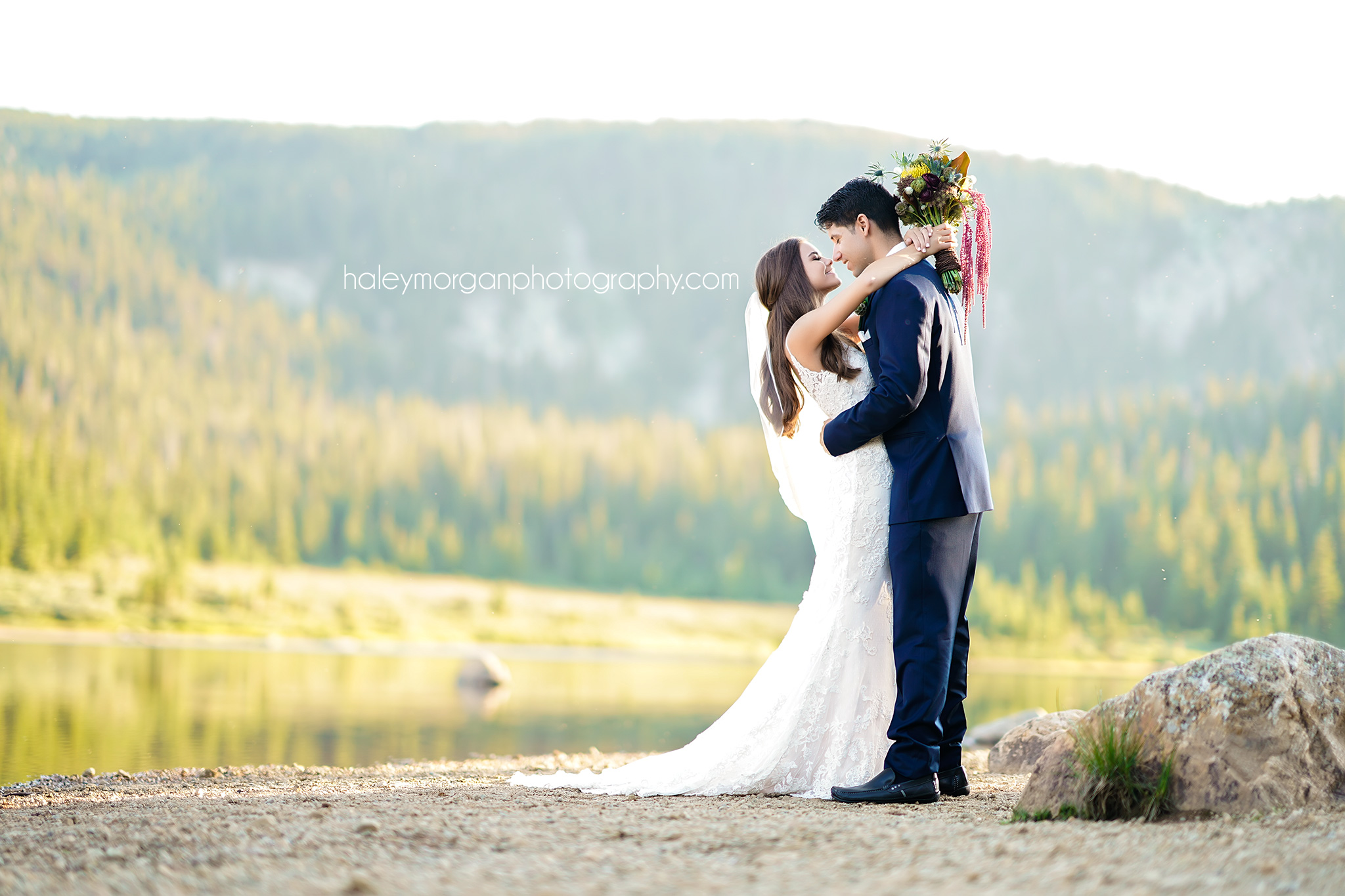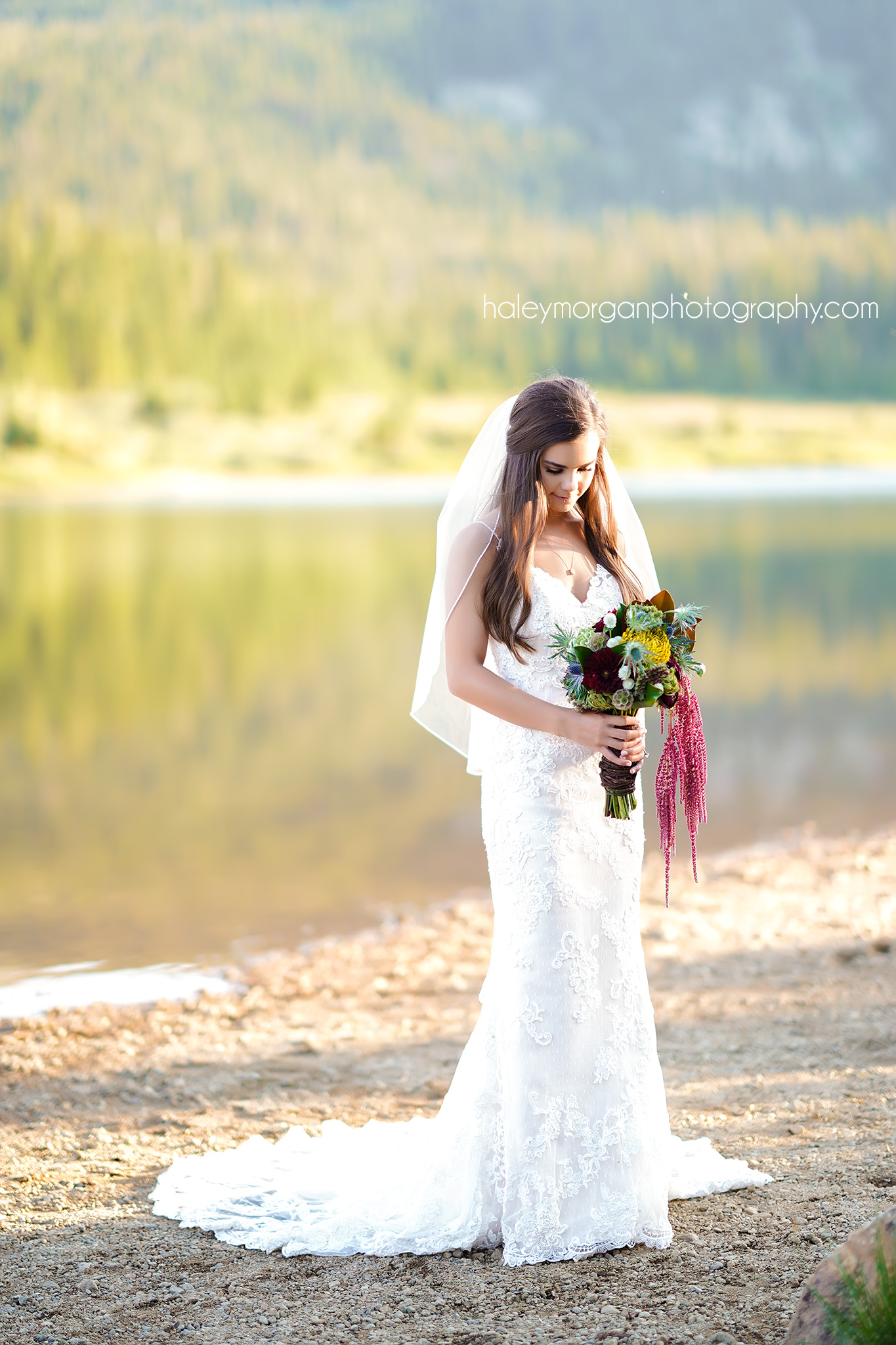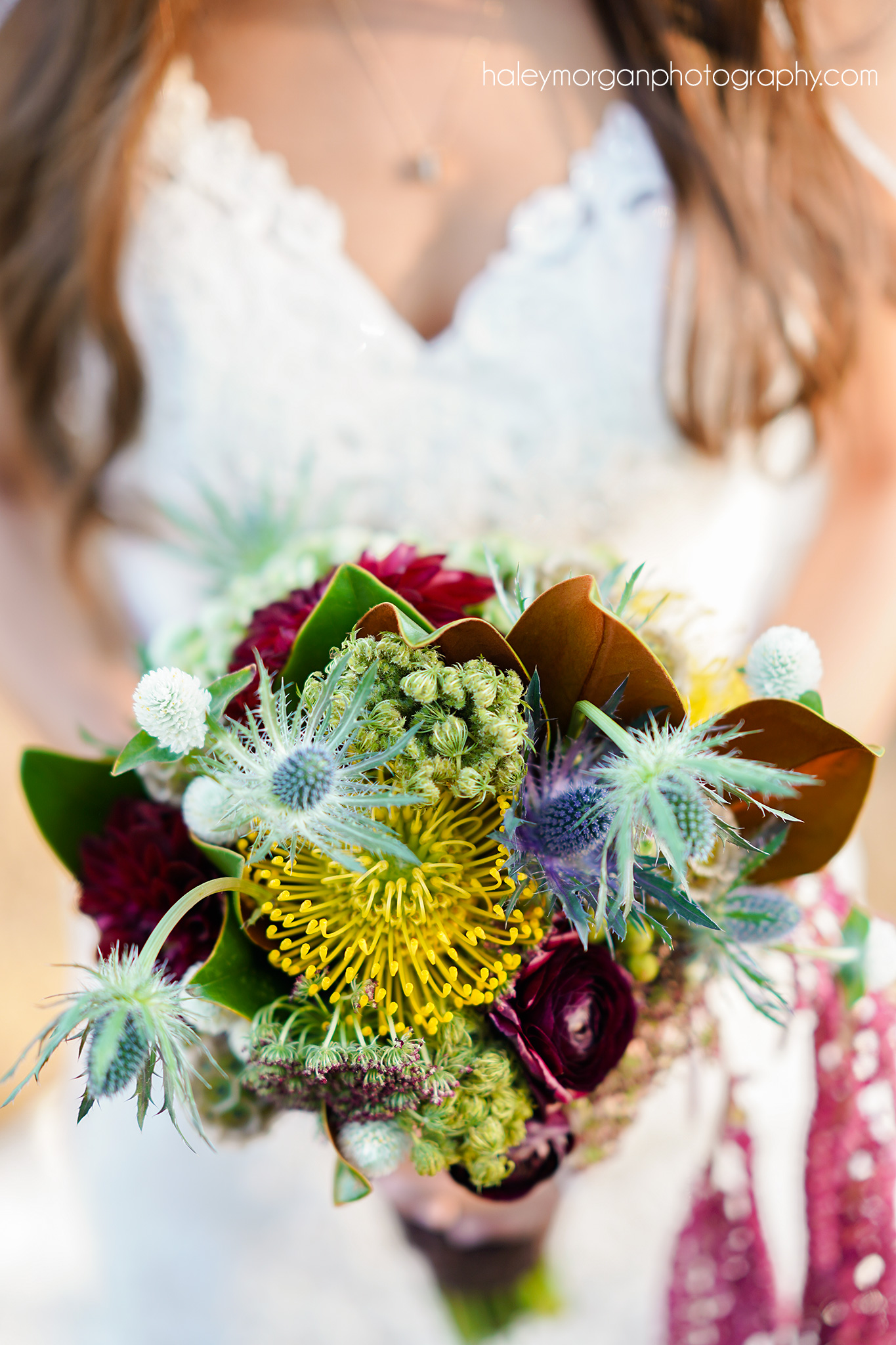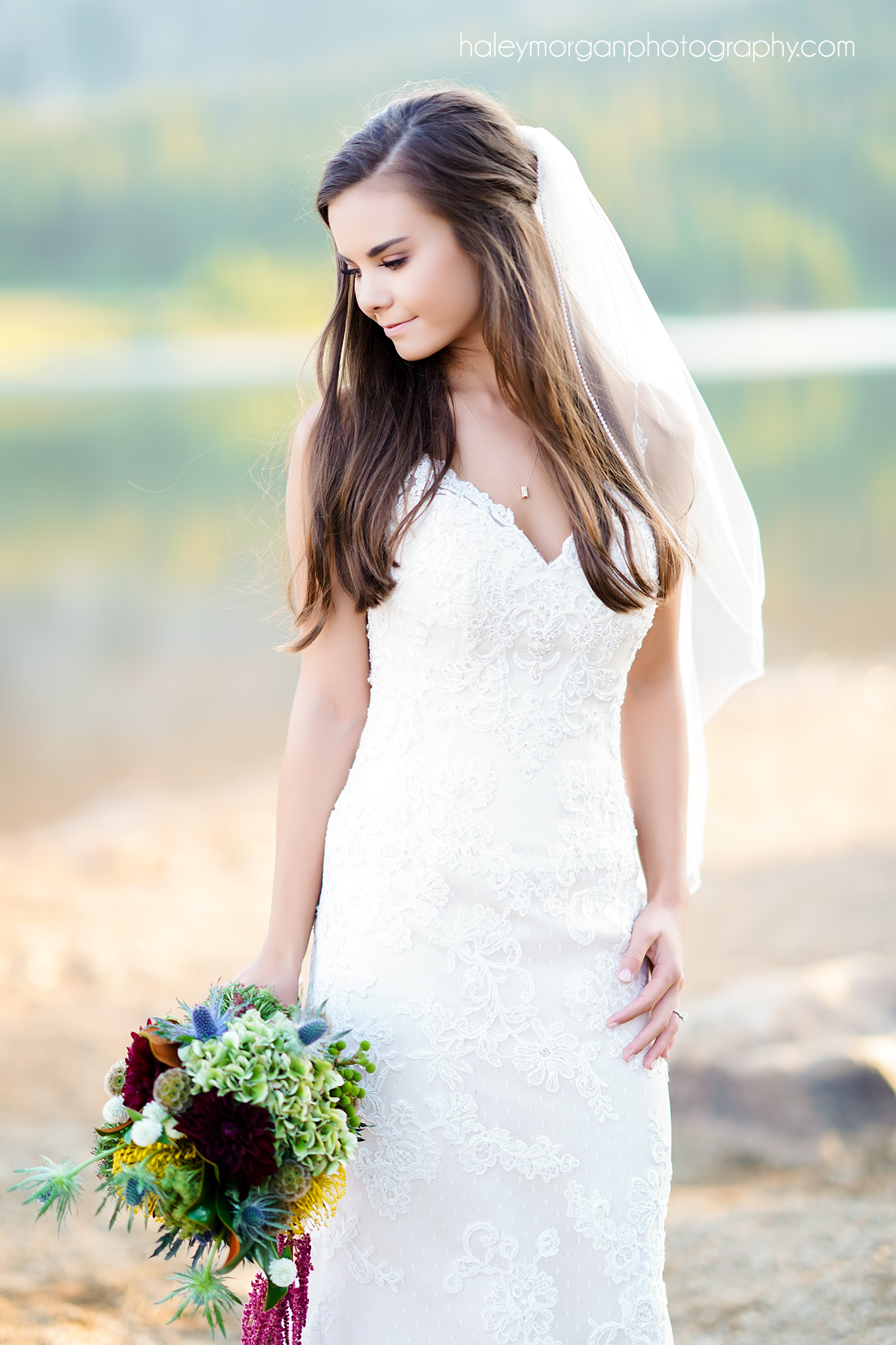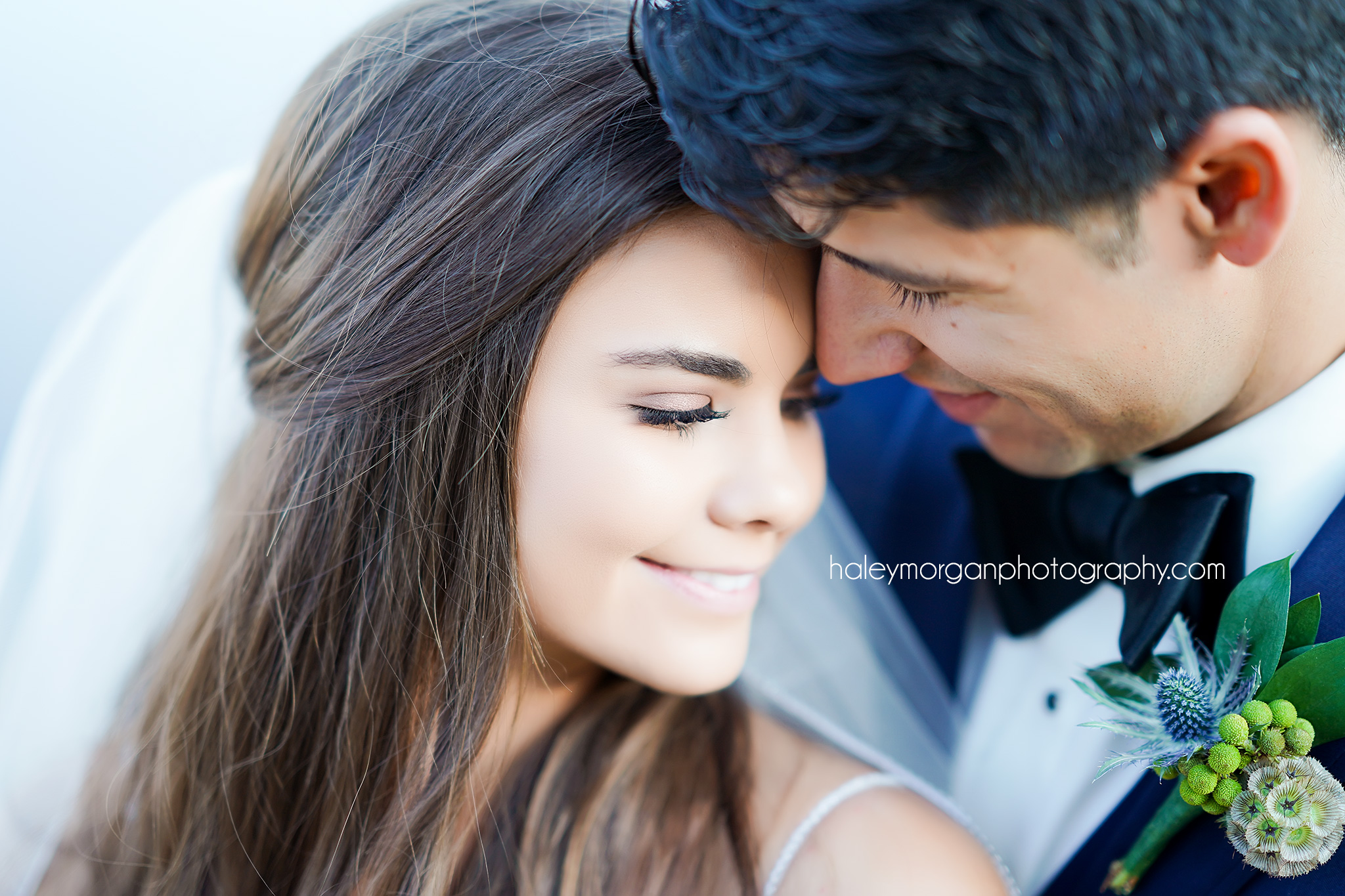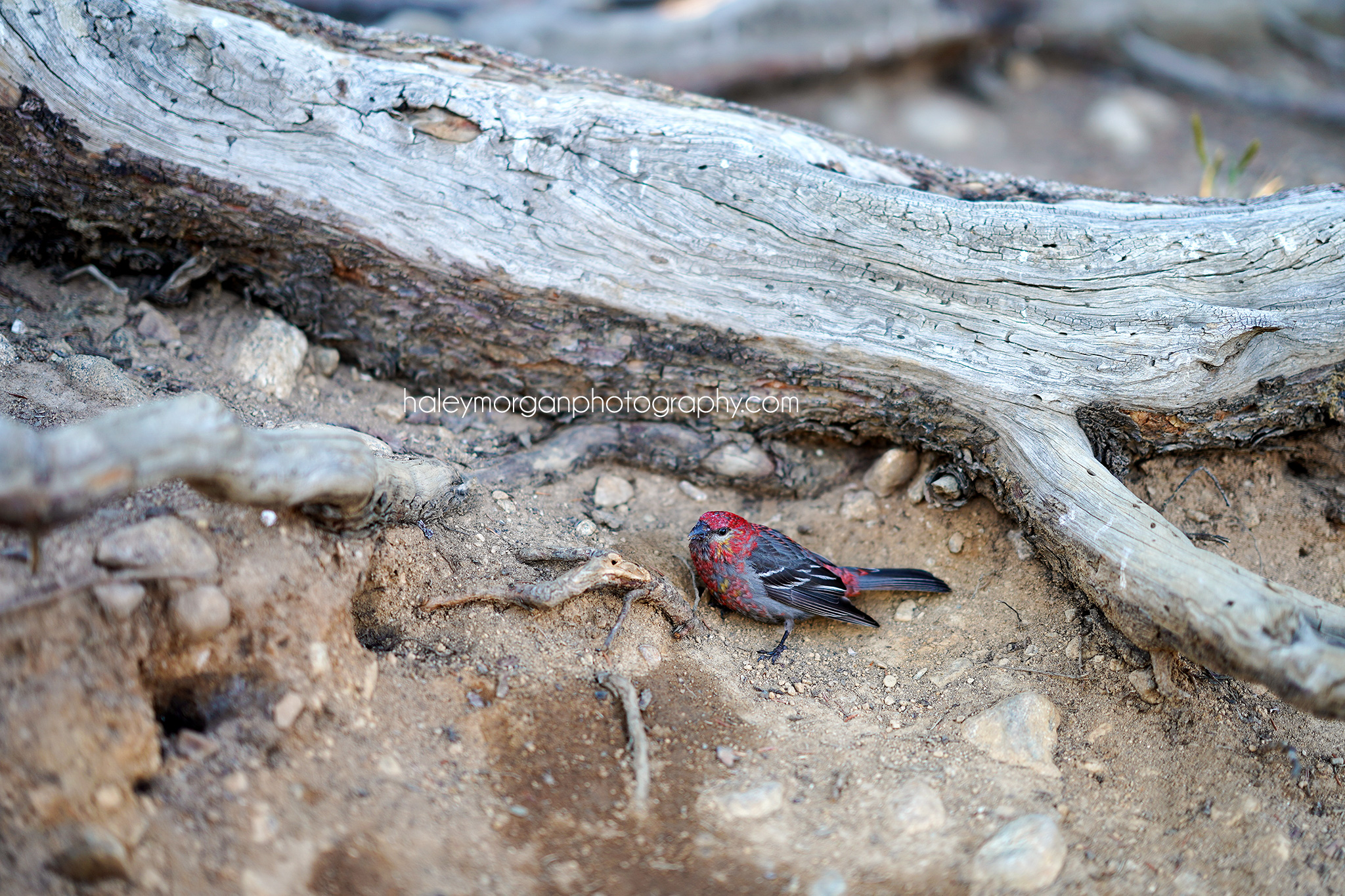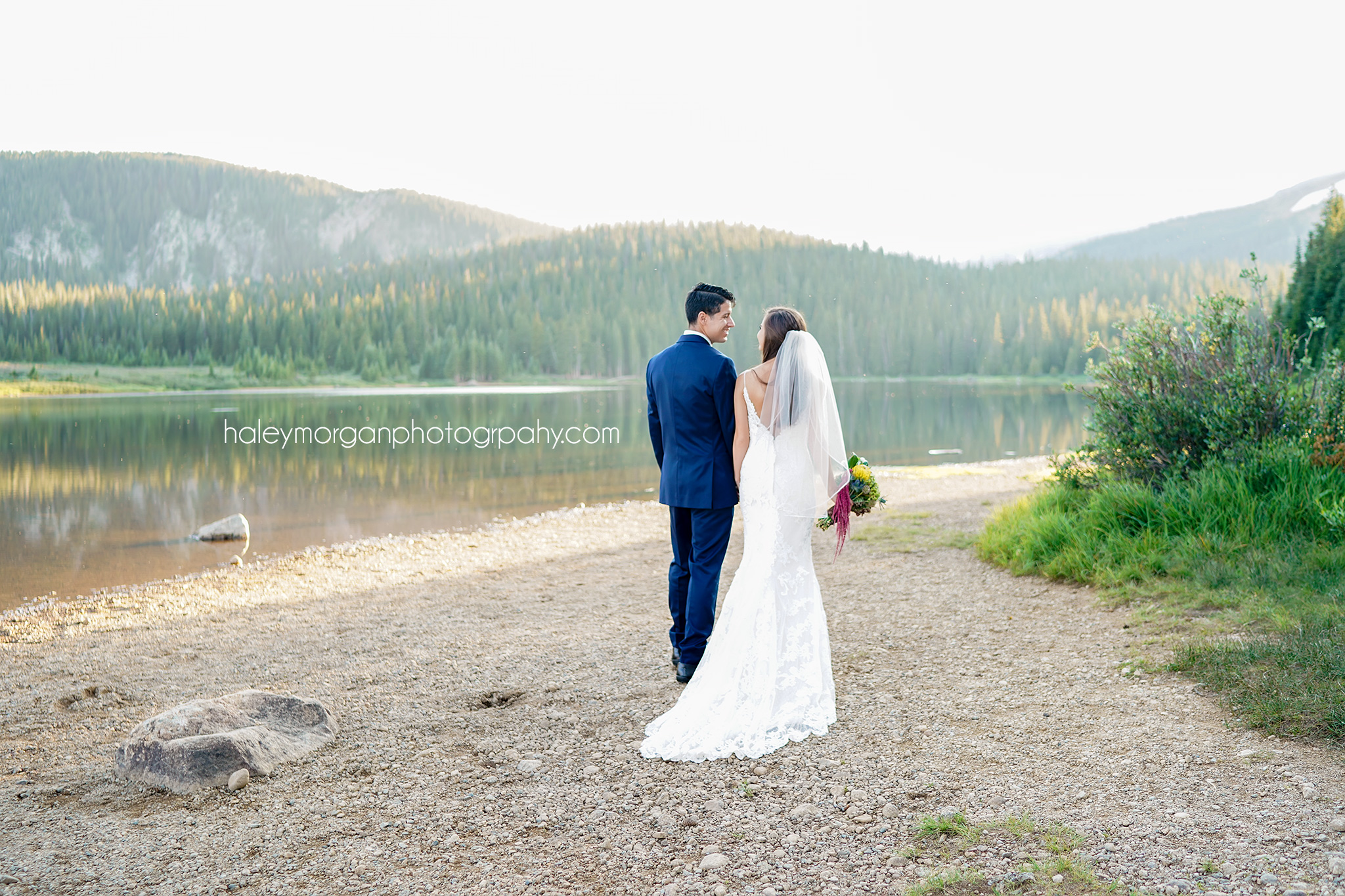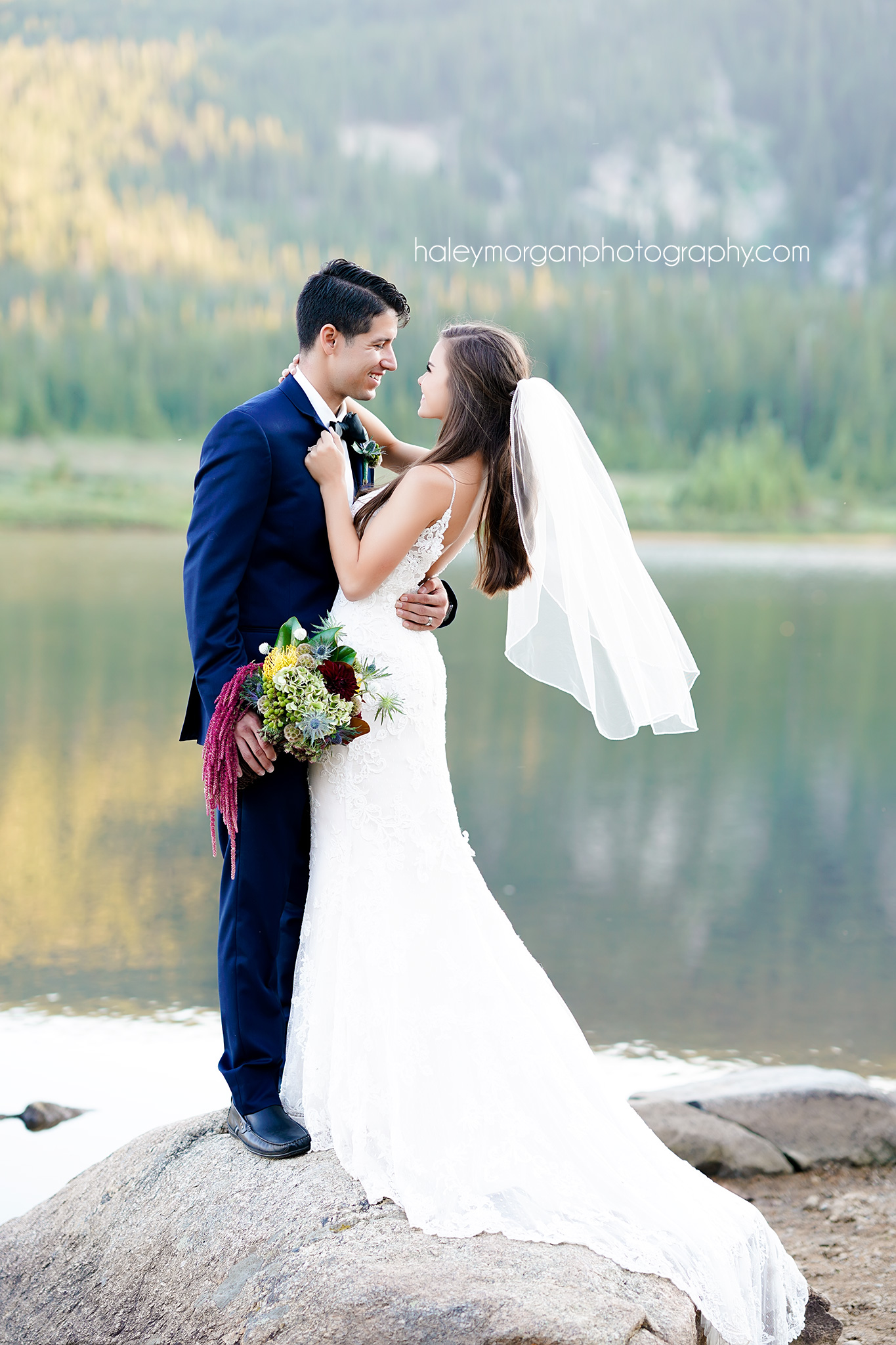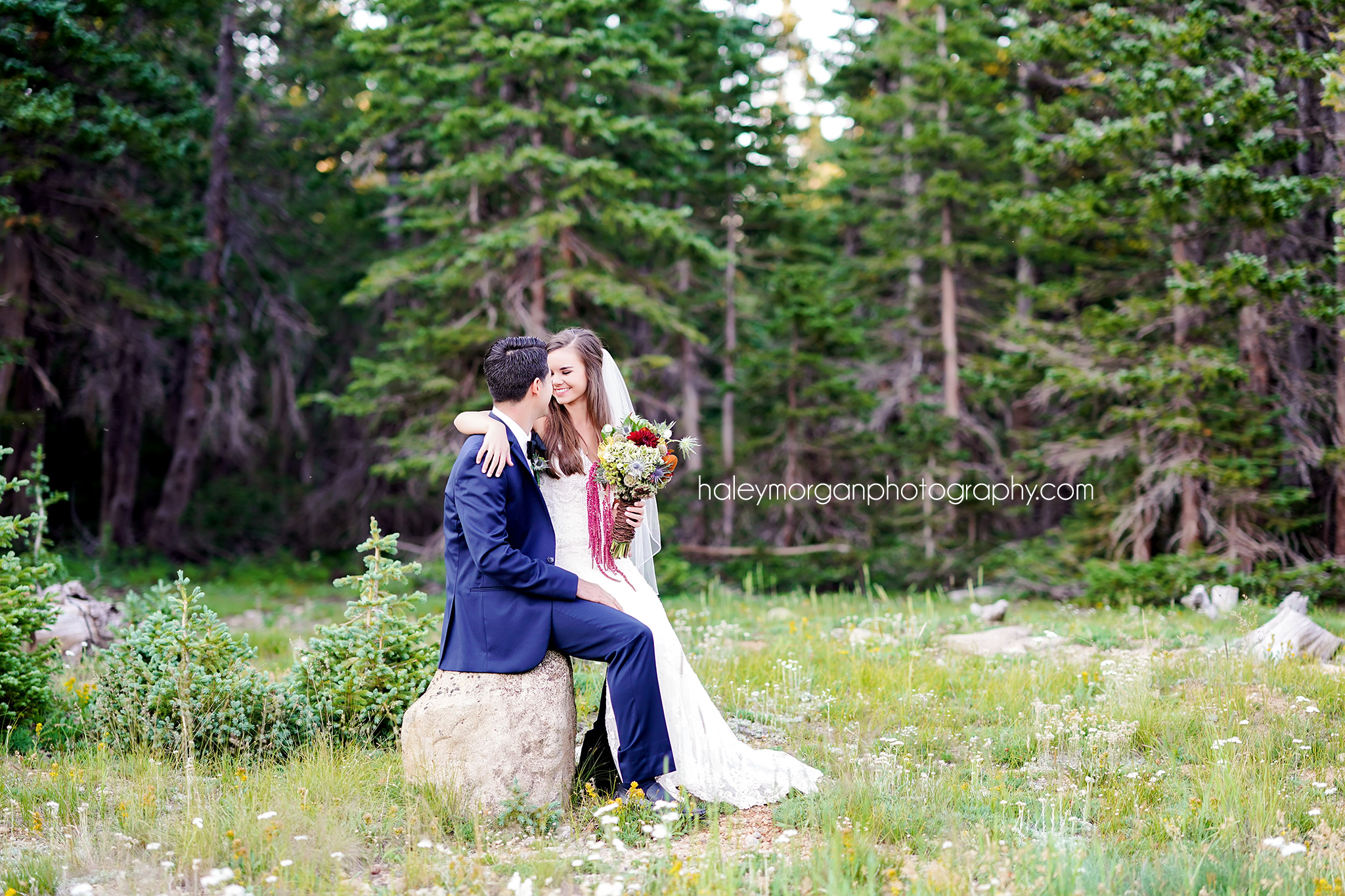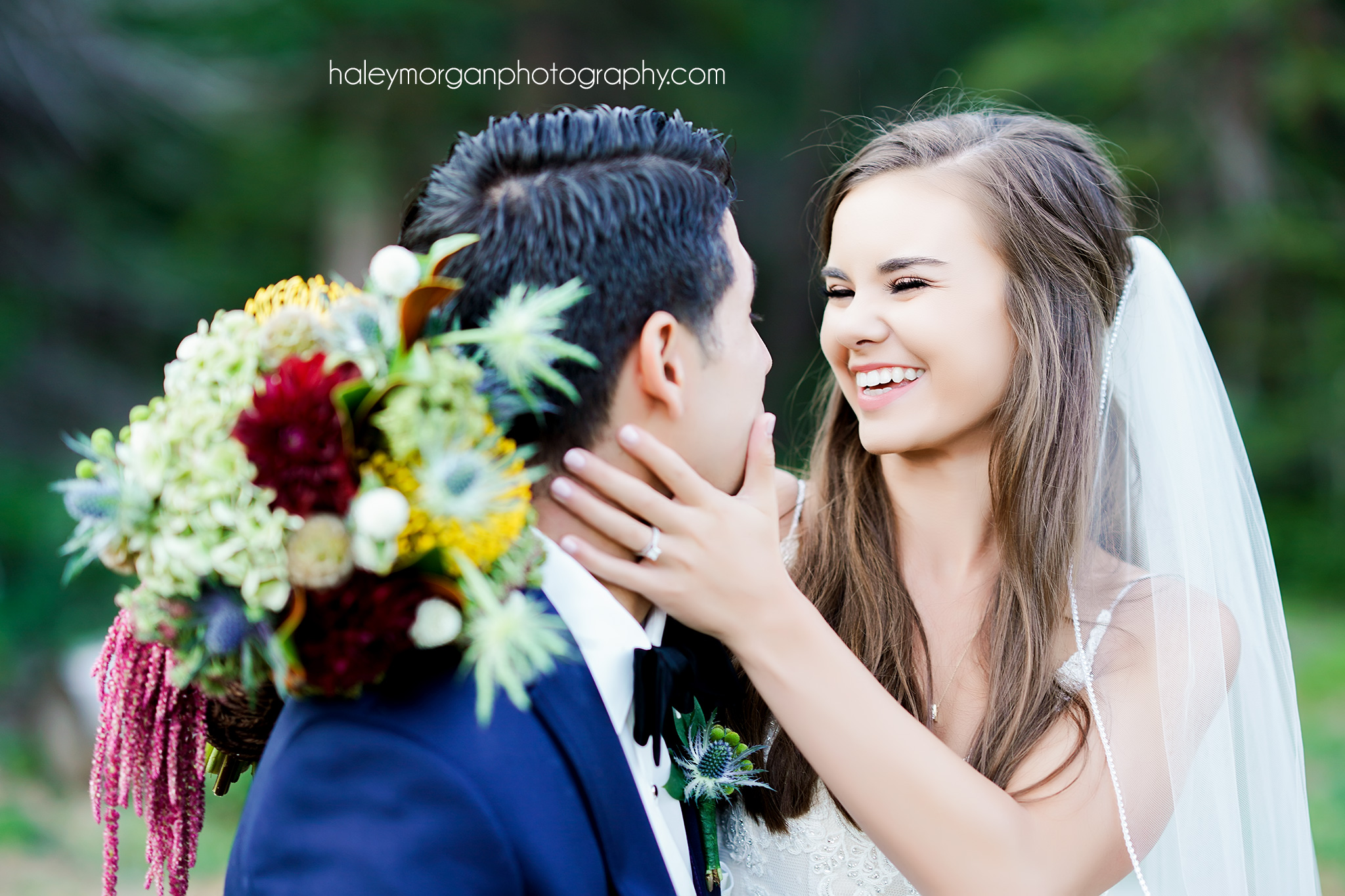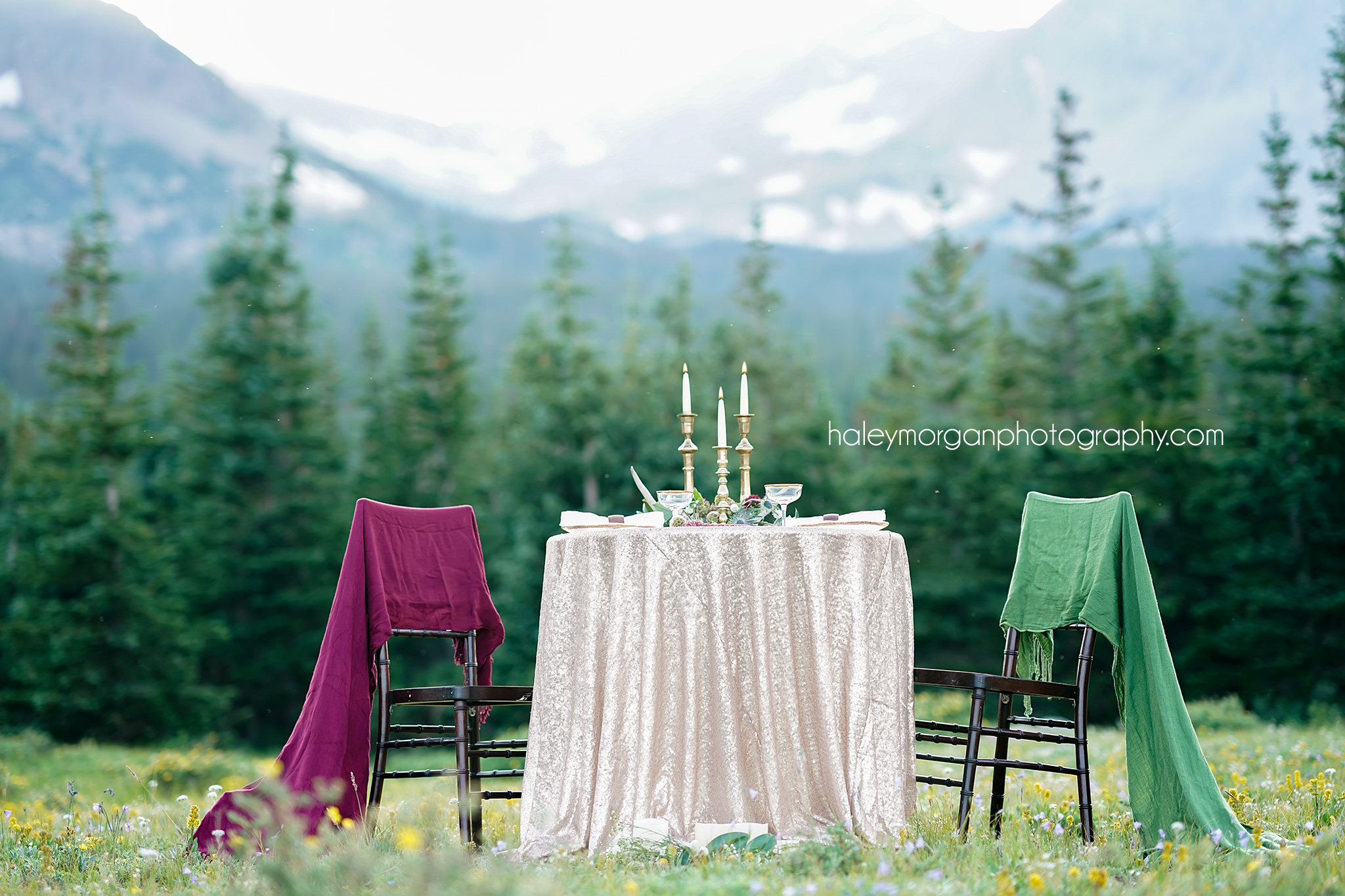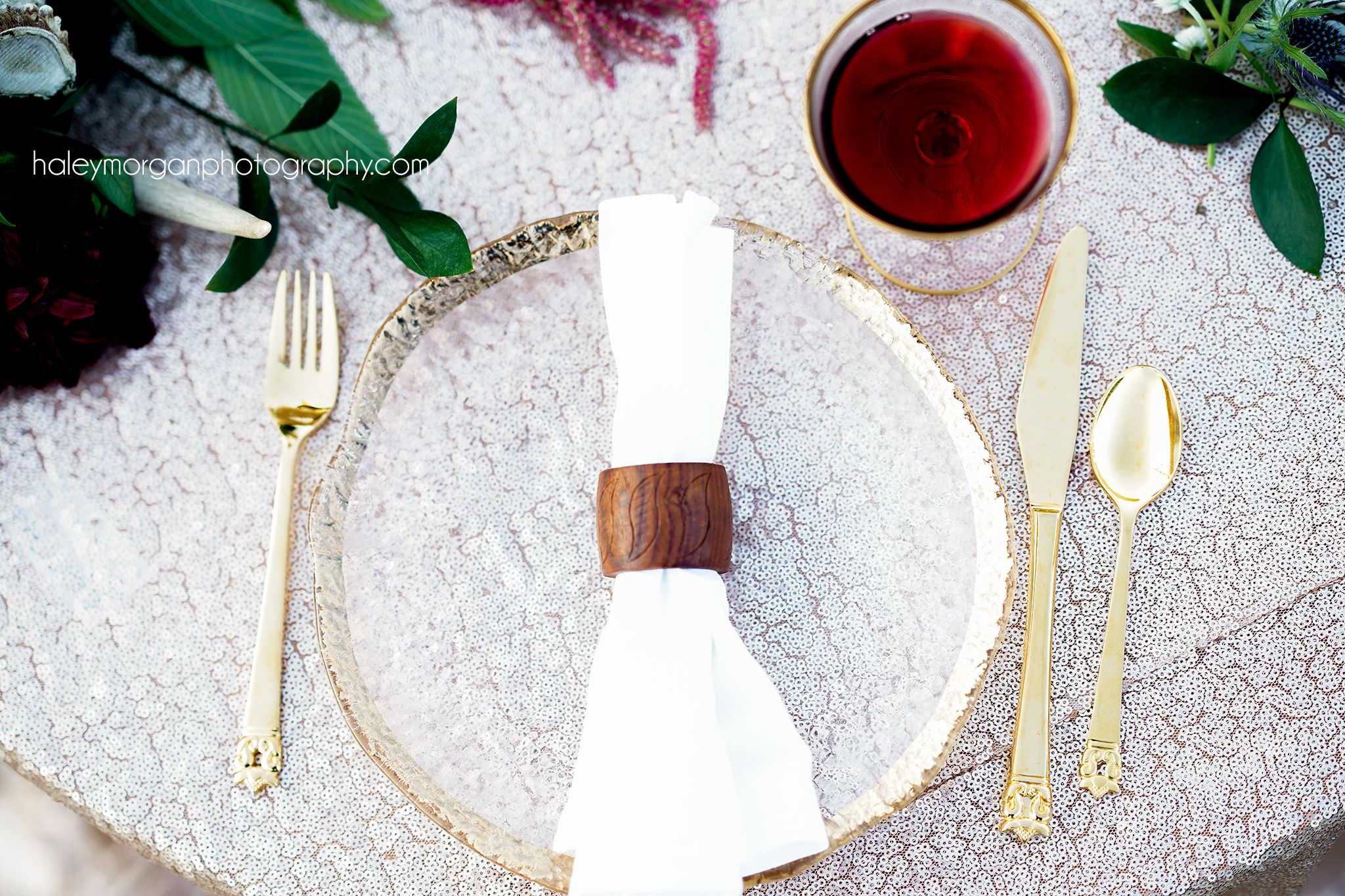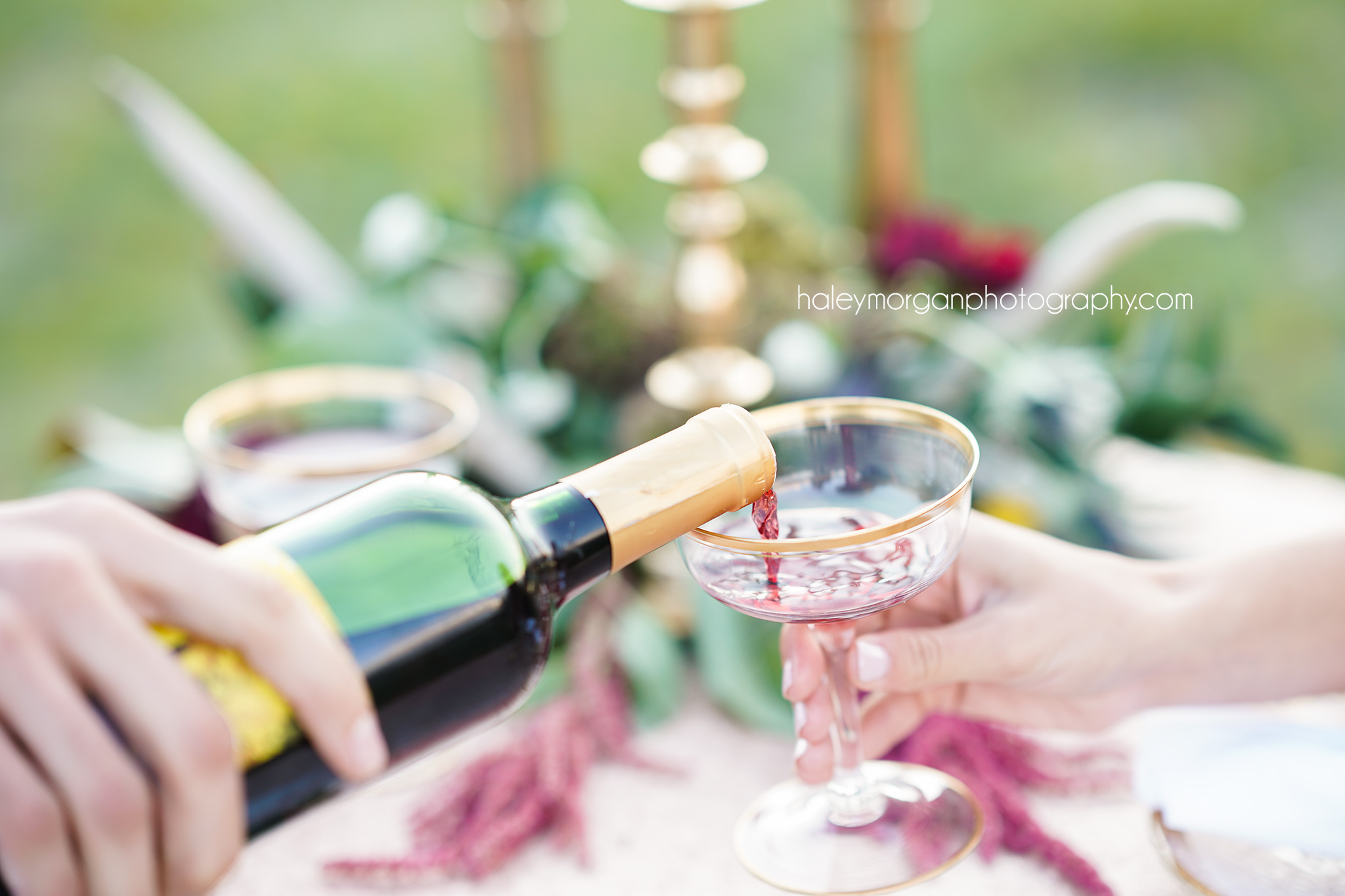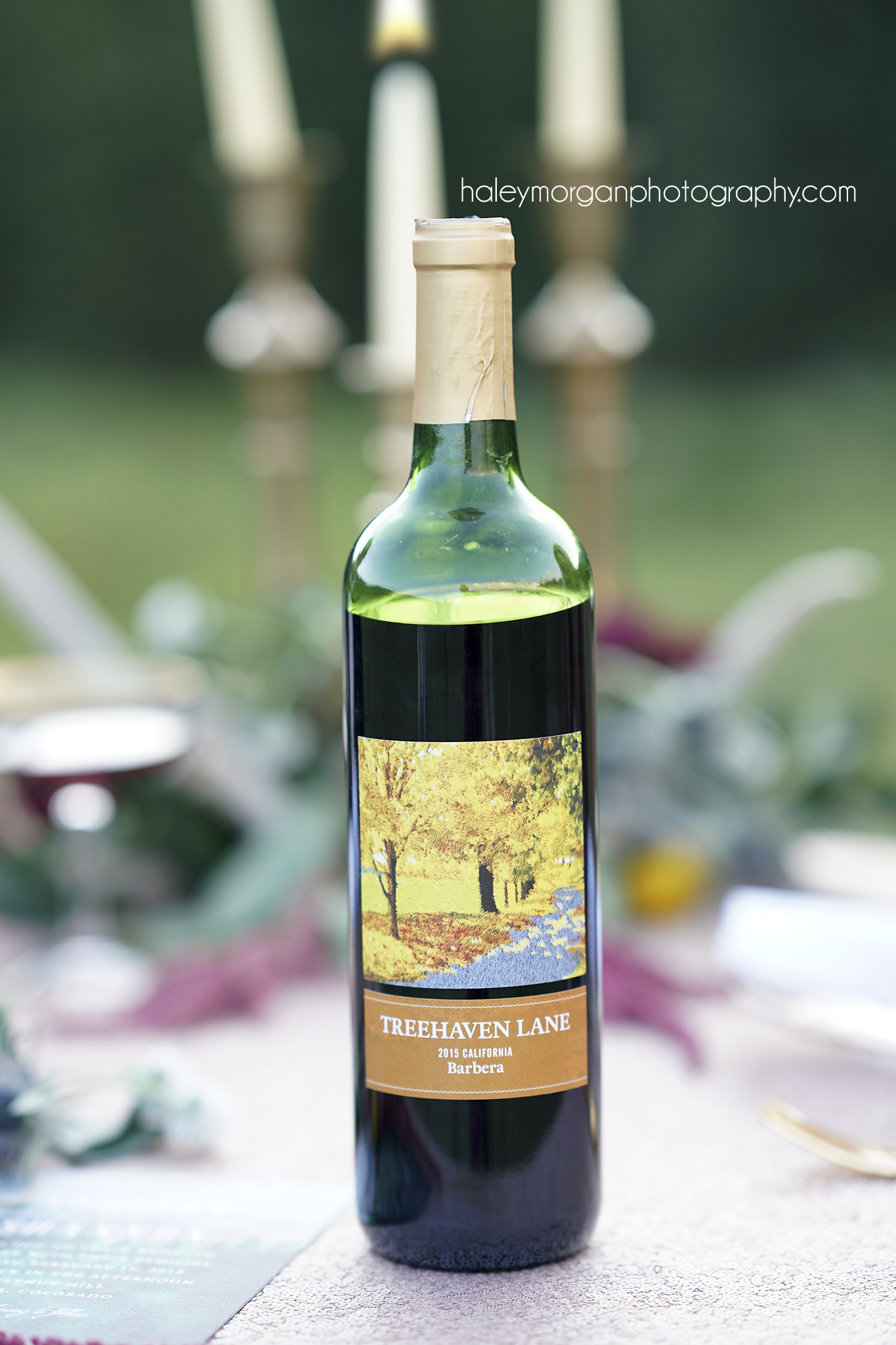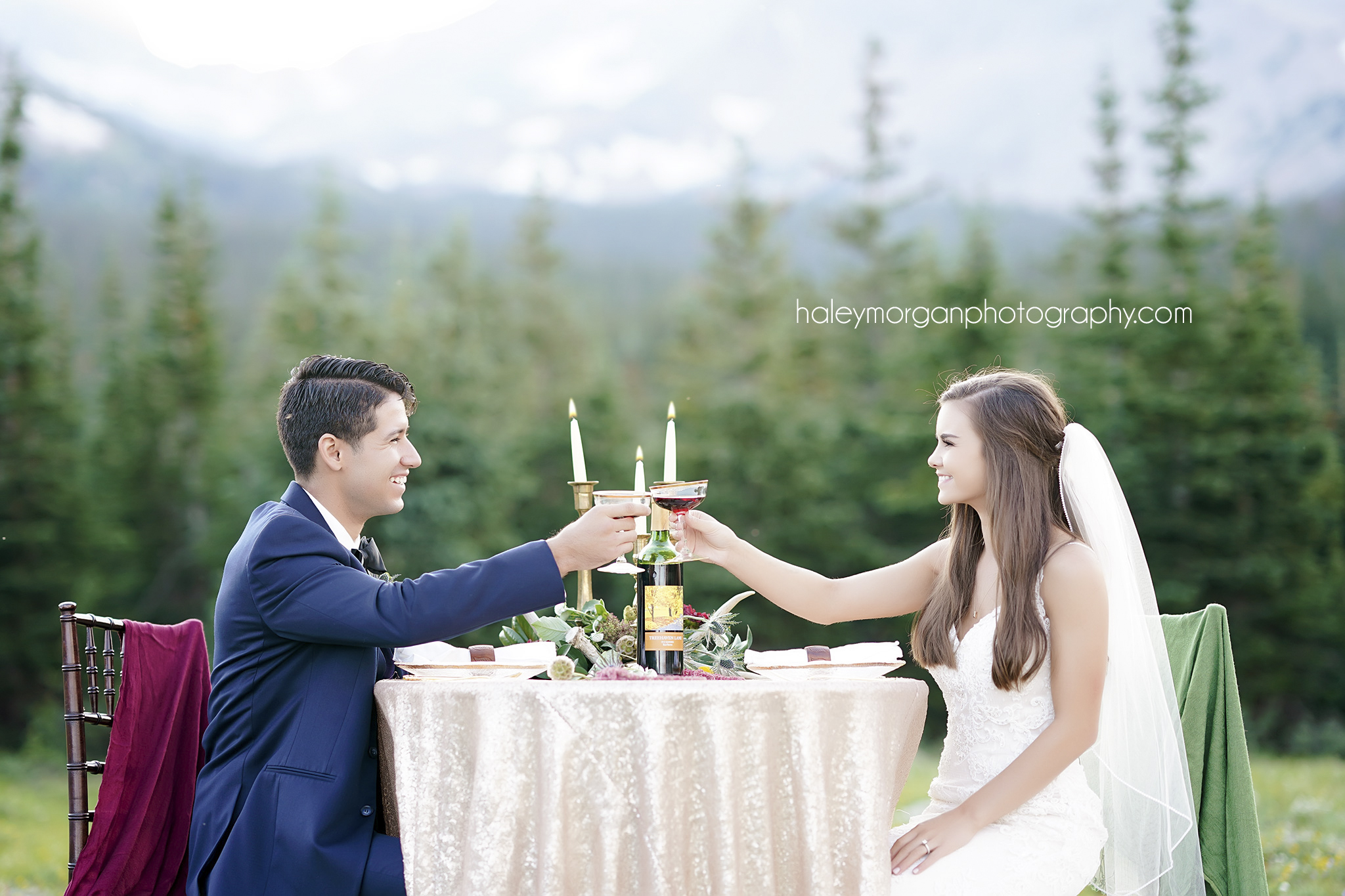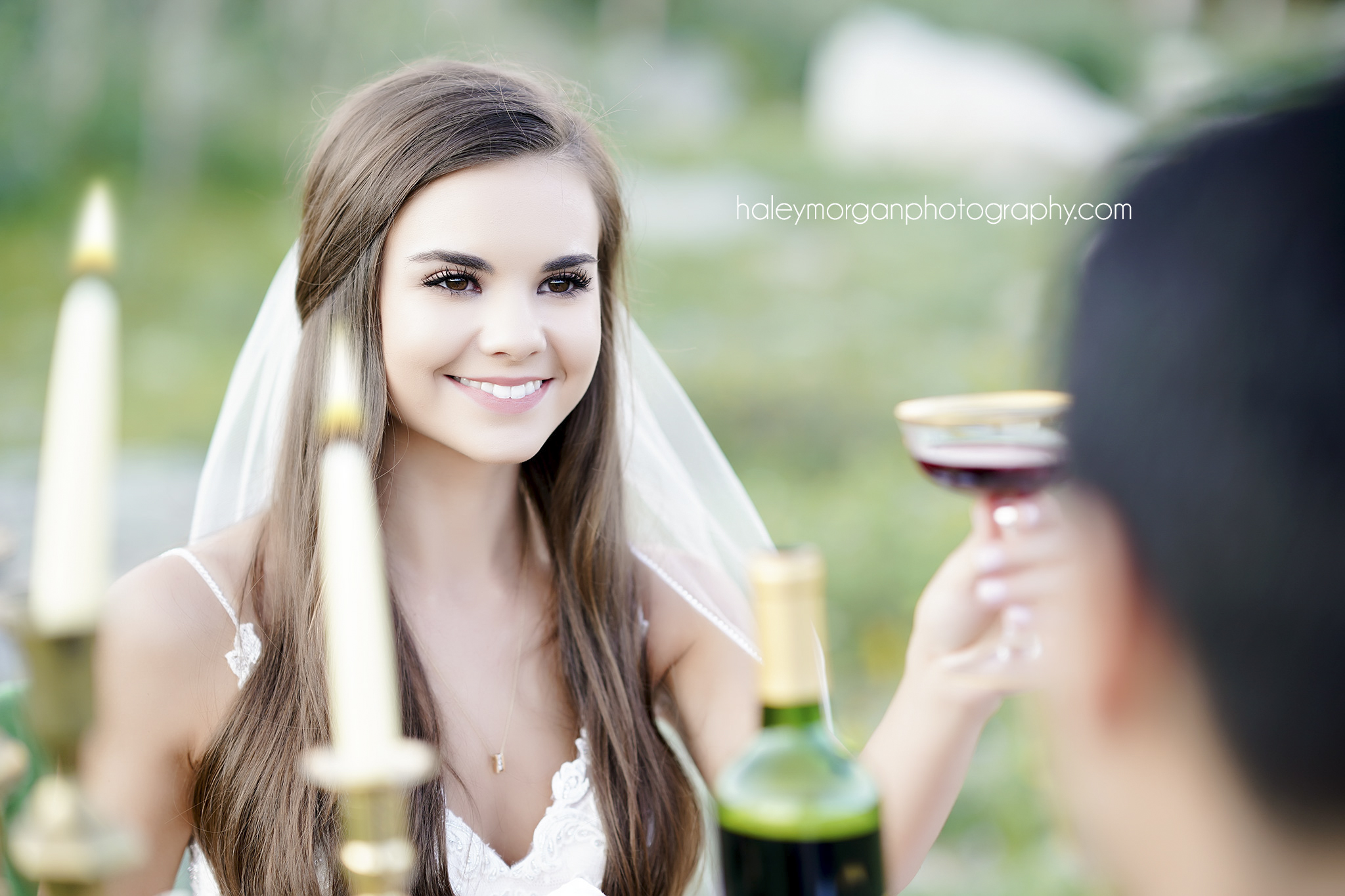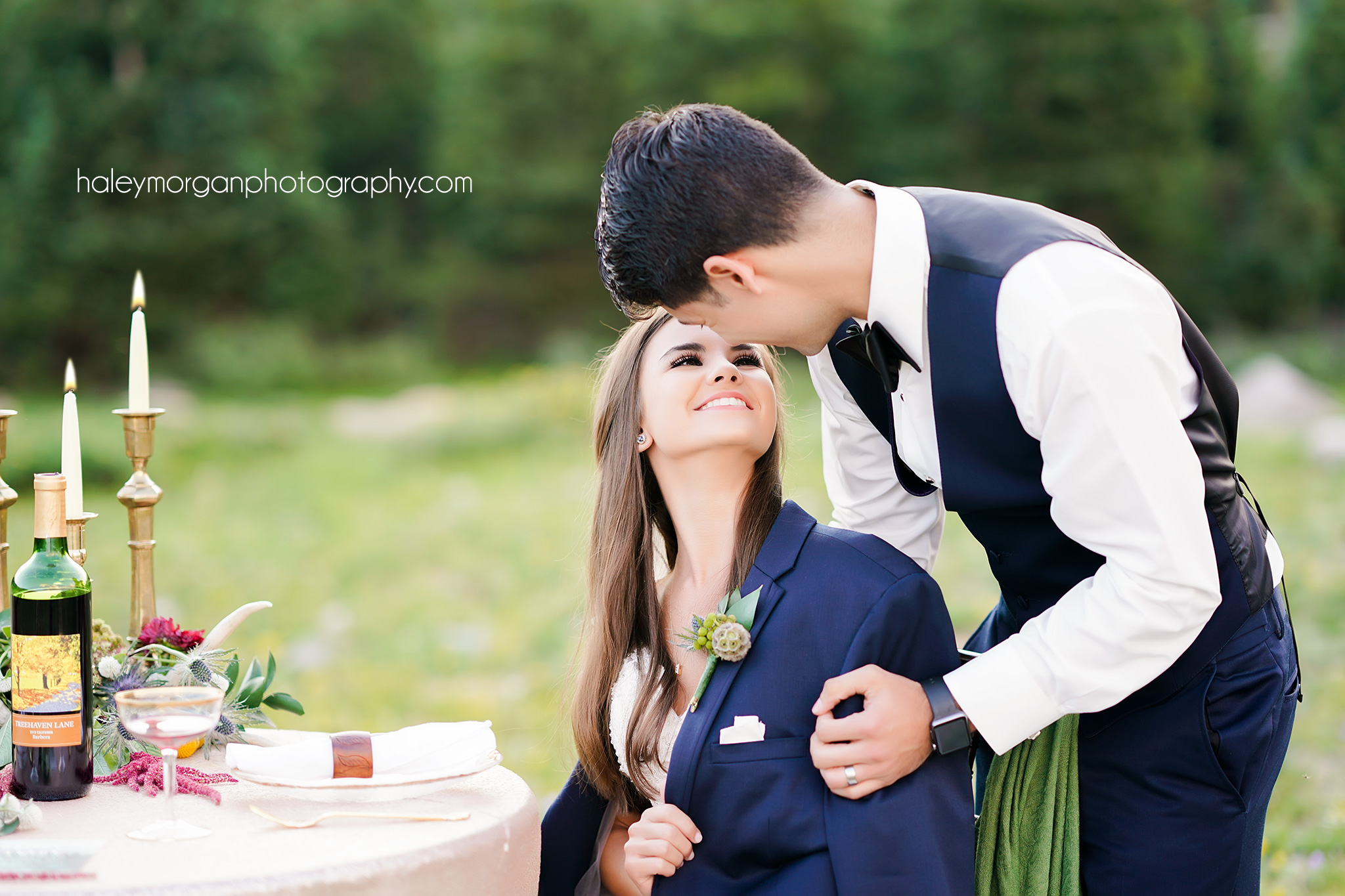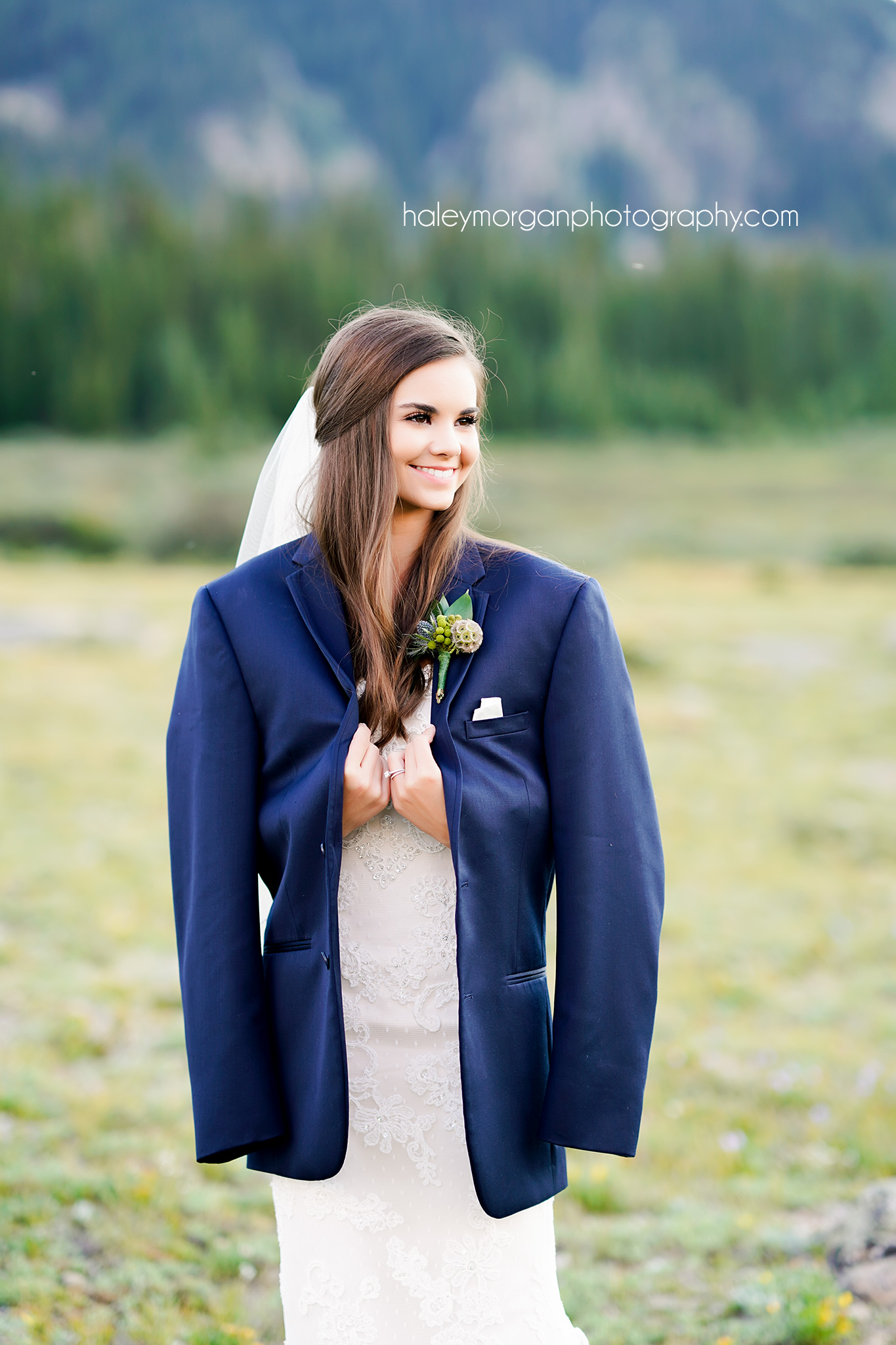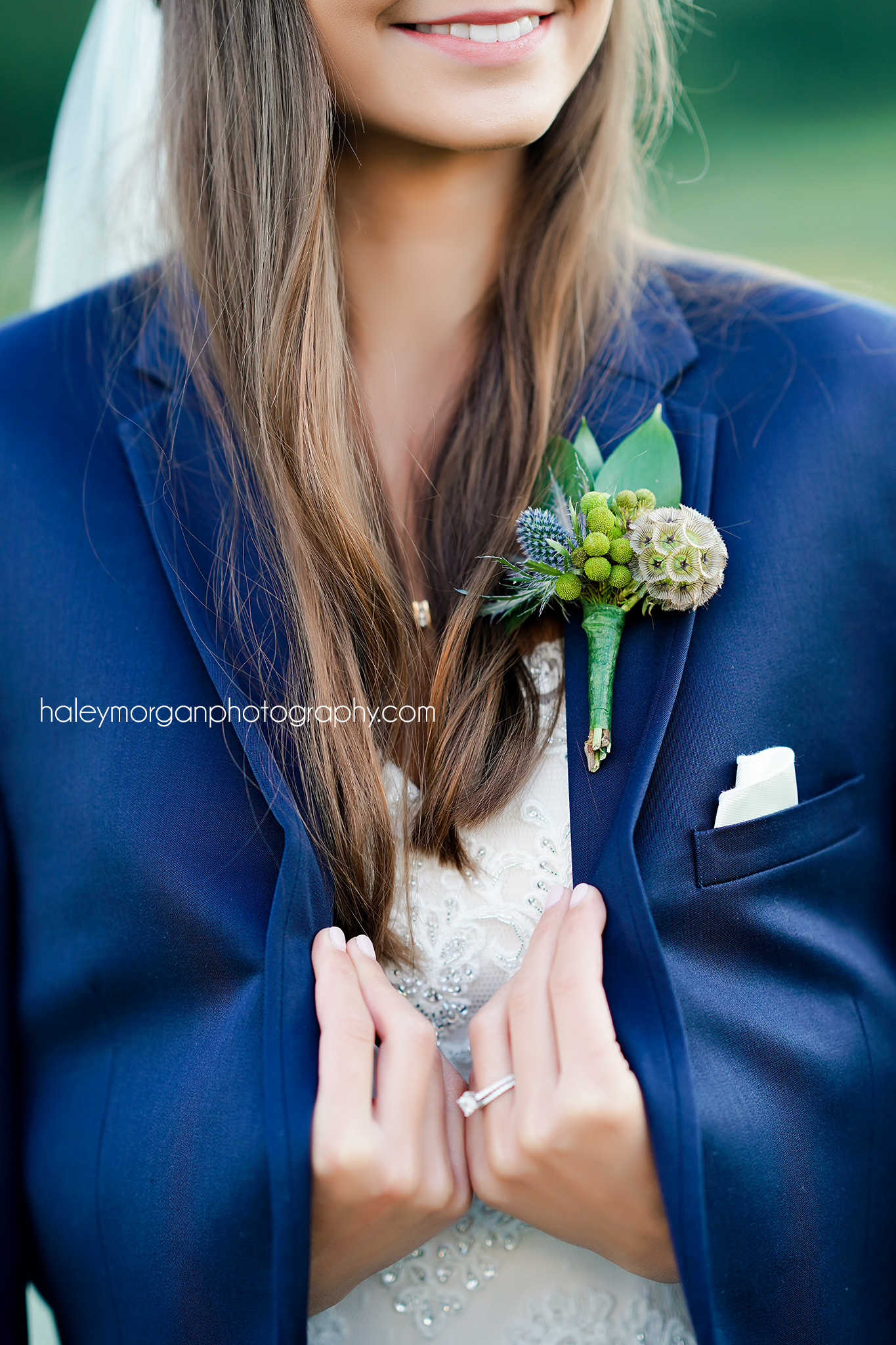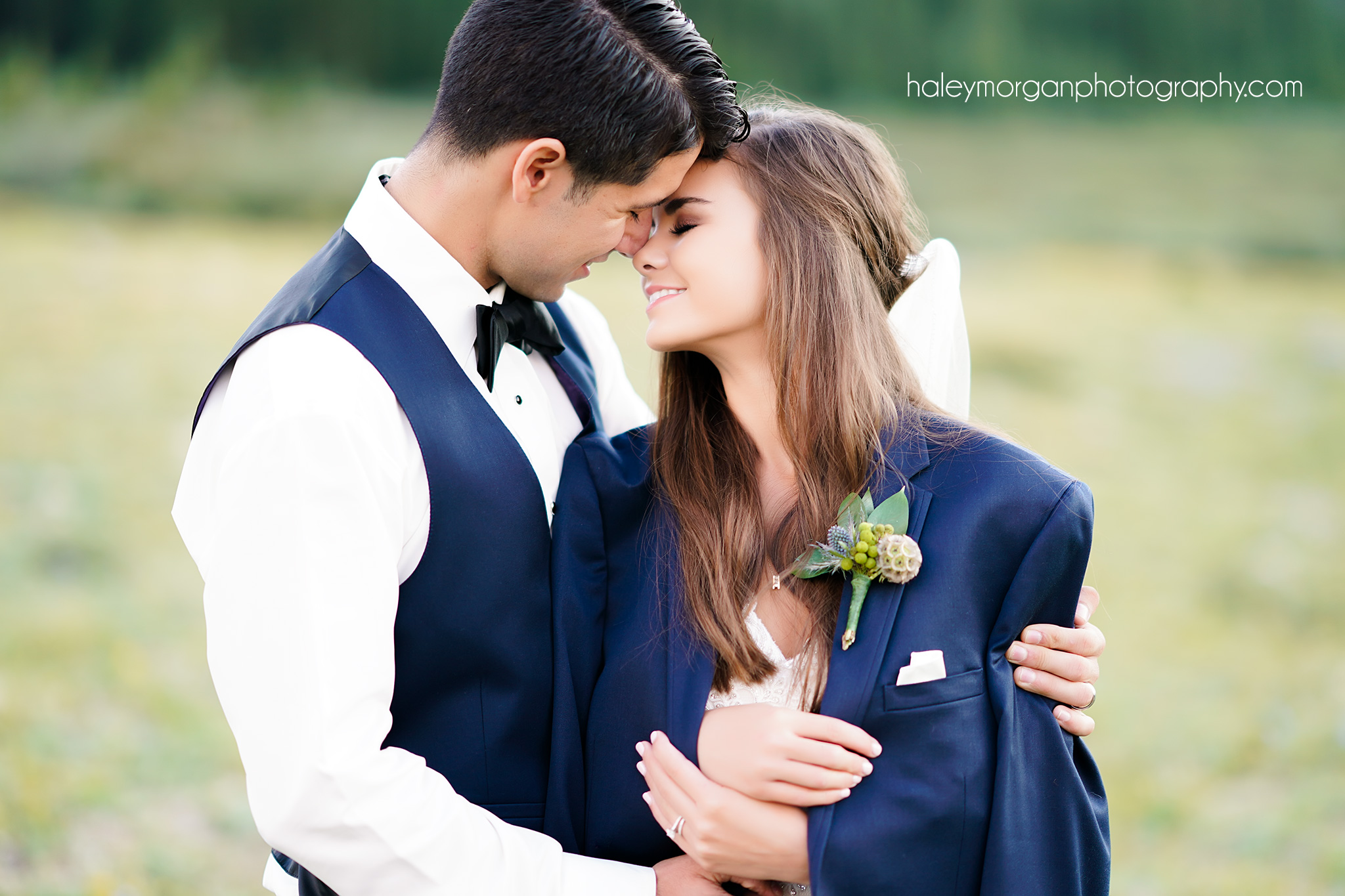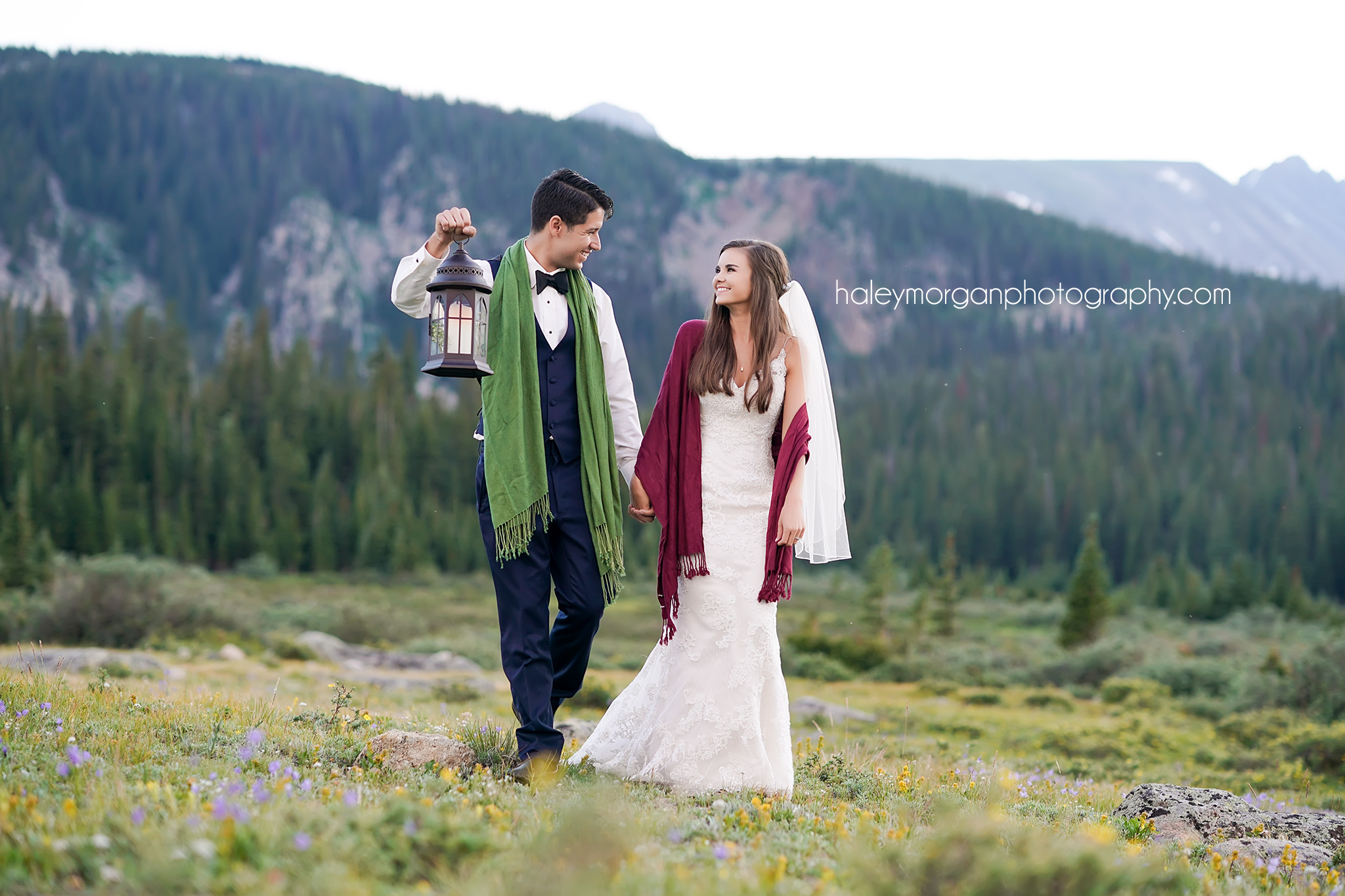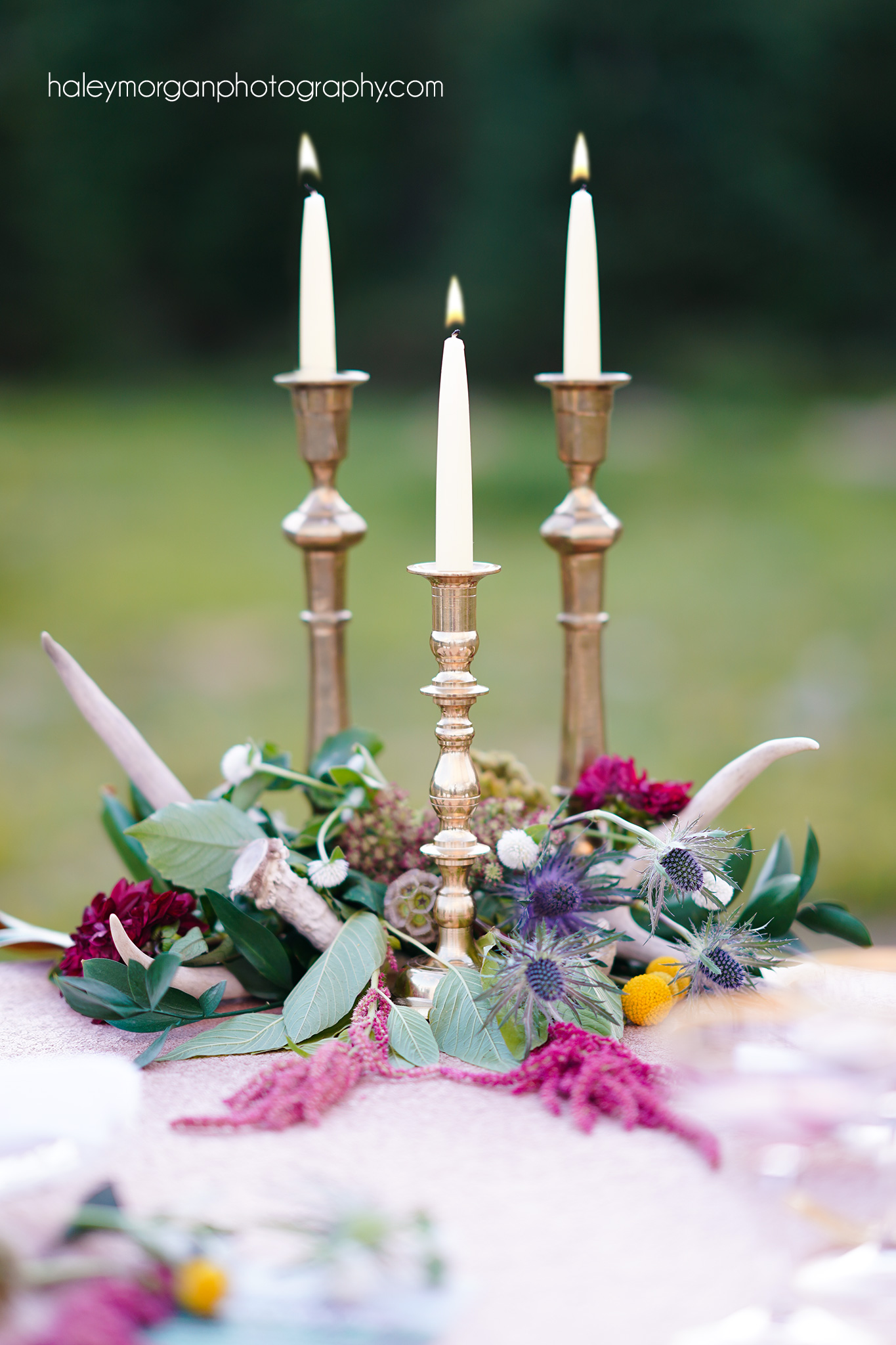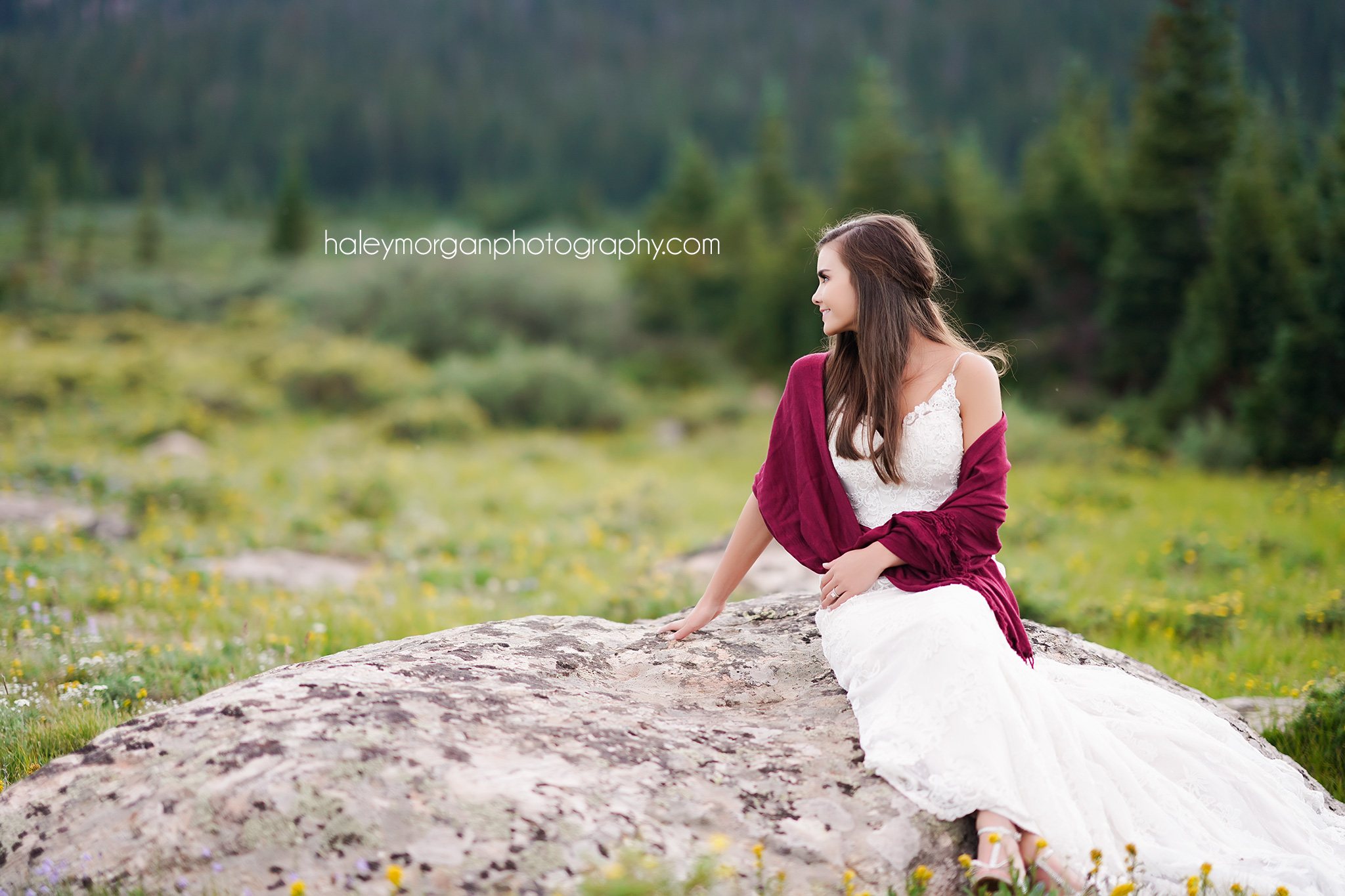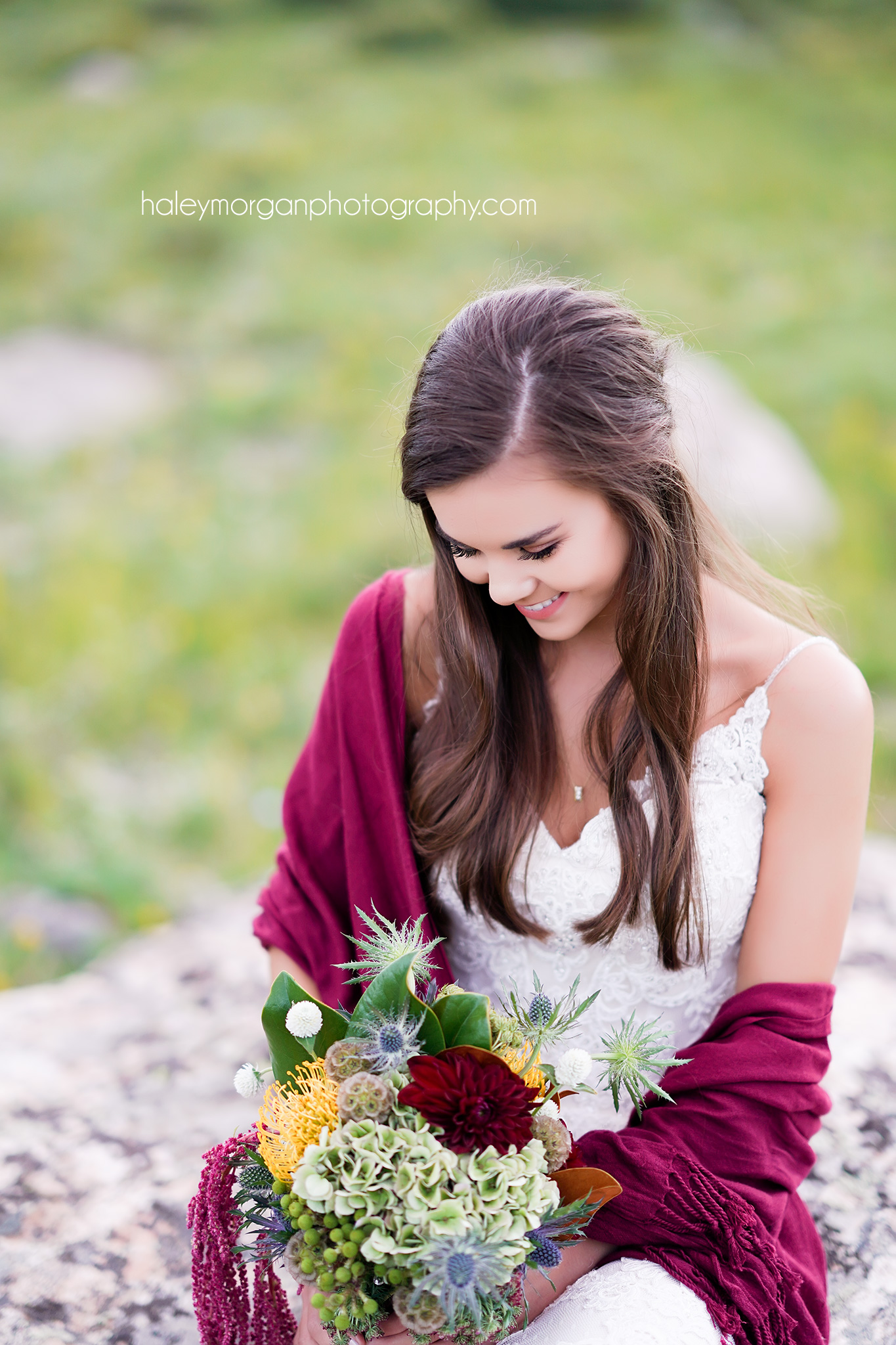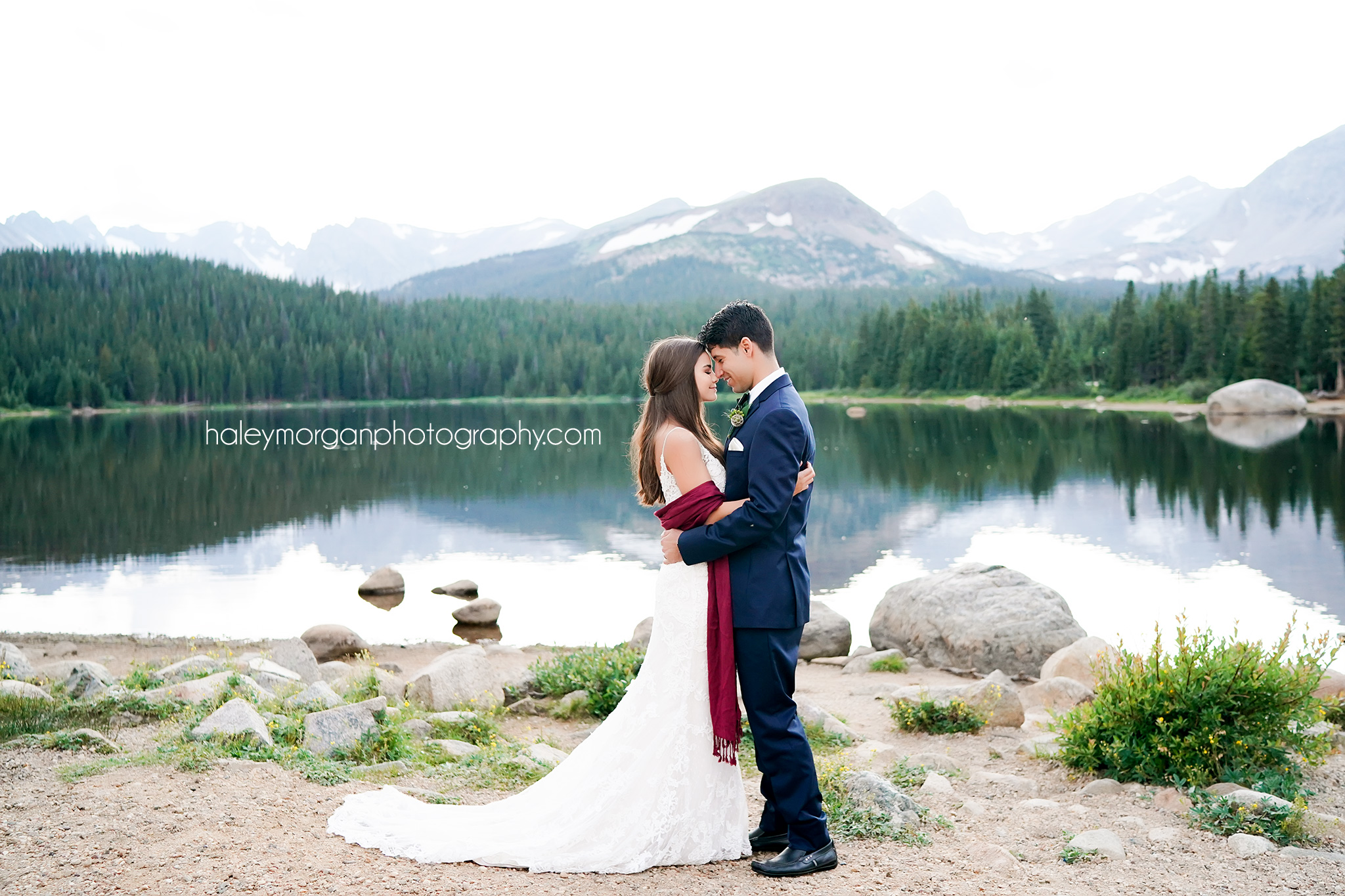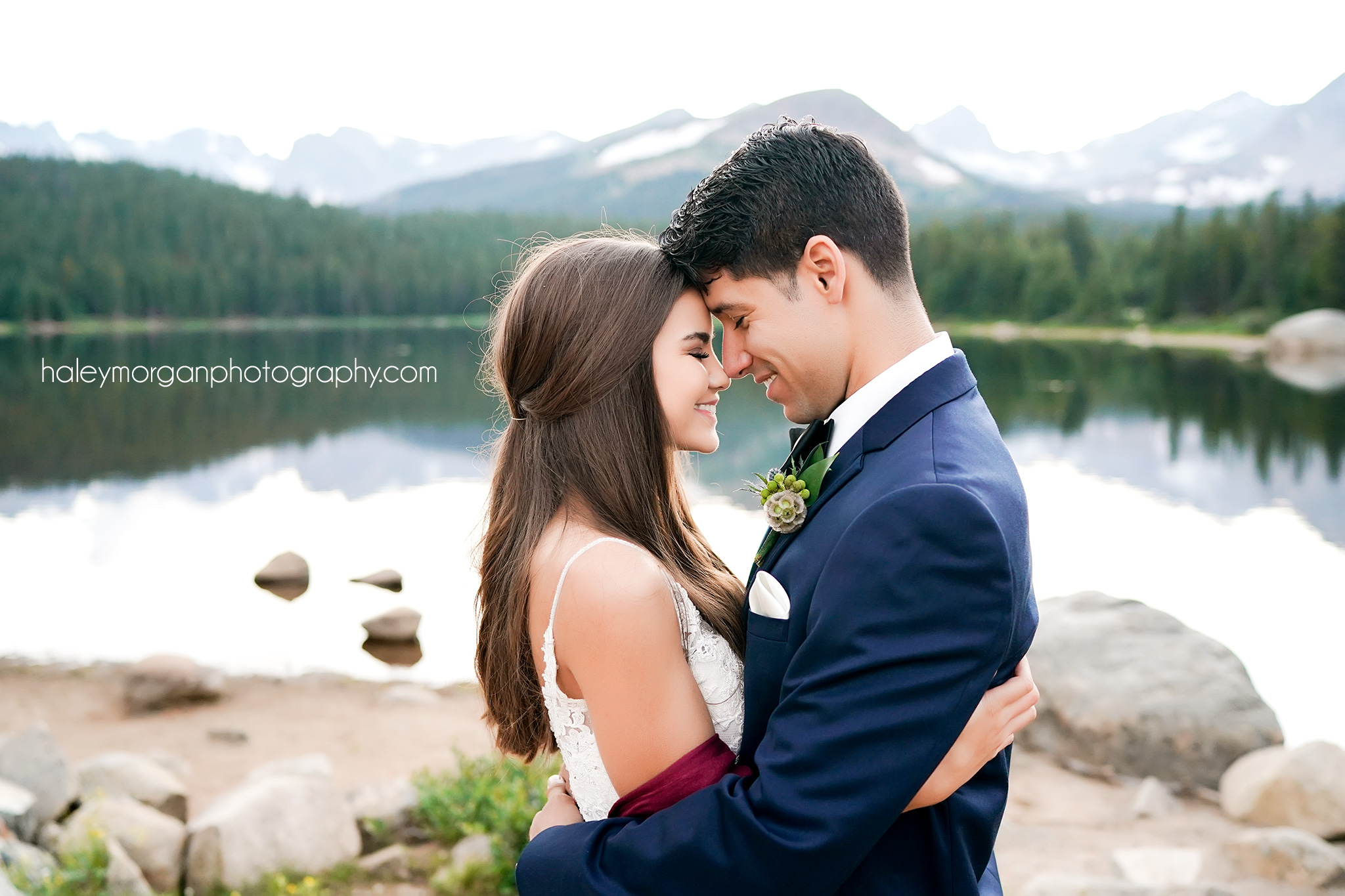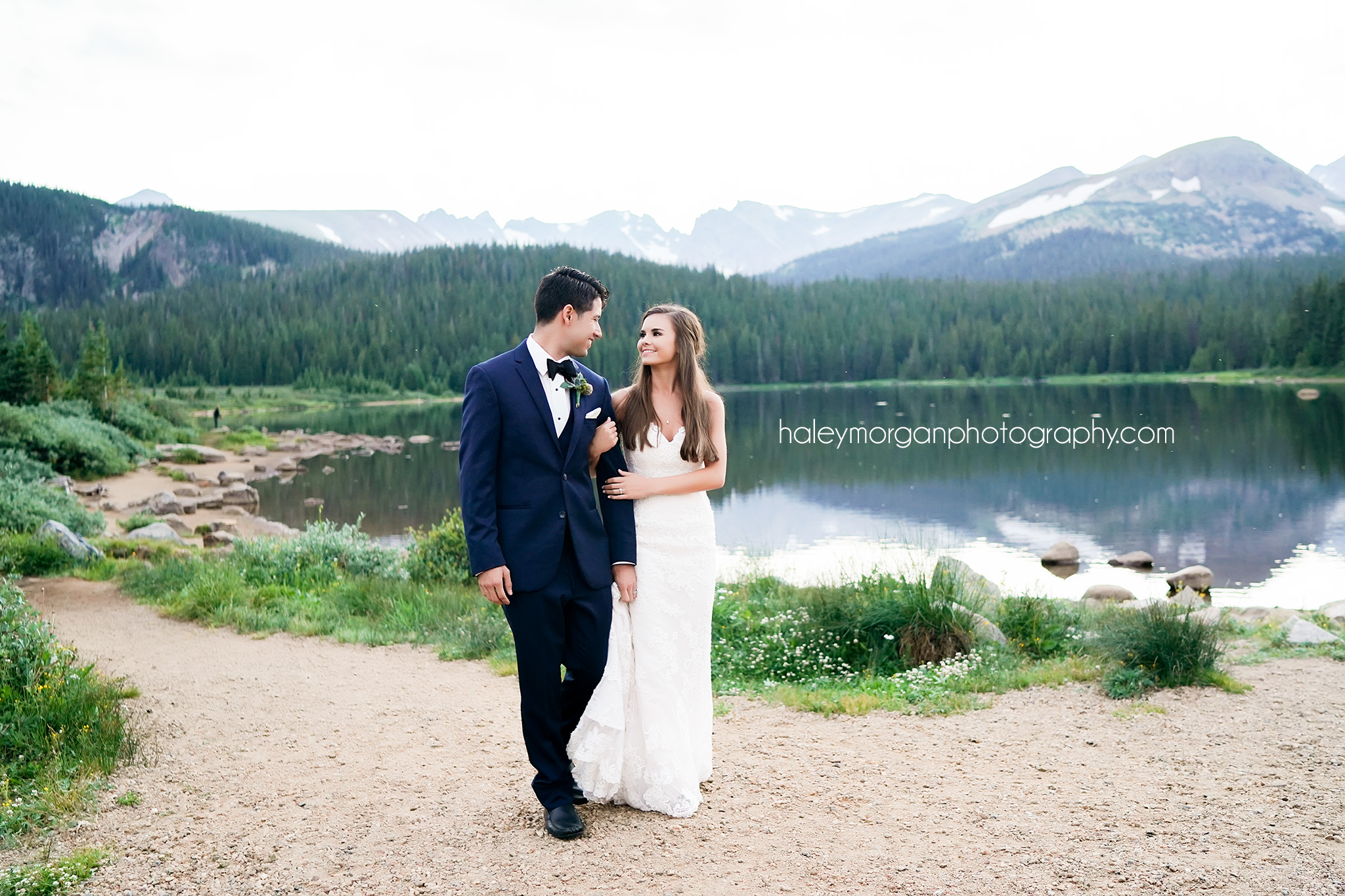 If you are engaged to be married and looking for a Colorado Wedding Photographer and/or Wedding Videographer, we would LOVE to hear from you! HaleyMorganPhotography@gmail.com
Haley Morgan Photography | Colorado Wedding Photography & Videography | Denver Colorado Photographer
HaleyMorganPhotography.com  HaleyMorganPhotography@gmail.com  (720) 899-0557