Denver Cake Smash Photographer | Tinlee's 1 Year Birthday!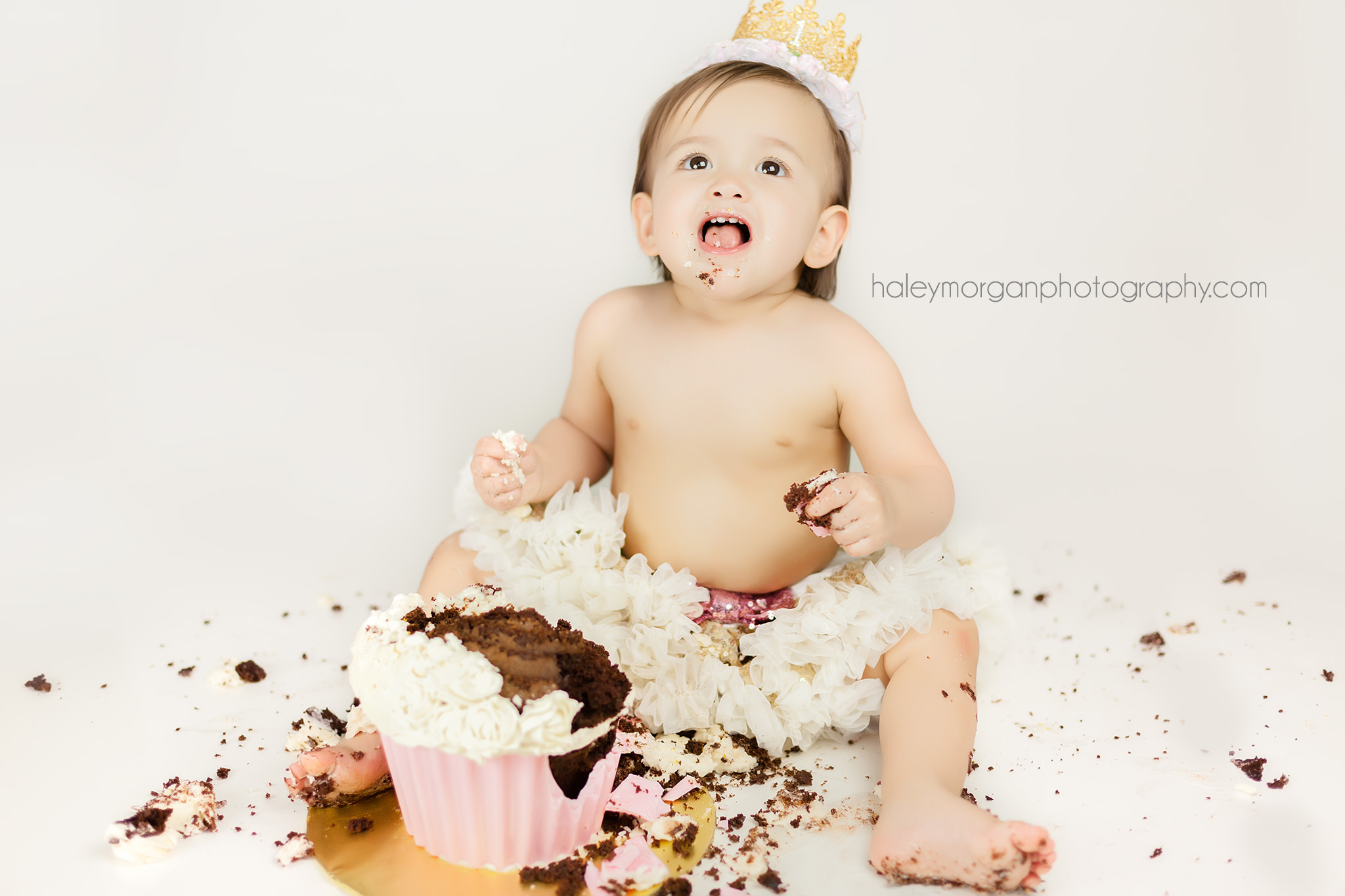 I'm so happy you're here to view Tinlee's 1 year cake smash photoshoot! This session was so much fun to photograph! Let's go through these together 😀
As a Denver Cake Smash Photographer, I have the privilege of experimenting with new ideas. This session was the second time I've ever used a backdrop! I've always been a lifestyle photographer so backdrops were never really my "thing". However, Mrs. Buell requested a backdrop for her daughter's cake smash session. I'm so glad we did this because not only was it a new experience for me, but it was so much fun trying something new. The reason Mrs. Buell wanted a backdrop was simply because her other two children had their cake smash photos taken with a backdrop and she had a collage made of them! We wanted to make sure we were consistent with the theme 🙂
The first time I used a backdrop was in my home studio where I had everything set up for a product photography shoot. So needlesstosay, it was quite interesting making my "home studio" a "mobile studio". When I arrived, I remember how silly it felt making multiple trips back and forth from my car to Mrs. Buell's living room upstairs. Then spending at least 15 minutes setting everything up and TOTALLY taking over her entire living room, HA! But hey, it worked out!
This beautiful cake was made by the amazing Simply Sweet Catering! 
Once we were finally set up and ready to get started, Mrs. Buell got little Miss Tinlee all dressed up and ready to smash her birthday cake. Oh my… Tinlee looked absolutely adorable in her rose gold themed outfit! I have to give credit where credit is due because this outfit is WAY too cute not too! Tinlee's gorgeous little TuTu was made by Baby Squishy Cheeks (c'mon, how cute is that) and her gorgeous little crown was made by Raven Boutique LLC.
When Tinlee was propped up and ready for her cake, the look on her face was priceless! It's almost like she didn't know what she was suppose to do. I mean, how often are you allowed to dig into a cake with your bare hands and make a huge mess?! Tinlee just kept looking at her mom and dad, then at the cake, then at her mom and dad, then back at the cake. Confused! But with a little help from mom, she finally realized it was OK to dig in!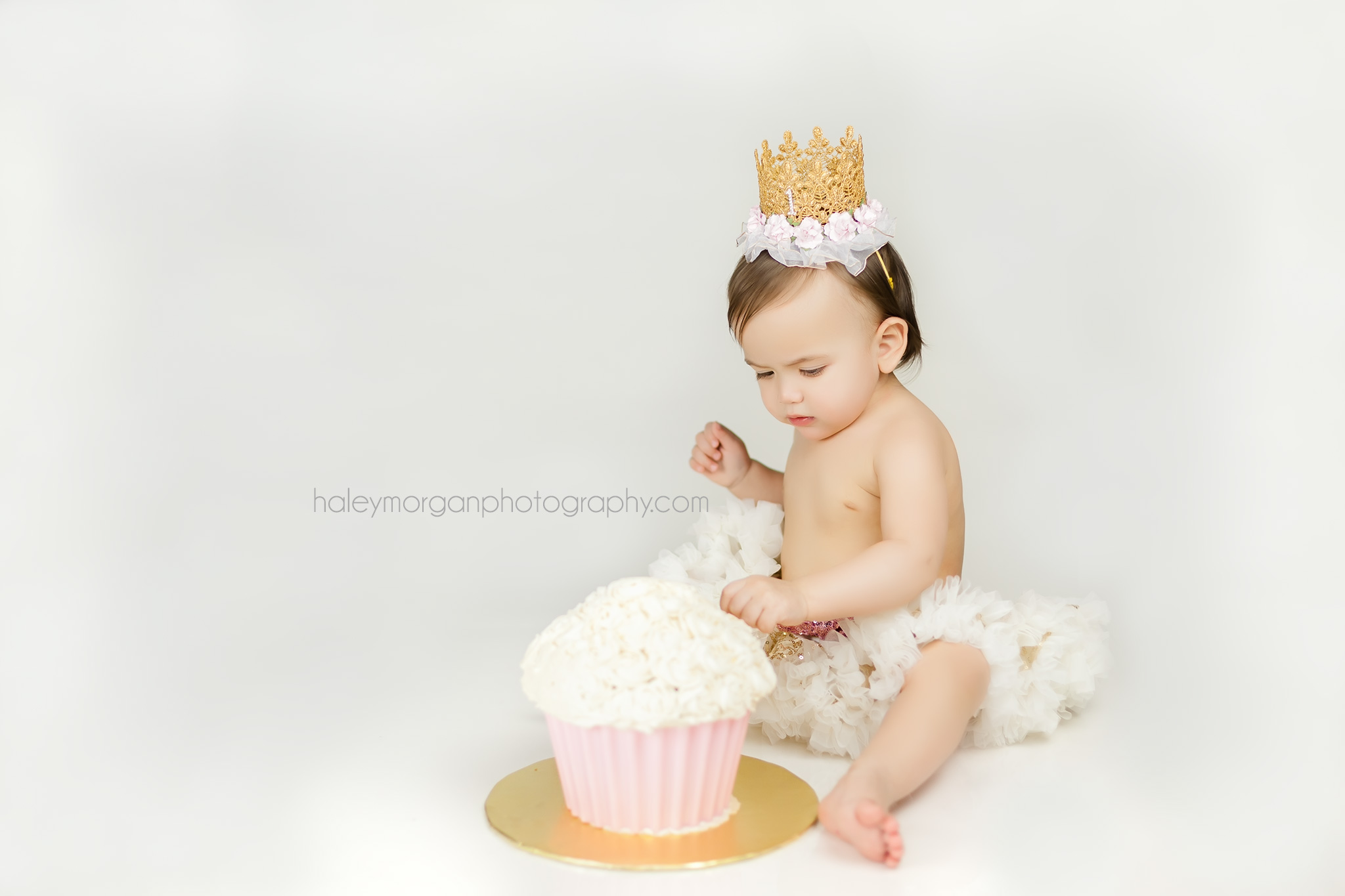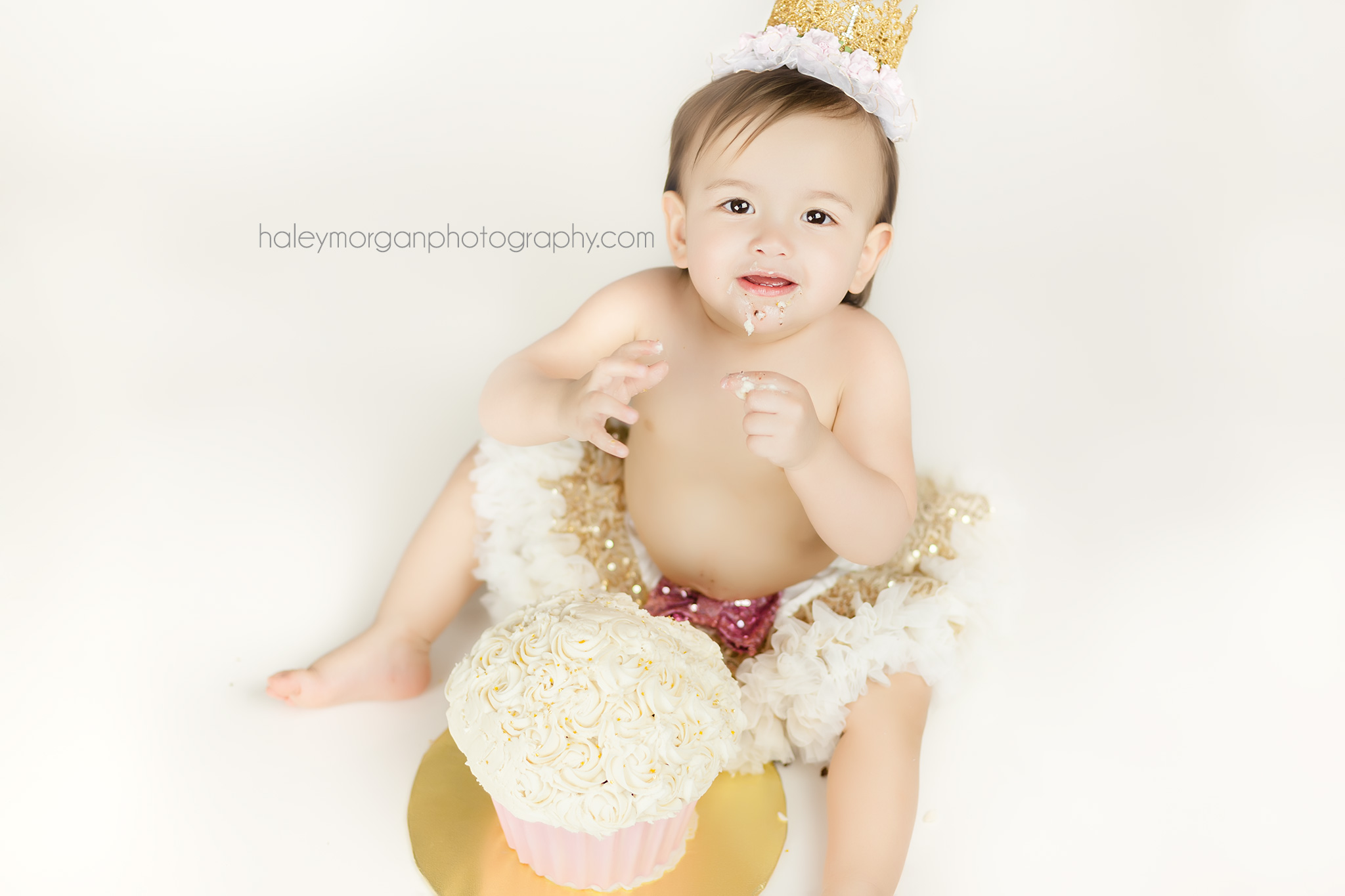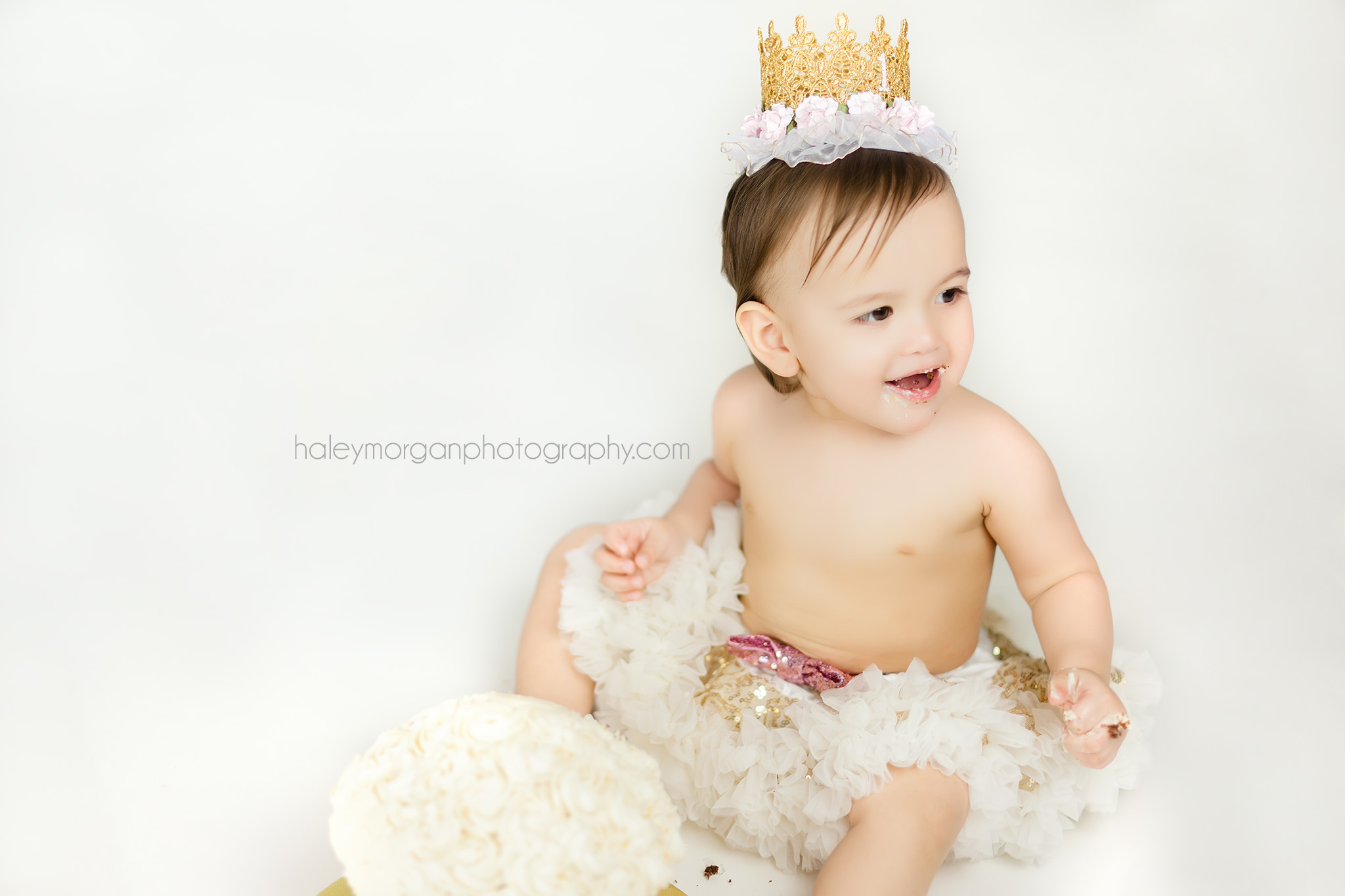 I think she loved her cake, because she was seriously going at it for about 30 minutes. LOL.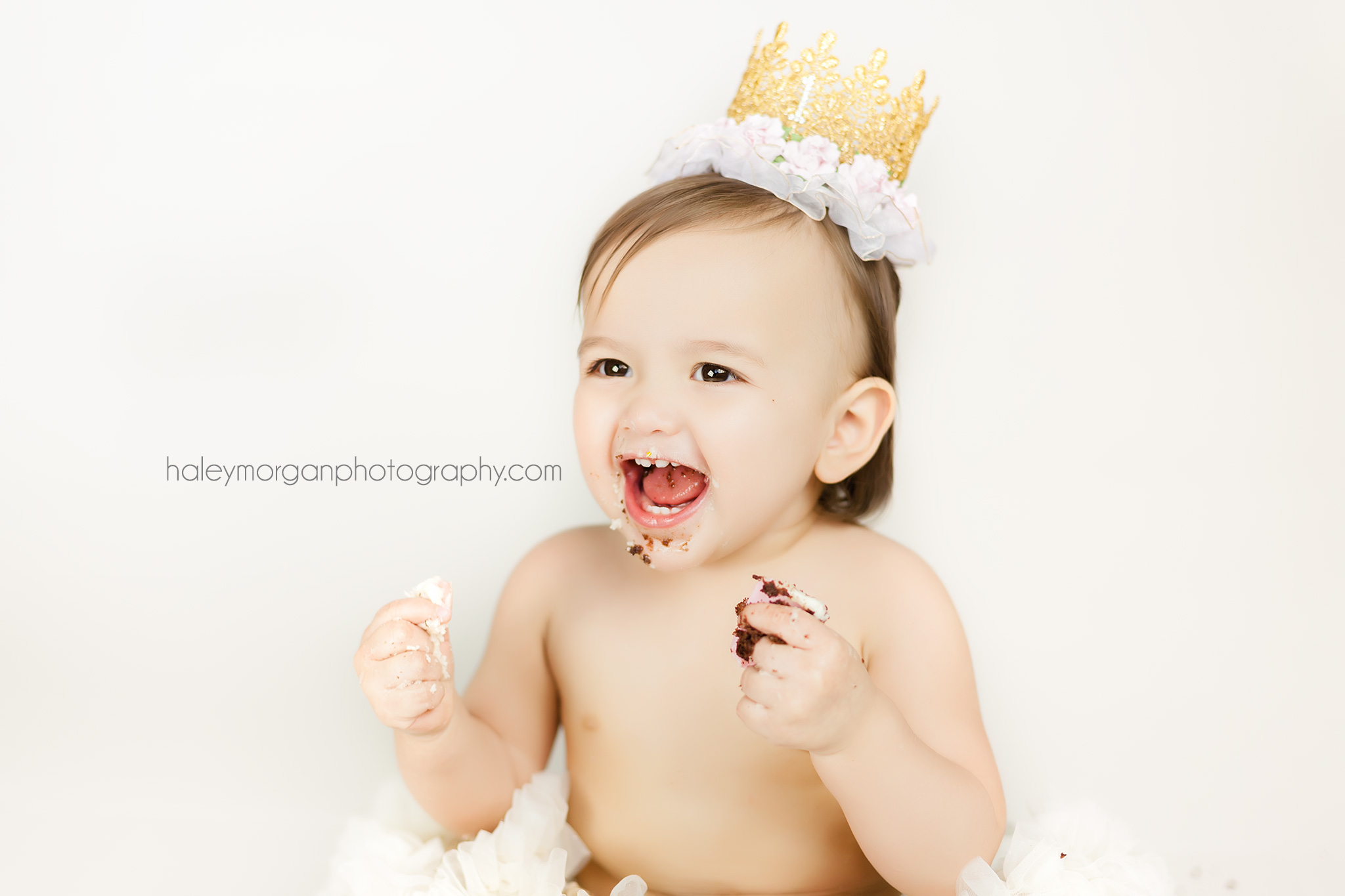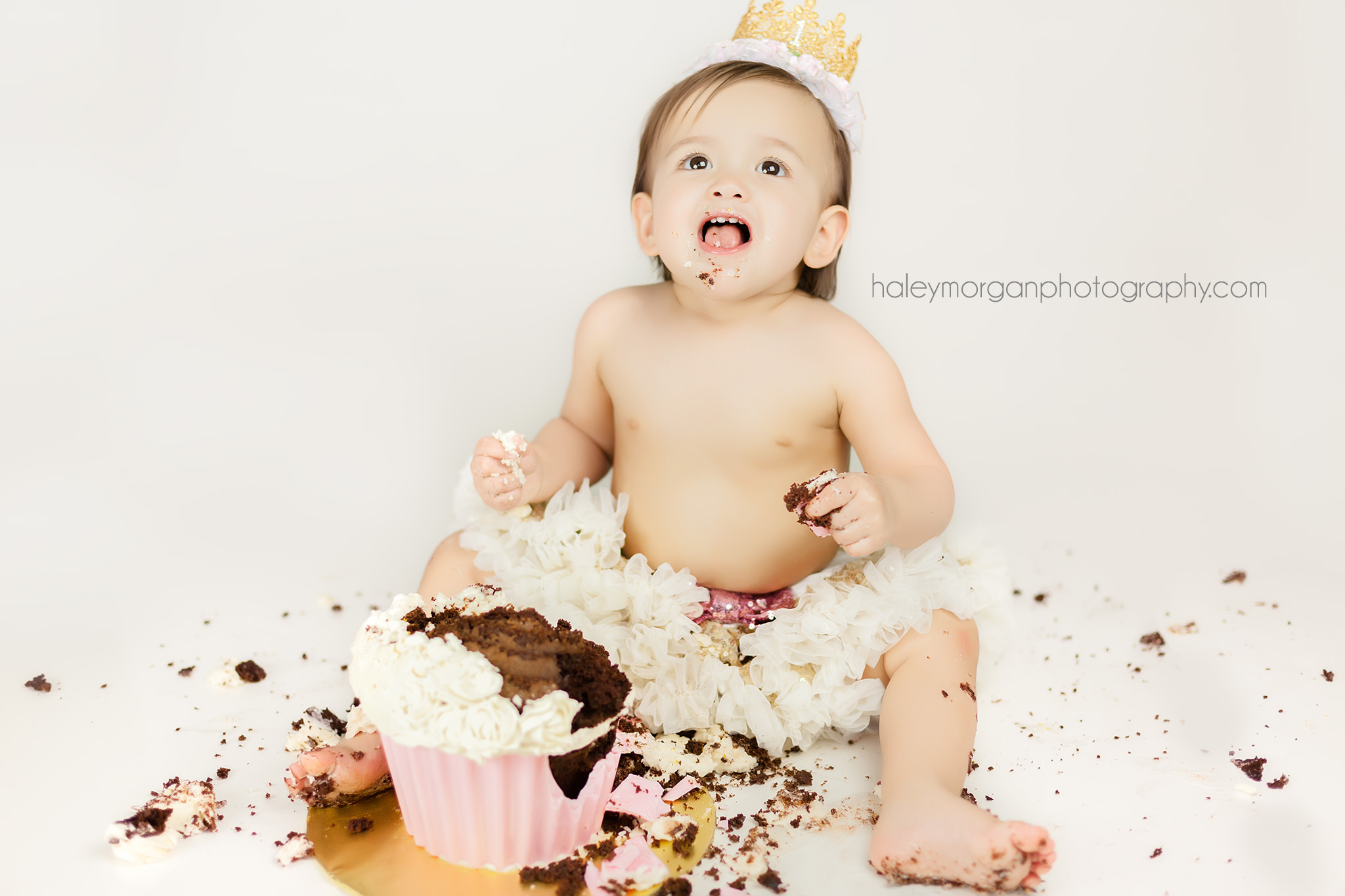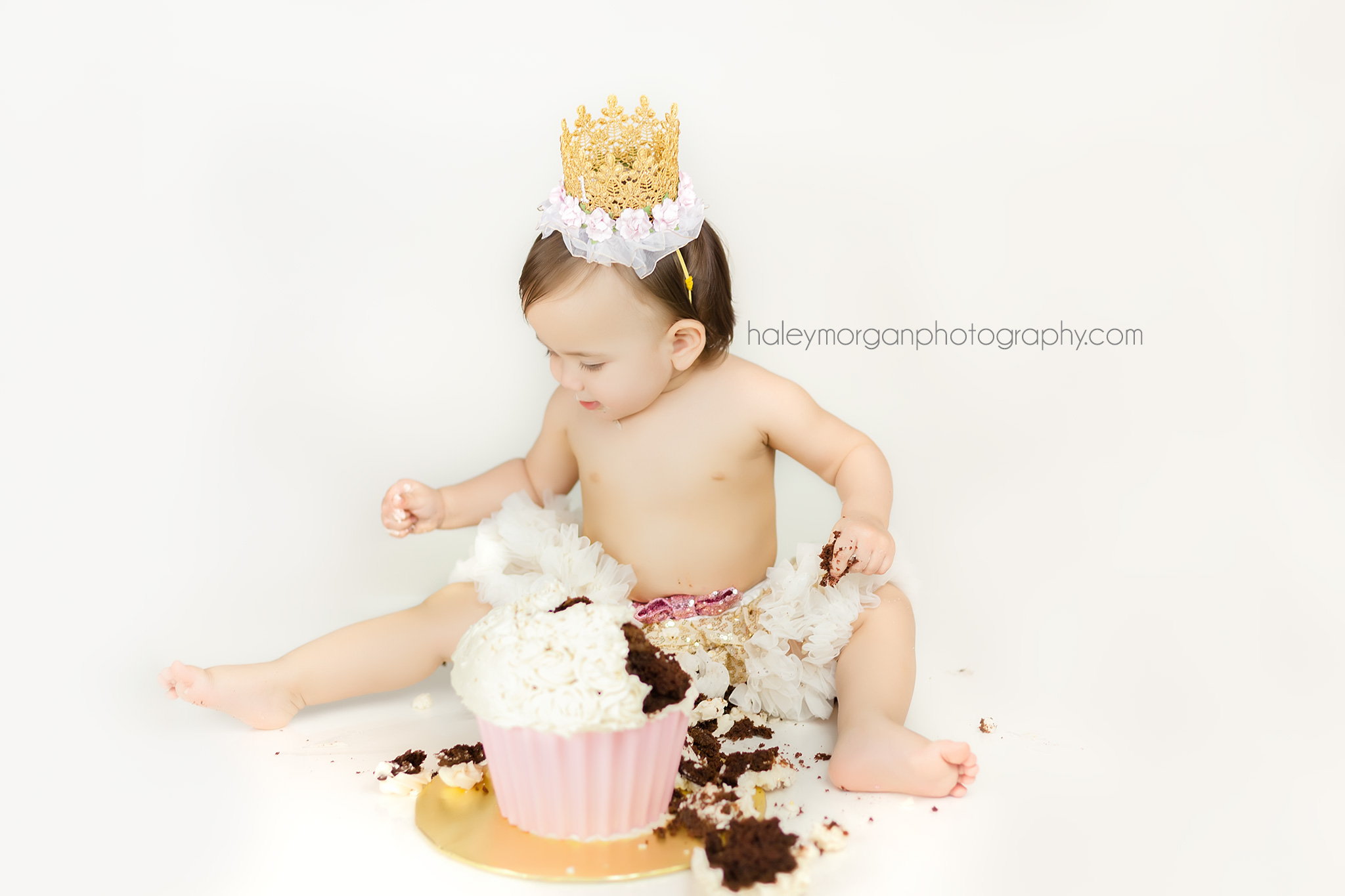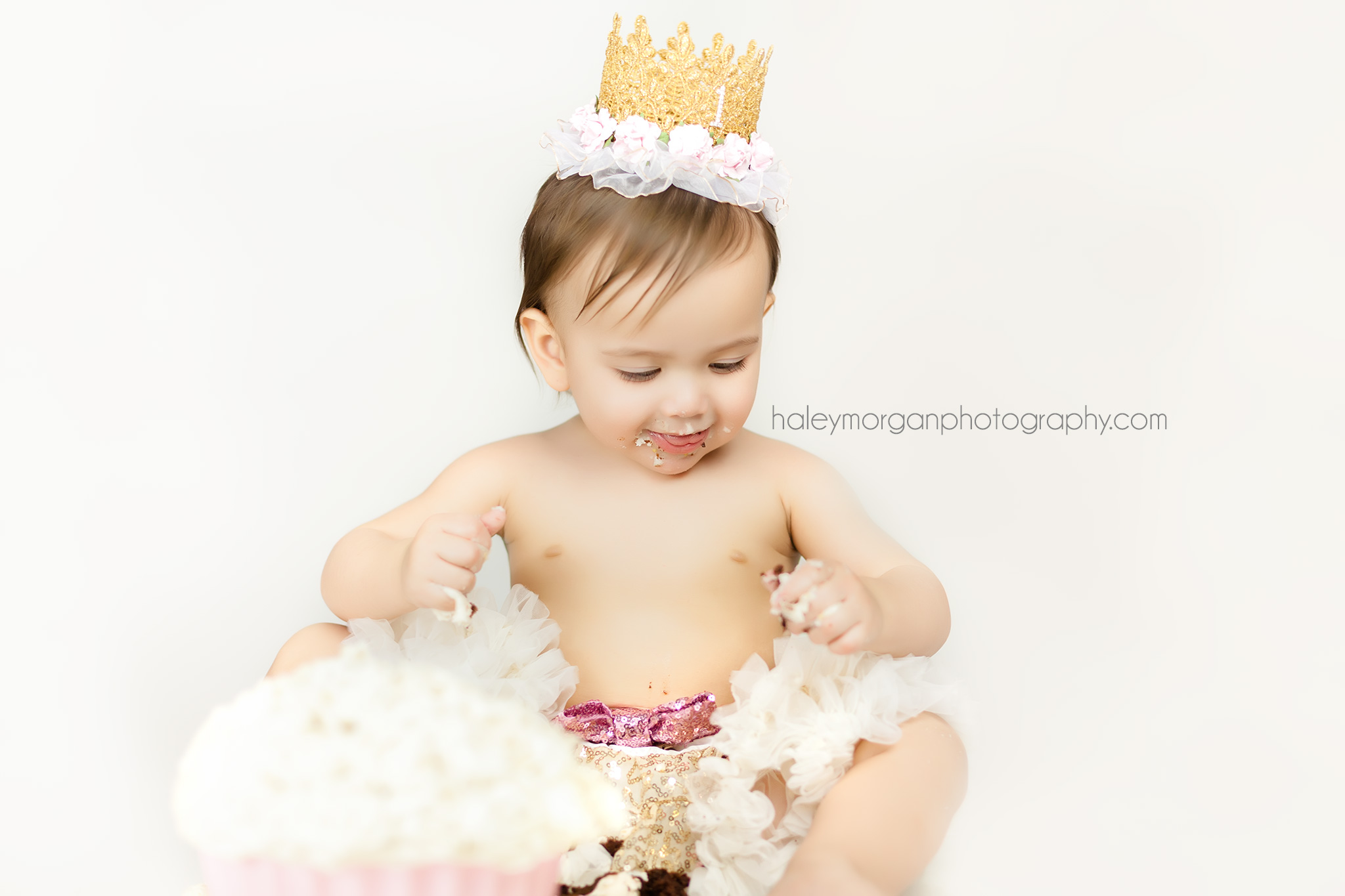 I would say this cake smash was a success, for sure! Tinlee was beautiful and I'm sure she had the best nap ever after I left! As I was packing up all my gear and ready to head out, Tinlee was already dozing off after her warm bath 🙂
I know Tinlee and I both had a great time, and her parents enjoyed watching her smash her very first birthday cake! A memory that will never be forgotten!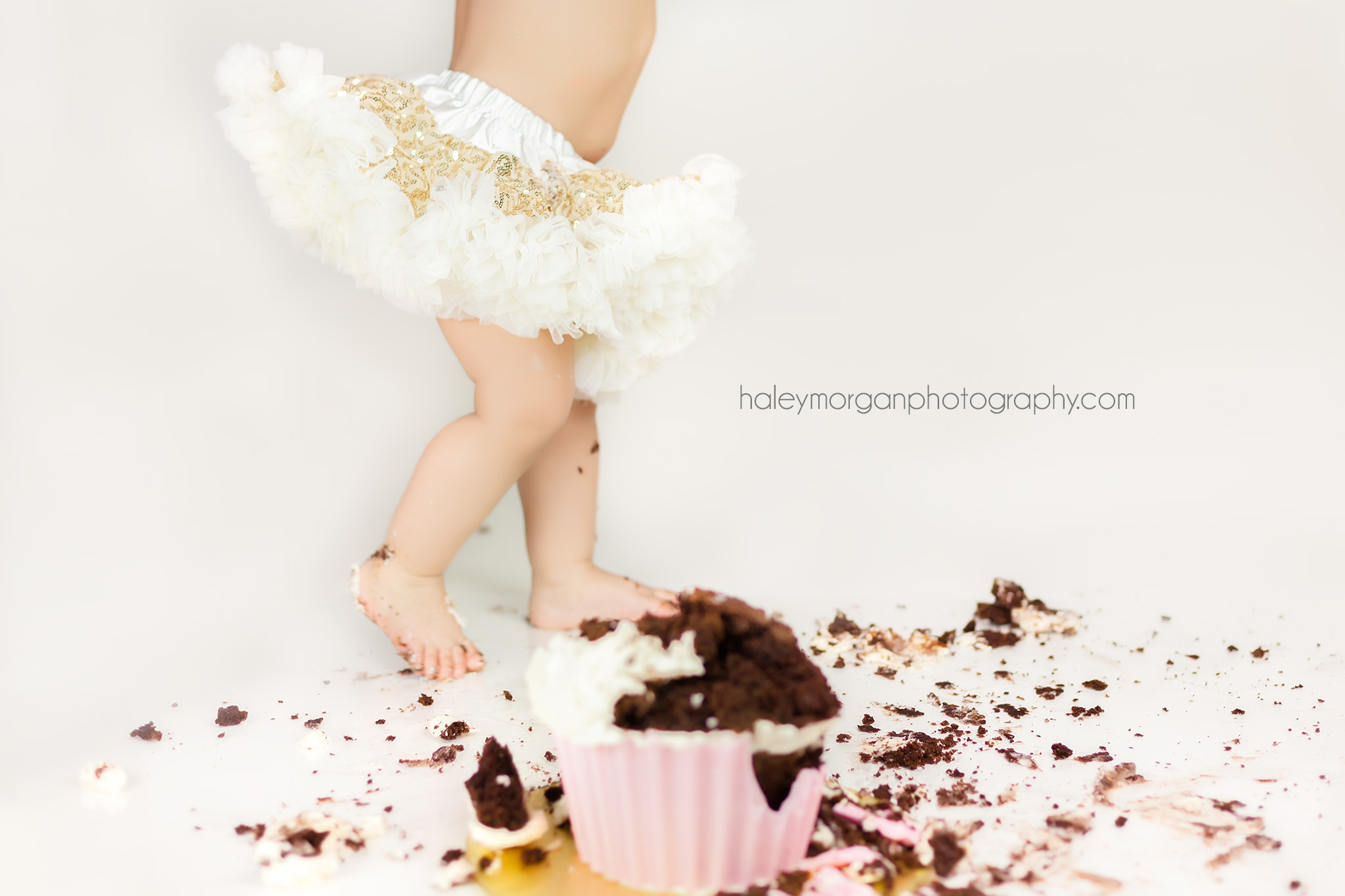 If you're interested in hiring me to document a milestone in your life or your children's life, I would love to hear from you! Just hit that connect button or email me directly at HaleyMorganPhotography@gmail.com! 
Haley Morgan Photography | Colorado Wedding & Engagement Photographer | Denver Lifestyle Photographer
HaleyMorganPhotography.com  HaleyMorganPhotography@gmail.com