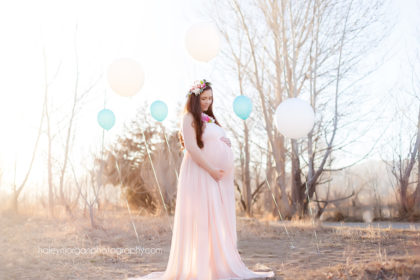 Hi there! My name is Haley, I specialize in Wedding & Engagement Photography but I absolutely LOVE taking on portrait sessions such as this one!
I don't think I could be more excited to share this STUNNING Boulder Maternity Session!!
Last week I had the honor of photographing Cydney Johnson's pregnancy at Coot Lake in Boulder, Colorado.

This session was perfect in so many ways! The weather was perfect, I believe it was nearly 70 degrees in the middle of February. That's Colorado for you! Not only was the weather perfect but Cydney handmade these gorgeous floral crowns and necklaces for our session. She even handmade a beautiful little blouse for her daughter!
Cydney is the owner of Stiletto Events as well as the owner and designer of Oakes Fields Floral. She is what I like to call a Mom Boss!
We had such a blast shooting this Boulder Maternity Session. Cydney looked so beautiful in her Leah Maria Couture dress and her daughter, Avery, was freaking adorable! I'm really happy that we included Avery in these pictures, she was so much fun. I enjoyed capturing her silly personality and her big smile! Especially when she was loving on Mommy 🙂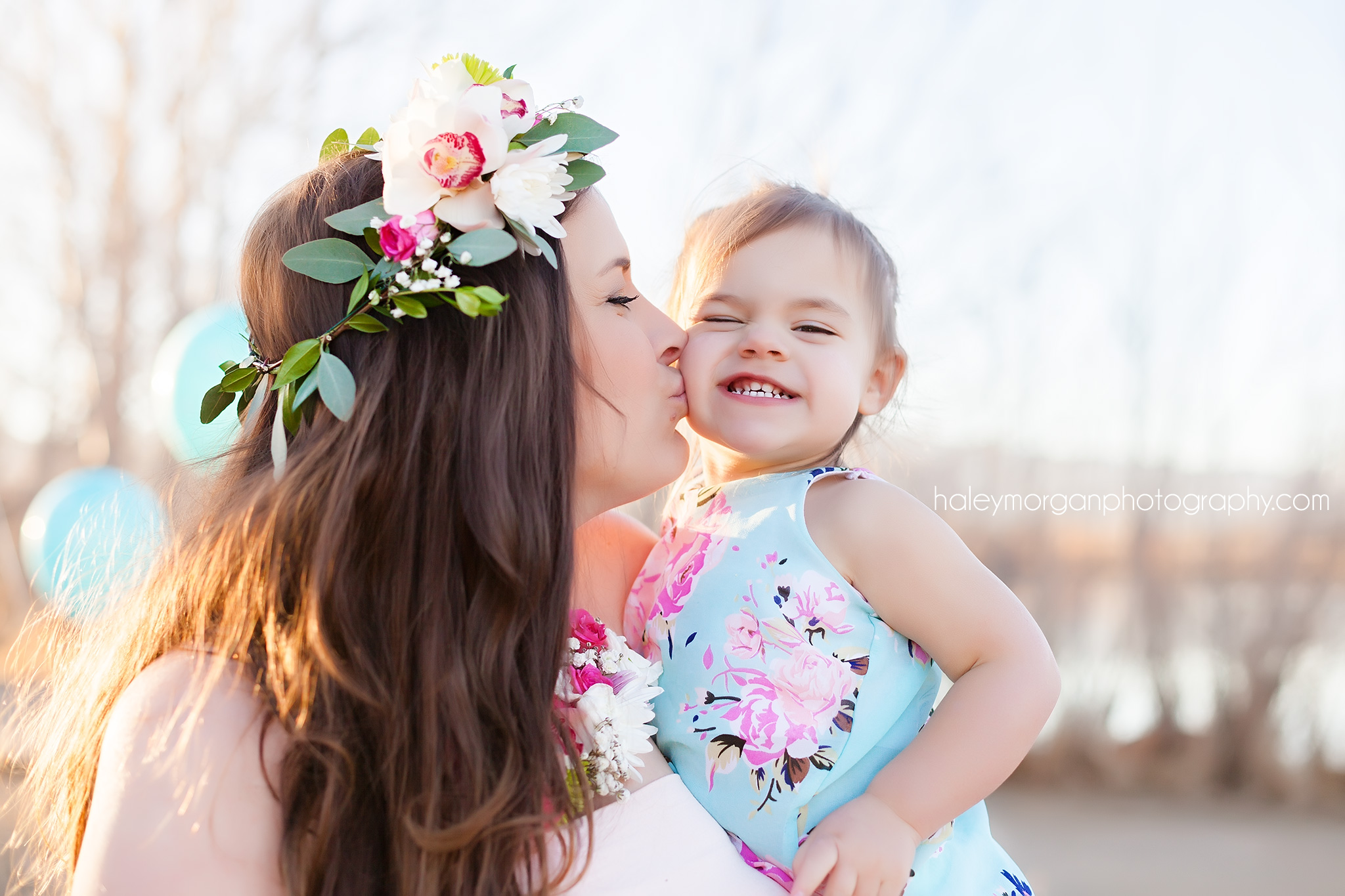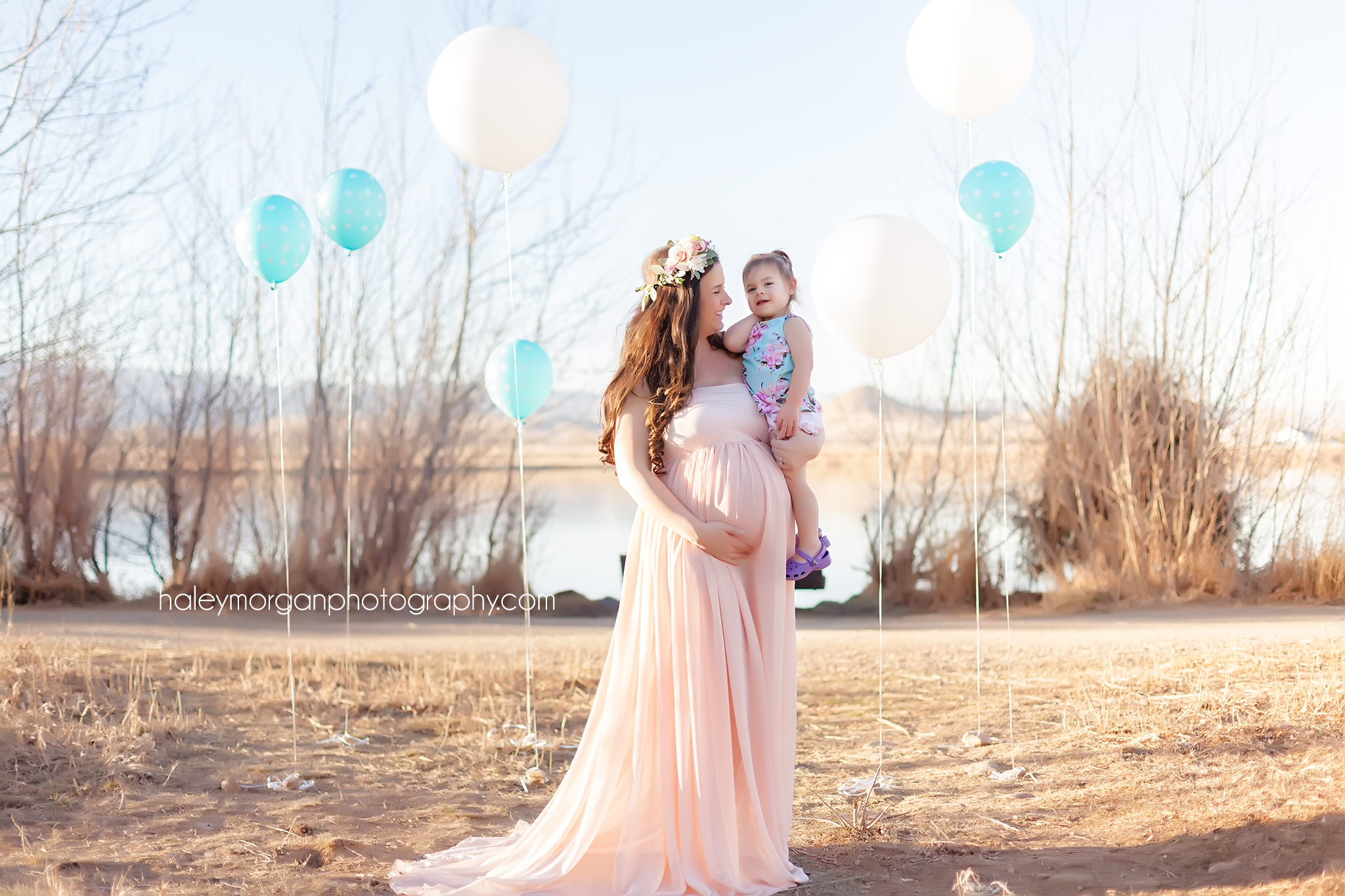 If you would like to order Floral Crowns and/or Floral Necklaces – Cydney Johnson is your girl! She does all kinds of floral decor. And don't forget to check out Leah Maria Couture for maternity dresses!
Floral: Oakes Fields Floral
Dress: Leah Maria Couture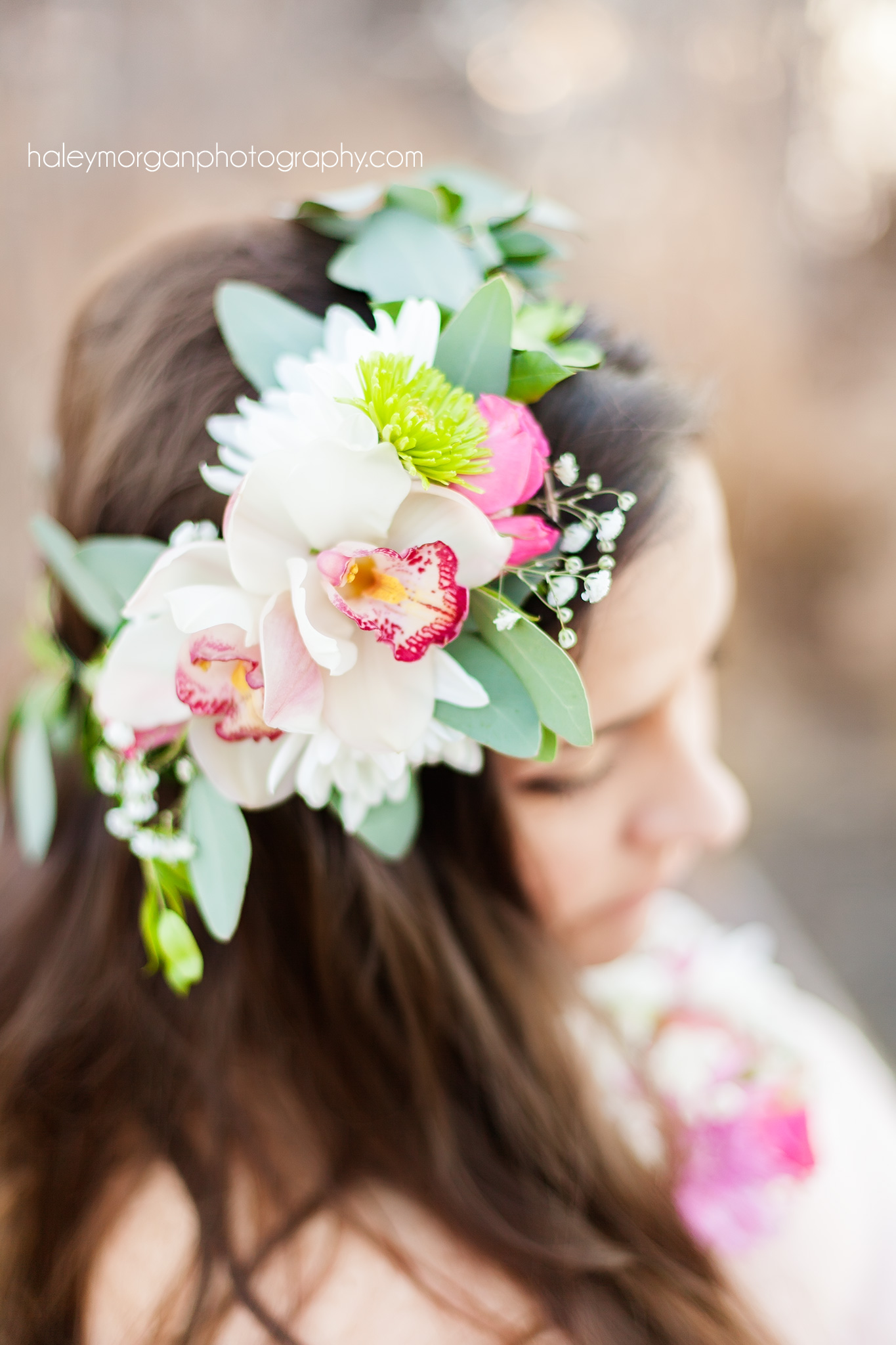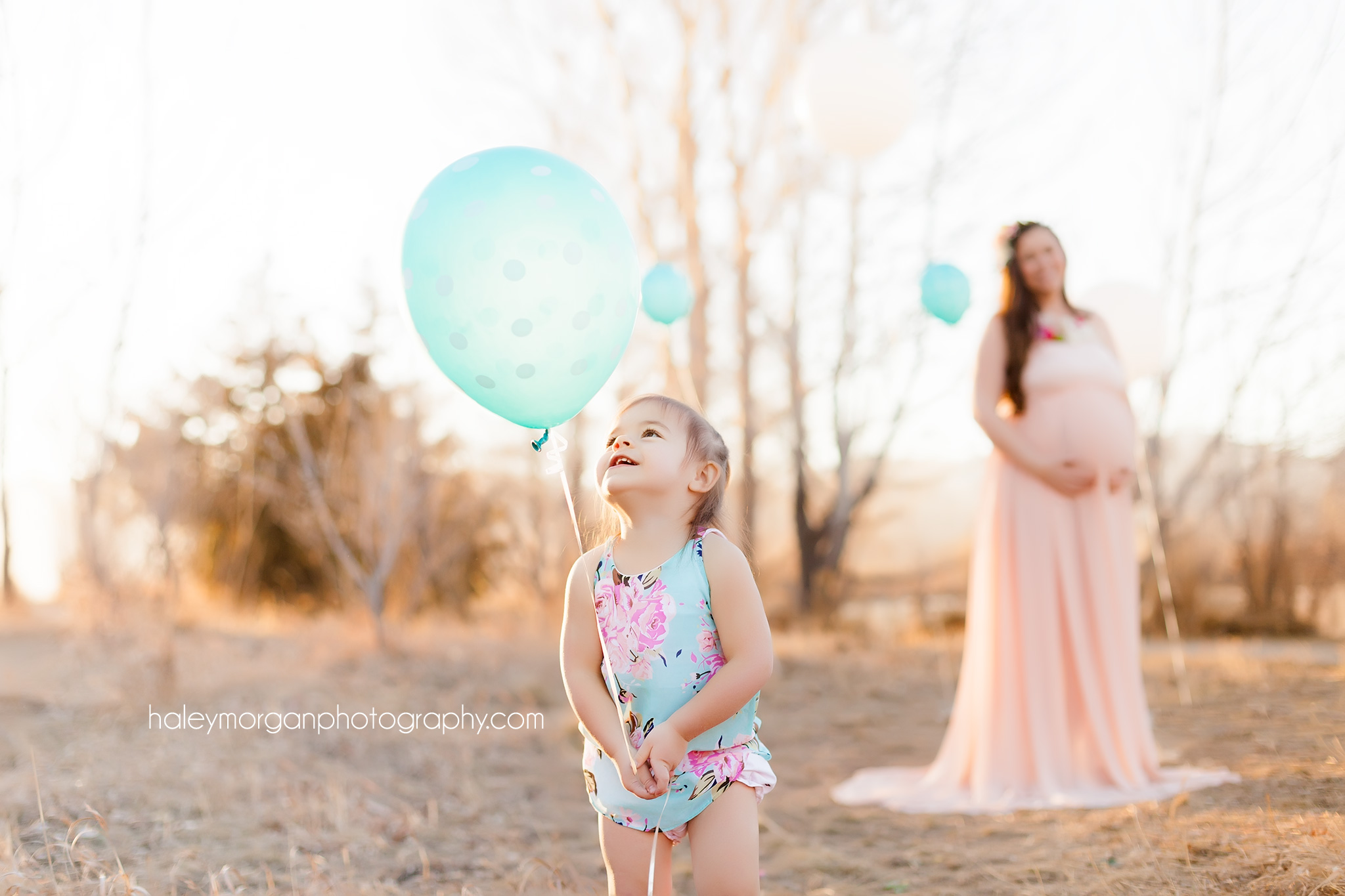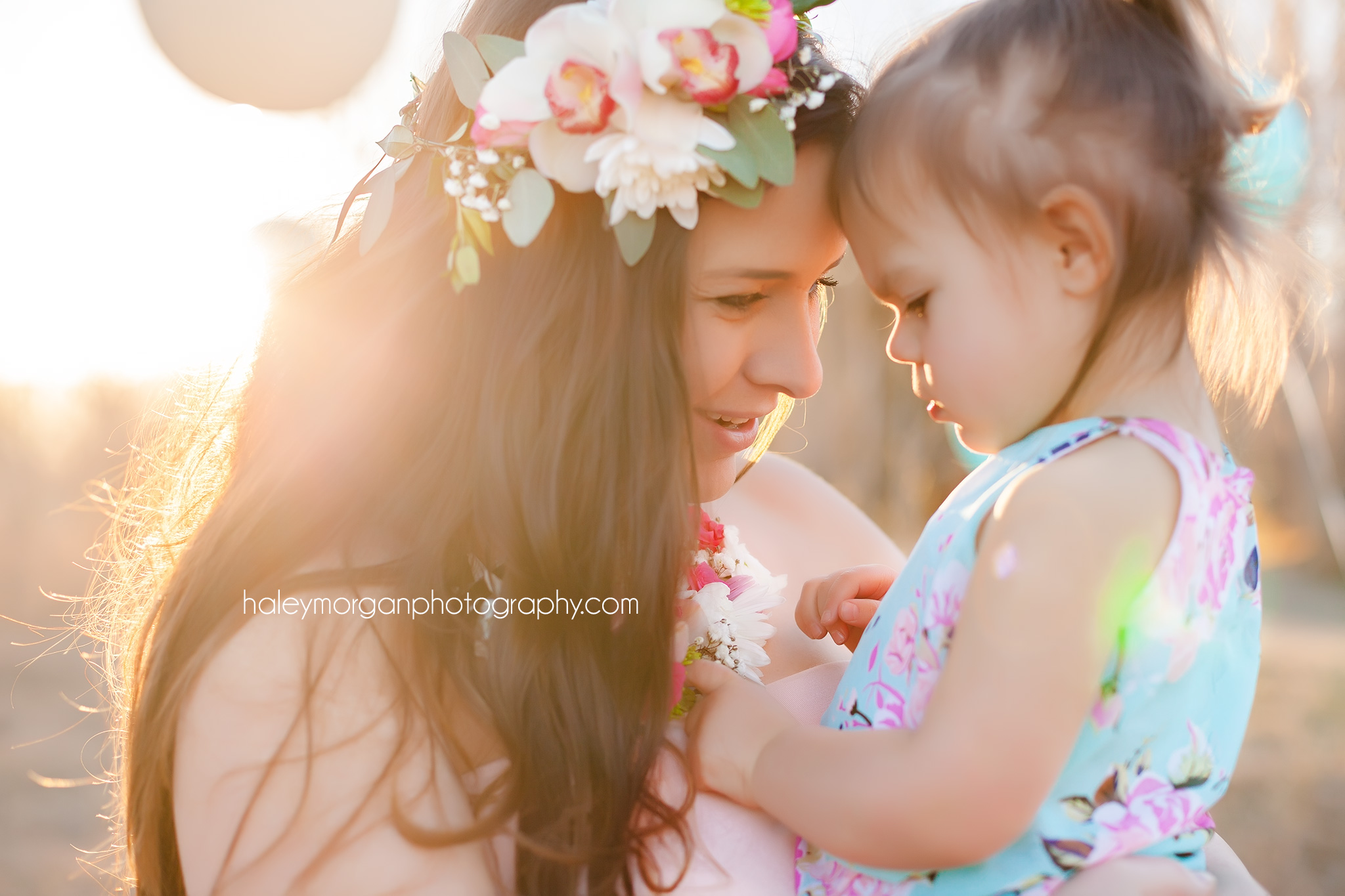 I'm looking forward to working with Cydney more in the future. This year, we will be working a few weddings together and I couldn't be more excited! We've had such a great experience together so far 🙂
If you're looking for a Maternity Photographer, I would love to chat with you! Feel free to hit that contact button or email me directly at HaleyMorganPhotography@gmail.com 
Haley Morgan Photography | Denver Wedding & Engagement Photographer | Colorado Photographer
HaleyMorganPhotography@gmail.com  HaleyMorganPhotography.com